Cambodia is a country probably best known as the home of the stunning temples of Angkor, however there is so much more to the country including a wonderful range of wildlife. Discover the bustling city of Phnom Penh with its waterfront promenade dominated by the towering spires of the Royal Palace: saunter through the compound and visit the Silver Pagoda.
Visit Phnom Tamao Wildlife Rescue Centre and become a bear keeper for the day, a truly unique experience. Get behind the scenes, help prepare their food and learn what exactly it takes to look after the 100 or so rescued Sun Bears at the centre. Continue to the Elephant Valley Project which is home to a small community of rescued elephants. Take a jungle walk with the herd to a favoured waterfall: help bathe them, feed them and learn about the important work the centre is trying to do for these gentle giants.
Drive through the Cambodian countryside past rubber plantations and lush jungle scenery and take to the waters to search for the rare Irrawaddy dolphins, a critically endangered community numbering less than 100. Visit the pre-Angkorian temples of Sambor Prei Kuk and end the trip in Siem Reap to explore the magnificent temples of Angkor. Marvel at the carved faces on the 54 towers of the Bayon and rise early for a sunrise visit to majestic Angkor Wat, a fitting end to a varied and fascinating Cambodia holiday.
Tour Itinerary
Fly to Phnom Penh, via Singapore.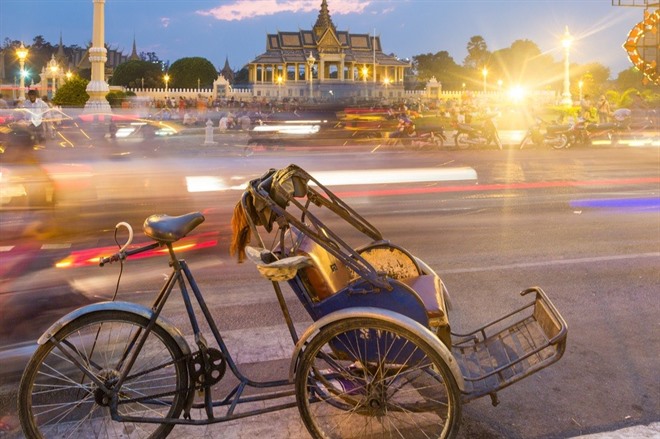 Land Phnom Penh and transfer to the Villa Langka Hotel. Check-in and freshen up. This afternoon there is a fun cyclo ride as an introduction to the city followed by a scenic sunset river cruise.
Accommodation
Villa Langka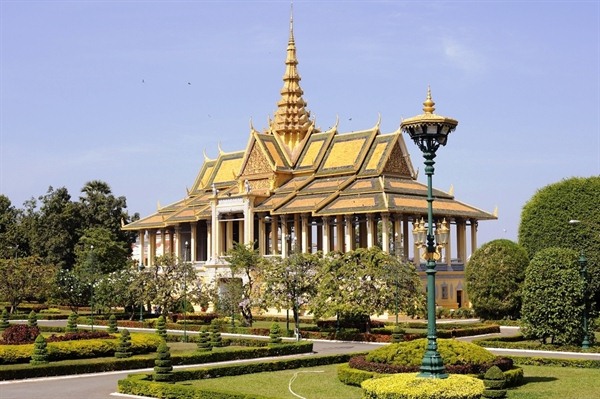 After breakfast head out to discover Phnom Penh. Visit the Royal Palace complex including Throne Hall, the Napoleon III Pavilion and the stunning Silver Pagoda. In the afternoon visit Tuol Slong Genocide Museum (S-21) which was used as an interrogation centre under the Khmer Empire. Drive out of the city to the Killing Fields of Choeung Ek where a lot of the inmates of S-21 ended their days, a moving yet educational afternoon. (B)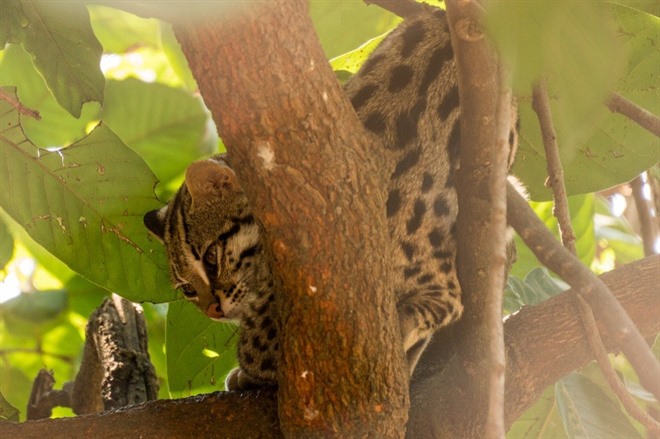 Depart the city today and spend the day as a guest of the Wildlife Alliance at the Phnom Tamao Rescue Centre. There is the choice of either doing a behind-the-scenes exploration of the centre with access to normally restricted areas or become a bear keeper for the day! Either activity is a fun and fulfilling experience allowing unique access to often endangered wildlife. (B,L)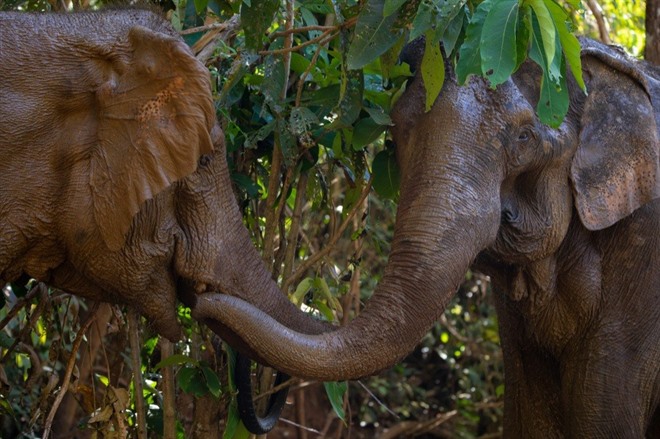 Drive to Mondulkiri today stopping en-route to sample (if you dare!) deep fried tarantula, a local delicacy, in the small town of Skuon. The journey snakes through the mountain passes with lush jungle overhanging many of the roads. Arrive at the Elephant Valley Project and check-into the accommodation. (B)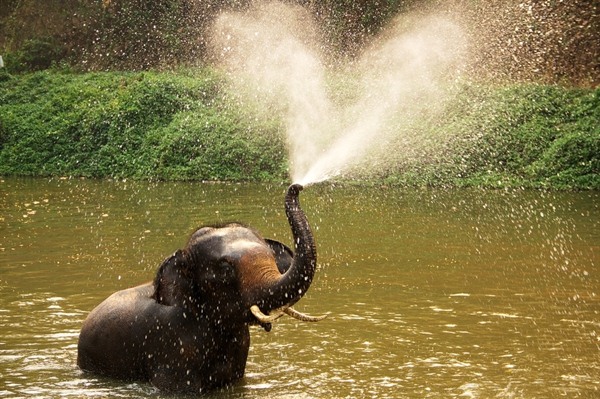 Spend the day 'walking with the herd'. Get to know the elephants history, culture and behaviour while walking with these rescued animals. Feed them and bathe them before enjoying lunch yourself! In the afternoon enjoy a jungle walking experience ending at a waterfall so the elephants can enjoy a cooling dip before returning to base. (B,L)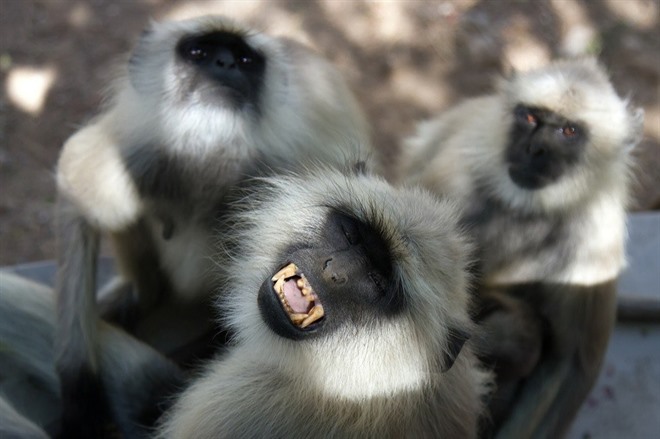 Today start your adventure in the Seima Protected Forest, which covers 2000 square kilometres. Wind your way through mixed evergreen forest and waterfalls in the hope of seeing black-shanked Doucs and yellow-cheeked crested gibbons - the world's largest known populations of both species - as well as macaques and langurs. The forest is also home to elephants, wild cats and other large mammals. There is an enormous diversity of birdlife, including the spectacular giant hornbill. (B,L)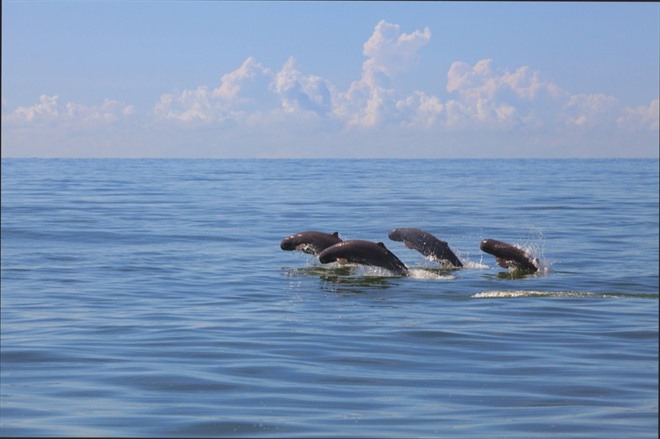 Return today to the Cambodian lowlands and head to the Mekong port of Kratie. After lunch depart for Kampi where the rare Irrawaddy dolphins are often sighted. Enjoy a boat trip to search for the dolphins before returning to Kratie for the night. The temple of Phnom Sombok can be visited en-route for a sunset view. (B,L)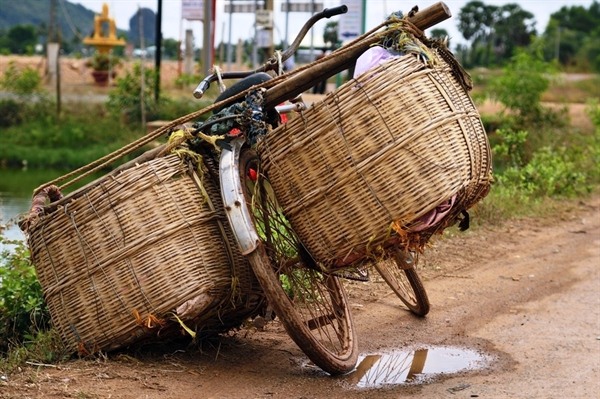 Depart Kratie and head to Kompong Thom. This drive travels through the regions rubber plantations - there may be time to stop and learn about the process of tapping the trees. Visit the fusion temple of Wat Nokor with its intricate carvings as the drive passes through Kompong Cham. (B)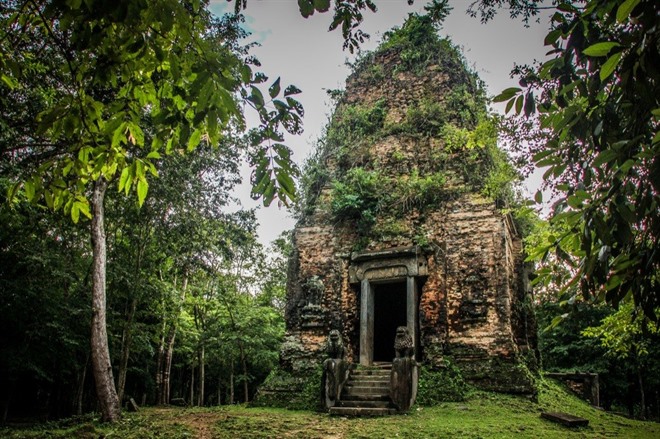 This morning explore the pre-Angkorian temples of Sambor Prei Kuk which was the first major temple city in South-East Asia and an important yet rarely visited piece of Cambodian temple history. Continue on to Siem Reap with stops along the way to visit interesting sites. Overnight HanumanAlaya Boutique Hotel. (B)
Accommodation
HanumanAlaya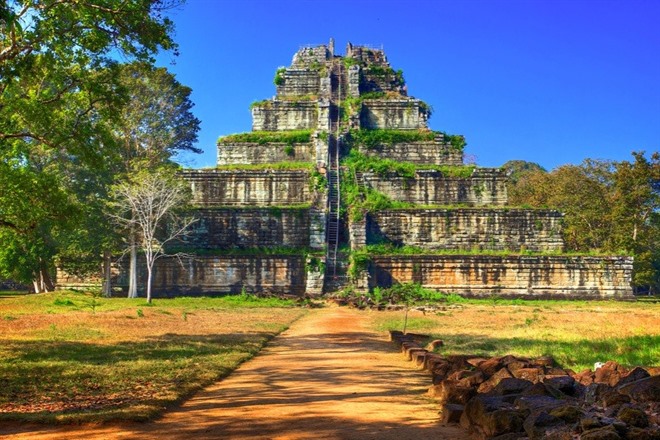 Drive out to visit Beng Mealea, a giant temple almost entirely lost to the jungles of Cambodia. The temple site is wild, remote and truly fascinating. Continue to Koh Ker, the remote Angkor capital, and Prasat Thom, a seven-storey step pyramid which appears more Mayan than Khmer. There are other temples in the area to visit so the day will be well spent. (B)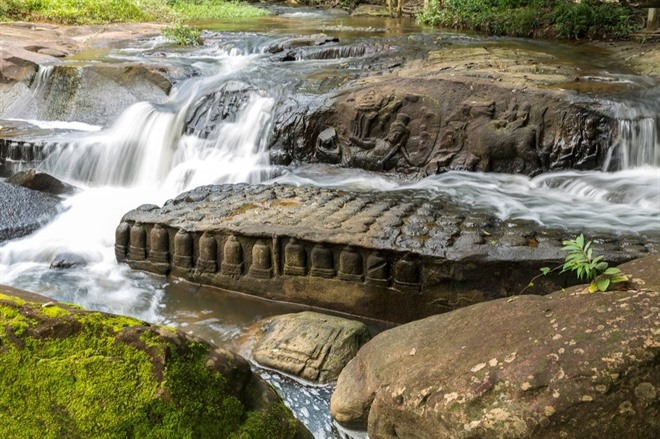 Travel to Kbal Spean, an intricately carved riverbed in the foothills of the Cambodian jungle accessed by an easy jungle walk with a steady but scenic climb. Continue to the Angkor Centre for Conservation of Biodiversity, a rescue centre for local wildlife before exploring the pink temple of Banteay Srei. The elaborate carvings found here are considered some of the best in the country. Also visit the Cambodian Landmine Museum. (B)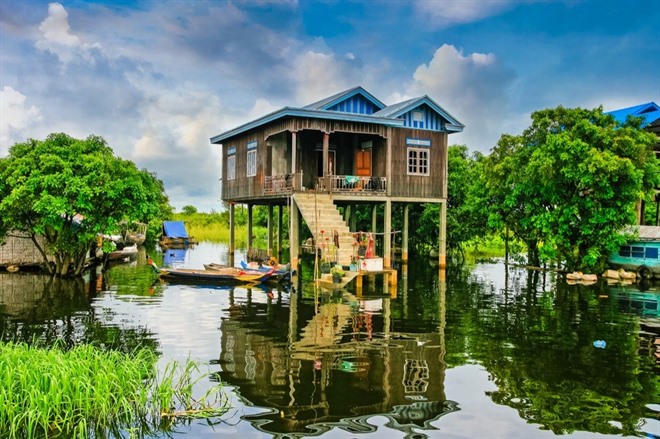 Travel to one of the least-visited villages on the Tonle Sap Lake which has a population heavily dependent on fishing. Depending on the time of year explore either the canals or streets of this interesting town. Continue out onto the water to Kompong Pluk to explore a medieval floating village where everything lives on the water. (B)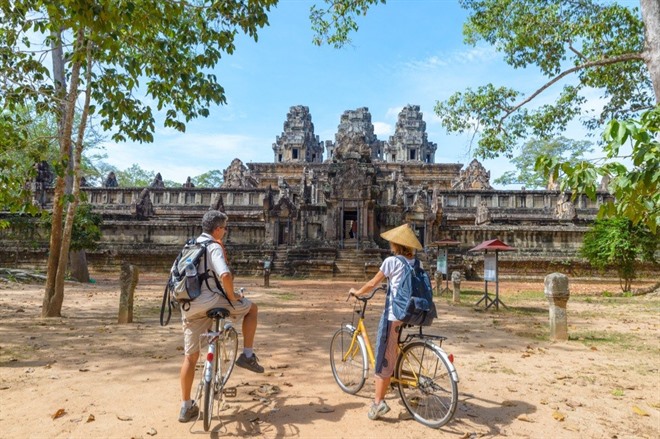 An early start today. Depart early and travel to Ta Prohm 'jungle temple' to enjoy sunrise. Return to the hotel for breakfast before heading out again to explore Angkor Thom. Start with the Terrace of the Leper King and continue along the Terrace of Elephants. End the day at the Bayon temple with its iconic stone faces of Avalokiteshvara. (B)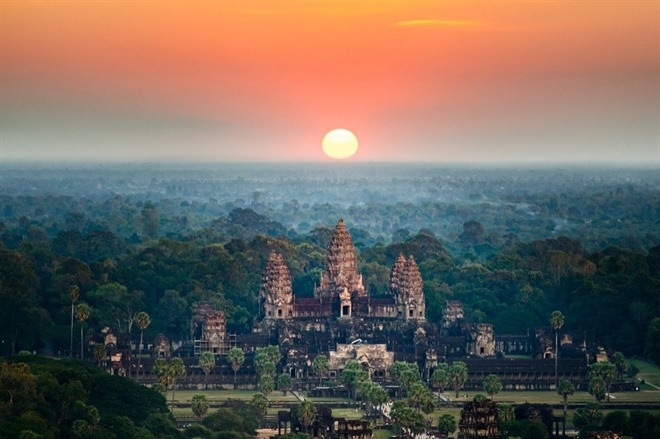 End the trip on a real high! Rise while it's still dark this morning to visit the mother of all temples, Angkor Wat, thought to be the world's largest religious building. Enjoy a picnic breakfast at the temple site to wait for the crowds to disperse before heading back into the Angkor Wat to enjoy the site with far less people. Depart this afternoon for the airport and take the flight back to the UK. (B)
Image Gallery
Click on images to enlarge