Cambodia is one of our favourite countries to travel to. Lying in South East Asia, it is bordered by Vietnam, Laos and Thailand. Many travellers choose to combine it with one of these destinations, or perhaps with nearby Malaysia or Indonesia. If you ask us, though, there are so many incredible things to do and see in Cambodia, you don't need to cross out of its borders to find a full and thrilling holiday.
We asked our Cambodia travel specialist, Stef Studley, what she would recommend you put on your journey itinerary when you start planning your Cambodia holiday. Read on to find out what she suggests.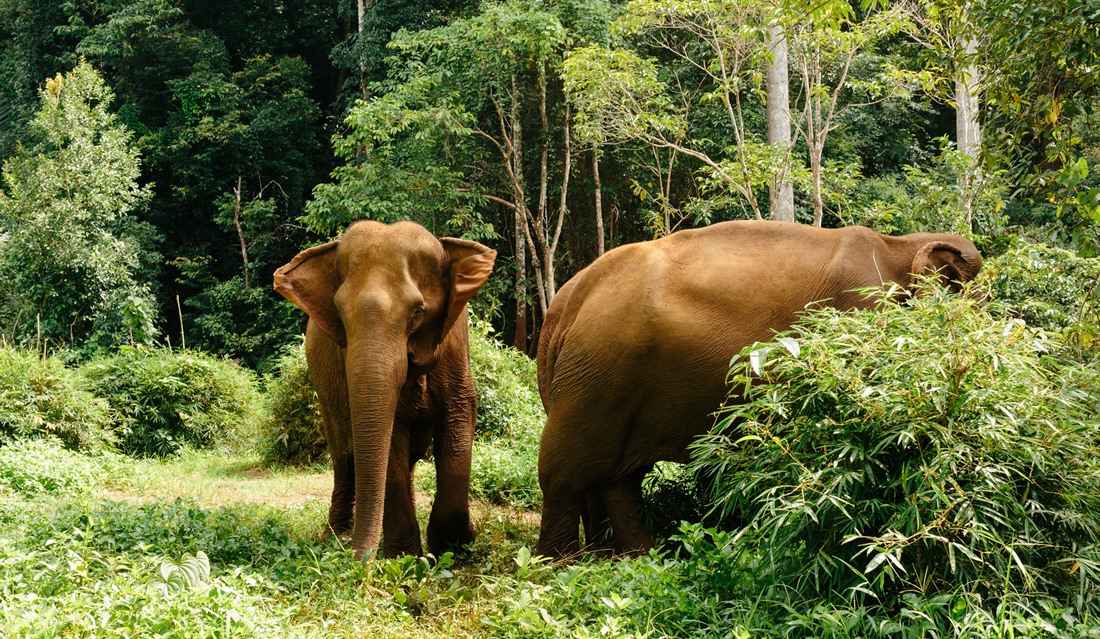 If you love wildlife…
Cambodia offers a large number of exciting and unusual wildlife thrills. At Phnom Tamao Wildlife Centre, located roughly 25 miles south of the capital Phnom Penh, the animals you will find are all local to Cambodia—this is no zoo, but rather a rescue centre, which remains generally quiet and offers an entirely different experience to wandering a zoo full of crowds. They have a huge number of animals, including a friendly elephant who boasts a prosthetic leg, and an excellent programme for the rescue of critically endangered sun bears. In fact, if you speak to a Regent specialist, we can organise a "bear carer for the day" experience for you in the Centre, where you'll get to take part in the daily routine of these fascinating creatures and understand what it really takes to keep them happy and healthy.
If you'd prefer to get a bit further from Phnom Penh—or you're just a big fan of elephants—don't miss Mondulkiri province. Here you'll find not only excellent jungle hikes, but also the Elephant Valley Project. This was the first elephant sanctuary in all of Cambodia and today is a leading light in elephant conservation, currently caring for 10 elephants and working hard to ensure tourists can interact positively with these wonderful creatures, as well as campaigning and educating to improve the conditions of elephants across the whole of Cambodia.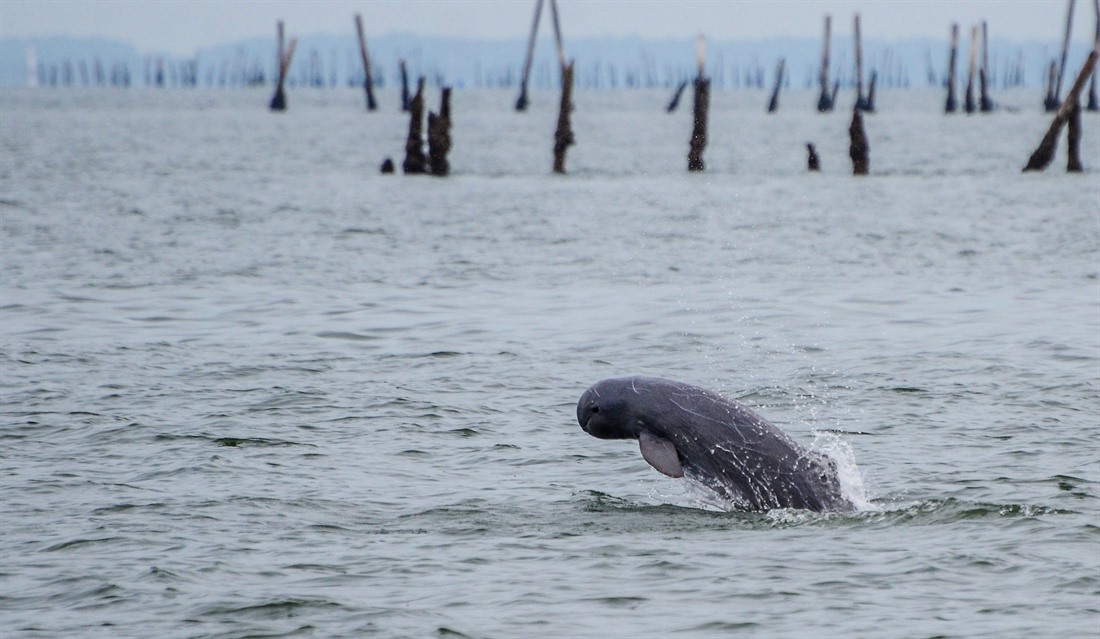 At Kratie (pronounced "kra-cheh"), you'll find the rare and highly endangered Irrawaddy River dolphins. Kratie is a beautiful riverside town full of French-era architecture which escaped the bombing that wiped out similar buildings in most other places. It has a laid-back atmosphere with a big riverfront. The dolphins are becoming rarer and rarer, so you will probably need to go out onto the Irrawaddy itself in search of them rather than waiting for them to pop up in front of the town. We work with a number of local guides who know all the best places to go in search of the River dolphins, so speak to us to organise an excursion.
Last of all, for the bird lovers, Prek Toal Biosphere on the Tonlé Sap is the ultimate birdwatching destination in Cambodia. There are fantastic birding opportunities from September, but as the waters begin to recede elsewhere from December, a greater and greater number of birds congregate in Prek Toal. It is an incredible opportunity to see a huge number of exotic species in a small area, including lesser and greater adjutant storks and spot-billed pelicans. The waters become too low to access the sanctuary around February, so December-January is prime season at Prek Toal.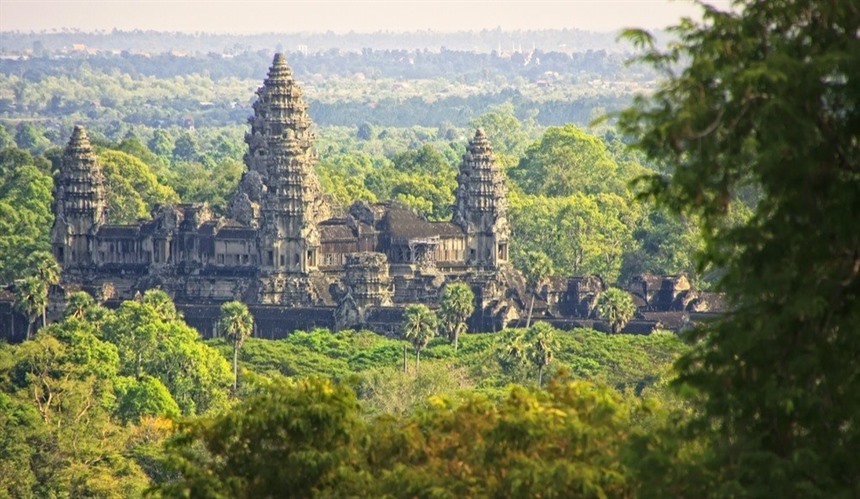 If you're an adventurer at heart…
If the wildlife thrills are second-to-none, just wait for the adventure thrills! In Cambodia, there is enough to keep even the most seasoned adventurer busy for days.
The famous temples at Angkor Wat provide the backdrop for two of the most popular activities for travellers. You can cycle through the gigantic temple complex, stopping of course to snap pictures and wonder at these marvels of architecture. Alternatively, you can take a helicopter ride over the temples and see them laid out before you like a postcard. This gives you a true sense of the scale of the site, and will impress upon you just what a feat of engineering it took to build them. Flying high above the jungle, the tops of temples peeking through the leaves as the sun catches the stone, is a truly once-in-a-lifetime experience.
Moving away from the temples, there's still plenty to entertain. We can organise ziplining for you in several locations, including right through the rainforest itself! There's nothing like the adrenaline rush of plunging at dizzying speeds under the canopy as the trees and animals blur around you.
If you prefer your speeds a little more sedate, why not hop aboard the local bamboo train for a journey? Not only will you see some amazing sights, you'll also gain an insight into what daily life is like for the people of Cambodia.
If you want to flop on the beach…
We all love a few days (or weeks!) of relaxation, and some time at the beach is the perfect way to round off a busy holiday full of exciting wildlife and thrilling activities. Cambodia has a long coastline and therefore plenty of superb beaches for you to stretch out and catch some rays.
If you're after true luxury, Song Saa Private Island in south Cambodia is the place for you. It's a five star resort that takes up the whole of the isle it sits on, and it's the last word in paradise. You can choose from jungle or overwater villas and each is full of luxurious Cambodian charm. Attentive staff, incredible spa treatments and delicious food make this the ultimate indulgence.
On the other hand, if you'd prefer to keep your beach time a bit more simple, we recommend heading to Kep. It lacks the long sandy beach of the more popular Sihanoukville—but that means it also lacks the teeming resort crowds usually found there. With plenty of beautiful coastline, quiet inlets and a number of excellent hotels, you won't find yourself missing Sihanoukville at all.
Has this got you thinking about a holiday to Cambodia? Ring 0207 666 1278 to speak to Stef today and book your ultimate holiday.
Find more inspiration on our social media #MyRegentMoment