Viticulture has been the heart of North Macedonia since Roman times; thanks to an abundance of sunshine as well as Mediterranean and continental breezes, wine grapes thrive in the rich rocky soil. The country's wine region centres around the Vardar River which bisects the country north to south.
On this 8-day private tour, explore this stunning area of snow-capped mountains, picturesque lakes and sleepy villages and enjoy wine tasting almost every day. Visits include the prolific Tikves region and Popova Kula Winery, where it's possible to taste wines produced from many typical North Macedonian grape varieties such as Stanushina, Temjanika, Zilavka, Prokupec and Vranec.
Tour Itinerary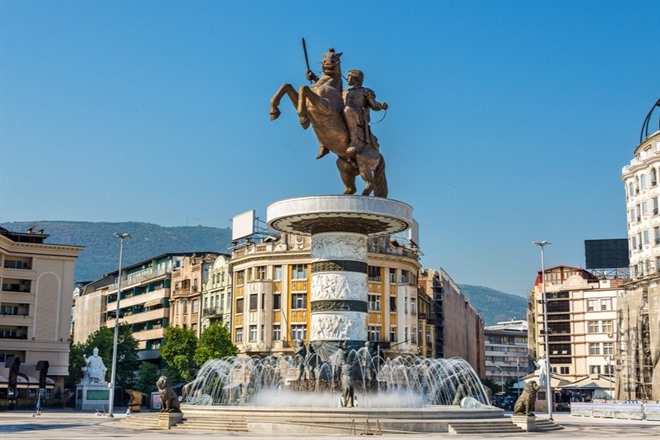 Fly to Skopje, transfer to the Alexander Square Hotel, or similar in Skopje and check in for 2 nights.
Accommodation
Alexandar Square Boutique Hotel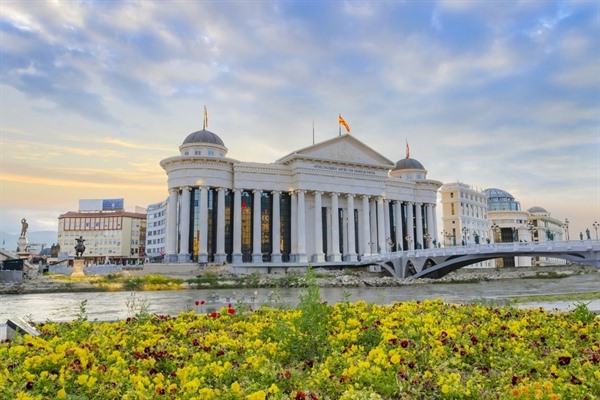 This morning enjoy a short walking tour through the new part of Skopje, including the main square with the grand fountain of Alexander the Great. See Mother Theresa's memorial house (she was born in Skopje in 1910), as well as Skopje City Museum housed in the old railway station which was completed in 1940/41. At that time it was the most beautiful railway station on the Balkans, connecting Skopje with Thessaloniki but it was partially destroyed by an earthquake in 1963. Visit the old part of Skopje including the Old Bazaar, Mustafa Pasha Mosque (built in 1495) and the church of the Holy Saviour (from the 19th century) known for its extraordinary wooden iconostas. Continue to Kale Fortress located on the highest point of the city overlooking the River Vardar. Visit Kartal winery—a family owned winery near Skopje. Take a walking tour of the vineyards and meet their enologist for a short presentation of the wines produced in the region of Skopje. They make a delicious Riesling, Cabernet Sauvignon and a local Vranec, enjoy wine-tasting including some tasty snacks. (B,L)
Accommodation
Alexandar Square Boutique Hotel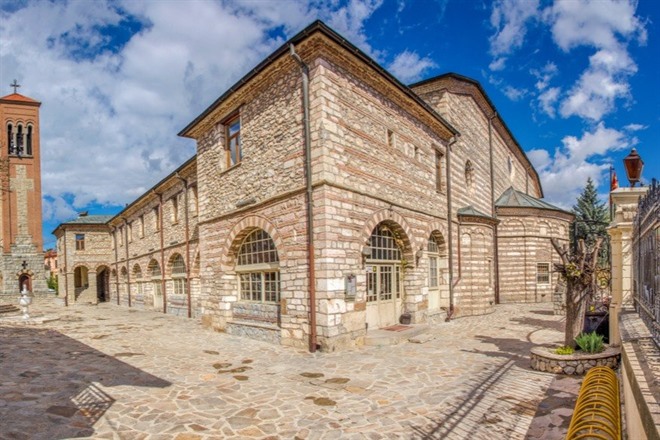 This morning depart for Bitola, a town known as the 'city of consuls'. In 1851 the Austrian-Hungarian Empire opened the first consulate in Bitola, followed by the British and the French and then many other leading empires of the day. Bitola was indeed the city of consuls for almost nine decades until World War II. Continue to Prilep, North Macedonia's tobacco growing capital, for lunch before driving to the wine growing region of Demir Kapija. Spend 2 nights at the Popova Kula Winery. Located on the south slopes of Veliko Brdo, (the Grand Hill) west of the town Demir Kapija, Popova Kula Winery is certainly one of the success stories of North Macedonian viticulture and here it is sometimes possible to taste wine varieties such as Temjanika, Chardonnay, Sauvignon Blanc, Zilavka, Stanushina and Vranac from the fermentation tanks. (B,L,D)
Accommodation
Popova Kula Winery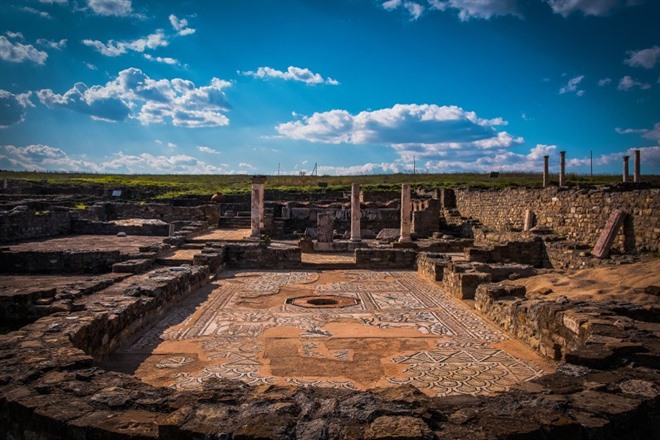 After breakfast, visit the archaeological site of Stobi. The ancient city of Stobi lies at the confluence of the Crna and Vardar Rivers and was an important urban, military, administrative, trade, and religious centre of the Roman and early Byzantine empires. The main site contains 26 exposed buildings including; a theatre, synagogue, palaces, houses, basilicas and baths. Enjoy lunch and wine tasting at Stobi Winery before returning to Popova Kula for a free afternoon where you may like to go walking in the surrounding hills. (B,L)
Accommodation
Popova Kula Winery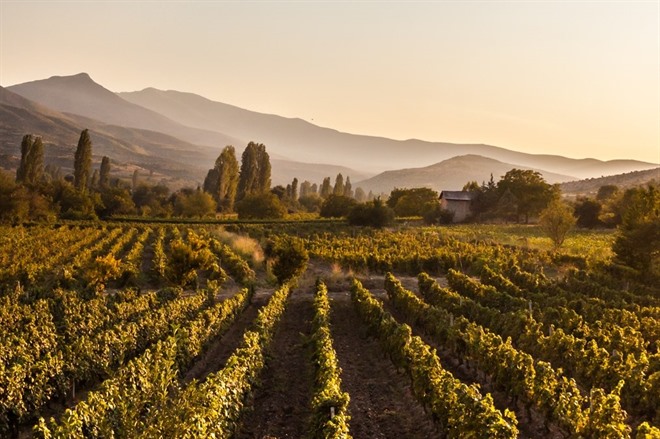 After breakfast, depart for the Kavadarci region to visit Tikves Winery for lunch and to sample their wares. The Tikveš winery is one of the oldest wineries in the Republic of North Macedonia and is the largest and most awarded winery in south-eastern Europe. Kavadarci's most famous export is its wine and it employs the majority of the towns 38,000 inhabitants. Vineyards in the region cover a total area of 120 square kilometres (46 square miles), producing up to 85,000 tonnes of grapes annually. After lunch, continue to the town of Veles. After WWII the city was known as Titov Veles after Yugoslavian president Tito but it was dropped after the break up of Yugoslavia. Return to Skopje and check in to the hotel for overnight. (B,L)
Accommodation
Alexandar Square Boutique Hotel
Free day before transfer to Skopje Airport for flight back to the UK. (B)
Image Gallery
Click on images to enlarge