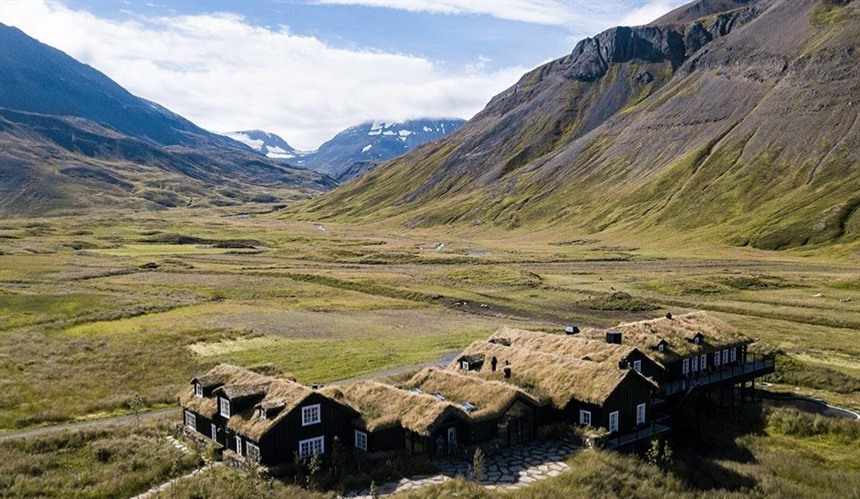 Deplar Farm - secluded, exclusive and luxurious
After spending the night near Hofsós, already some distance off the main highway in remote North Iceland, we drove further into the evocatively named Troll Peninsula to find our next place to stay – Deplar Farm. Nearly everywhere in Iceland feels remote and isolated but this place really is. We turned right and headed up the secluded Fljót Valley – a place of extraordinary beauty.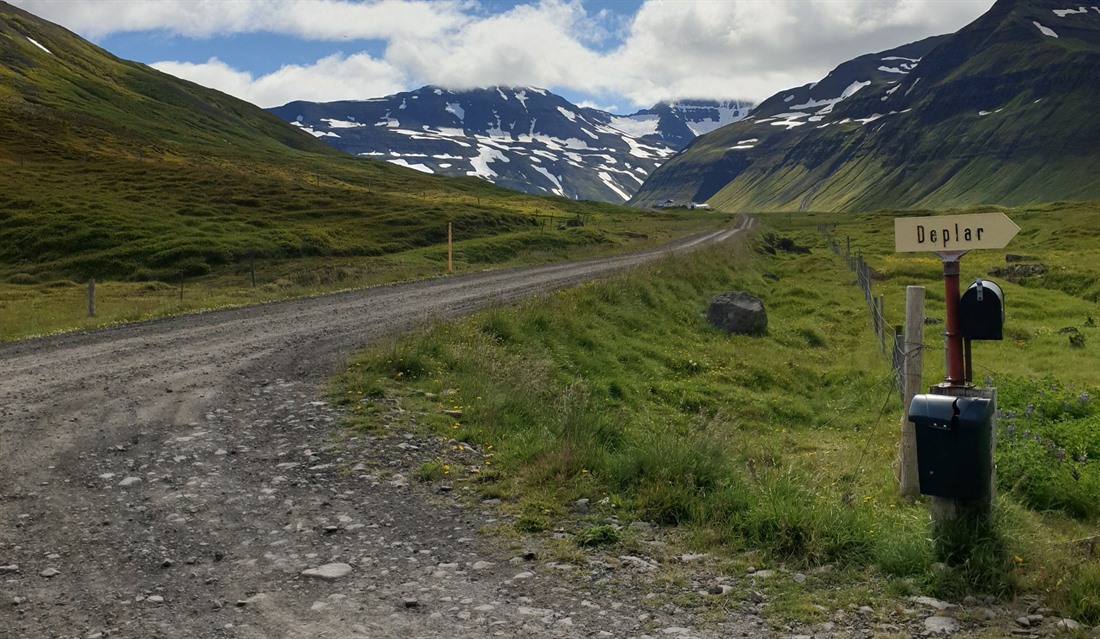 Formerly an old sheep farm, we drove past the original road sign for the farm. This sprawling blackened turf-covered building looks fairly unassuming, however approaching the car park full of expensive off-road vehicles and seeing the helipad complete with two helicopters gave us some indication of the uber-luxury to come.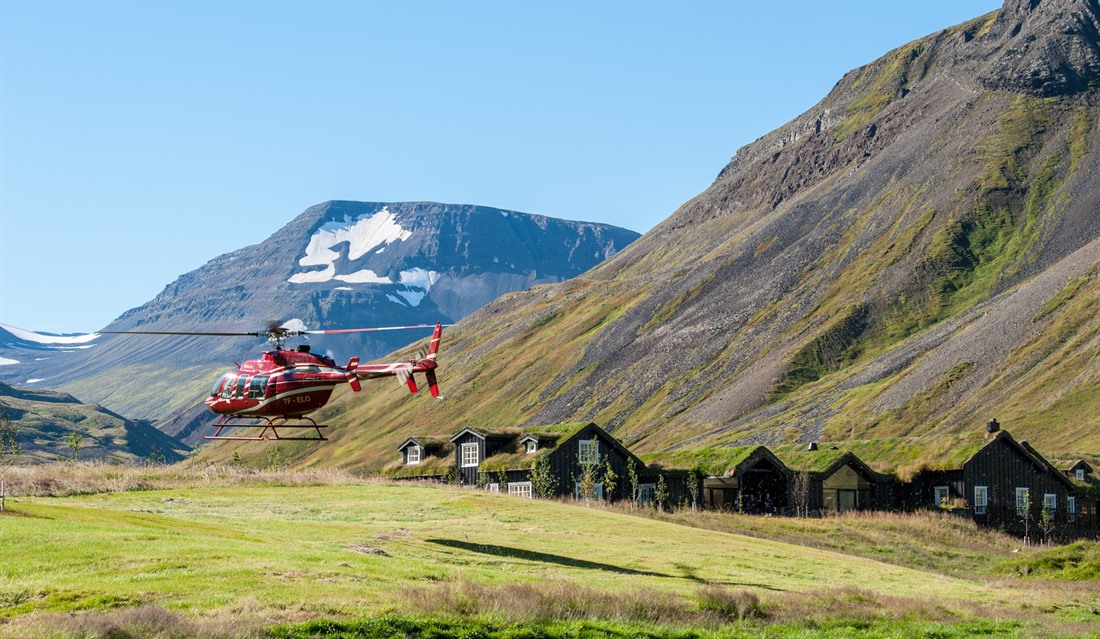 Owned by Eleven Experience, who have, yes you guessed it, 11 other properties spread across the U.S., Europe and the Caribbean, all super high-spec, yet endearingly laid back resorts. These are brilliant places to stay for those who love outdoor activities such as fishing, skiing and hiking, as well as for those who prefer to pass their time chilling out and getting massages in their amazing spas. Deplar Farm which opened in 2016, has become something of a poster child for remote and luxurious living.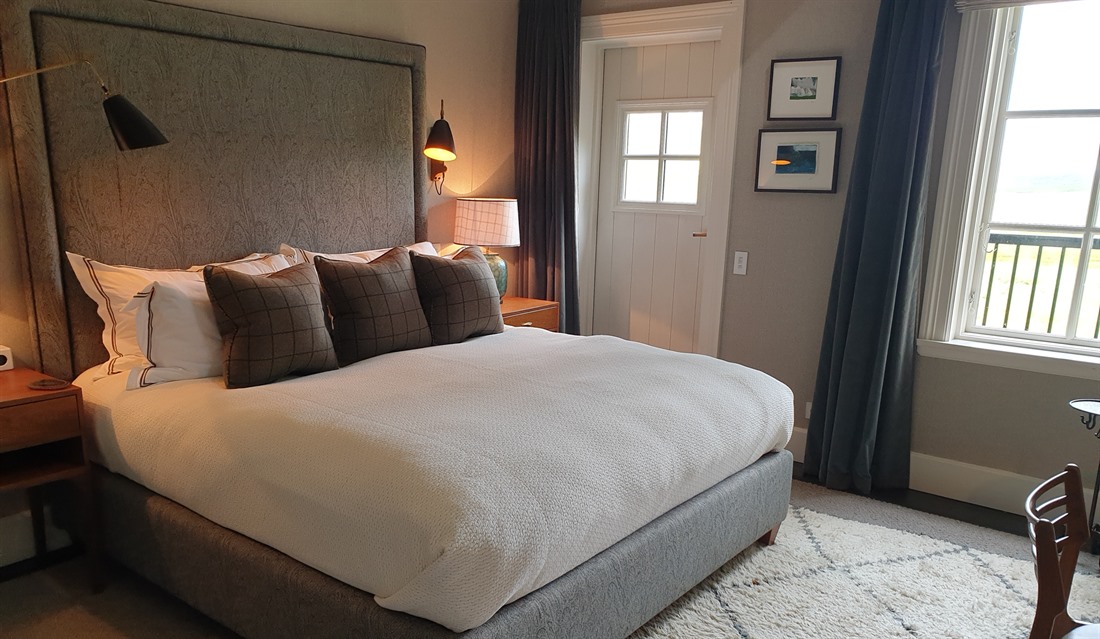 There are just 13 rooms and most of them were fully booked even with a pandemic going on! We were able catch a glimpse of The Bunk Room - this four-bed room is in high demand with guys on fishing trips! Rooms are beautifully cosy with an understated luxury, in fact the whole place exudes this special charm that is just so Icelandic in character. You can hire out the entire farm for a really special family occasion – just imagine getting married here or celebrating a special anniversary. I love the communal areas with views to the incredible valley – just curl up with a book watching the wind dance through wild grassy meadows and admire the shadows of the surrounding mountains.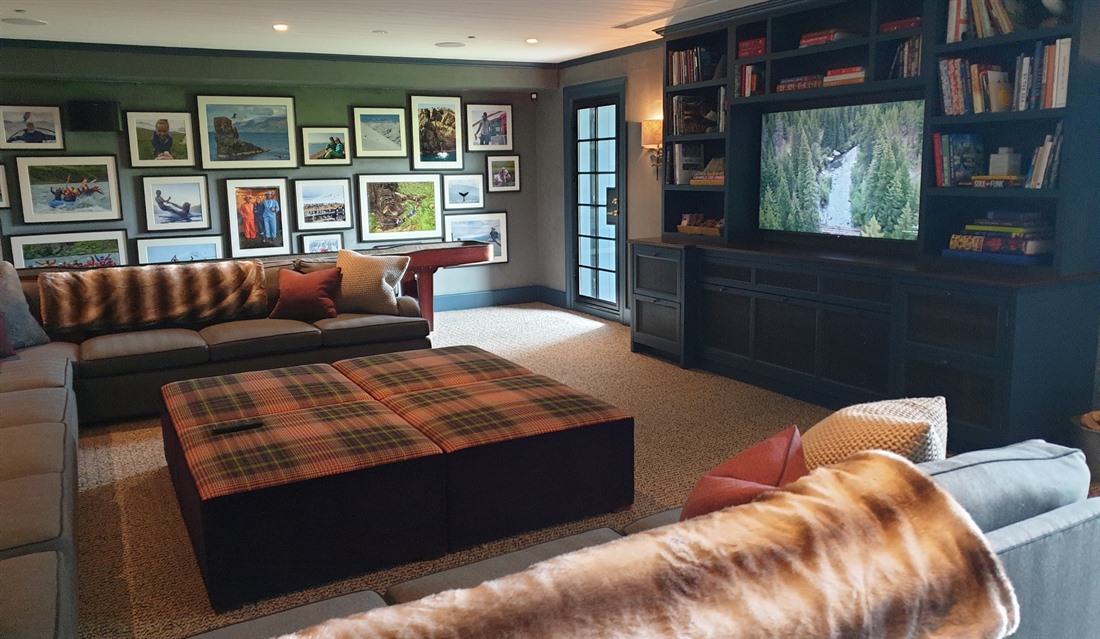 You are assigned an Experience Manager who will work with you prior to your arrival to ensure your predilections are well catered for and create for you a bespoke itinerary and experience as unique as you are. There's so much to do here, from heli-skiing, cross-country skiing and snowmobiling in winter months to kayaking, mountain biking, salmon fishing, whale watching and hiking in the summer.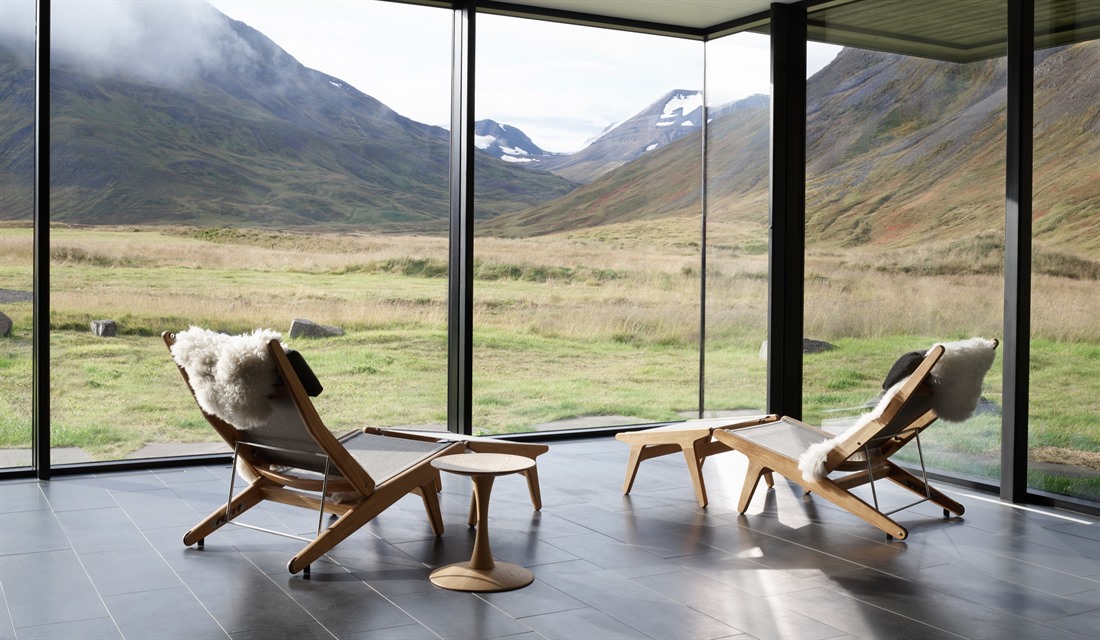 Dining is done family-style around one huge table which of course adds to the friendly, laid back experience. The food is incredible - savour the taste of locally sourced meat (mostly Icelandic lamb and beef), fish (salmon and char) and delicious simple vegetables. Breakfast was perfect for me – fresh, warm bread, croissants with scrumptious Icelandic butter, homemade jam and pots of local skyr and who doesn't like a pancake or three for breakfast! In case you are feeling peckish throughout the day, there are plenty of fridges dotted around stocked with chocolate, health bars, fruit salads, freshly made smoothies and yummy homemade hummus. In the evening enjoy sundowners around the beautiful horseshoe bar, made from Siberian driftwood salvaged by the staff.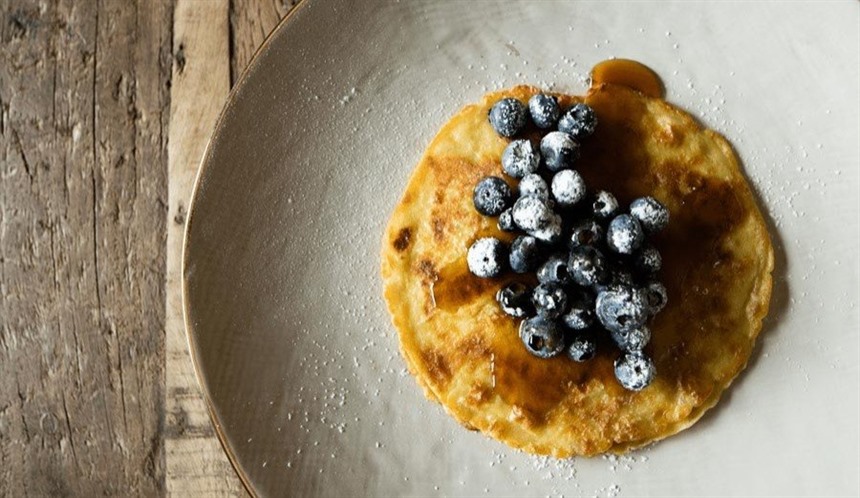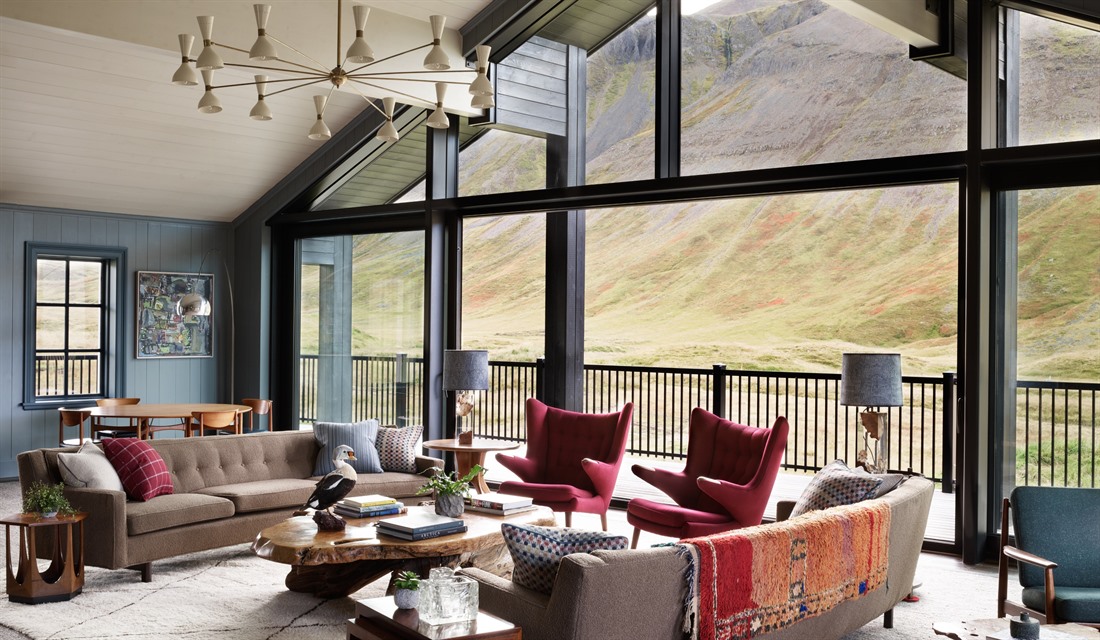 Deplar Farm can arrange private romantic evenings or other such occasions. They have many different outposts such as Ghost Farm, Lake House & Holkna Lodge that can host lunches, private dinners and even overnights. They also have a private wine cellar – ideal for tastings or more private dinners, as well as great sommeliers to help pair wines. For families with teenagers there is a media room with giant comfy sofas, a huge screen, games consoles and movies. There's a high-quality pool table, dartboard and telescopic binoculars for surveying the surrounding mountains or star gazing during clear nights.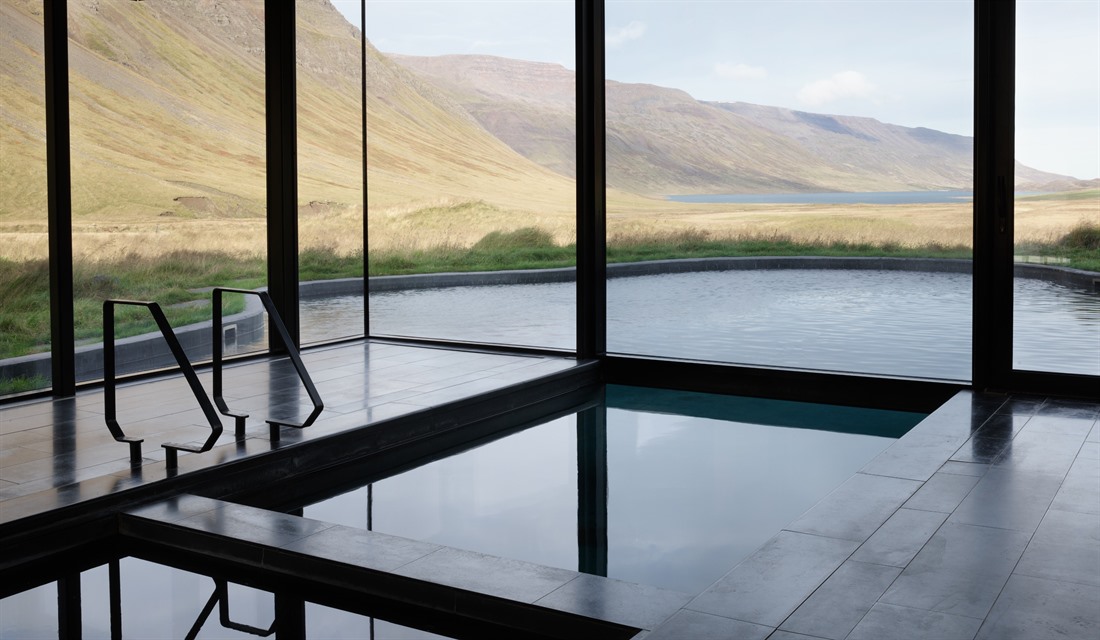 Finally, there's the highlight of the experience, at least for me – the amazing spa which takes up most of the ground floor at Deplar Farm. From a high-end gym and yoga studio to massage studios and saltwater flotation tanks. But the best bit by far is the incredible heated indoor and heated outdoor pool. The outside pool has its very own bar and is heated to 37 degrees centigrade, which is great for spotting northern lights in the winter or enjoying the special light that only the midnight summer sun brings. There are plenty of outdoor terraces and balconies – perfect for a cup of coffee in the warm Icelandic summer sun.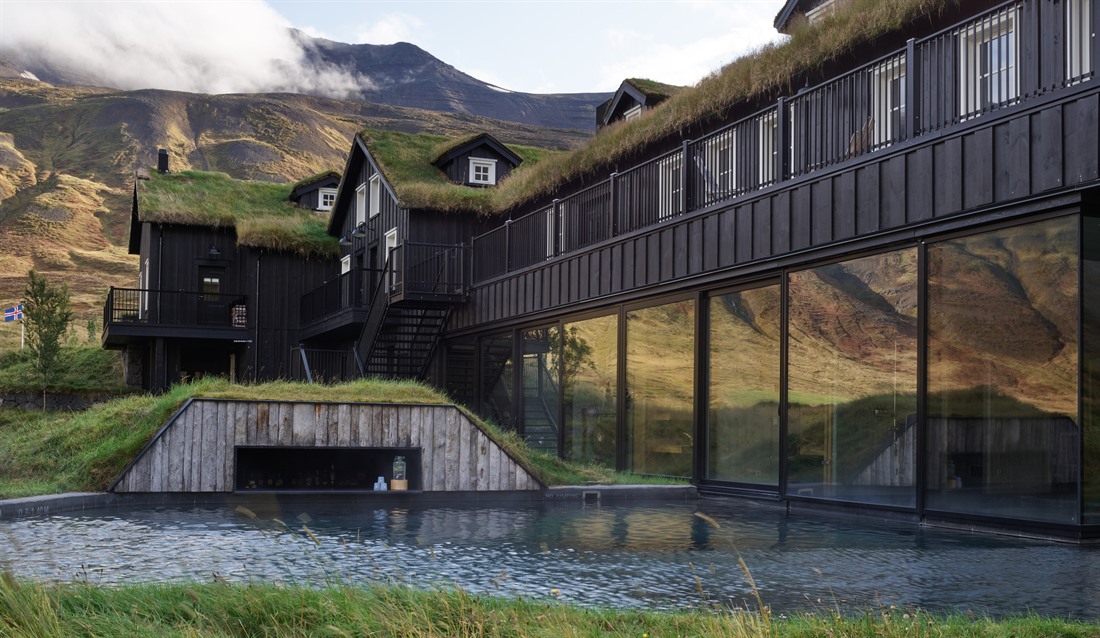 Three words to sum up our experience here: remote, resplendent and indulgent.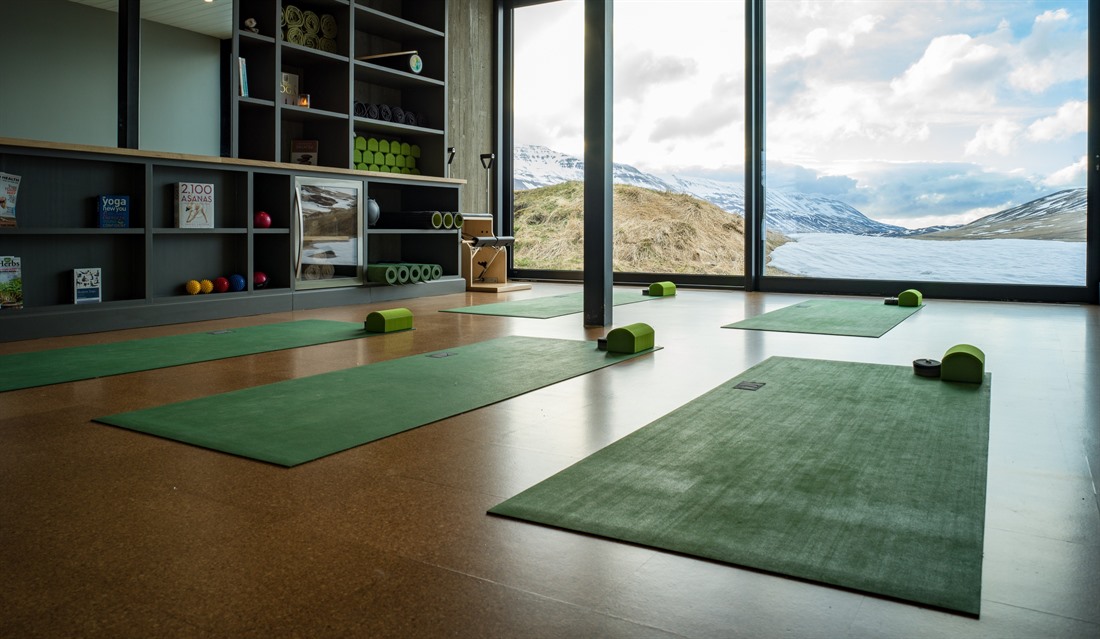 To start planning your own Icelandic adventure staying at Deplar Farm, please get in touch with our Iceland Travel Specialists for a bespoke itinerary