In Part 1 of our blog series on incredible holidays to Russia, we talked about two of the most amazing cities in the world: Moscow and St Petersburg. In this post, we're changing tack. As the age-old adage says, "it's not just about the destination, it's about the journey". We think this is true, and nowhere is it more true than Russia, where you can take the Trans-Siberian Railway or board a boat and sail serenely along one of the country's mighty rivers. Whichever mode of transport you choose, you'll pass beautiful cities and stunning landscapes as you make your way across the country.
If you want to see more of Russia than just its two most famous cities, this is the way to do it.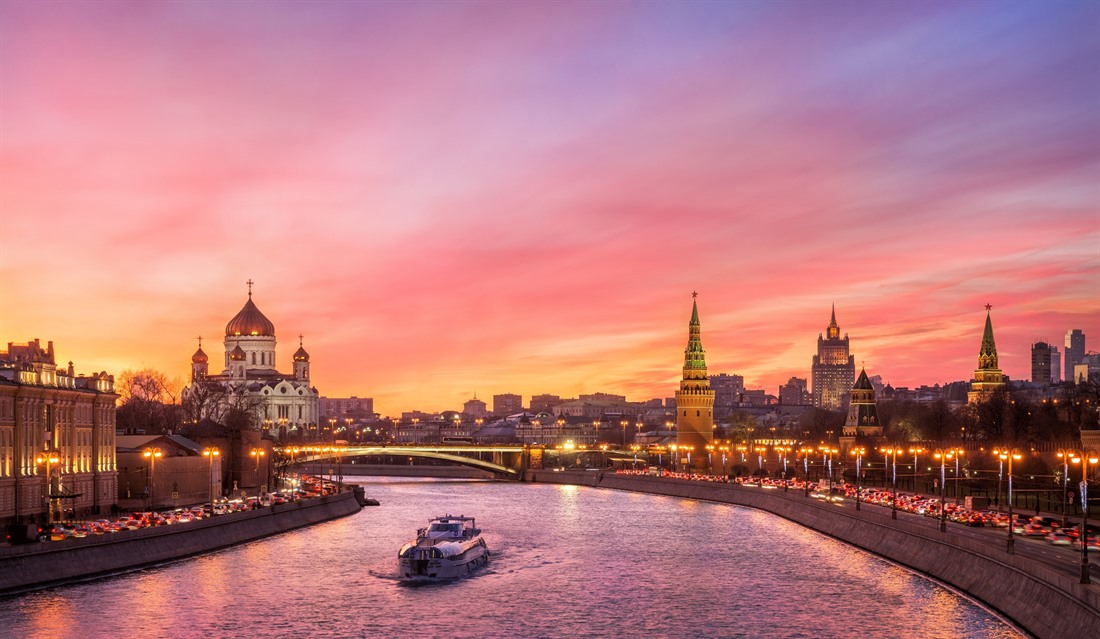 Russia is the world's largest country by a considerable margin. In fact, if you chopped off half of it, the 50% that remained would still rank as the world's fifth largest country overall, beating out even India and Australia. Its climate ranges from arctic and tundra in the north through to humid subtropical and even semi-arid in the south.
Not only is its geography impressive, but also its history. The beginning of Russian history is traditionally dated at 882 with the establishment of Kievan Rus', the first united Eastern Slavic state. Over the centuries Russia has absorbed Christian, Byzantine and Slavic influences. It has seen Tsars and Mongol invasions and revolutions, defeated tyrants—with its weather when all else failed—and become a major player in the Space Race of the late 20th century, not to mention remained a prominent figure in world politics. This history is reflected in its grand buildings and small villages, in the faces of its people and the traditions that endure to this day.
Altogether, there's an awful lot to see in Russia.
That's why Regent Holidays recommend taking the slow route between cities, either by train or boat, so that you can truly appreciate the magnitude and magnificence of this incredible destination. Read on to find out the precise journeys we think you should have on your travel bucket list.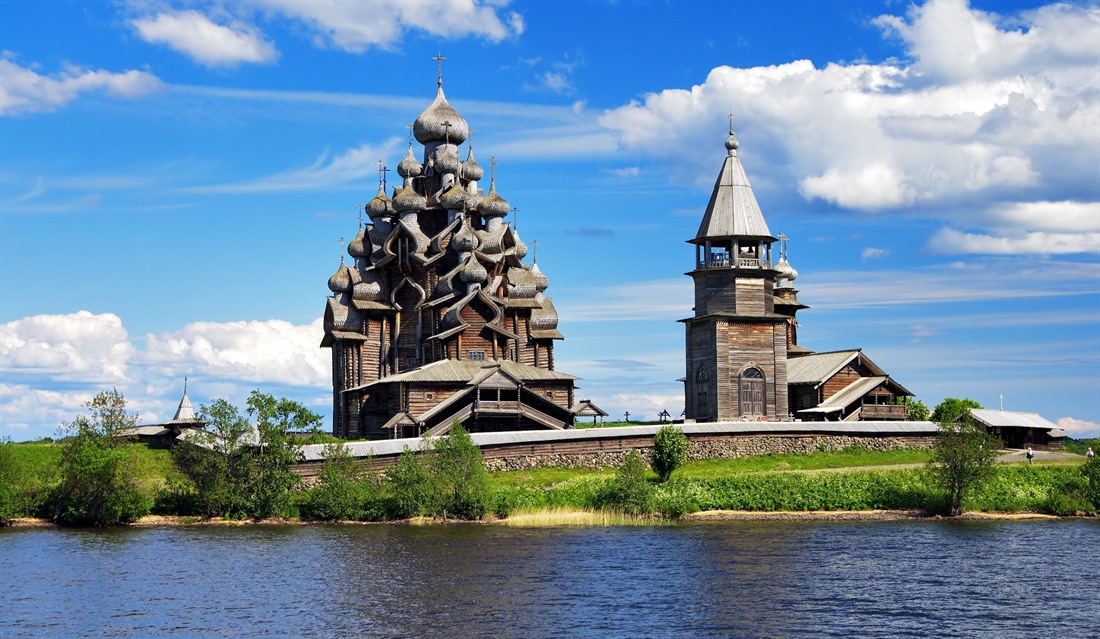 3-star River Cruise | Moscow to St Petersburg
This particular cruise is Regent's most popular, and it's easy to see why. Starting in the country's capital, you'll have two full days to explore stunning Moscow, spending your nights aboard either the M/S Shashkov, M/S Chicherin or the M/S Chernishevsky, before setting off downriver to St Petersburg.
Along the way, you'll get to stop off in Uglich—which is beautiful, despite its name, and best viewed from the river itself. You'll also explore Yaroslavl, on the confluence of the Volga and Kotorosl Rivers, with its green-domed Church of Elijah the Prophet and a great many more stunning buildings.
Take advantage, too, of time in Goritsy, with a visit to Kirillo-Belozersky Monastery just outside the village. Carry on to the tiny, fairy tale island of Kizhi on Lake Onega, and take a picnic on the bank at Mandrogi.
Last of all arrive in St Petersburg, where your final three days will be full to bursting with breath-taking architecture and world-famous sights, such as the Hermitage Museum and Catherine Palace.
Along the way you'll be treated to beautiful countryside and fabulous dinners aboard every night, including a very special gala dinner hosted by the Captain on the fourth day, when you're docked in Uglich.
Click here to find out more about this cruise.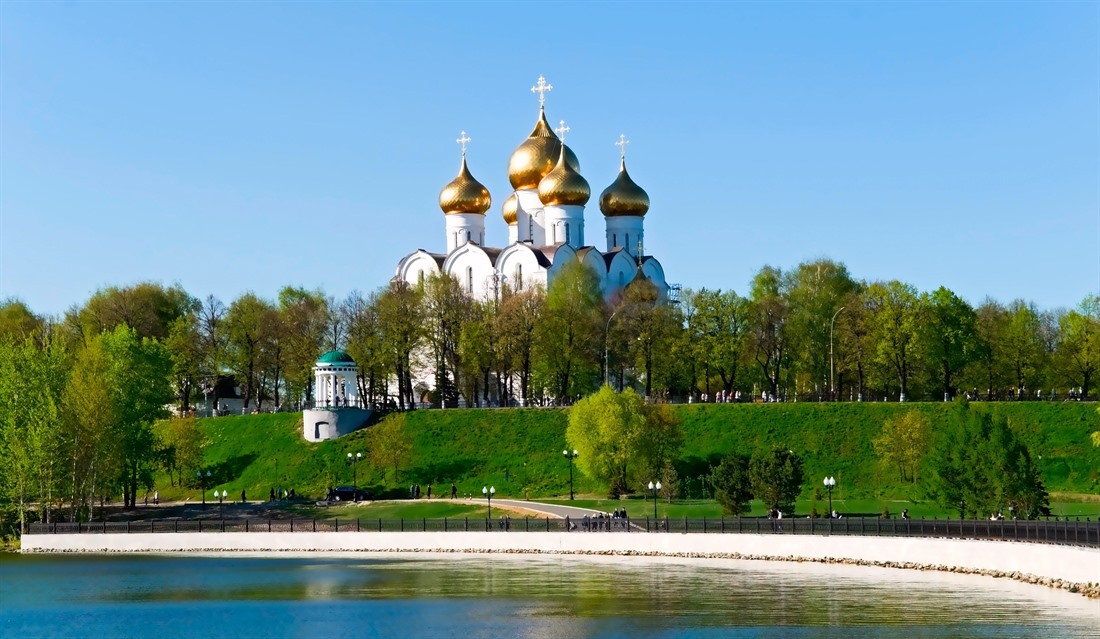 3-star River Cruise | St Petersburg to Moscow
Less-travelled than the journey in the opposite direction, a cruise from St Petersburg to Moscow is nevertheless sure to delight. Acres and acres of pastoral countryside slip by like picture-postcards, and towering churches and towns present themselves beautifully on the river banks as you voyage on either the M/S Chernishevsky, M/S Chicherin or M/S Shashkov (there are also alternate dates available on the M/S Fedin or Kronshtadt).
After two days to explore St Petersburg, including the Winter Palace and St Isaac's Cathedral, head upriver towards Mandrogi. Here the riverbank is pretty and verdant, the perfect location for the picnic on offer.
Continue on to the picturesque, fairy tale island of Kizhi before alighting in Goritsy the following day. Goritsy is a "classic" Russian village and a fantastic opportunity to see what life is really like outside the bustling metropolises of Russia's biggest cities.
After Goritsy, there are stops in Yaroslavl and Uglich before you arrive into Moscow. With two and a half days to explore Russia's capital, you'll be able to drink in all the top sights, including colourfully-domed St Basil's Cathedral and the Red Square.
Click here to find out more about this cruise.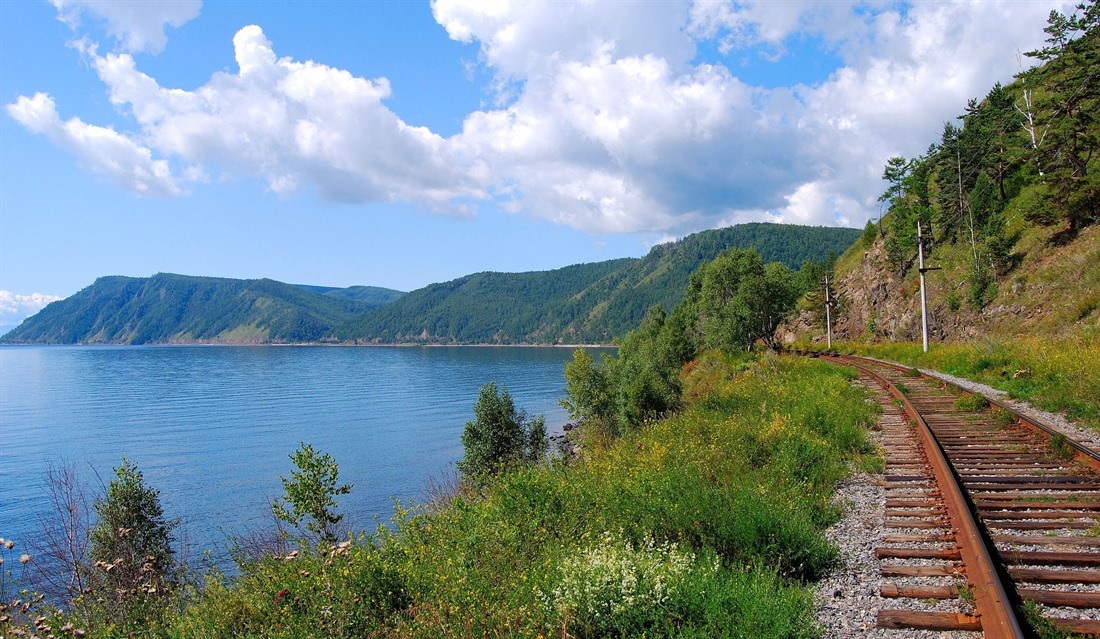 Moscow to Beijing Trans-Siberian Railway
This journey will cross a whopping 7865km, and we feel pretty confident saying it's the ultimate railway adventure.
After two days exploring Moscow, it's all aboard the Trans-Siberian Express to Irkutsk in eastern Siberia. Sit back and relax as the train carries you through the vast Russian countryside, passing some of Russia's most historically important cities along the way: Yekaterinburg, Omsk, and Novosibirsk. The sheer size of Russia will make itself known here, as you stare out onto beautiful scenery and endless horizons.
With two days to explore Irkutsk before hopping back onto the train, you won't be bored. There's a full day excursion on offer to Listvyanka, a small village perched on the shores of Lake Baikal.
Lake Baikal itself is worth a mention, as it holds an astonishing number of epithets: it's the world's deepest lake, the world's largest lake by volume (larger, in fact, than all the North American Great Lakes combined!), generally considered the world's oldest lake—and it's also one of the clearest lakes in the world. Make sure you take a moment to gaze out over its crystal waters and drink in this wonder of nature.
After finishing in Irkutsk, it's time to hop back onto the train and cross the border into Mongolia, with two nights aboard before you arrive in Ulaanbaatar. There's no stopping in Mongolia's capital for now, though—you'll be taken by car to Terelj National Park to spend two nights in a traditional ger camp, still used by nomadic tribes across Central Asia.
When you return to Ulaanbaatar, this is your opportunity to explore for an afternoon. This is a city of enticing contrasts, with quiet monasteries sat serenely between Soviet era structures and bustling modern shopping streets.
From Ulaanbaatar, it's just one more night on the train before you arrive in Beijing, China's famous capital.
Click here to find out more about this astonishing railway journey, a true once-in-a-lifetime experience.
You can also do this journey with fixed departures. Click here to find out more.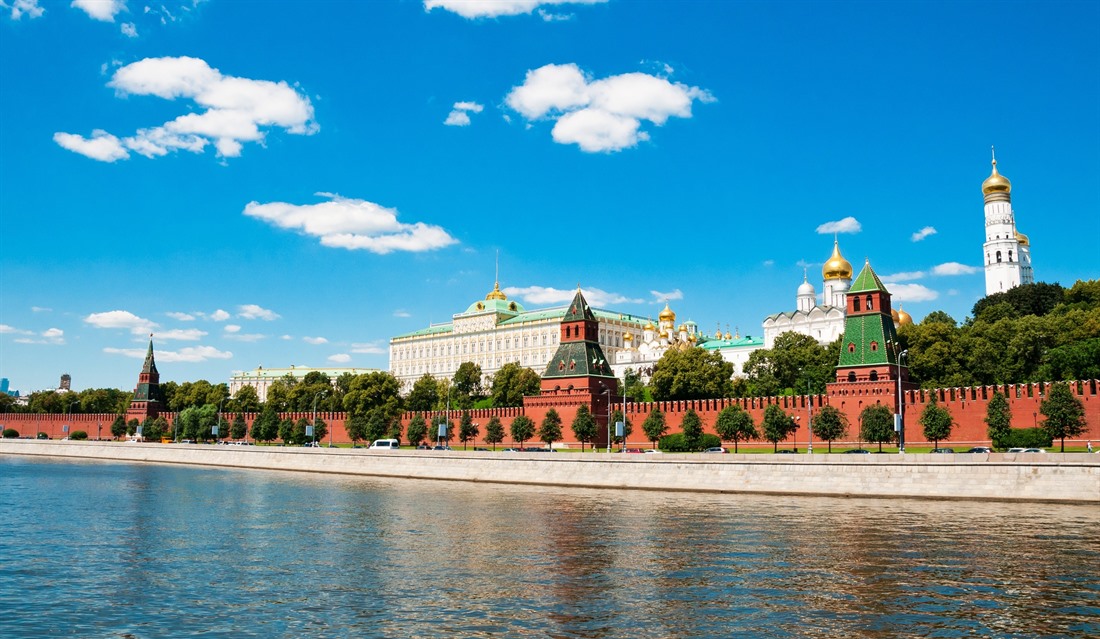 Moscow to Astrakhan River Cruise
If you want a more luxurious and longer river cruise experience, this is the odyssey for you. The 14-day journey will see you board either the M/S Nizhny Novgorod or the M/S Chernishevsky, both of which were extensively renovated in 2018 and now boast deluxe cabins on every deck, on-board entertainment that goes from live Russian folk music to classic music concerts, from Russian language lessons to vodka tasting.
Start with three days to explore Moscow on foot, returning to the boat each night for dinner and to sleep in well-appointed comfort.
From Moscow, it's on to Uglich, Yaroslavl, and Nizhny Novgorod. Formerly a place of exile for political prisoners, Nizhny Novgorod is now one of Russia's major cities and its red-brick Kremlin towers above the skyline, reminding you of Russia's military past.
The next stop is in fascinating Cheboksary, capital of the Chuvash Republic. The Chuvash are a Turkic ethnic people, native to the region. The following day is another republic—Tatarstan, and its capital Kazan with its beautiful white-walled Kremlin.
Day Nine of the cruise will see you arrive in Samara, which was a closed city in the post-WWII period due to its important industries. It sits in a stunning setting, with the Volga creating a long peninsula around the town and beyond, and the Zhigulevskie mountains rising high on the right bank.
The next day it's on to the former fortress-city of Saratov, which was the home of Russia's first cosmonaut, Yuri Gagarin. Take the time to explore this fascinating city before heading back to the boat and moving on the following day to Volgograd. Before it was Volgograd it was Stalingrad, and before even that it was Tsaritsyn. Military history is everywhere in Volgograd, and a tour of the city will take you round some of the most important sites.
Lastly, arrive in Astrakhan and take the time to explore. A local fortress, built during the reign of Ivan the Terrible, is well worth a visit.
All in all this is a cruise that will take you through stunning scenery and historic cities, with plenty of time to explore the settlements along the river and to learn about Russia's deep, fascinating history.
Click here to find out more about the Moscow to Astrakhan River Cruise.
All these river cruises and railway journeys are organised with our partners in Russia, with whom we have been working for many years. Their reliability and experience ensure all travellers are treated to the very best Russia can offer, and you'll have the benefit of their deep knowledge of Russia as a travel destination.
Speak to a Regent Russia specialist today on 0207 666 1244 for more information or to book one of these journeys.
Find more inspiration on our social media #MyRegentMoment