Gleaming beacons of modern-day Russia, Moscow and St Petersburg have been reshaped and redefined by a century of post-revolution history. Regent Holidays' Ellie Marr visits the country's greatest cities as they gear up to celebrate the 100th anniversary of the Russian Revolution.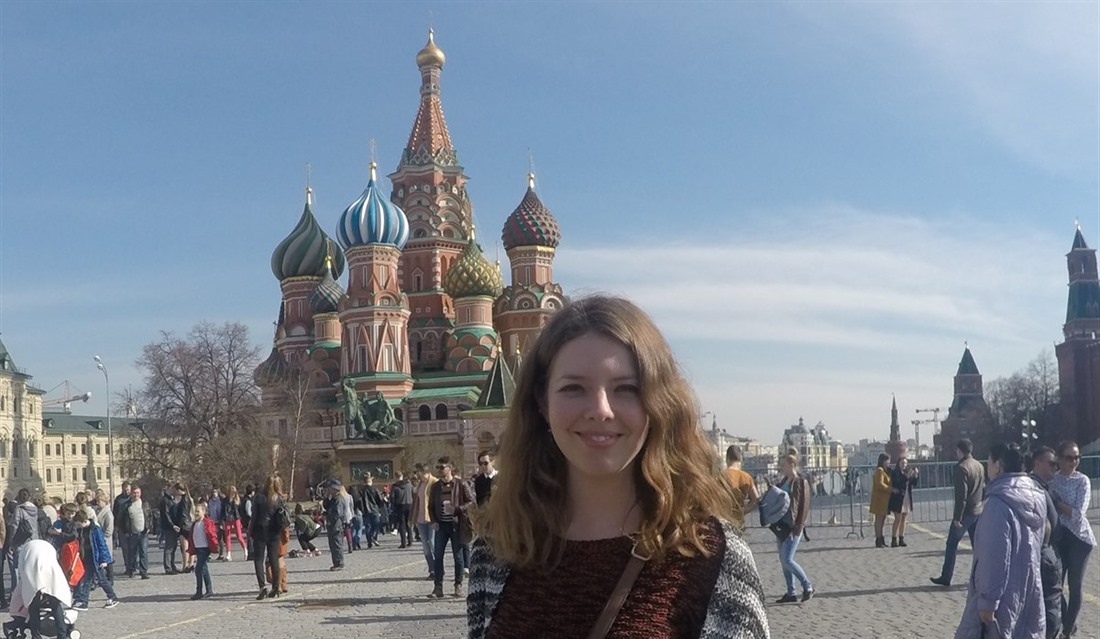 MOSCOW
Following catastrophic loses in WWI, the Russian Revolution of 1917 forced Tsar Nicholas II to abdicate, ending more than 300 years of Romanov rule. Vladimir Lenin became the founder of a new soviet state, ushering in an era of communism that would last for over seven decades. Now, a century after the Russian Revolution, I am visiting Moscow and St Petersburg – two cities shaped by the gigantic political and cultural shifts of the 20th century.
The sprawling capital comes caked in thick layers of history; here remnants of the soviet era are sandwiched between glittering treasures of imperialism and modern-day oligarch wealth. Every inch of Red Square - the beating heart of the city - oozes importance. Bordered by the colourful cupolas of St Basil's Cathedral, the imposing Kremlin walls and the vast GUM department store, this iconic square has seen every part of Russia's revolutionary history.
Despite signs being in Cyrillic, it's relatively easy to reach Red Square on the city's fantastic Metro. Built for the workers in 1935 and seen as a triumph of socialism, Moscow has one of the most decorative metro systems in the world. Stations – tourist attractions in their own right – are adorned with ornate chandeliers, brass statues and imposing communist murals. I notice that English signs are now infiltrating some stations; proof of yet another change in modern-day Russia, as this once fiercely private society becomes more visitor-friendly.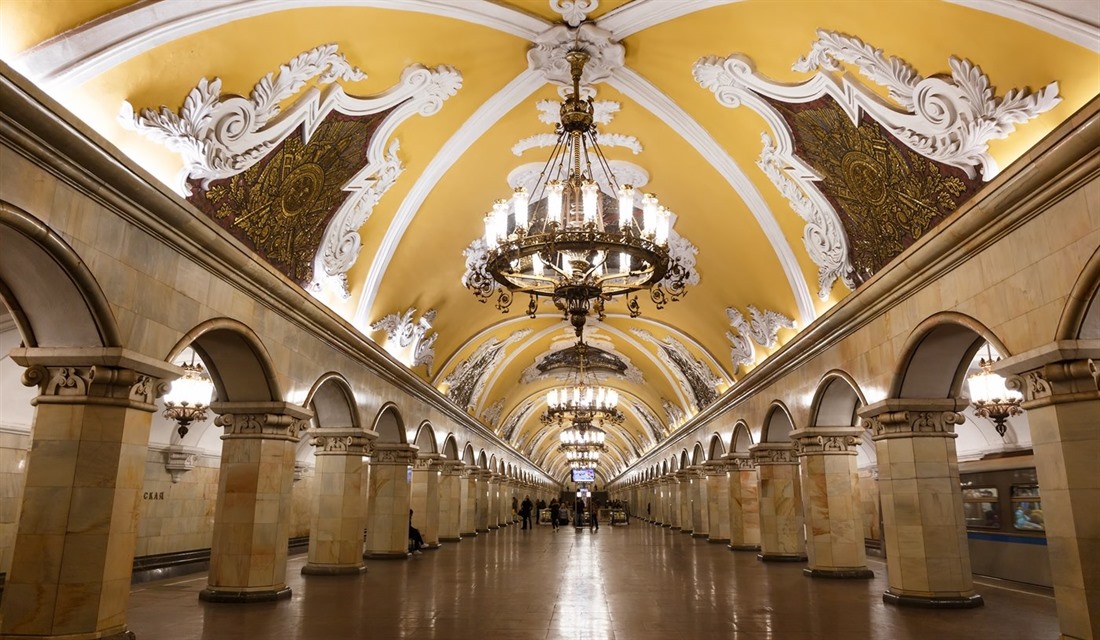 Standing in Red Square, I can almost feel the pomp and ceremony of the immense military parades – Communist Party displays of power – that once took place here. On my left, the massive GUM Department Store, once state-run and stocking only basic supplies, is now an exclusive high-end designer fashion store. If you look hard enough, a small soviet-style restaurant serves a lacklustre menu to visitors set on experiencing a taste of communism, while Moscow's nouveau riche sip champagne from cut crystal glasses outside.
Nowadays, Moscow is a city renowned for its lavish five-star hotels and world-class dining, where wealthy Muscovites tower in designer heals, all but forgetting their gloomy socialist past. Gone are the days of tourists being greeted by a stern-faced KGB officer; now hotel guests are welcomed with champagne and a smile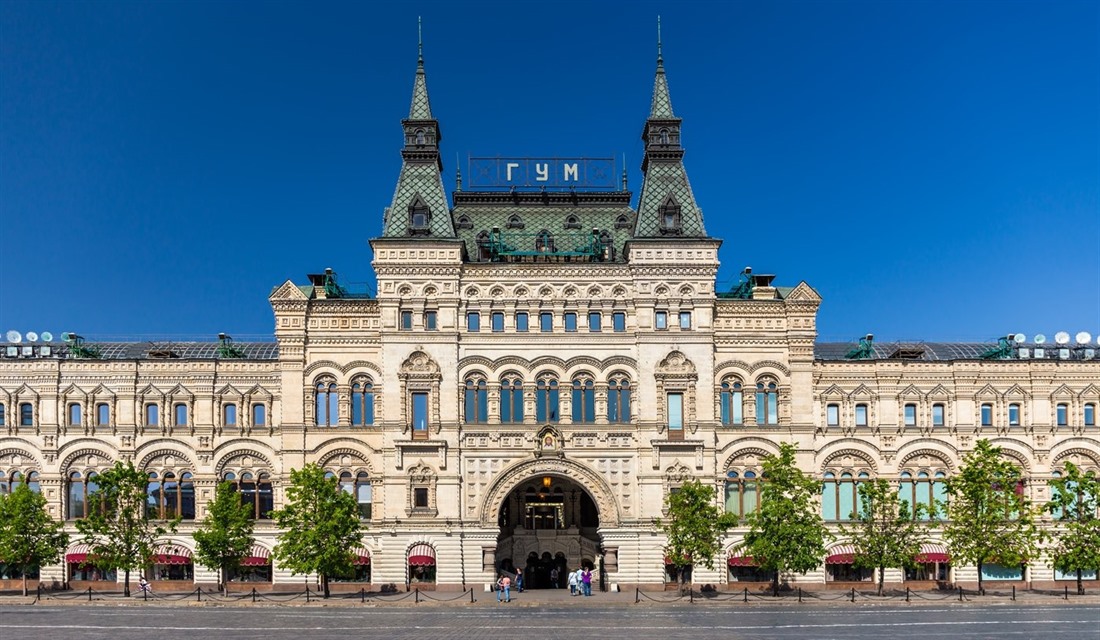 ST PETERSBURG
If Moscow were London, then St Petersburg is Oxford; charming and compact, a culture-vulture heaven. While Moscow is glitz and new wealth, St Petersburg is the regal home of old money. Visiting the magnificent palaces and grand stately homes of the imperial Russians, I can see why the rest of the country was driven to revolt. Now enjoying life as museums and art galleries, the opulent palaces are open to visitors, and I have the opportunity to glimpse into the wildly extravagant lives of the pre-revolution elite. The baroque Winter Palace and Hermitage Museum, main residence of Catherine the Great, is unrivalled in its grandeur, with endless gilded staircases and marble column-lined banquet halls. Here, the State Museum now houses one of the greatest collections in the world, with over three million artifacts and works of art; a collection not even the Romanovs could have amassed.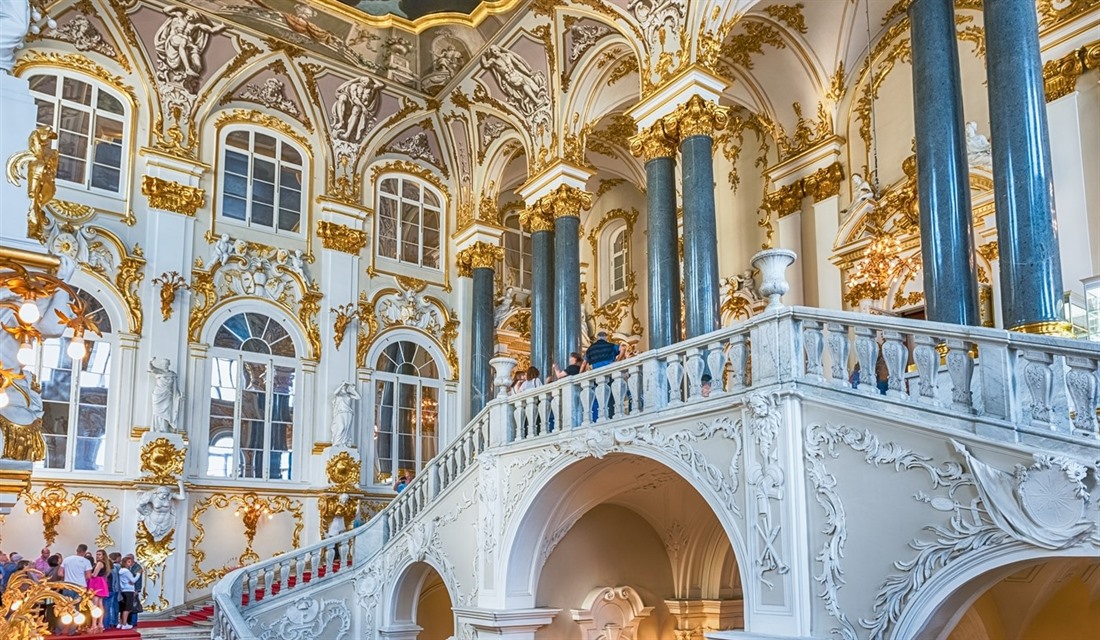 Catherine Palace, former home of Peter the Great, spans almost a kilometre and was once used merely as a summer residence by his daughter, Empress Elizabeth. Located in Tsarskoe Selo, an easy day trip from the city centre, the Rococo palace – recently used as a film set in the BBC's adaptation of War and Peace – was commissioned to rival Versailles. The lavish interior knows no bounds, with the entire ceiling of the Great Hall covered by a colossal fresco entitled The Triumph of Russia. The walls of the famous Amber Room, dismantled by Russian troops in 1941 and painstakingly restored in 2003, groan under the weight of over six tonnes of amber.
The palaces of St Petersburg suffered extensively during the revolution and again during WWII, and restoration projects continue to return them to their former glory. Once again the city stands on the reputation of its extravagant residences, once reserved for only the noblest of families, now to be enjoyed by all. A rather socialist approach to Russia's imperialist history.
Find more inspiration on our social media #MyRegentMoment