*Currently, trans-border railway journeys between Sweden and Norway (including the Arctic Circle line between Kiruna & Narvik) have been suspended due to Covid19 border restrictions. It is unclear when in 2022 these services will resume.
Discover the delights of Swedish Lapland and northern Norway on this seven-day holiday, brimming with opportunities to see the northern lights.
Start in Kiruna in Swedish Lapland and enjoy the charms of Camp Ripan, a lovely hotel whose spa was nominated among the best spas in the world in 2019, before boarding the Arctic Circle Train to Abisko National Park for a two night stay.
Continue the stunning train journey across the Norwegian border and into Narvik. This rail journey offers incredible views as it winds its way through the mountains and alongside the snowy fjord.
*With thanks to Christian Kruse for all train images © C.Kruse / arctic-photography.com
Tour Itinerary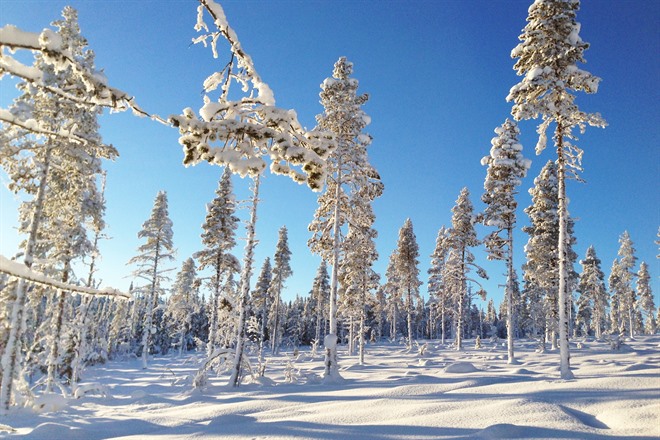 Fly from the UK to Kiruna in Swedish Lapland, and transfer to Camp Ripan to check in for a two-night stay. The remainder of the day is at leisure to explore the beautiful area or to book onto an optional excursion.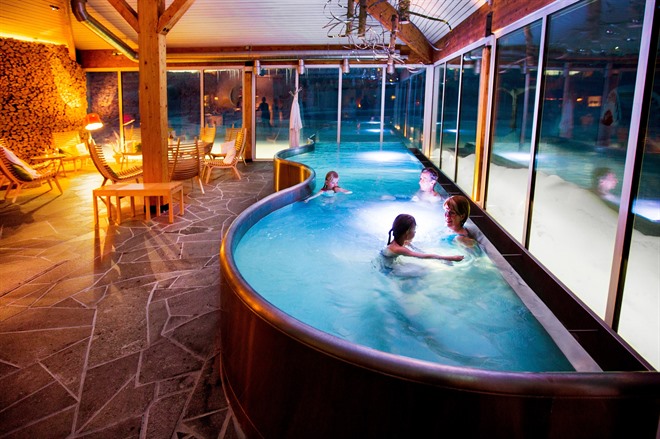 The morning and afternoon are free for you to book optional excursions. There are a lot of activities available in the area from snowmobiling to cross country skiing. Speak to your Regent Sweden specialist to learn more.
Tonight, indulge in a trip to the Aurora Spa for a traditional sauna ritual complete with a sauna bucket filled with treatments for you to apply at your own pace while you relax. Leisurely make your way through the different saunas and steam room, enjoy a foot bath, take a soak in the pool and (with luck) watch the northern lights from the outdoor Jacuzzi. (B)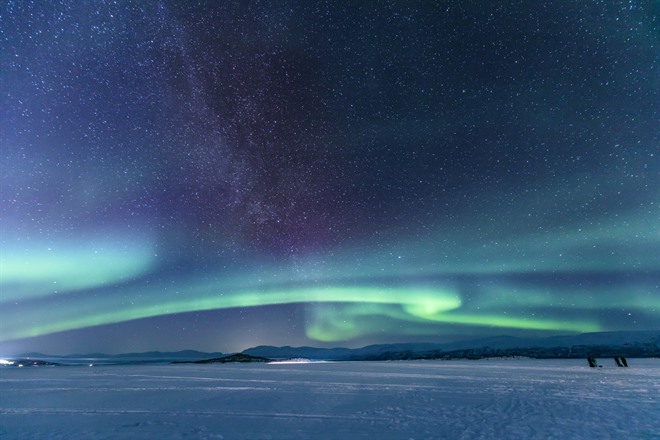 Transfer to Kiruna Station to board the Arctic Circle Train bound for Abisko National Park. This is one of Europe's oldest national parks and during mid-winter it's one of the world's top places for watching the northern lights. Enjoy the beautiful scenery aboard the train and keep an eye out for moose and reindeer.
In the evening, take the chairlift up the mountain for an exclusive, four-course meal at the atmospheric Aurora Sky Station. Join a guided walk after dinner to search for the northern lights, before returning down the mountain. (B,D)
Accommodation
STF Abisko Turiststation Hotel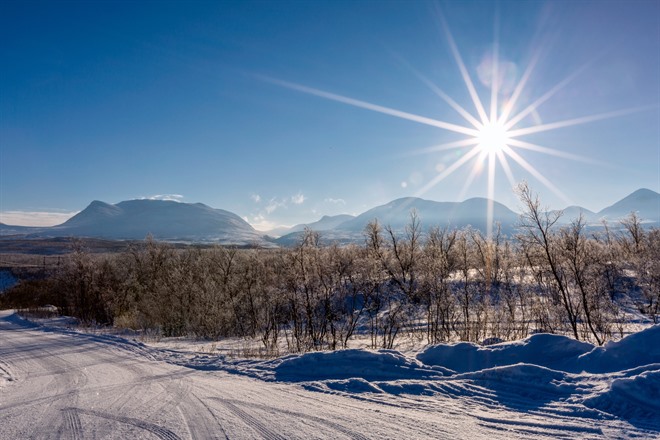 Today is free to explore the beautiful national park. Perhaps opt to take a walk along the well trodden path down to the frozen lake or head out on one of the many exciting winter activities in the area. Snowmobiling is very popular, as is ice climbing, snowshoeing and cross country skiing. Speak with your Regent Sweden specialist to find out more. (B)
Accommodation
STF Abisko Turiststation Hotel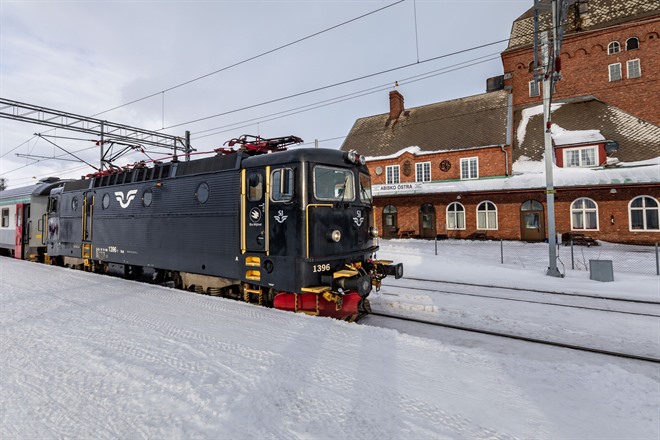 Re-board the Arctic Circle Train and continue the scenic journey, passing through the little ski village of the area and across the border to the Norwegian town of Narvik. This half of the journey is the most impressive and offers sweeping views through the mountains and along the stunning side of the fjord. Make your own way to your hotel and check in for your two-night stay. (B)
Accommodation
Scandic Narvik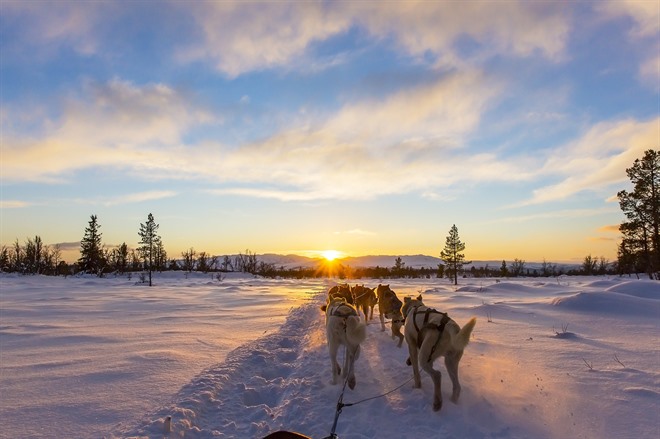 Head out on an exciting dog sled tour deep into the forest of Gratangen and, with a little luck, the magical aurora borealis will dance in the sky above. Then, warm up in a lavvo tent and sip ceremonial chaga tea (regarded by the Sami as sacred), learn about the relationship the Sami people share with nature and the northern lights and experience a traditional northern lights ceremony led by a Sami shaman. Afterwards, dinner will be a reindeer stew. (B,D)
Accommodation
Scandic Narvik
Take the Airport Bus to Harstad/Narvik Airport, located approximately an hour away in Evenes to catch your flight back to the UK. (B)
Image Gallery
Click on images to enlarge