For those wanting to discover the main highlights of Uzbekistan this tour travels from the bustling capital of Tashkent to Samarkand, where magnificent Registan Square lies at the heart of the ancient city, and onwards to the UNESCO listed sites of Bukhara and Khiva. This itinerary can also be extended to include visits to some lesser known areas such as Nukus, capital of the Karakalpakstan Republic and Moynaq to discover the graveyard of ships in the desert.
Tour Itinerary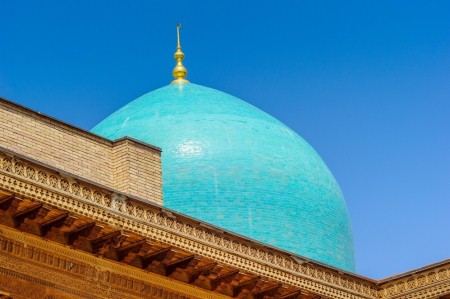 Fly to Tashkent.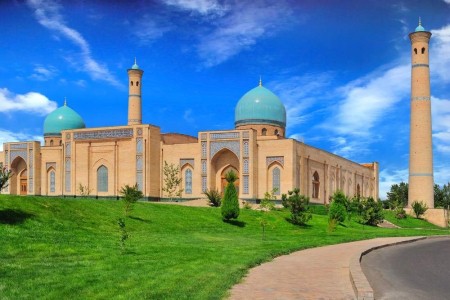 Arrive in Tashkent and transfer to the hotel for an early check in. Spend the morning at leisure before embarking upon an afternoon sightseeing tour of Tashkent - the most cosmopolitan city in Uzbekistan. Discover the Old City, Brak-Khan Madrassah, Yunus-Khan Mausoleum, Kaffal-al Shashi Mazar, Kukeldash Madrassah, Museum of Applied Art, Independence Square, Friendship People's Square and the National Theatre of Opera and Ballet.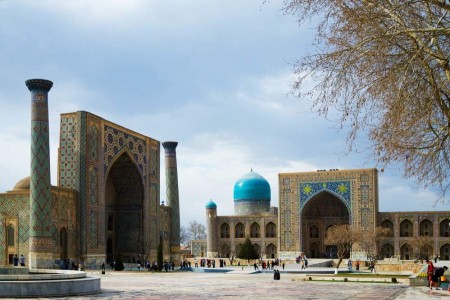 Take the morning high speed train to Samarkand, a city famous for its position on the Silk Road and the capital of the Timur Empire in the 14th century. Spend the rest of the day touring Samarkand with your guide visiting the Registan Complex, Mausoleum of Amir Timur and the ruined yet impressive Bibi Khanum Mosque (B).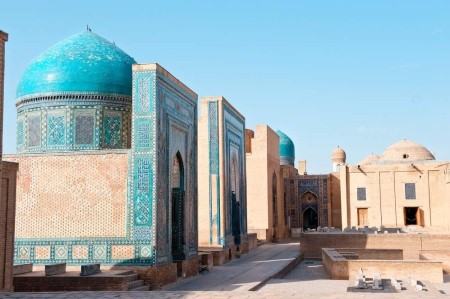 A second day sightseeing in the city will take you to the Shah I Zinda Necropolis, the observatory built by Ulug Beg in the 15th century and Afrosiab - the remains of the ancient city of Samarkand (B).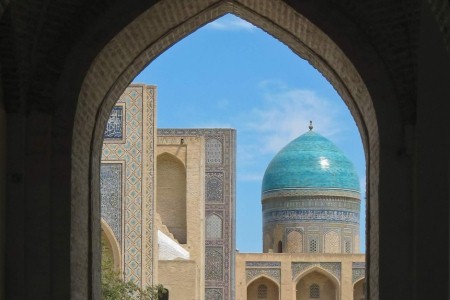 Transfer to the railway station and continue on to Bukhara. The region around Bukhara has been inhabited for at least five millennia and the historic centre of Bukhara, which contains numerous mosques and madrassahs, is also a UNESCO World Heritage Site. Ethnic Tajiks constitute the majority in Bukhara, but the city has historically had a wide mix of ethnicities. On arrival in Bukhara check in to the hotel for three nights and enjoy an afternoon at leisure to wander the old city. (B)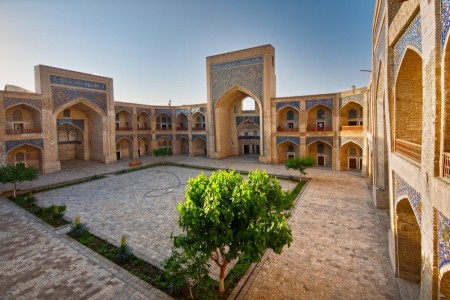 Spend the day exploring Bukhara with an English-speaking guide. This 2,000 year old Silk Road city is the most complete example of a medieval city in Central Asia. Must-see monuments include the famous tomb of Ismail Samani, a masterpiece of 10th-century Muslim architecture, and a large number of 17th-century madrassahs. (B)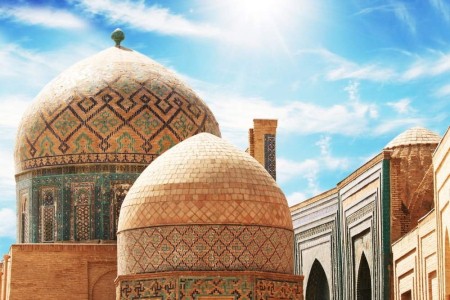 This morning visit Sitorai Mokhi Khosa, the Summer Palace of the Bukharan Emirs, Bolo Khauz Mosque and the Bakhoutdin Nakshbandy Complex and Mausoleum located outside the city. Spend the afternoon exploring Bukhara further or simply relax and enjoy a refreshing drink in a traditional tea house. (B)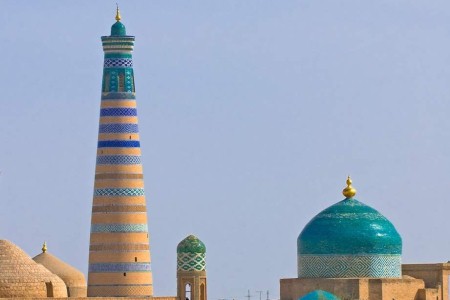 Depart Bukhara for the 8 hour drive to Khiva. Stop on the banks of the Amu Darya River en route which hugs the Uzbek-Turkmen border. On arrival in Khiva check in to the hotel for two nights. (Depending on the schedules it may be possible to take the train to Khiva) (B)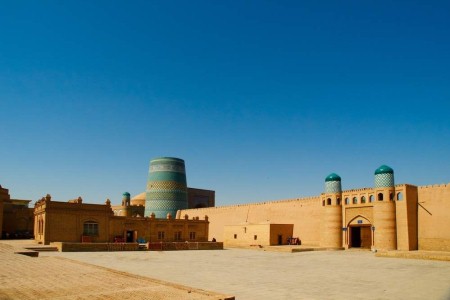 Khiva is one of old cities of ancient Khorezm, a masterpiece of eastern medieval architecture, located some 25 kilometres south of present-day Urgench. Spend the day exploring the small city of Khiva taking in sights including Ichan-Kala, Mohammed-Amin Khan Madrassah and Minaret, Kunya Ark, Pakhlavan Mahmud Complex, Islam Khodja Madrassah and Minaret, Jumma Mosque, Tash Hauli Allakuli-Khan Palace and the Bazaar. (B)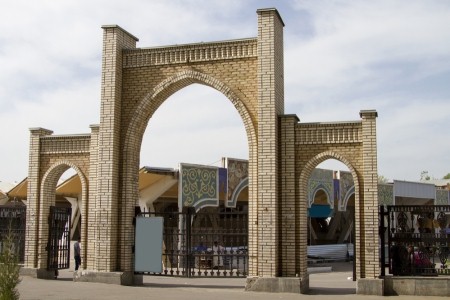 Transfer to Urgench airport and fly to Tashkent. On arrival transfer to the hotel for an overnight stay. Meet with the local guide and enjoy a sightseeing tour of this often overlooked capital. Spend the last evening in Uzbekistan at leisure. (B)
Transfer to the airport for the flight back to the UK. (B)
Image Gallery
Click on images to enlarge