Discover the main highlights of Uzbekistan on this 18 day in-depth tour and explore the lesser visited areas of the Ferghana region and Karakalpakstan, including Moynaq, the fishing town now lost in the desert over 100km from the Aral Sea.
Journey through oasis, river valley, desert and grasslands. Explore the city of Samarkand, shimmering under the hot Asian sun, with the gold and turquoise of its intricate tile work, travel across the desert to Bukhara, and explore long disused mosques and madrassas, which once again are beginning to buzz with worship and learning.
Tour Itinerary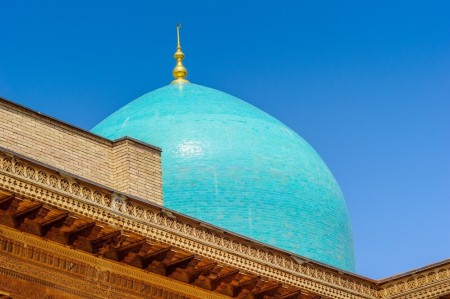 Fly to Uzbekistan.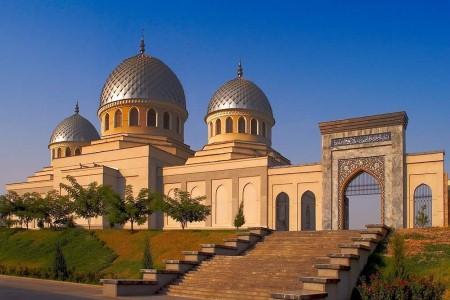 Arrive in Tashkent and transfer to the hotel. Enjoy an afternoon tour of the city taking in sights including the Old City, Brak-Khan Madrassah, Yunus-Khan Mausoleum, Kaffal-al Shashi Mazar, Kukeldash Madrassah, Museum of Applied Art, Independence Square, Friendship People's Square and the National Theatre of Opera and Ballet. At the end of the excursion return to the hotel and spend the evening at leisure.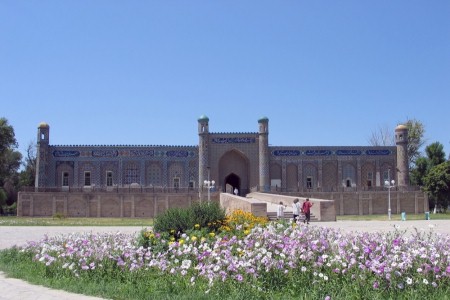 This morning depart Tashkent and head east to Kokand, a city which played an important role in The Great Game. Here Visit the Palace of Khudayar Khan, the Grave of Kings and the mausoleums built for the Omar Khan family. The night will be spent in Kokand. (B)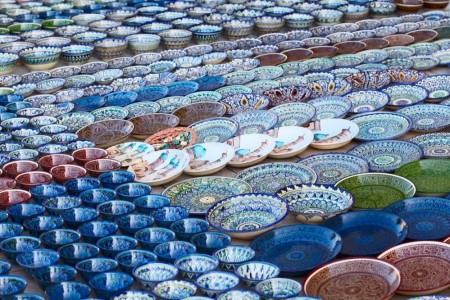 From Kokand head to Rishtan, famous in the region for its pottery. Visit the workshop of Rustam Usmanov before heading onto Margilan to visit the Edgorlik silk factory. Transfer to Fergana and check in to the hotel for an overnight stay. (B)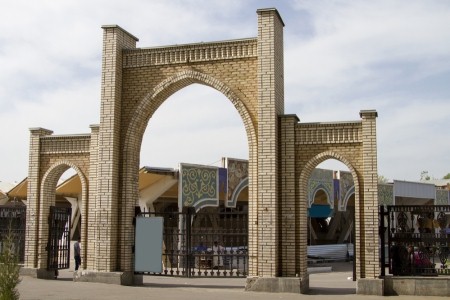 Discover Margilan Bazaar and Akhsikent before visiting Namangan and the mausoleum of Khodjiamin Kabri and the Mullo Kirghiz Madrassa. In the afternoon return to Tashkent. Upon arrival back in the capital check back in to the hotel for an overnight stay. (B)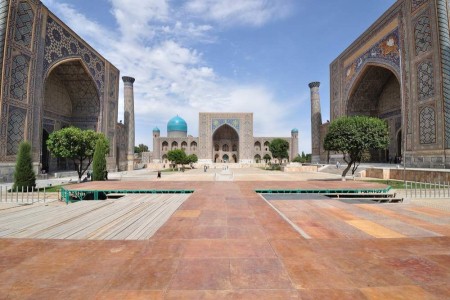 Depart the capital and head to Samarkand, a journey of around five hours. On arrival in Samarkand check in to the hotel for three nights. During the afternoon embark on a sightseeing tour of the city with an introductory city walk and a visit to the Registan Complex. (B)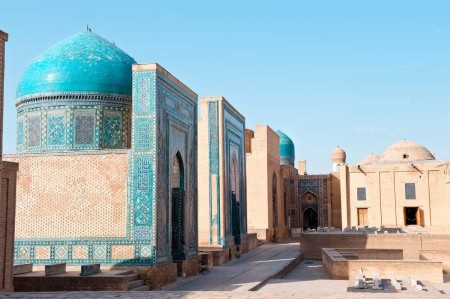 Continue exploring the sights of Samarkand. Discover Shah-I-Zinda Complex, Gur Emir, Bibi Khanym and the Ulugbek Observatory. The excursion will finish imid afternoon and enjoy the rest of the day at leisure. (B)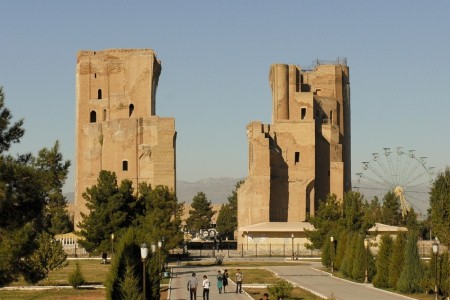 Spend the day at leisure in Samarkand. Alternatively a a day trip to Shakriysabz for an additional fee can be arranged. (B)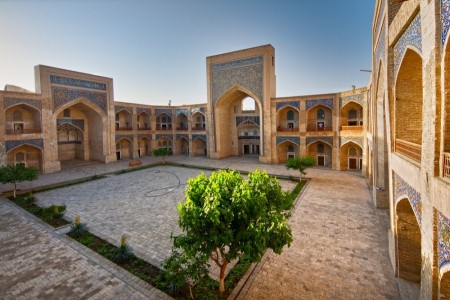 Depart Samarkand and drive west to Bukhara, a journey of around five hours. The region around Bukhara has been inhabited for at least five millennia and the historic centre of Bukhara, which contains numerous mosques and madrassas, is also a UNESCO World Heritage Site. Ethnic Tajiks constitute the majority in Bukhara, but the city has historically had a wide mix of ethnicities. On arrival in Bukhara check-in to the hotel for 3 nights. During the afternoon enjoy sightseeing in the city with visits to the Lyabi-Khauz, Nadira Divan-begi, Kukeldash Madrassah, the Poi-Kalyan Complex, the Kalyan Mosque and the Bukhara Miri-Arab. (B)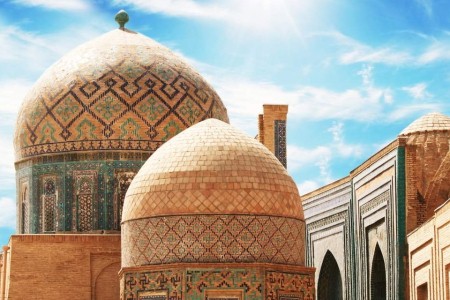 Continue sightseeing in Bukhara with visits to the Samanids Mausoleum, Ark Citadel, Chor-Minor and Sitorai-Mohi Khosa Palace. Enjoy the rest of the afternoon at leisure. (B)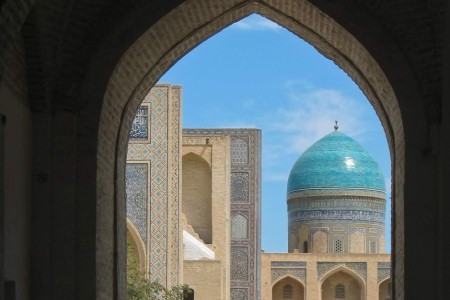 Spend the day at leisure exploring the sights in Bukhara. (B)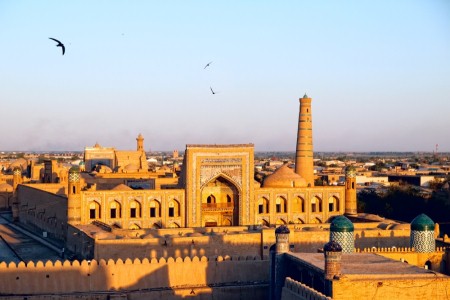 Today make the 8 hour drive to Khiva, stopping on the banks of the Amu Darya River en-route, near to the border with Turkmenistan. On arrival in Khiva check in to the hotel for a two nights. (B,L)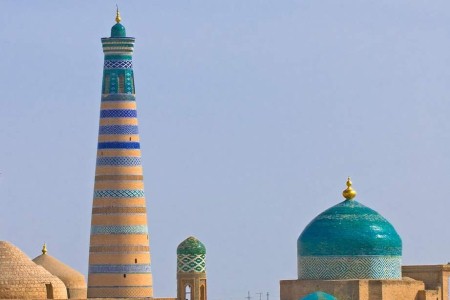 Spend the day touring the small city of Khiva. Visit Ichan-Kala, Mohammed-Amin Khan Madrassah and Minaret, Kunya Ark, Pakhlavan Mahmud Complex, Islam Khodja Madrassah and Minaret, Jumma Mosque, Tash Hauli Allakuli-Khan Palace and the Bazaar. (B)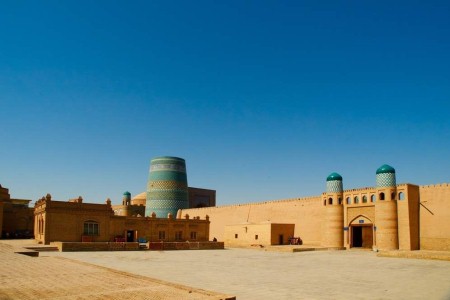 Travel west to the city of Nukus in Karakalpakstan. Upon arrival check in to the hotel for two nights. Visit the famous Savitsky Museum. (B)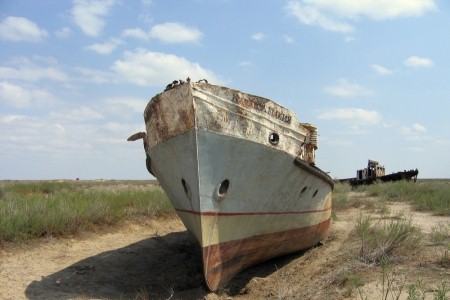 Head in a northerly direction to the town of Moynaq, a once thriving port town now stranded in the desert over 100km from the sea. Drive, approximately three hours each way across salt-scarred earth. Upon arrival in Moynaq visit the Ships Cemetery on the bone dry-sea bed of the Aral Sea. On the return journey to Nukus enjoy lunch en-route in a traditional roadside eatery. (B)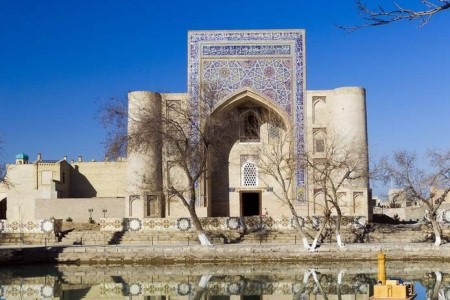 Transfer to the airport and fly to Tashkent. Transfer to the hotel and check in for two nights. (B)
Transfer to the airport for the flight back to the UK. (B)
Image Gallery
Click on images to enlarge