Discover four of the nine beautiful Azorean islands on our 11-day tailor-made tour, visiting São Miguel, Faial, Terceira and Pico.
This comprehensive itinerary is perfect for first-time visitors to the Azores as well as return visitors keen to see more than just the main island of São Miguel.
Tour the picturesque cities and towns on each island, travel out to remote countryside areas, see UNESCO World Heritage Sites, freshwater lakes cradled in ancient volcanic calderas, majestic waterfalls and truly magnificent scenery.
Tour Itinerary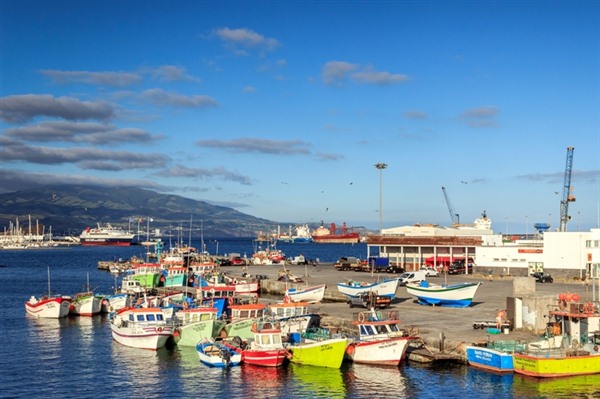 Begin your holiday in Ponta Delgada, capital of São Miguel Island. Transfer to your hotel and check in for your four-night stay. Tonight, why not head out for an evening walk along the waterfront before heading to the Old Town for a delicious dinner at one of the many restaurants in Ponta Delgada. For a great introduction to Azorean cuisine - try grilled limpets with Molho Afonso sauce or a dessert made from juicy São Miguel pineapples.
Accommodation
My Story Hotel Vila Nova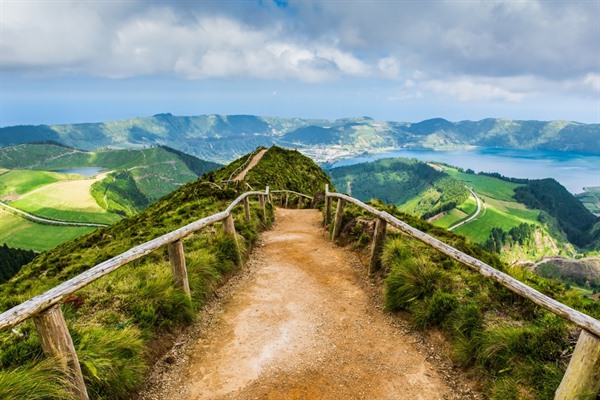 One of the main highlights of any trip to the Azores is to visit Sete Cidades and stand on the rim of the stunning volcanic crater lakes. Separated by a thin slice of land, one lake glows turquoise green while the other is a deep blue. On this half day trip travel along mountain roads to Vista do Rei Belvedere for one of the most magnificent panoramic spots in Azores. Afterwards, visit one of São Miguel's famous pineapple plantations for some tasty pineapple liqueur tasting. The afternoon is free at leisure. (B)
Accommodation
My Story Hotel Vila Nova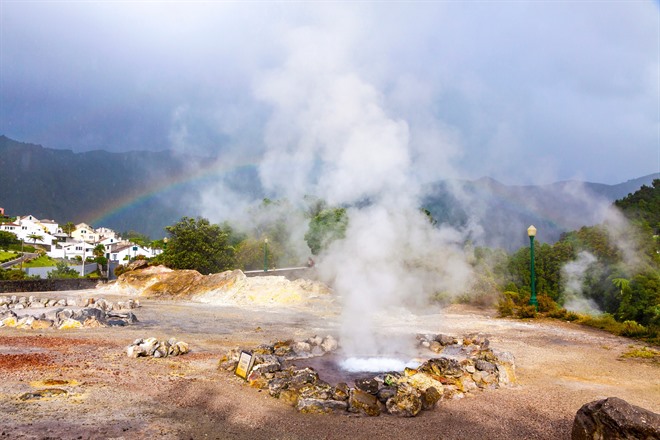 Enjoy a full day trip to Furnas, stopping at the village of Vila Franca do Campo. Continue to Furnas valley, driving past the lake to the area of geothermal activity, just north of the lake, where caldeiras bubble and smoke. Watch local people and restaurateurs dig up huge pots of cozido nas caldeiras, which you will try for lunch - mountains of thermally cooked meats and vegetables! Take a relaxing swim in the hot natural water pool at the botanical gardens before making a stop at a tea plantation on the return to Ponta Delgada. (B,L)
Accommodation
My Story Hotel Vila Nova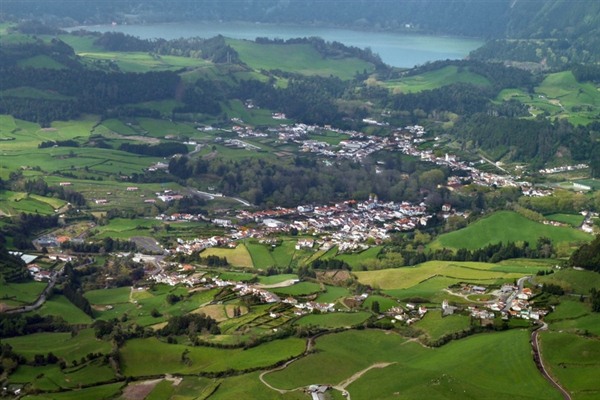 Enjoy a free day to explore the streets and harbour area of the Azores' capital, Ponta Delgada, at your leisure, or travel out to discover more of São Miguel's stunning countryside. São Miguel is known as the green island, Ilha Verde, thanks to its supremely fertile volcanic soil ensuring that valleys and pastures are carpeted in greenery year-round. Perhaps book a whale watching excursion by catamaran or exhilarating rib boat from the town's busy harbour. (B)
Accommodation
My Story Hotel Vila Nova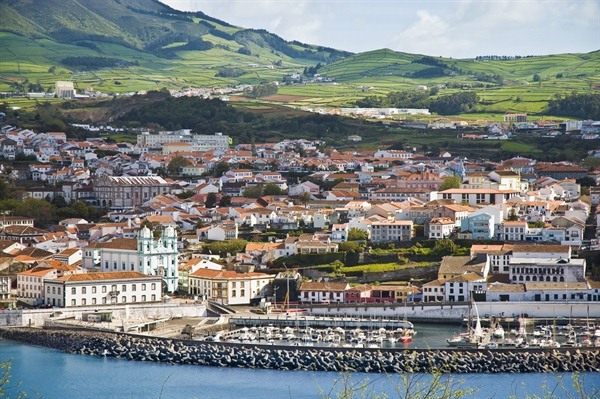 This morning, take a short flight to Terceira Island and transfer to Angra do Heroísmo where you will be staying for the next 2 nights. Terceira is part of the Central Group of Azores Islands, home to a patchworked countryside of walled-off fields and vineyards, lovely little villages and a rugged volcanic centre. Angra do Heroísmo has been a UNESCO World Heritage site since 1983. The afternoon is free for you to explore this pretty town at your leisure. (B)
Accommodation
Hotel Azoris Angra Garden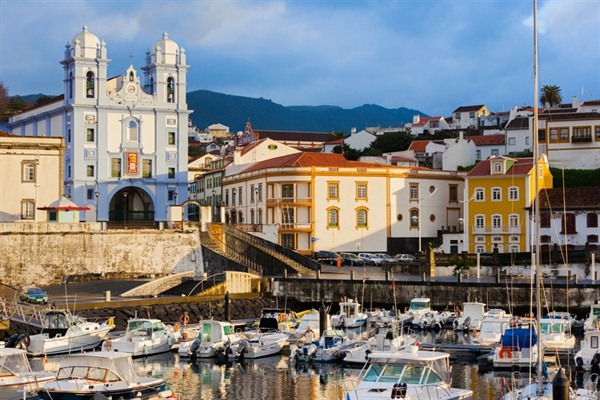 Enjoy a full-day tour around Terceira, visiting some of the hidden sites of the island. Follow coastal roads offering stunning panoramas, head inland to discover the volcanic heart of the island, see natural swimming pools, and visit the wine making village of Biscoitos. For lunch, head to a local restaurant and sample the delicious local dish, Alcatra - mouth-watering beef slow-cooked in a clay pot for 12 hours. One of the many highlights of today is a visit to the ancient Algar do Carvao lava vent - a 900 metre deep volcanic chimney that reaches deep into the earth, marking the path that lava once took to reach the earth's surface. (B,L)
Accommodation
Hotel Azoris Angra Garden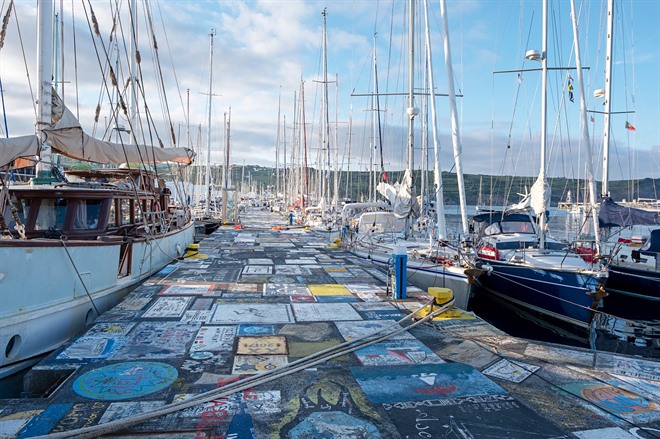 This morning, fly to Faial island and transfer to Hotel Azoris Faial Garden Resort in Horta for your four-night stay. Home to a huge abundance of blue hydrangeas, Faial is known locally as the blue island, and is truly spectacular during July and August when the flowers are in bloom. The centre of the island is dominated by a scenic volcano caldera. (B)
Accommodation
Hotel Azoris Faial Garden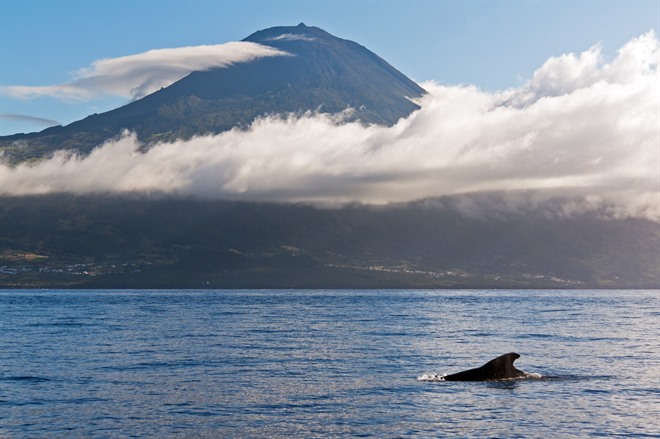 Take a short ferry ride across to the fourth island of the trip - Pico. Make sure to keep an eye on the water for the whales that famously live year-round in these warm waters. Learn about the role whaling and more recently whale watching has played in the life of the Azores with visits to the Whale Factory and to the Whalers Museum. After lunch, travel along the south coast with a short stop at Mistérios de São João before heading towards the Criação Velha where Pico's famous UNESCO world heritage vineyards are. Return to Madalena and take the ferry back to Faial. (B,L)
Accommodation
Hotel Azoris Faial Garden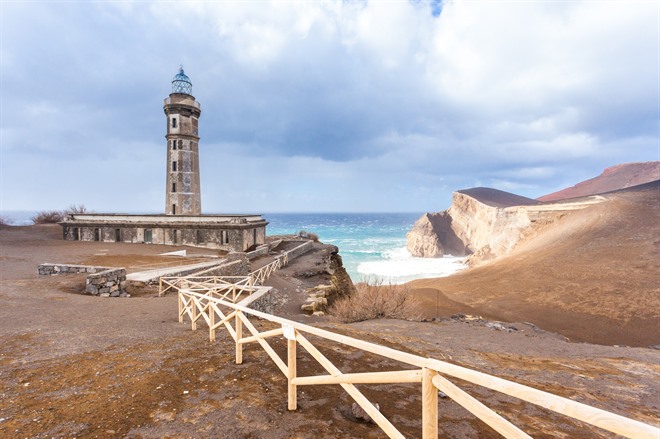 Take in the best of Faial with a tour of the Valley of Flamengos and Caldeira - the highest point of the island that offers sweeping views over the Atlantic. Continue north to Capelinhos to walk across the remains of the last volcanic eruption in the Azores and to visit the fascinating Capelinhos Volcano Interpretation Centre. Much of the land here was formed by the 1957 eruption and the ashen coloured dirt hides not only craters and volcanic cones but also the remains of a lighthouse which now houses the museum. (B,L)
Accommodation
Hotel Azoris Faial Garden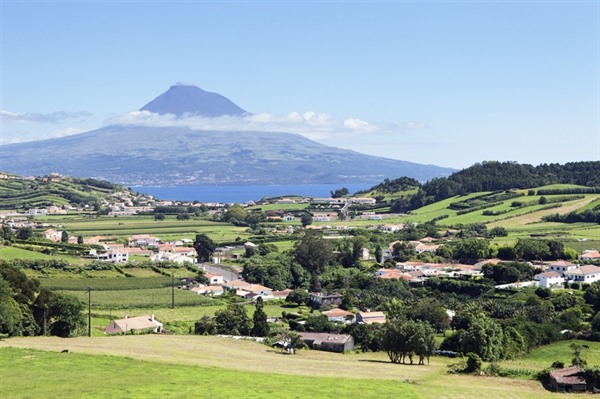 Enjoy a free day at leisure to relax or explore Faial. (B)
Accommodation
Hotel Azoris Faial Garden
After breakfast, transfer to the airport for your flight to the UK. (B)
Image Gallery
Click on images to enlarge