As if plucked from a stylish European alpine village, dropped onto a remote patch of rock in the Atlantic and blended seamlessly into the rugged Icelandic countryside, Hotel Ranga is a beautiful accompaniment to its stunning volcanic surroundings – and as one of only a few four-star accommodations outside of Reykjavik, rest assured its charm extends to its interior too.
The hotel's remote location is one of its biggest credits – set off to explore picturesque South Iceland and the multitude of geothermal natural phenomena that lie within driving distance while using the Ranga as a base.
Return after the day's activities for romantic evenings at the superb restaurant and relax in an open-air hot tub as you watch for the ethereal dancing ribbons of the northern lights. The pine panelled floors and walls are smart and inviting, warm fires and chandeliers banish the cooler weather outside and the staff are welcoming – you're even greeted in reception by a giant stuffed polar bear. The 51 rooms are decked out with comfortable modern furnishings and range in size and lavishness, so there's always something to suit individual tastes.
This fly-drive short break is based on spending 4 nights at Hotel Ranga but there are plenty of other alternative hotel options to meet every taste including:
Speak to one of our Iceland Specialists to choose your hotel.
Tour Itinerary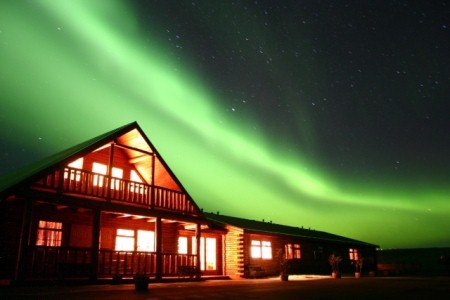 Arrive at Keflavik International Airport, collect your hire car and drive to Hotel Ranga. On arrival check in for four nights. Around a two hour drive from the airport, the remote log cabin-style retreat can be found just off Iceland's famous circular ring road, Route 1, between the towns of Hella and Hvolsvöllu. After a day travelling, why not relax in one of the hotel's natural outdoor hot tubs, where in the winter months the northern lights are often seen dancing overhead.
Accommodation
Hotel Ranga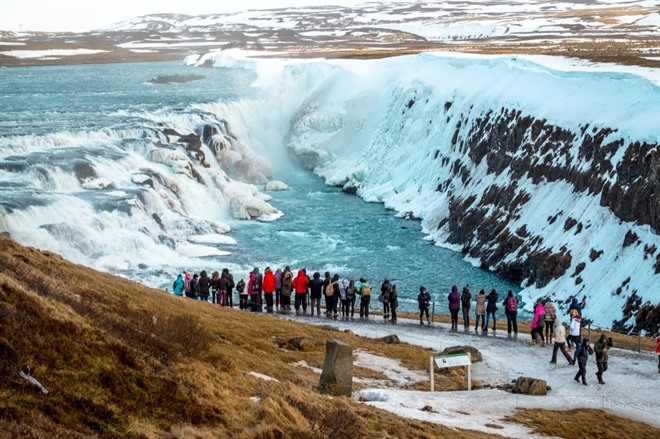 Perhaps head out to discover the incredible natural wonders of the Golden Circle including Gullfoss waterfall, Þingvellir National Park and the bubbling hot springs at Geysir. Active Mt Hekla and the glacial rivers of Þorsmork nature reserve are also within an hour's drive of the hotel. Located on the banks of the famous salmon river Eystri-Ranga, the hotel's acclaimed restaurant serves wonderful locally-caught fish and seasonal dishes inspired by modern Nordic cuisine. After dinner perhaps relax at the bar with a local Icelandic beer, or between September and mid April, head outside in search of the aurora borealis in the dark winter sky. The hotel has an observatory, with state of the art telescopes, and a resident astronomist to talk to you about the lights as well as the night sky in general. (B)
Accommodation
Hotel Ranga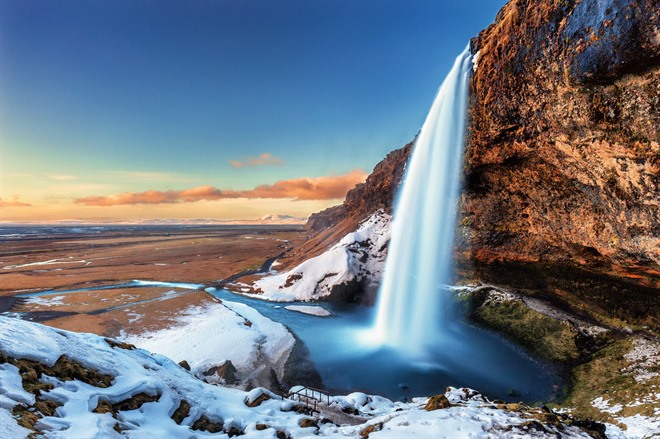 With the Ranga located within easy driving distance of the highlights of the south coast, perhaps consider driving to Iceland's southernmost village Vik, where the black sand beaches make for dramatic coastal views. En route, be sure to stop at Seljalandsfoss waterfall, where it's possible to walk behind the gushing torrent of water. In the evening, retreat back to your hotel or perhaps stay out and search once more for the northern lights. (B)
Accommodation
Hotel Ranga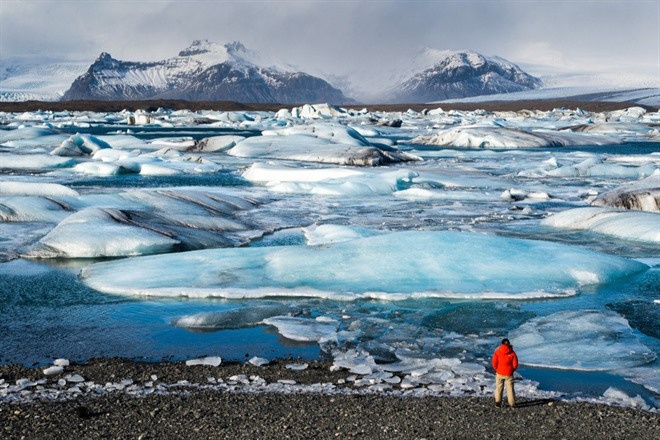 The morning is yours to explore the wonders of Skaftafell National Park. Here black sand dunes roll up towards volcanic peaks, creating vistas that can take your breath away. You may spot various species of birds, as this is a particular hotspot for them, along with elusive Arctic foxes if you're very lucky. After Skaftafell, move on to Jökulsárlón glacial lagoon. This stunning lagoon can be explored with a Zodiac boat tour, or by kayak or amphibian boat. If you prefer, simply take a stroll along one of the black-sand beaches, threading your way between the stranded icebergs. (B)
Accommodation
Hotel Ranga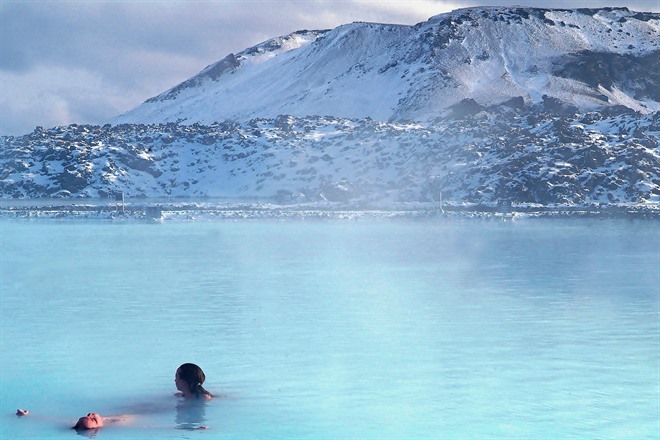 This morning, check out of your hotel and head for the Blue Lagoon*. Here you can plunge into the warm, healing waters of this incredible geothermal pool. Speak to a Regent specialist about upgrading your package to enjoy spa treatments, meals in the restaurant or even an in-water massage. Once you're fully relaxed, hop back in the car and drive on to Keflavík airport, where you will return your car and board your flight back to the UK. (B)

*Blue Lagoon entrance not included. Please ask a travel Specialist to book your Blue Lagoon excursion.
Image Gallery
Click on images to enlarge