In the far north of Finnish Lapland on the edge of Lake Inari, Nellim Wilderness Hotel is a remote retreat where snow-covered forests and frozen lakes provide the backdrop to unforgettable adventures. Learn how to drive your own husky-sled through the Lappish wilderness, snowshoe through glittering forest trails and search for the Northern Lights on a starlit snowmobile safari during this fully-inclusive short break.
All excursions on days 2-4 are included in this holiday, but the order in which you enjoy them may vary depending on timing and snow conditions in Finland.
Tour Itinerary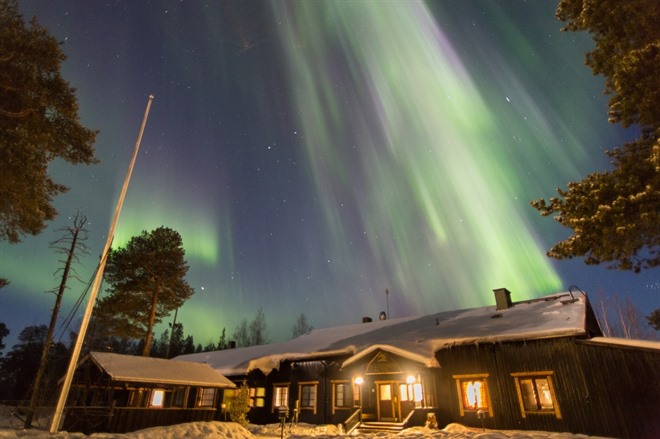 Fly to Ivalo Airport in Northern Lapland and transfer to Nellim Wilderness Hotel, located in the heart of the forest. Enjoy a Lappish buffet dinner in the cosy wood-cabin restaurant before checking in to a Wilderness Room. Ask a Regent Finland Specialist about upgrading to a private Log Cabin with it's own living space, kitchenette and sauna. (D)
Accommodation
Nellim Wilderness Hotel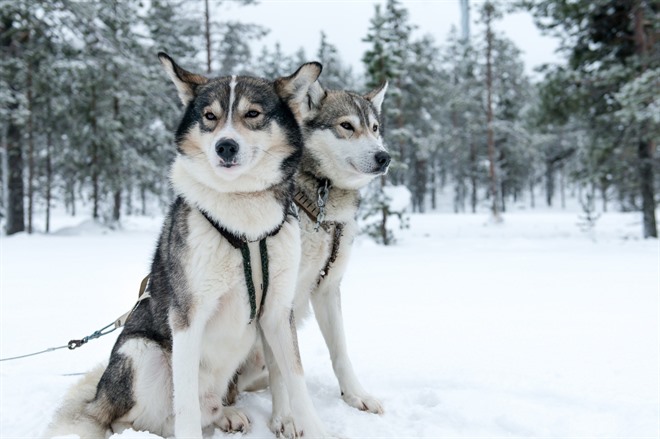 Husky safari: Embark on a once-in-a-lifetime husky safari. Meet the musher and learn how to drive a husky sledge around the beautiful frozen Lake Inari. Experience the snowy landscape from a unique perspective and feel at one with nature.
Snowshoeing adventure: A snowshoeing trek is another wonderful way to experience the beauty and calmness of Nordic forests, and learn a new skill! Discover untouched spots of beauty with a guide, follow animal footprints and breathe in the fresh air. After exploring, be rewarded with a delicious lunch served by an open fire in the silent forest. (B,L,D)
Accommodation
Nellim Wilderness Hotel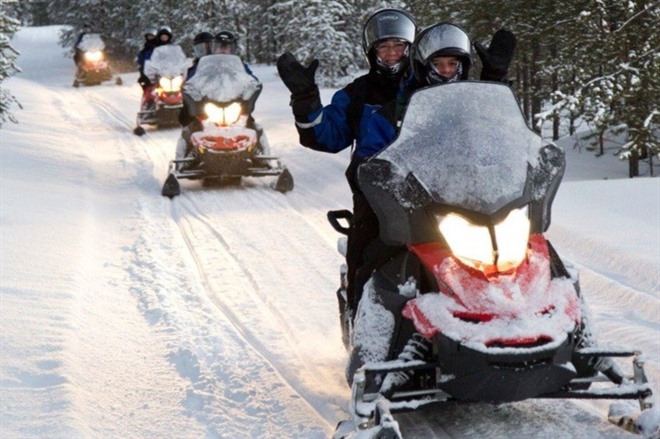 Reindeer day with snowmobile: Travel by snowmobile to the reindeer farm to meet an authentic reindeer herder and his herd. Learn some interesting facts about these semi-wild animals and life in the Arctic circle. There will be the possibility for a short reindeer sledge ride, as well as an ice-fishing experience. The excursion includes lunch (soup by the open fire).
Aurora snowmobiling: Night time snowmobiling is an exhilarating experience. Head out in search of a good location to try and spot the Aurora Borealis. If the northern lights appear, we'll stop, turn off the head torches and snowmobiles to admire nature's light show. There will be drinks to stay warm and comfortable during this wintry excursion.(B,L,D)
Accommodation
Nellim Wilderness Hotel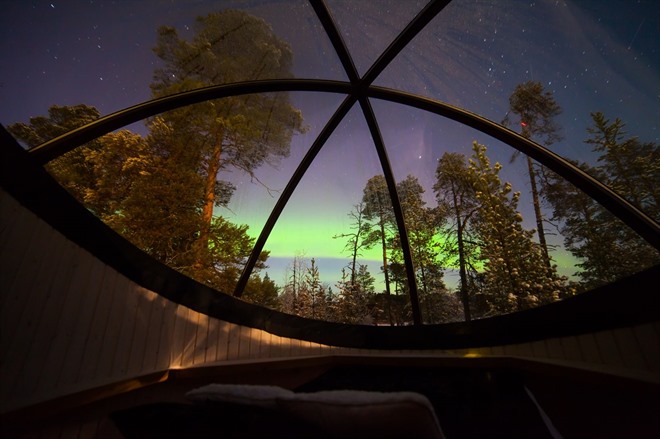 Aurora camp: Sit comfortably in a sledge pulled by the guide's snowmobile to reach the Aurora Camp on stunning Lake Inari. Observe the night sky for a possible glimpse of the Northern Lights, and stay warm around a blazing campfire sipping hot drinks. The atmosphere by the campfire is an experience in itself. Lake Inari is one of the best places to spot this unique light phenomenon as there is no light pollution. (B,L,D)
Accommodation
Nellim Wilderness Hotel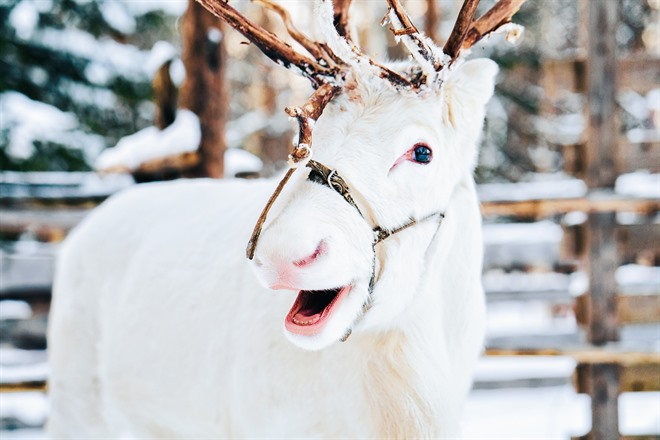 Transfer back to Ivalo Airport for the return flight to the UK. (B)
Image Gallery
Click on images to enlarge