Papua New Guinea offers an unparalleled variety of adventures for those seeking a truly unique travel experience. PNG's astounding portfolio of landscapes includes rugged mountains, paradise island-dotted coastlines and vast river deltas, each inhabited by fascinating tribal communities within which traditional cultures still thrive.
This 12-day tour journeys into the highlands to discover the mysterious lands and customs of the local Melpa people who still live a traditional lifestyle unchanged for centuries. No Papua New Guinea holiday is complete without experiencing the diverse native creatures that call the jungle environments home; cruise the wide, untamed Karawari River in East Sepik region in search of wildlife and, in the trees, set off in search of the sometimes elusive Birds of Paradise to watch their elaborate mating displays.
Tour Itinerary
Land Singapore. Transit and depart on the overnight flight to Port Moresby.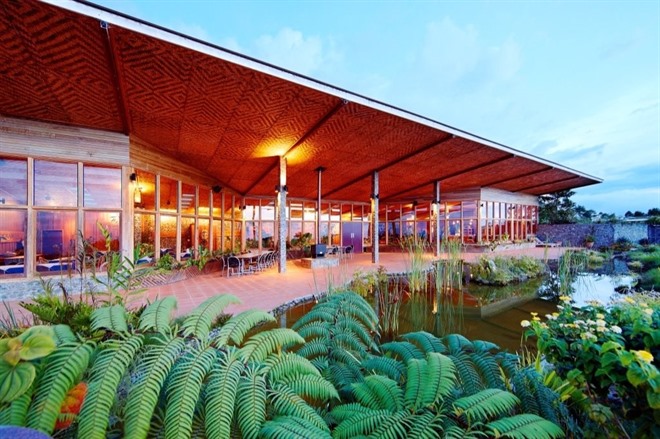 Land Port Moresby. Transit and take the final flight to Mt Hagen in Western Highlands Province. Land and drive to Rondon Ridge which sits at the edge of the Kubor Ridge and offers stunning views of the Wahgi Valley below. Enjoy the remainder of the day at leisure to relax after the flights. (D)
Accommodation
Rondon Ridge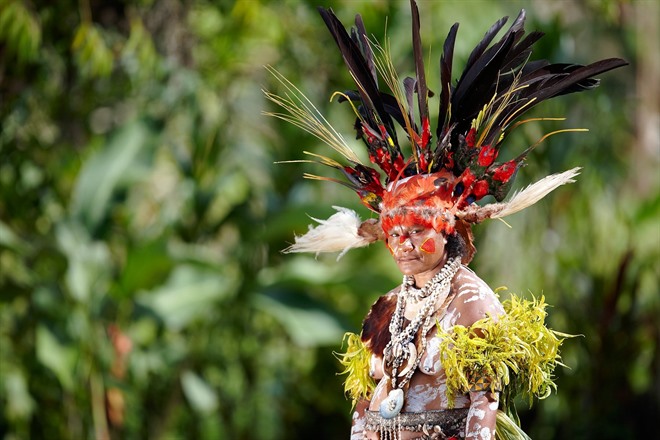 Today will be spent discovering the unique culture and traditions of the Melpa people. The villagers live near Mount Hagen town which is a city where stone meets steel and tradition and history is juxtaposed against modern ways. First contact with the Melpa people was made in the mid-1930's when the Leahy brothers were prospecting for gold. Spend the day exploring the region. (B,L,D)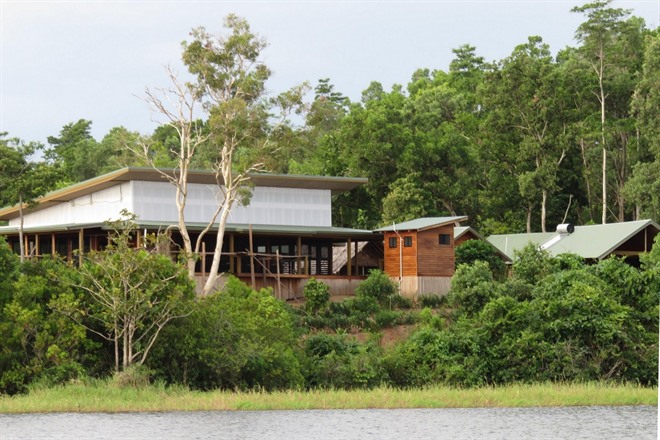 Today board a charter flight from Mt Hagen to Lake Murray which is located in Western Province. Land and transfer to Lake Murray Lodge which sits nestled amongst trees on an island spit beside the largest lake in Papua New Guinea. This afternoon head out on an excursion to explore the village communities and bird watching sites. (B,L,D)
Accommodation
Madang Resort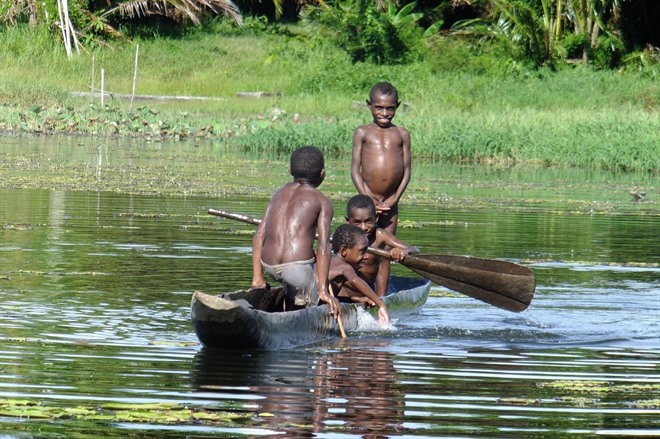 Spend today discovering the Western Province with excursions organised by the lodge. The area is home to a number of stilt house communities with the primary form of transport the traditional dugout canoe and fishing an important source of food for these communities. (B,L,D)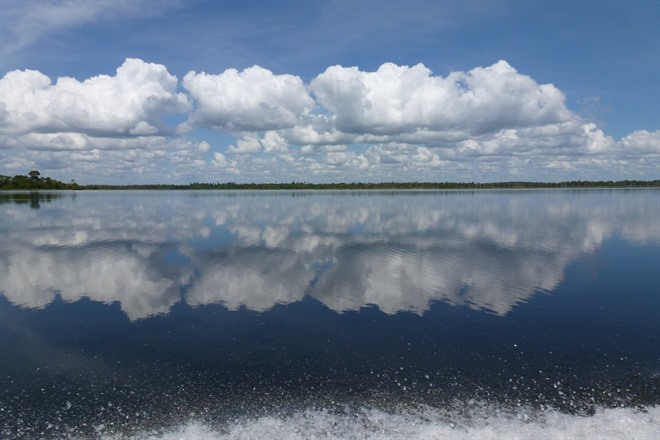 A further day in the region to explore on excursions arranged by the lodge. Western province is home to over 50% of New Guinea's bird population so there is a high chance of seeing pelicans, hornbills, parrots, eagles and of course several species of bird of paradise. (B,L,D)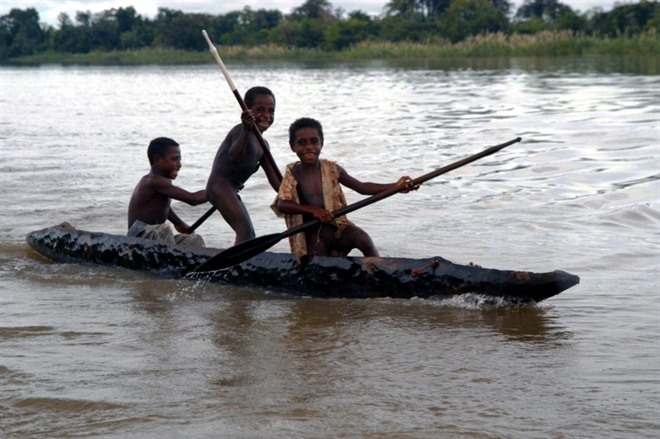 Take a charter flight to Karawari located in East Sepik Province. This flight passes over some of the most rugged and impressive landscapes in the world. Transfer from the airstrip to Karawari Lodge by boat. This is the only practical means of transport in this extremely isolated part of the world where life is largely lived on or beside the mighty Sepik River. After lunch enjoy an afternoon visit to Kundiman village for a sago making demonstration. (B,L,D)
Accommodation
Karawari Lodge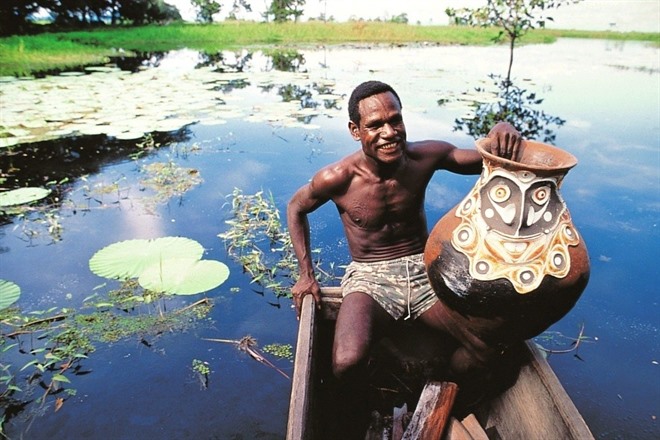 Enjoy a day travelling and exploring the jungle-fringed waterways of the Karawari River. Here see bountiful bird life along the rivers and nearby lakes alongside boatmen, standing upright, paddling slender dugout canoes adorned with sculpted silhouettes of crocodile masks. See examples of village life and their symbols including carved totems, drums and woodcarvings. These excursions will enhance your understanding of traditional village culture in the Sepik region. (B,L,D)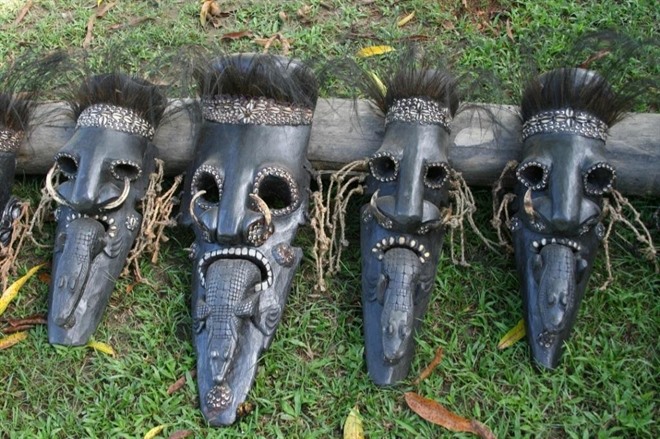 Fly by charter from Karawari to Mount Hagen. Arrive at the airport you will be met and transferred to Banz Kopi for lunch before your onward flight to Port Moresby. Arrive in Port Moresby where you will again meet our representative who will transfer you to Airways Hotel. (B,L)
Return to Port Moresby airport for the flight back to the UK, via Singapore. (B)
Image Gallery
Click on images to enlarge