For the next instalment of our 'head to head' series, we're casting our eyes to South East Asia and discovering the differences between a Borneo holiday and a Papua New Guinea trip.
Malaysian Borneo stretches out to cover the northern half of the world's third largest island, laying claim to a dramatic coastline and a vast expanse of ancient virgin rainforest. A vibrant cultural melting pot, Borneo is home to charismatic people with a unique blend of traditional native forest communities, Asian roots and European Colonial ties. Here, the irresistible lure of majestic, paradisiac beaches and exotic jungle heaving with indigenous wildlife – including endangered orangutans – entices visitors from all corners of the globe.
Papua New Guinea is riddled with adventure. Offering a heady mix of colourful encounters with traditional tribes, intrepid exploration in wildlife-rich jungles and world-class diving metres from pristine sandy beaches, this astounding collection of islands is as diverse as they come. Here, holidays blend introductions to both the local peoples and the biodiverse flora and fauna. The country's ancient cultures still thrive and age-old traditions are still practised – visitors can attend fire-dancing ceremonies and interact with the masked Mudmen of Goroka.
So whether you're keen to seek out native wildlife, meet local tribes or dive beneath the waves, we've picked our top experiences for each country below.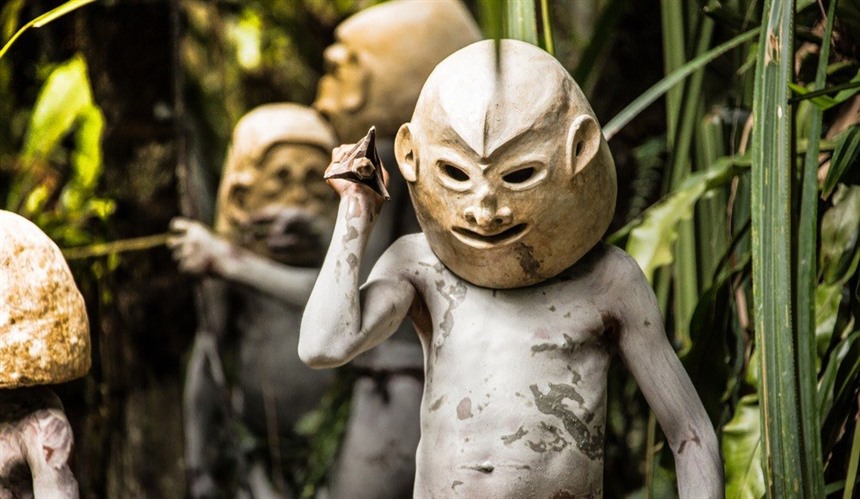 Iban Tribes (Borneo) Vs Asaro Mudmen (Papua New Guinea)
In Borneo's Batang Ai National Park, some of the native Iban communities reside in traditional wooden longhouses in the remote parts of Sarawak's jungles. Travel by longboat upriver to Nanga Sumpa on our Highlights of Borneo small group tour for your chance to spend evenings chatting with the local Iban people, share a BBQ lunch with them and try your hand at Iban-style fishing, using a jala or throw net.
Highlights of Borneo Small Group Tour:13 days from £3195 per person
No Papua New Guinea experience is complete without interacting with some of the vibrant traditional communities which still thrive in the jungles and remote regions. Head to the Eastern Highlands on our Tribes & Traditions tour to discover the life of a Highlander: enjoy village visits and colourful sing sings in Goroka district and watch a fascinating Asaro Mudmen performance before heading to Milne Bay Province to attend the colourful Kenu & Kundu Festival which celebrates the importance of traditional canoes in the lives of the locals.
Tribes & Traditions of Papua New Guinea 12 days from £5895 per person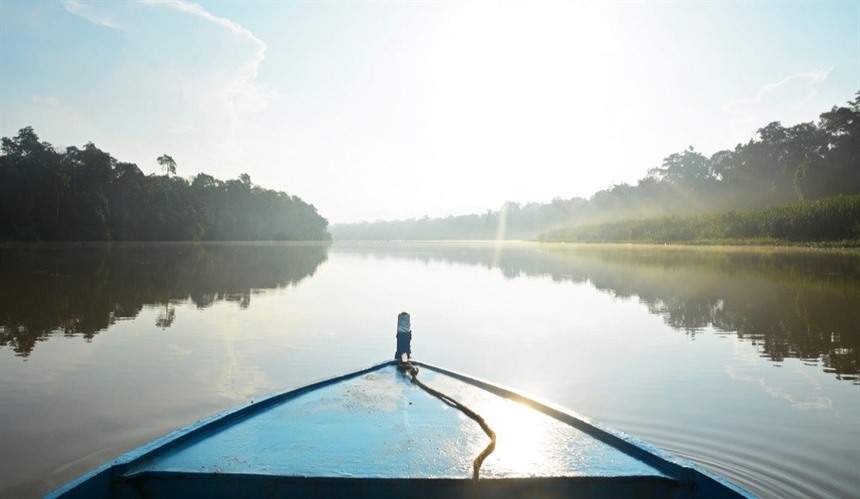 Kinabatangan River (Borneo) Vs Sepik River (Papua New Guinea)
From the headwaters to its vast river mouth, the Kinabatangan River passes through a diverse range of habitats in Borneo's Sabah region, including dipterocarp forest, seasonally flooded riparian forest, oxbow lakes and mangroves. The surrounding floodplain forest supports astoundingly diverse wildlife; including proboscis monkeys, orangutan, gibbons, elephants, tarsiers, slow loris, crocodiles and a variety birds. Spend a few days in a jungle lodge on the banks of the Kinabatangan, spotting wildlife from a small boat on the nearby waterways.
Borneo for Beginners: 13 days from £2845 per person
The Sepik is one of the most remote provinces in Papua New Guinea where, in the past, head-hunting was common. The immense waterway that is the Sepik River meanders through densely forested terrain, dotted with remote villages. Life is largely lived on the water, and local transport is often small dugout canoes used for fishing. Spend five days exploring the Sepik aboard the comfortable 12-berth river cruiser, the Kalibobo Spirit, experiencing the unique culture, seeing artefacts made by skilled locals craftsmen, and attending the Crocodile Festival which celebrates the crocodile's cultural significance here.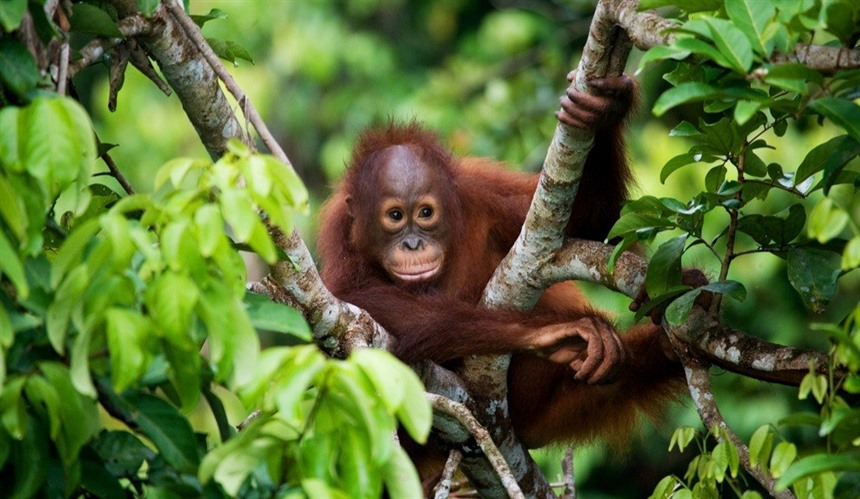 Orangutans (Borneo) Vs Diving Coral Reefs (Papua New Guinea)
Borneo holidays often centre around exploring the lush rainforests in search of South East Asia's iconic wildlife thanks, in part, to the fact that Borneo is one of only two places in the world where orangutans can still be spotted in the wild. The jungles of Danum Valley Conservation Area and Tabin Wildlife Reserve offer some of the best opportunities as local guides know the habits of resident wild orangutan families well. But Borneo is also a fantastic place to see long-nosed Old World proboscis monkeys, endangered green and olive ridley turtles which nest on the beaches of Sarawak, and rare sun bear sightings have been known at Tabin Wildlife Reserve.
Borneo Orangutan Experience: 6 days from £3195 per person
Papua New Guinea offers some of the best diving in the world with a range of experiences to choose from including flourishing coral reefs, muck diving and WWII wrecks ready to be explored by the more experienced diver. Board the comfortable Spirit of Niugini live-aboard dive boat and spend 3 nights cruising the azure seas to reach the small boutique resort of Tawali taking in pristine dive sites along the way. End the experience at Tufi, another world-renowned dive location offering a choice of diving options alongside fascinating cultural and land-based activities.
Dive Papua New Guinea: 11 days from £3650 per person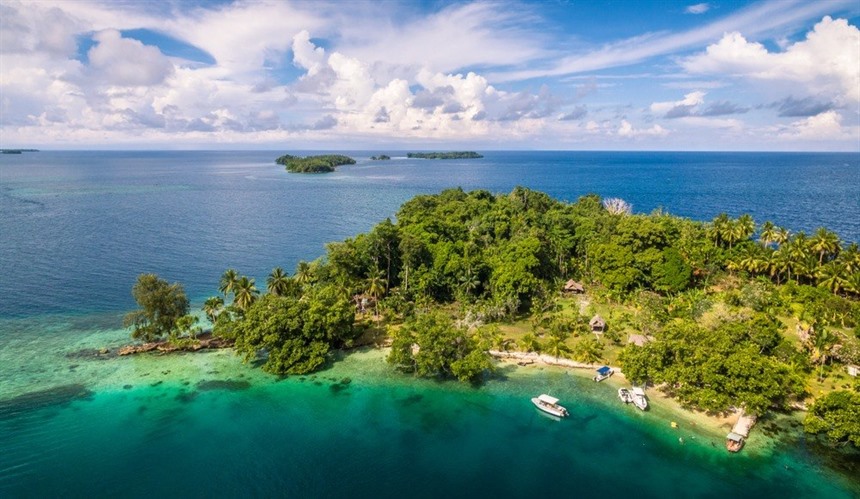 Danum Valley Conservation Area (Borneo) Vs Madang (Papua New Guinea)
The Danum Valley Conservation Area covers 43,800 hectares of protected lowland rainforest and is home to an astonishing variety of plants and wildlife, including more than 340 species of birds, 124 species of mammals, and 200 species of plants per hectare. Rare and endangered species such as the Sumatran rhino, banteng (a species of wild cattle), Borneo Pygmy elephant, clouded leopard, orangutan and proboscis monkey are found in the area. Forest trails, a canopy walk, observation towers and night safaris allow visitors to experience the rainforest and provide good opportunities for wildlife watching. Visit on our Borneo Orangutan holiday.
Borneo Orangutan Experience: 6 days from £3195 per person
The small coastal town of Madang has been referred to as 'the prettiest town in the South Pacific' and sits surrounded by rugged mountain ranges and colourful coastal reefs teeming with marine life. Here a small local market sells everything from shelled coconuts to delicious fresh fruits, while the Madang Museum details the fascinating history of the town and showcases local artefacts and tribal headdresses. The Coastwatchers Memorial Beacon sits on the edge of the town's coastal promenade walk and stands as a memorial to allied troops who died during WWII.
Find more inspiration on our social media #MyRegentMoment