Swedish Lapland is an incredible option for true wilderness and authentic Sámi cultural experiences, away from the crowds. This brand new twin centre break combines the sights and sounds of Luleå with the silence and stillness of Sápmi Nature Camp.
This is an unforgettable glamping experience.
Get off the grid and into a stunning arctic wonderland with a stay in your very own heated lavvu tent. Become fully immersed in Sámi culture and the Arctic way of life through daily life at the camp, a visit with a reindeer herding family and a guided tour with the chance to see Moose and wild birds
Warm up with a traditional sauna and don't forget to keep one eye on the sky for Lady Aurora - the camp is far from any electricity and light pollution providing excellent conditions for the northern lights to shine bright!
Tour Itinerary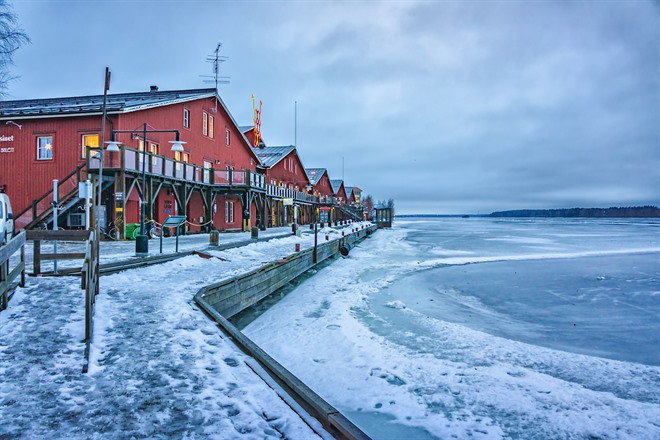 Fly to Luleå, the main hub of Swedish Lapland. Make your own way to your hotel and check in for a one night stay. The remainder of the day is free to explore.
Accommodation
Clarion Hotel Sense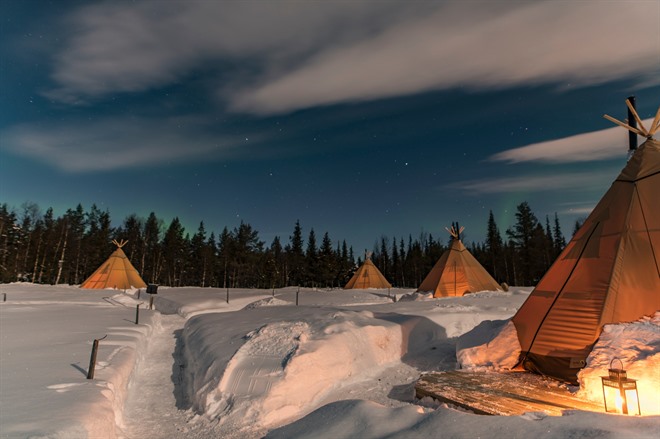 Enjoy a scenic train journey from Luleå to Gällivare. Upon arrival, transfer to Sápmi Nature Camp for an unique two-night glamping experience in a lavvu tent. Stay cosy with a warm wood burner and comfortable bed layered with a sleeping bag, liner and duvet. In the evening indulge in a private sauna experience in the camp's traditional, wood fired sauna set against the shores of the Lule River. (B,D)
Accommodation
Sapmi Nature Camp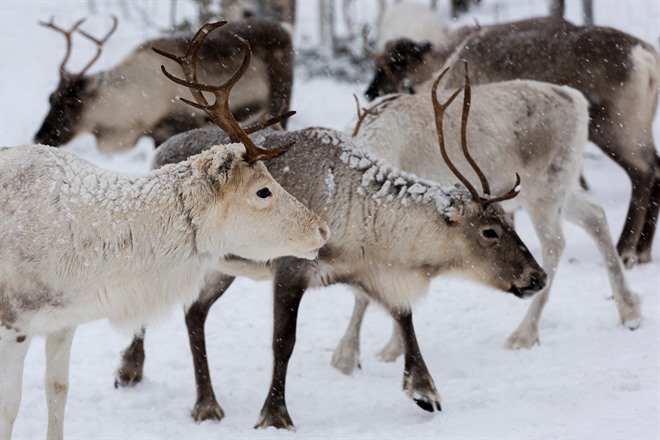 Enjoy an authentic Sámi experience and gain true insight to Sámi life with a unique visit to a reindeer herder's family in Laponia. Take part in the daily activities of the herders, including feeding and taking care of the reindeer while the Sámi guide shares his knowledge and stories from daily life as a reindeer herder. Enjoy a guided tour in the Laponia World Heritage with a good chance to see Moose and wild birds.(B,L,D)
Accommodation
Sapmi Nature Camp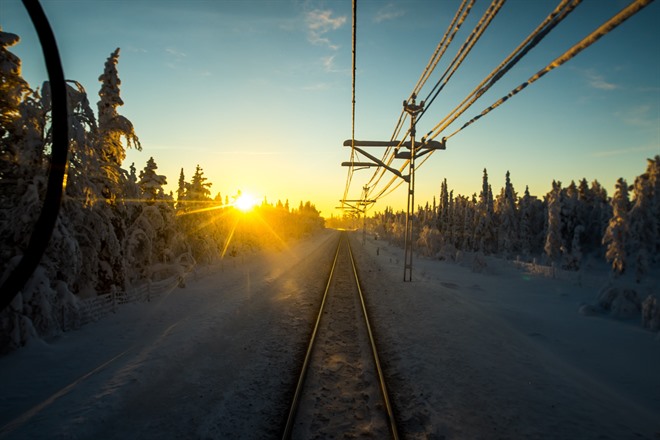 After breakfast, transfer to Gällivare station to catch the train back to Luleå. Check in for a one-night stay and the remainder of the day is at leisure to explore. Consider taking a trip to the UNESCO World Heritage site of Gammelstad for a stroll amidst the historic church village. (B)
Accommodation
Clarion Hotel Sense
The day is free until it is time for you to make your way to the airport to catch the flight home to the UK. (B)
Image Gallery
Click on images to enlarge