Christina Gibbons has just returned from leading a group tour to Russia's Soviet Hero cities. Here she writes about some of the highlights.

Russian hotels have taken note of Regent clients' requests. Every hotel had a kettle in the room if not always coffee or a socket, which didn't necessitate rearranging the furniture to find.

This was not the only thing which struck me on my recent visit to some of the Soviet Hero Cities. Russian railways now have some up-to-the minute trains with proper toilets, announcements in perfect BBC English and rolling visible signs in the carriages. Even easy access for wheelchairs in Moscow and disabled toilets on board. However, nobody had thought through how someone with a physical disability would be able to descend the vertical steps at any station outside the capital!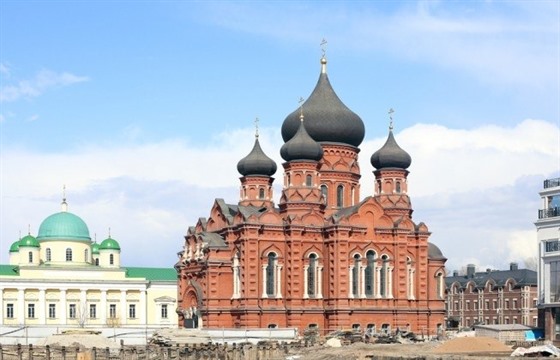 If sanctions mean less crowds at popular sites; service with a warm smile; genuine hospitality; Putin t-shirts and mugs with the great leader in a variety of macho stances, then bring them on. Just don't mention Ukraine.

The modern city of Murmansk has a very short summer [only 22 days of sunshine per annum. We were lucky enough to experience a half day of sun], but worth a visit as young and old still honour the role of the brave sailors who took part in the WWII arctic convoys, knowing their chances of survival were very slim.

Not only is Tula famous for the role it played in fending off the German Army from Moscow, but long before the 'Great Patriotic War' the city was renowned for its arms factory; claim to be home of the samovar and the centre of Russian gingerbread making.

Read more about our unique Russia Holidays.
Find more inspiration on our social media #MyRegentMoment