This brand new fly-drive takes in the incredible islands of São Miguel, Terceira, Pico and Faial. Two weeks is the perfect amount of time to become fully immersed in the culture, taste, sights and sounds of each of these unique islands at a relaxing and leisurely pace.
Hiring a car is an excellent way to experience the Azores. There are countless sights and breathtaking landscapes waiting around every bend in the road, so pull over and enjoy the freedom to stop and take it all in whenever the need strikes.
Explore extinct volcanic craters, bathe in natural hot water pools, and indulge in Azorean food and wine on this independent adventure. We've taken care of all the leg work, from comfortable accommodation to inter-island transportation, so all you need to think about is how to spend your days. The options are endless and the choice is all yours.
Tour Itinerary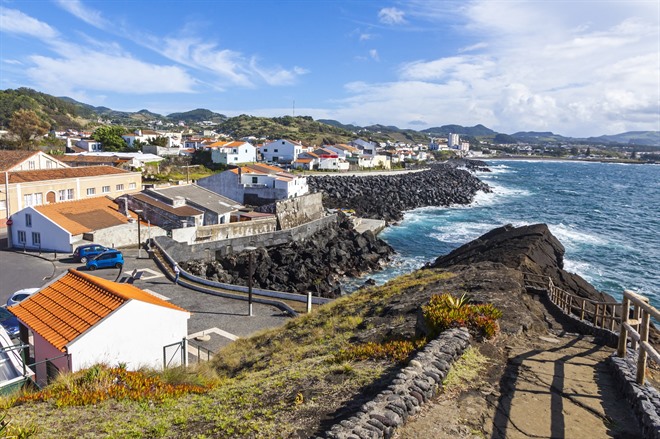 Fly from the UK to Ponta Delgada, the capital of São Miguel Island. Upon arrival, pick up the hire-car and check into São Miguel Park Hotel for a three nigth stay. Spend the rest of the day at leisure.
Accommodation
Sao Miguel Park Hotel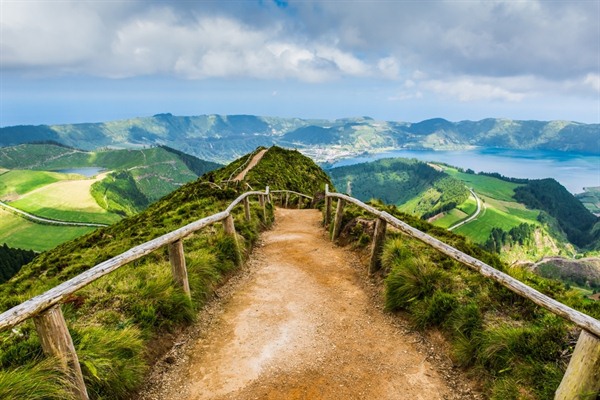 Drive to the Sete Cidades Massif to see the iconic emerald green and aquamarine lakes that are inside the extinct volcano crate. Visit Ferraria in the south west of the island with its thermal springs and continue to Gruta do Carvão, the longest lava tunnel in Sao Miguel. The cave's age is between 5000 and 12,000 years old and is classified as a Regional Natural Monument. (B)
Accommodation
Sao Miguel Park Hotel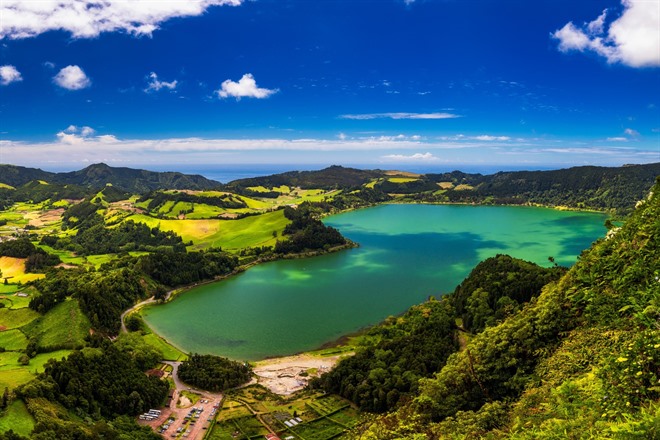 Drive to the village of Lagoa and visit the OVGA (Volcanology Centre) to learn about the Azores' volcanic history, before visiting Furnas, a town rich in thermal activity. See the two ancient calderas here as well as the stunning Lagoa das Furnas Lake, impressive fumerols and hot springs. A trip to the top of Lagoa do Fogo mountain for an amazing view as well a swim at the natural tepid water swimming pool, Caldeira Velha make excellent stops on the return to Pontal Delgada. (B)
Accommodation
Sao Miguel Park Hotel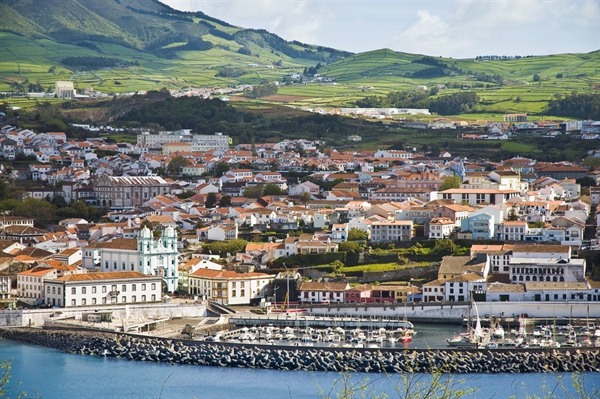 Today, take a short flight to Terceira for a three night stay. Visit Angra do Heroismo, a UNESCO World Heritage Site and a beautiful town with a wealth of former palaces and noble houses. Stroll through its cobbled streets and enjoy the view of Monte Brasil across the harbour. Perhaps then drive to Monte Brasil and marvel at the extinct volcano that emerged naturally from the sea and joined the city of Angra do Heroísmo. (B)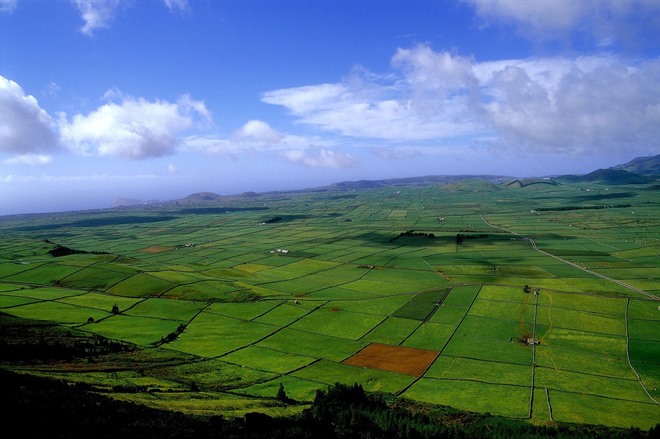 The landscape on Terceira is parcelled up in to tiny pastures enclosed with volcanic dry stone walls. Today, drive to Serra do Cume to take in this iconic landscape, locally known as the 'Patchwork Quilt'. Visit the Algar do Carvão, an ancient lava tube located in the centre of the island filled with majestic stalactites and stalagmites and a pool of crystal clear water. Then, visit the Natal Cave, an extensive geological formation of tunnels, ramifications and stalactites. (B)
Accommodation
Hotel Praia Marina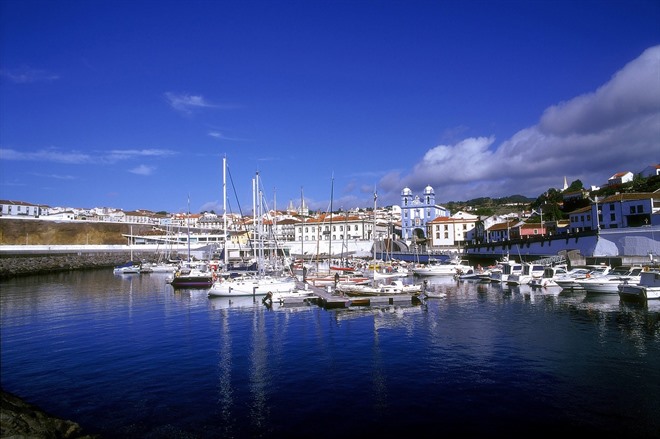 Enjoy a day of leisure today. Consider adding a whale watching excursion to your holiday or spend some time in Biscoitos, a charming town with some beautiful natural swimming pools amidst black volcanic rocks. Alteratively, simply relax in Angra. (B)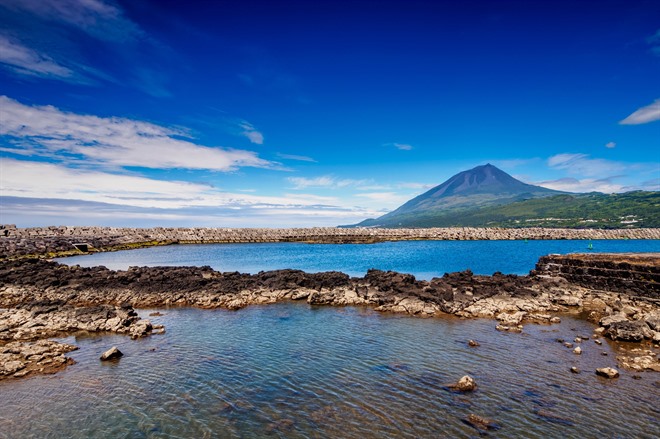 After breakfast, drive to the airport for the short flight to Pico. On arrival, collect the new hire car and drive to Hotel Caravelas for a three night stay. (B)
Accommodation
Hotel Caravelas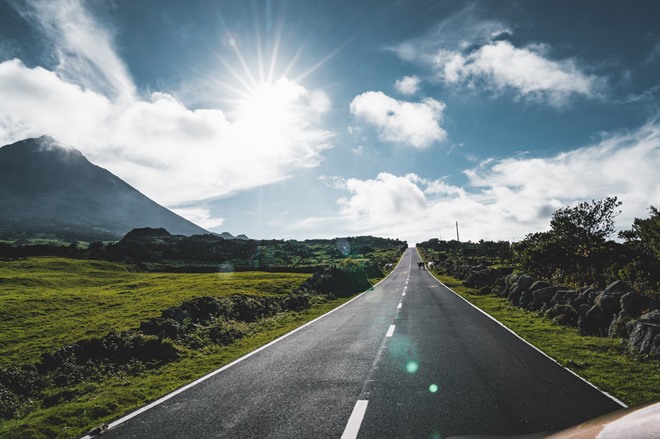 Pico Island is geologically the youngest island and its active volcano, with steep slopes and 2351m high, is the highest mountain in Portugal. Visit Gruta das Torres in Criação Velha and marvel at the 5 kilometre long cave with its enormous stalactites, lava stalagmites and lava balls. Leave some time for the Whaling Museum, located in a former whale processing works. Whaling was another source of income on Pico until 1987. (B)
Accommodation
Hotel Caravelas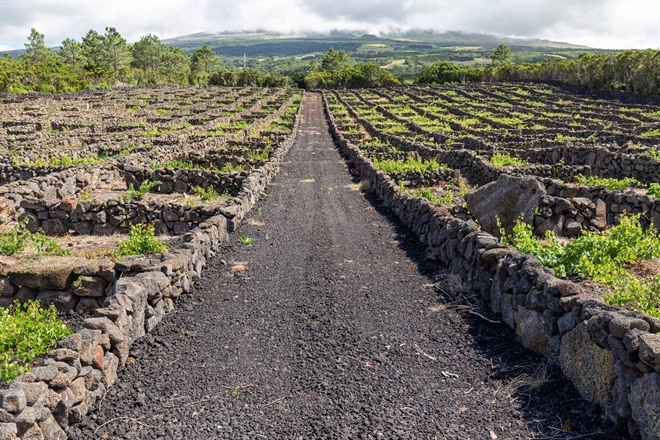 Today, take a drive through Santa Luzia for an impressive view which showcases the linear walls called currais, which were hand built with volcanic stone to protect the vineyards from the salty winds. These walls have led UNESCO to classify the area as World Heritage. Brought in by a monk in the 16th century, wine production has remained the chief source of income on Pico. Consider a stop at Adega da Buraca where you can do a wine tasting. Here, the struggle of man against the elements is vividly displayed at the wine museum. (B)
Accommodation
Hotel Caravelas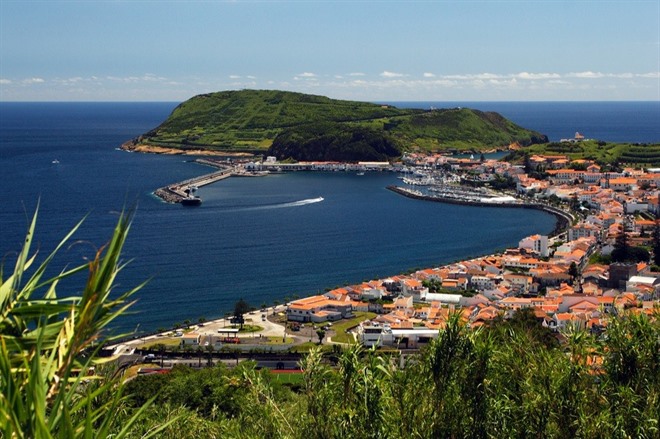 Board the morning ferry to Faial Island for a three night stay. Consider a visit the Cabeço Gordo Cauldron, which marks the highest point of the island and offers awe inspiring views of Faial and the ocean. (B)
Accommodation
Hotel Do Canal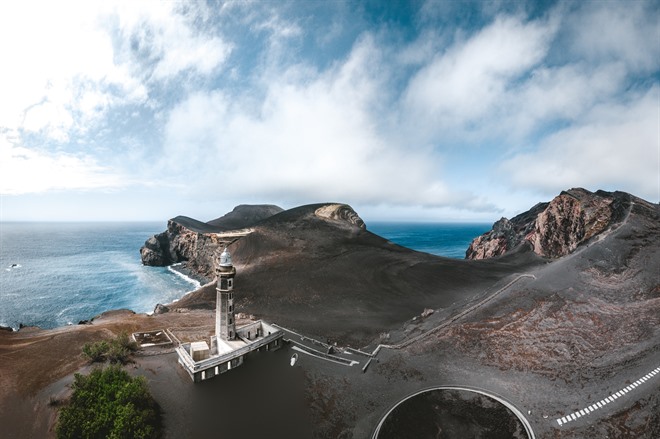 Drive to Capelinhos, which, in 1957, was the last volcano to erupt in the Azores. Visit the Capelinhos Lighthouse which offers excellent panoramic views of the volcano extension and its rare beauty. It was here that the eruption started and the scenery provides a stark reminder of how the earth is constantly evolving. Today, the former living quarters of the lighthouse have been turned into the Interpretation Centre which provides detail about the eruption and the history of volcanic activity on Faial. (B)
Accommodation
Hotel Do Canal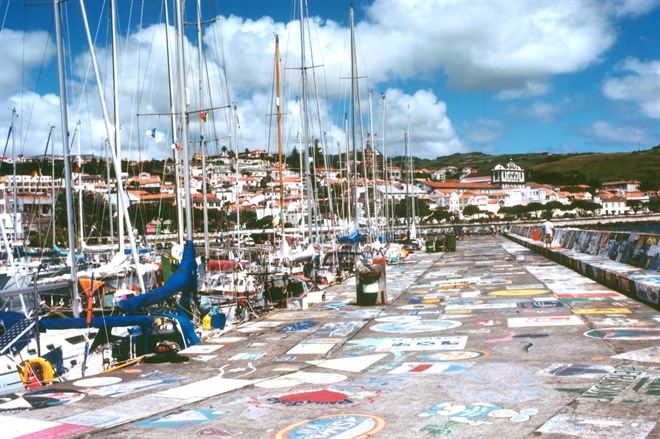 Why not spend some time sipping a drink in Peter's Café Sport on the harbour today. This is a favourite haunt of tourists and sailors alike. Faial's safe harbour offers sanctuary to yachts from the Atlantic waves and is a very popular stop off point for yachts crossing the Atlantic. Leisure and business have thrived on this constant stream of global visitors and legends have grown up such as the mural paintings around the harbour to ensure safe onward passage. (B)
Accommodation
Hotel Do Canal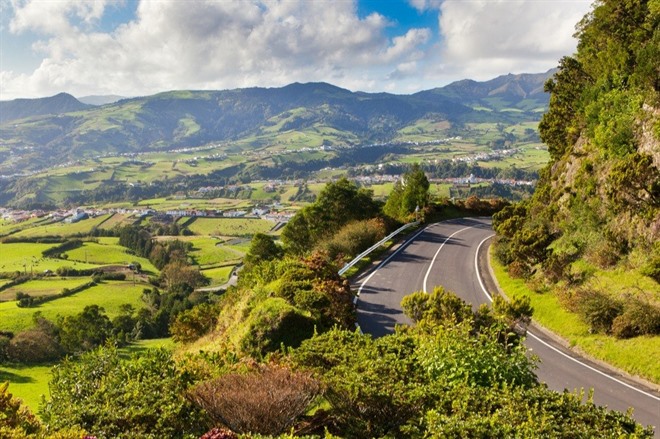 Take a short flight back to São Miguel Island. Upon arrival, pick up the final hire-car of the trip and check into the hotel. The remainder of the day is at leisure. (B)
Accommodation
Sao Miguel Park Hotel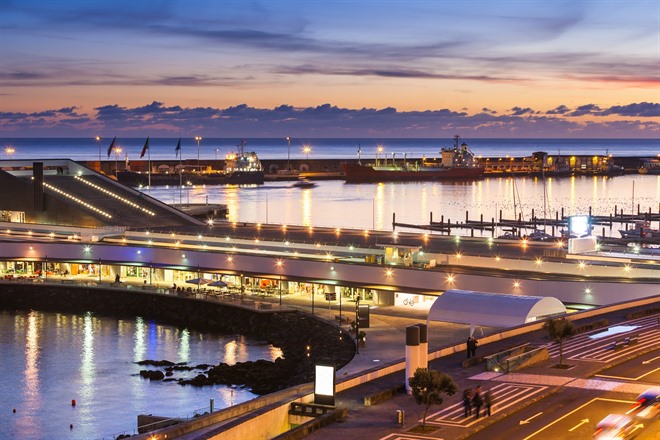 Today, why not explore the historic town centre of Ponta Delgada – home to some of the prettiest architecture in the Azores. Wander through roads of stark white buildings framed with black volcanic stone and visit the three arched city gates. Alteratively, consider joining a whale watching excursion to search for sperm whales and dolphins. Speak to your Regent Azores specialist about adding an optional activity to your holiday. (B)
Accommodation
Sao Miguel Park Hotel
It's time to bid farewell to the specatcular Azores. After breakfast, drop the hire car off at the airport and then checck in for the flight back to the UK. (B)
Image Gallery
Click on images to enlarge