We discover that Portugal's far-flung archipelago is the perfect place for an island-hopping fly-drive holiday.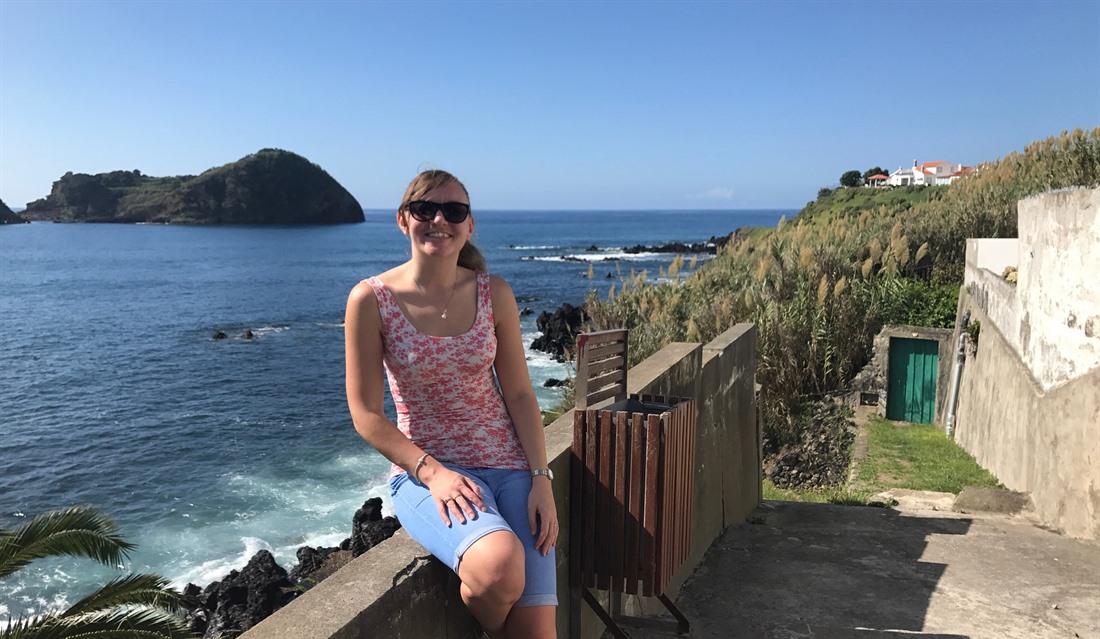 These nine tiny islands situated halfway across the Atlantic Ocean prove that when it comes to picking a destination with pristine environments primed for outdoor adventure, size isn't everything. Their remote location and year-round sub-tropical climate make the landscapes unlike any other, combining opalescent lakes, volcanic peaks and lava caves with lush green hills – littered with colourful hydrangeas from March to June.
Offshore the adventure continues, as waters visited by BBC and National Geographic camera crews are navigated by cetaceans. Perched on the mid-Atlantic ridge, in the path of many species' yearly migration, the Azores is one of the best places in the world to see wild dolphins and whales. Pods of bottlenose and common dolphin are spotted year-round on exhilarating rigid inflatable boat excursions from São Miguel, Pico or Faial, along with resident sperm and pilot whales. Travellers visiting between February and April may even spot the mighty blue whale passing through the archipelago.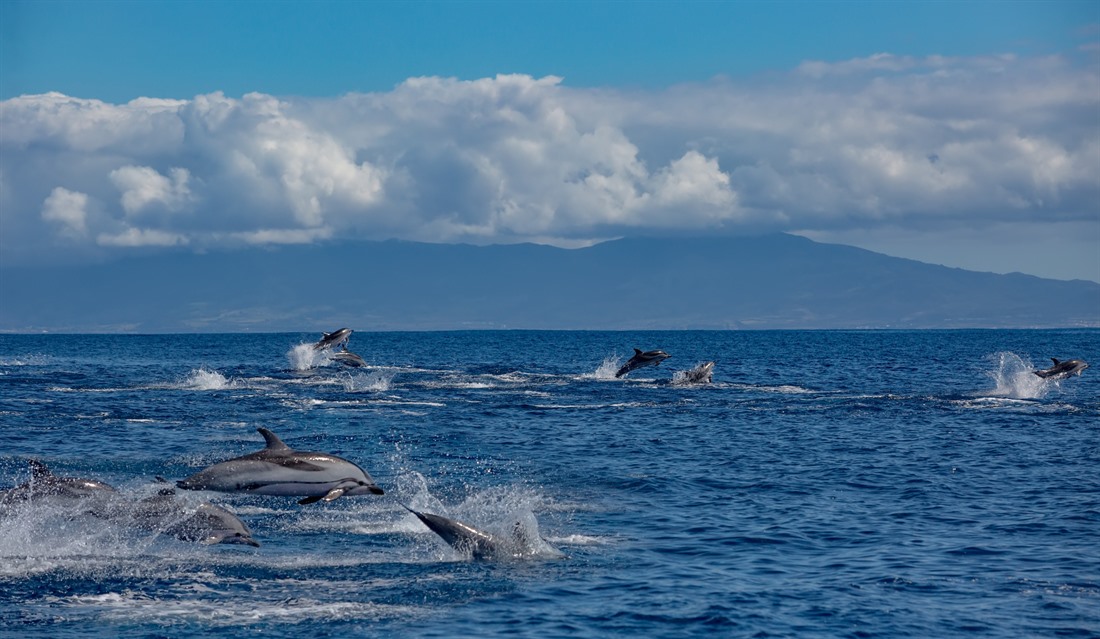 Just a four-hour flight from the UK, SATA flies direct from London Gatwick to the Azores on Saturdays between May and October. Inter-island transfers are short – the 12-minute flight between São Miguel and Santa Maria is one of the world's shortest.
Each has its own airport and is connected by short flights or ferry transfers, the frequency of which increases during the summer months. These volcanic landscapes are a known walkers' paradise, but the Azores are also perfectly primed for a fly-drive, as each tiny island boasts open roads, endless ocean views and almost no traffic.
The best time to visit the islands is between March and October as summer temperatures hover in the pleasant mid-twenties, and the rains that accompany January are less and rarely prolonged. The climate and volcanic soil keep the landscape vibrant and green. I couldn't believe the contrast between the Azores' natural ecology and that of mainland Portugal – and I fell completely in love with these islands.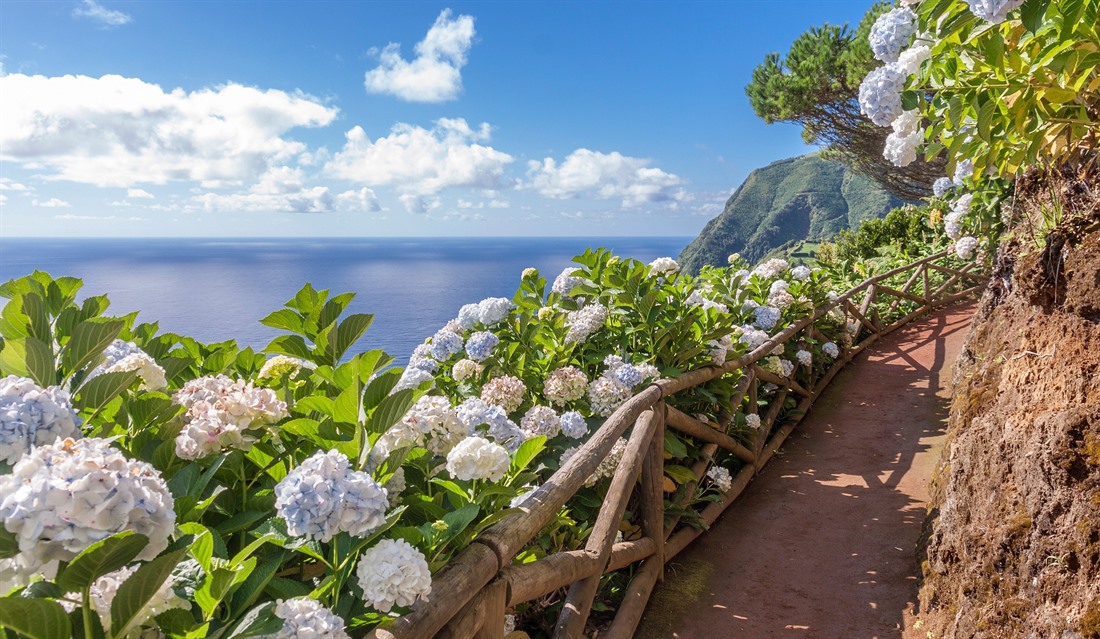 Independent travel is easy in the Azores. Regent can arrange for a hire car to be waiting for you when you arrive on each island. We collected our car from the airport in São Miguel and set off to explore. Nicknamed the 'Green Island', São Miguel is the largest island in the Azores and the gateway to the archipelago. Home to the elegant capital city, Ponta Delgada, the thermal pools at Furnas and the famous twin volcanic lakes Sete Cidades, visitors could easily spend a week on this island alone.
Our next stop was Flores. This island marks the westernmost tip of both the archipelago and of Europe, and can be reached from São Miguel in under an hour. A protected UNESCO Biosphere Reserve, Flores is tiny, but what it lacks in landmass it makes up for in natural beauty. Here landscapes range from basalt rock columns, lakes and waterfalls to lush valleys littered with picturesque villages and countryside drenched in flowers in bloom.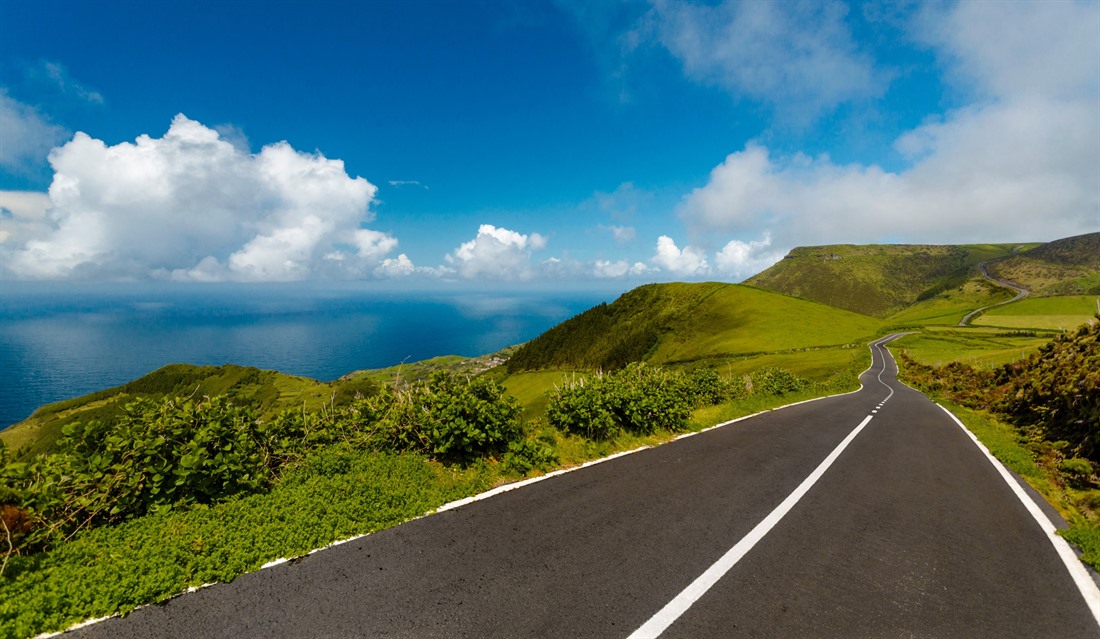 But the best part about Flores? The 'Island of Flowers' gets less than its fair share of visitors, keeping the roads clear and rural beauty unspoiled. Similarly, tiny Corvo, a neighbour in the western group of islands, is easily reached from Flores and well worth a day trip.
Next, we flew to the central group of islands, which consist of Faial, Pico, Graciosa, São Jorge and Terceira. The Azores was once home to a significant whaling industry, but old whaling stations are now often scientific monitoring stations. Home to the old Porto Pim Whaling Station, I found Faial one of the best islands to get to grips with this important part of the region's history. All islands are volcanic – and with peaks on every island there's no escaping the tectonic geology – but Faial is home to the archipelago's most recent island eruption in 1957. Here we stopped at a lighthouse that overlooks a crater and houses the fascinating Capelinhos Volcano Centre.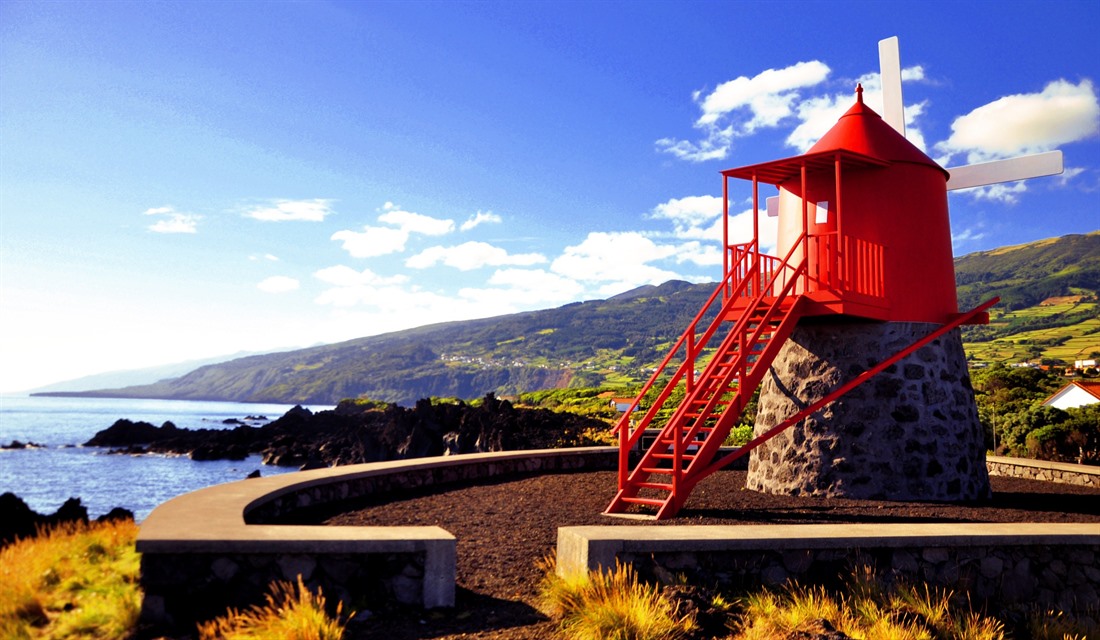 One of my favourite islands, Pico, is just a 30-minute journey by ferry from Faial. Departures run daily year-round, making it the perfect contender for a few days trip when combined with Faial. With mountainous walking routes to panoramic viewpoints, ancient caves filled with stalactites, and vineyards offering local wine sampling, there's plenty to entertain.
Finally, Terceira is the island of choice for culture seekers. Home to the UNESCO-listed Angra do Heroismo, visitors come to discover the fort and historic buildings, once the headquarters of the Franciscan Order of the Azores. Beyond the town, endless walled pastures cling to the gently-sloping landscape, rising at the island's centre.
That's the beauty of a fly-drive across these islands, there's gorgeous scenery out of your window at every moment, and almost too many places to stop and explore, from museums to hiking trails, vineyards, tea plantations and villages to meander around. I could spend weeks on these country roads, soaking up the views at my own pace.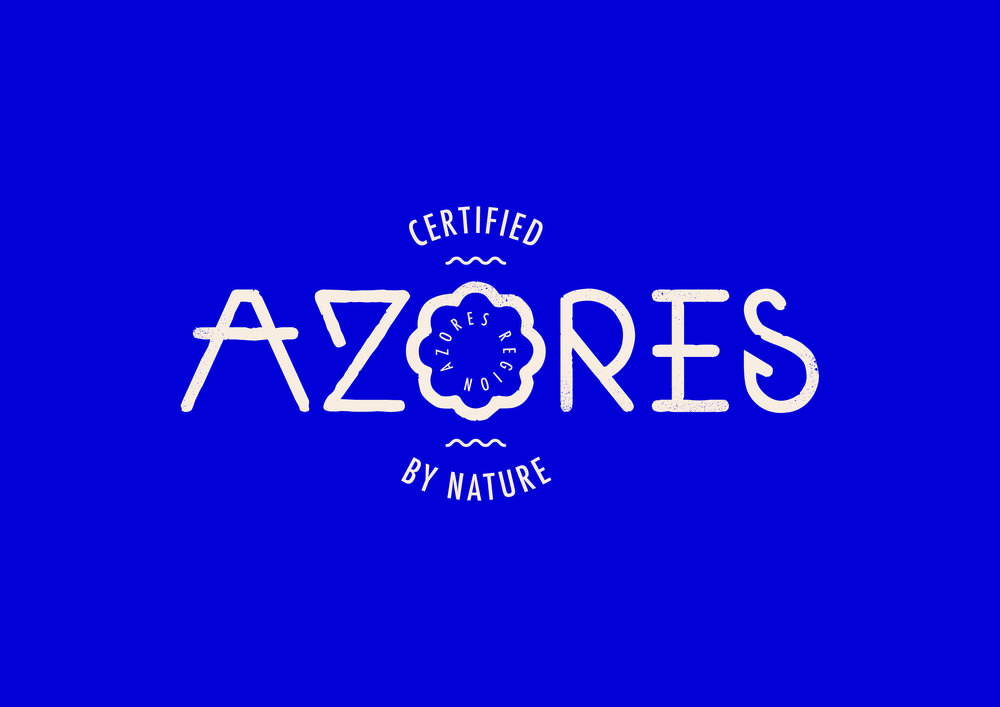 Find more inspiration on our social media #MyRegentMoment