Perfect for the first-time visitor to Romania, this tour explores the major cities of Bucharest and Brasov, and ticks off some of the country's best-known castles. Set to a stunning Carpathian Mountain backdrop, of the spectacularly-designed Peles Castle was once the summer residence of Romanian royalty. Tour the estate and castle before spending time wandering the hallowed halls of hill-top Bran Castle, home of Transylvania's most famous resident, Dracula.
Meet some of Romania's less-spooky characters at the Libearty Bear Sanctuary. Wild brown bears inhabited the country long before Bram Stoker created the legend of Count Dracula, and Romania is one of the last places in Europe where these gentle giants still roam in the wild. At the bear sanctuary, learn about the conservation efforts being made to protect some of their natural environment.
Tour Itinerary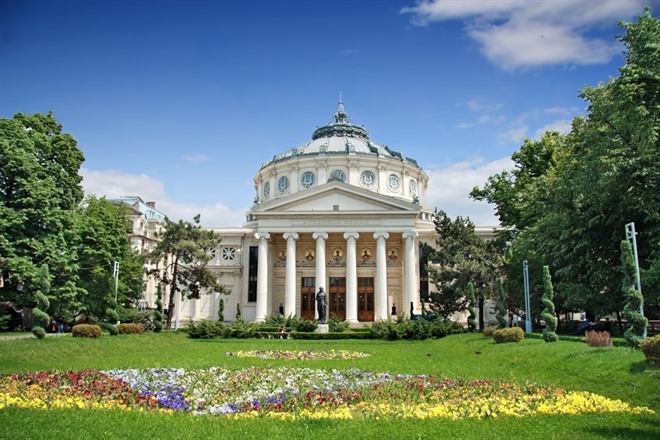 Fly to Bucharest and transfer to the hotel and check in for 2 nights.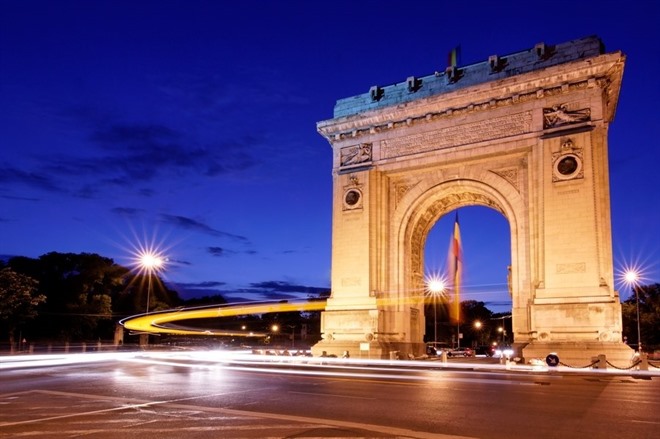 Awake in Bucharest and embark on a morning sightseeing tour of the capital - including a visit to the Parliament Palace, the second largest public administrative office in the world. (B)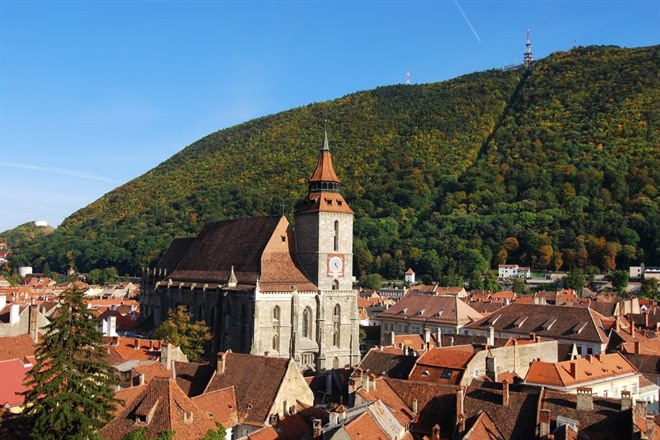 After breakfast, travel to Brasov. The Saxon settlers founded the fairy tale town in the 12th century and it still boasts medieval old stone walls, imposing watch towers and orange-tiled roofs. Check in to a centrally located hotel for four nights. (B)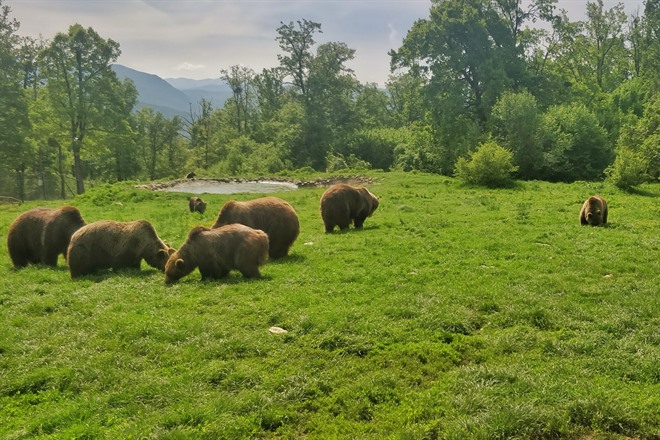 In the morning, travel from Brasov to Zarnesti. Upon arrival observe majestic brown bears at the Libearty Bear Sanctuary, set up as a conservation centre for brown bears. Romania is one of the last places in Europe that is still home to wild populations of these big carnivores, speak to a Regent Holidays Travel Specialist about organising a trip to track bears in the wild with a wildlife guide. Embark on a light hike in Zarnesti Canyon, admiring its beautiful scenery. In the afternoon, travel back to Brasov. (B)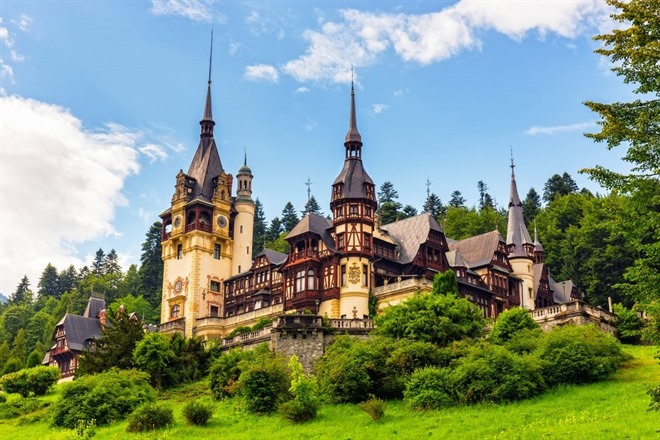 After breakfast, travel to Sinaia, a beautiful mountain resort known as "The Pearl of Carpathians". Visit the Peles Castle - former summer residence of Carol the 1st - a king of Romania. Continue to Bran Castle, seemly clinging to a bluff not far from Brasov. This former fortress on the border of Transylvania and Wallachia is said to have been Bram Stoker's inspiration for the residence of the vampire count in his famous novel. Explore its Gothic rooms and corridors full of furniture and ornaments belonging to former Queen Marie of Romania. In the late afternoon travel back to Brasov. (B)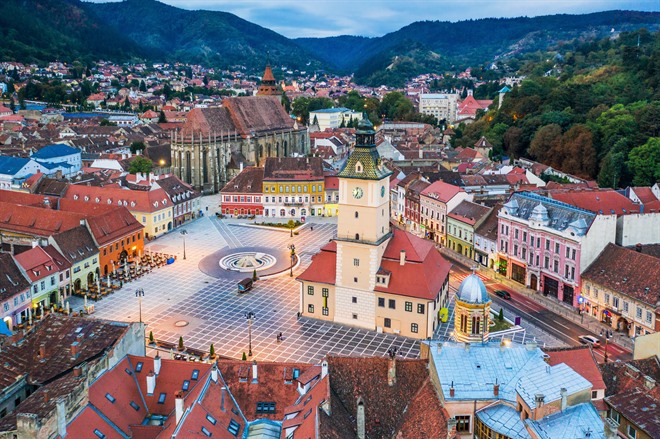 Spend the day exploring Brasov at leisure. (B)
After breakfast, transfer back to Bucharest for your flight back to the UK. (B)
Image Gallery
Click on images to enlarge