Our first foray into the world of photography group tours, our inaugural Romania Photography tour has been put together and will be accompanied by our resident travel specialist/photography expert, Jonathan Moffat. With a focus on nature wildlife and culture, the tour has been carefully curated to showcase some of Romania's most unique sites.
Join Jonathan, along with local guides, as you journey through the Danube Delta, renowned for its birdlife and unspoilt surroundings, taking an early morning boat trip along its tributaries to spot some of the 360 species of birds that can be found here, including the impressive Dalmatian Pelican. Move on to rural Transylvania where the rolling hills harbour a variety of wildlife and of course the iconic castles and Saxon old towns. End with an educational visit to a Romani community to learn more about their culture.
"For those looking to kick start a passion for photography and just learn how things work, my role is to help teach you about your camera and how best to use it. For those a little more advanced, I will be on hand to help you think about composition to push your skills further and hopefully unlock the next chapter of your photographic journey." - Jonathan
This is a small group tour that operates with a minimum of 8 persons/maximum of 12.
Tour Itinerary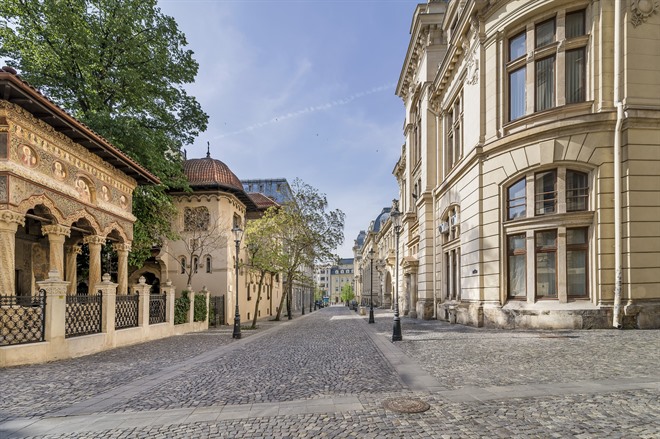 Fly to Bucharest and on arrival meet the group, guide and Regent tour leader. Head into the city for a night at a centrally located hotel. The afternoon is free at leisure to explore a little at your own pace.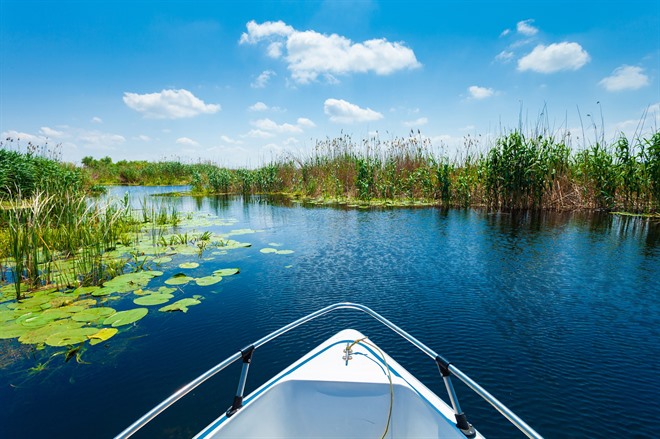 After breakfast today, set off towards Tulcea, the entry point to the captivating Danube Delta. Traverse picturesque landscapes en-route to the heart of this one-of-a-kind ecosystem (approx 4 hour drive with comfort stops along the way). Upon arriving in Tulcea, a boat will transport you through the delta, to your accommodation for the next two nights. Delight in a delicious dinner while immersing yourself in the tranquil ambience of the delta's surroundings. (B,D)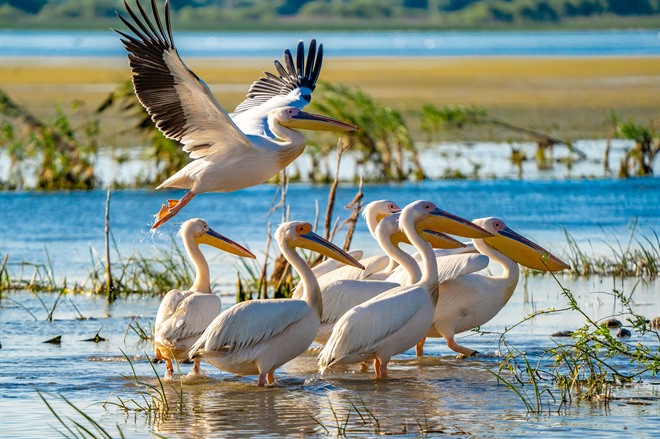 Awaken to the serene magnificence of the Danube Delta and get ready for an early morning birdwatching adventure. With expert local guides by your side, embark on a journey into the delta's varied habitats to witness and capture the vibrant avian population that thrives here. Gain insights into the distinct species and their behaviours as you become fully engaged in this exceptional ecosystem. In the evening, head back out to the Letea Forest and village, a scenic spot renowned for its untamed horses and delightful countryside where lianas wrap themselves around centuries-old oak trees like natural floral arrangements. Seize the opportunity to capture breathtaking snapshots of these regal horses as they roam unrestricted in their native surroundings.(B,L,D)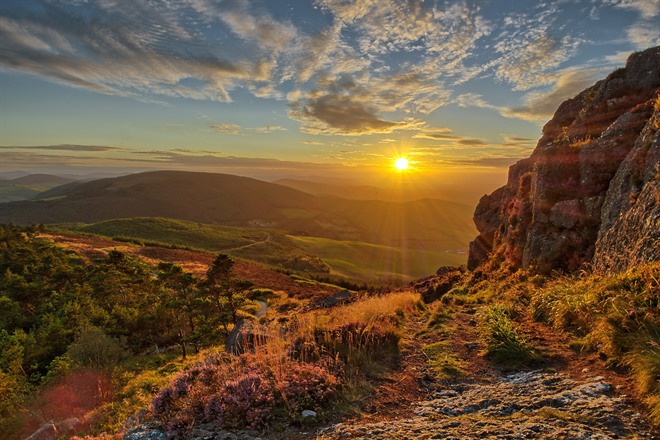 Leaving the delta behind, venture towards the ancient Macin Mountains, Romania's oldest mountain range. Immerse yourself in the beauty of this picturesque area during a short hike. A highlight of the day is the Muddy Volcanoes, a collection of petite cones emitting mud and gas, crafting a landscape reminiscent of the moon's surface. The park also boasts the renowned "Living Fire" phenomenon, where flames emerge from cracks in the earth, creating a mesmerising spectacle. Overnight in the remote and rural Magura area. (B,L,D)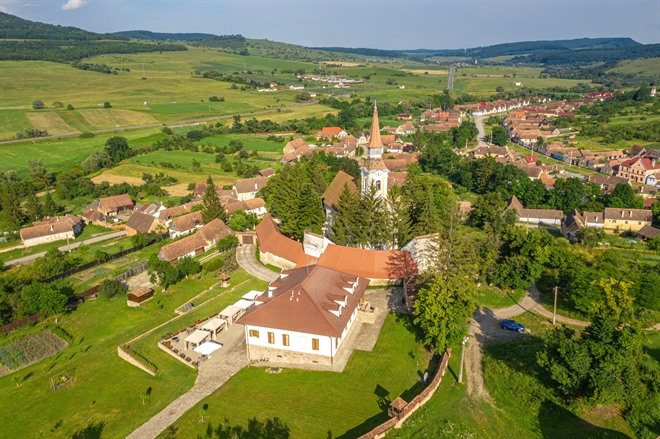 Embark on a captivating one-day photo tour that takes you through the heart of Transylvania's Saxon heritage, exploring the charming villages of Crit, Apold & Viscri- where His Royal Highness, King Charles, lovingly restored a traditional house into boutique accommodation. With Jonathan's assistance, you'll have the opportunity to capture timeless landscapes, UNESCO-listed architecture, and authentic moments with local craftsmen practising their traditional crafts. This curated experience offers a blend of culture, history, and picture-perfect settings ensuring you capture some memorable images. Overnight in the village of Crit. (B,L.D)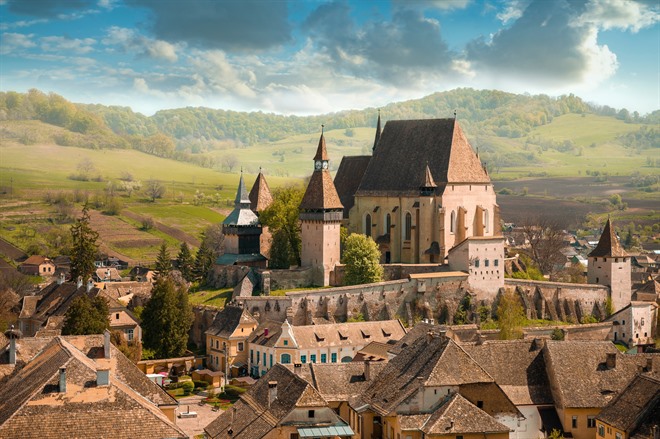 Today, a special delight awaits photography enthusiasts. We'll rise early and set off to capture the captivating allure of Biertan Fortified Church before daybreak. The path leads to a nearby hill, strategically chosen to offer a breathtaking viewpoint for photographing the church, bathed in the first rays of dawn. As the sun ascends, unveiling intricate details and architectural splendour, seize the chance to capture awe-inspiring images of this UNESCO World Heritage Site in the gentle morning light. Next, venture to Sighișoara, another UNESCO World Heritage Site that is a must-visit in Romania. Explore its medieval fortress, delving into both Dracula's legends and the life of Vlad the Impaler. Meander along historic cobblestone streets, leading to the iconic Clock Tower. Inside, you'll discover a museum showcasing medieval weaponry and a chilling torture chamber. As the sun sets, venture into the wilderness for an exhilarating wildlife watching experience with opportunities to spot bears, wolves and the elusive lynx from a forest hide. Return to Crit this evening. (B)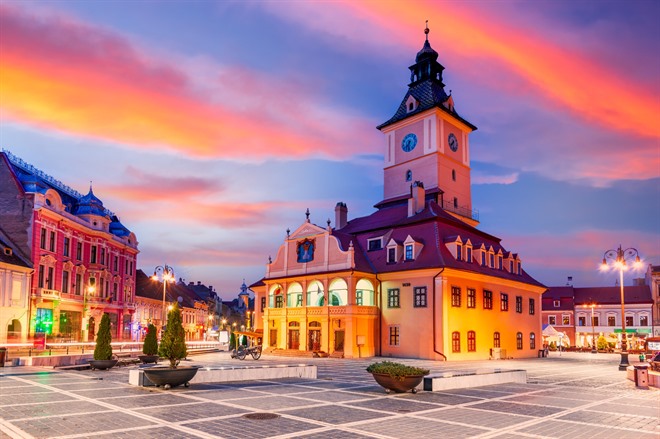 Begin your journey with a fascinating visit to a local Romani community, where you'll capture authentic moments and unique images as craftsmen skilfully mould metal using traditional techniques. From there, head to Sibiu to photograph its unique architecture, including the intriguing "hidden eyes" that watch over the city from the rooftops. Conclude your day in the charming city of Brasov, a haven of medieval allure and modern vibrancy with The Black Church, a significant Gothic monument and the region's largest Lutheran place of worship, at its heart. Overnight in Brasov. (B)
Free time this morning to wander in Brasov, before the transfer back to Bucharest Airport. (B)
Pricing Information
8
day tour, from
£2395
per person
(Single person supplement + £320)
Price Includes
Return flights with BA from Heathrow to Bucharest including baggage and all taxes
Accommodation throughout in 3-4* hotels and guesthouses on B&B basis
Meals as specified (B=breakfast, L=lunch, D=dinner)
All transfers and transportation in air-conditioned minibus
Services of an English speaking guide throughout
Excursions and sightseeing as per itinerary
Services of a Regent tour leader throughout who is proficient in photography
Wine tasting
Price Excludes
Travel insurance
Additional meals and drinks
Tips and gratuities
Photography equipment
Itinerary Dates
From Price
Single Room Supp.

03 Jun 2024

-

10 Jun 2024

£2395
£320
Image Gallery
Click on images to enlarge