This walking tour offers the chance to explore the well kept-trails of São Miguel and São Jorge islands over the course of a fortnight, with carefully chosen routes ranging from easy to medium levels of walking.
São Miguel is home to some of the most iconic sights of the Azores, including the bright emerald and blue crater lakes of Sete Cidades and the steaming geysers and natural hot pools that are found around the active volcanic area at Furnas. São Jorge is known for the unusual geological features that decorate its coast: Fajãs are flat, low-lying areas that extend into the sea a little like a peninsula, formed by subsidence of the cliffs and boasting brilliant views.
At the end of the adventure, travel to Faial to relax in the interesting and charming town of Horta.
Tour Itinerary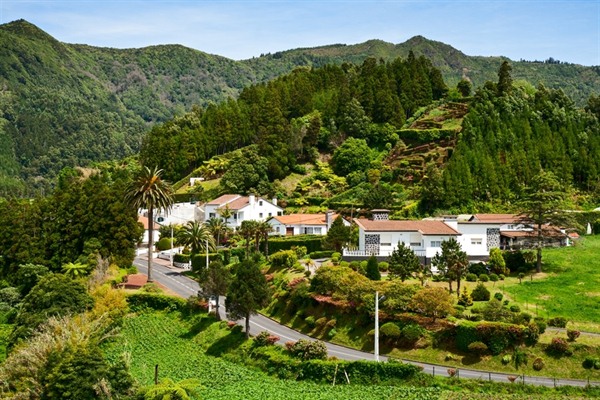 Arrive in São Miguel and transfer to Hotel Terra Nostra Garden in the valley of Furnas. Check in for a four-night stay and the rest of the day is at leisure.
Accommodation
Terra Nostra Garden Hotel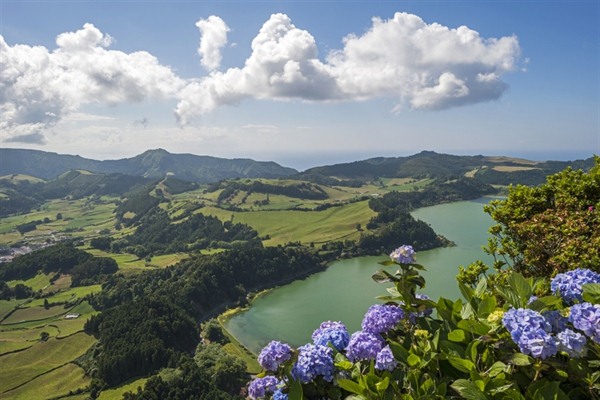 Today's walk is to the Lake of Furnas, one of the most iconic spots on São Miguel. Two volcanic calderas dominate the landscape around Furnas, one of which now holds an emerald lake in its crater. The environment here serves as a reminder of the Azores' volcanic geology, with volcanic peaks and fertile soils resulting in lush green valleys, and hot springs bubbling alongside steaming geyser fields. During this walk, stop to visit the Environmental Centre of Furnas. (B)
Accommodation
Terra Nostra Garden Hotel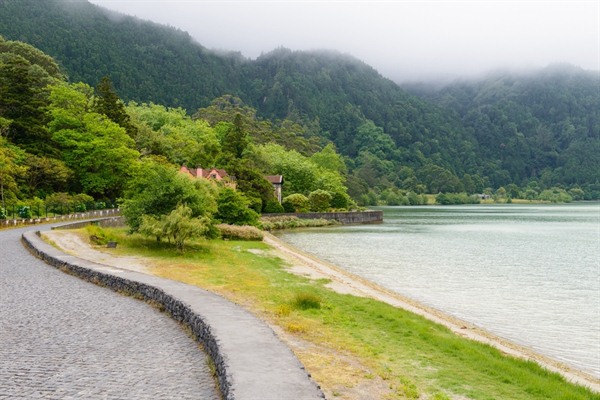 Walk through the Lomba do Cavaleiro region to reach Ribeira Quente, a quiet coastal community with a pretty beach. At the end of the walk relax on the beach or explore the small town. We suggest enjoying a meal of fresh seafood or visit the fishing port. Afterwards, transfer back to the hotel. (B)
Accommodation
Terra Nostra Garden Hotel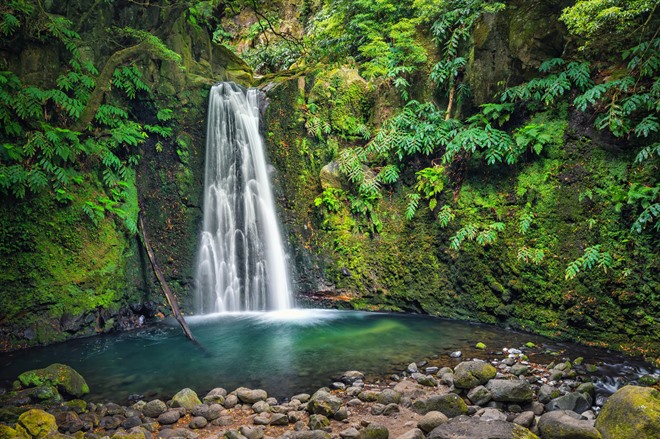 After breakfast, transfer to Faial da Terra in the south east of São Miguel. Follow the Salto do Prego trail along a river, routeing through a charming old village to reach a beautiful waterfall, and ending at the beach-side town of Faial da Terra . Afterwards, transfer back to the hotel. (B)
Accommodation
Terra Nostra Garden Hotel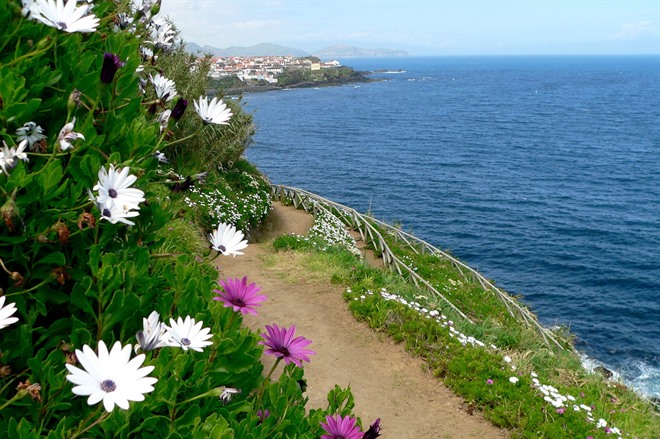 Join the walking trail in Ribeira Funda and walk along the Praia da Viola beach to Maia, a small fishing village. Enjoy views of the village, set against stunning scenery, passing old watermills and beautiful waterfalls. Afterwards, take a taxi transfer back to the hotel in Ponta Delgada. Along the way, stops will be made at the most impressive viewpoints along the north coast as well as a tea plantation. (B)
Accommodation
Sao Miguel Park Hotel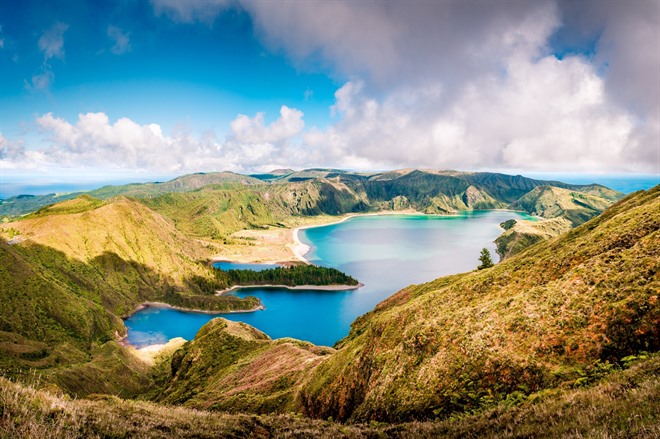 This morning walk to Lagoa do Fogo, or 'Lake of Fire'. This deep blue lake is one of the most famous and iconic sights of São Miguel, and arguably all of the Azores. The crater lake is situated in the centre of the island and is surrounded by hydrangea bushes. It's a long hiking route today but it's worth it, as the day takes in the best of the local scenery, ranging from mountains and hilltop viewpoints to meandering valleys. The walk concludes at the shore of the lake where there is time to enjoy the beach and take a swim. (B)
Accommodation
Sao Miguel Park Hotel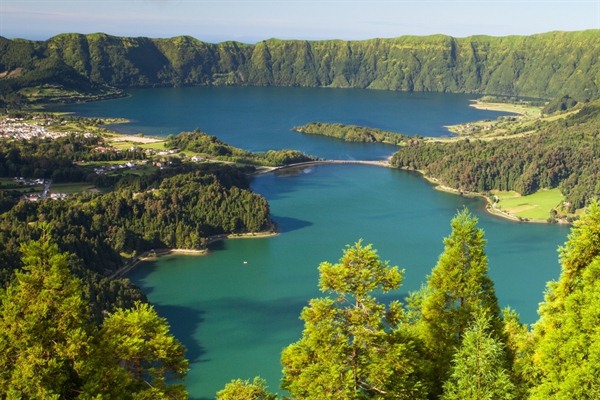 After breakfast enjoy a walk to Sete Cidades, another of São Miguel's most iconic natural wonders, to visit the large crater with its blue and emerald lakes. The crater itself stretches over three miles, so the views around the region are immense. Today's walking route takes in the beautiful views of the island, spanning the crater lakes and the coast, before walking down to the village of Sete Cidades. Afterwards, transfer back to the hotel. (B)
Accommodation
Sao Miguel Park Hotel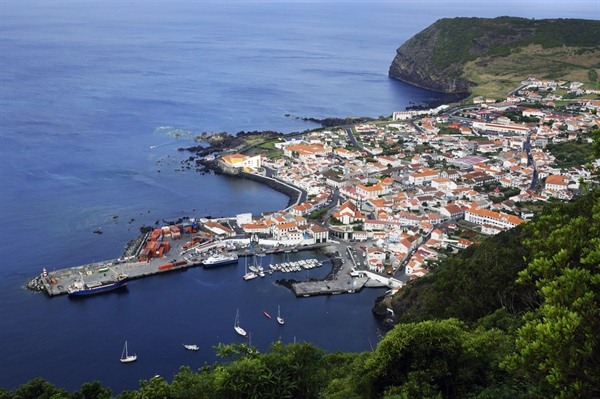 Transfer to airport for the short flight to the island of São Jorge. On arrival, transfer to Hotel São Jorge in Velas, a port town on the south coast. Enjoy the rest of the day at leisure. (B)
Accommodation
Hotel Sao Jorge Garden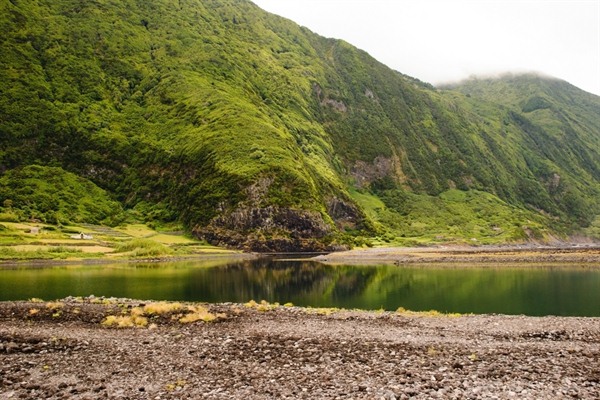 Set off to explore São Jorge Island by embarking on a walk from Pico De Pedro to Fajã do Ouvidor, the most populated (though still relatively sparse) of the fajãs - areas of flat coastal land which formed when the cliffs collapsed into the sea. Walk along the central part of the island, tackling relatively moderate trails to reach the highest mountain of São Jorge, Pico da Esperança, which stands at 1053 metres. (B)
Accommodation
Hotel Sao Jorge Garden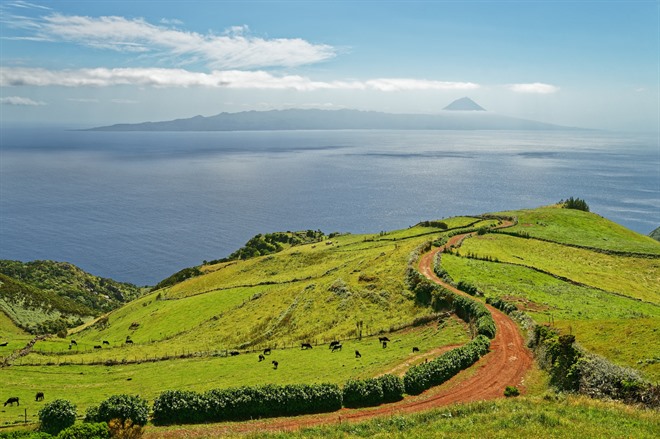 Head to the island's south coast to Fajã dos Vimes to start today's walk. This is another of São Jorge's large fajãs; a long and slender area of land at the foot of steeply rising mountains. The wak travels from Fajã dos Vimes to Fajã de São João, home to a small community on the south coast. This trail affords marvellous views of neighbouring Pico Island and its central mountain. (B)
Accommodation
Hotel Sao Jorge Garden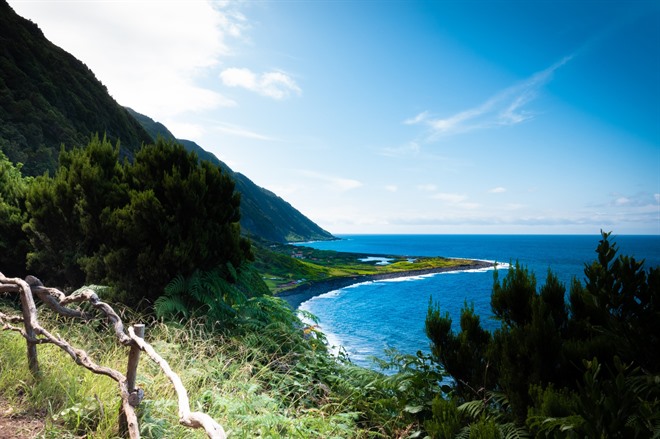 Walk the trail from Serra do Topo to Fajã dos Cubres on the north coast. This walk goes through a magnificent trail descending to the protected nature reserve of Fajã do Santo Cristo, famous for its underground cave and lake. This fajã is one of the most isolated places in the Azores with summer houses and only a few families who reside here. On a clear day, visitors can see across to Graciosa island from the trail. At the end of the hike take a transfer to the harbour to catch the ferry to Faial for a 2-night stay in Horta. (B)
Accommodation
Hotel Azoris Faial Garden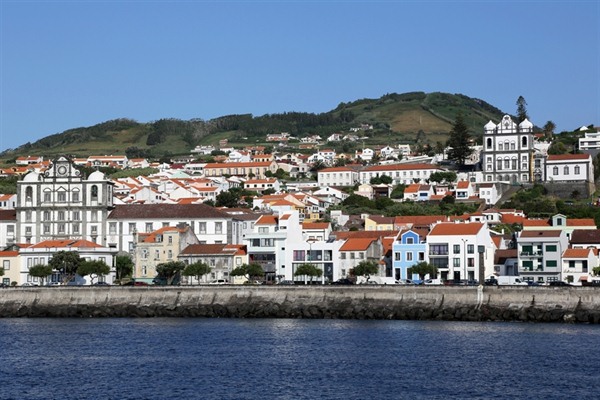 Free day at leisure to relax or explore. Perhaps opt for a city tour of Horta or a whale watching trip - the Azores boast world-class whale and dolphin spotting opportunities from the surrounding warm waters. Ask your Regent Azores specialist for suggestions. (B)
Accommodation
Hotel Azoris Faial Garden
After breakfast, transfer to the airport for your flight to the UK. (B)
Image Gallery
Click on images to enlarge