This two island walking tour offers the chance to walk through well kept trails ranging from easy to medium levels of walking. The popular "Fajas" on the island of Sao Jorge are flat, low-lying areas with great views of the sea on both sides of the island, formed by subsidence of the cliffs. Stroll through fertile orchards and farmlands that produce tropical fruits and beautiful dragon-trees thanks to the micro-climate, explore an underground lake and swim in the sea at Maia.
Tour Itinerary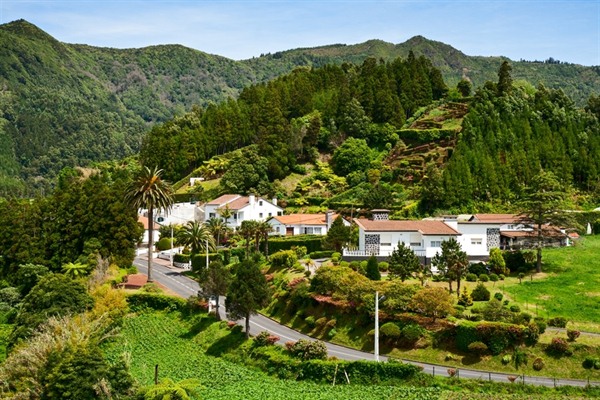 Arrive in Sao Miguel and transfer to the hotel in the valley of Furnas.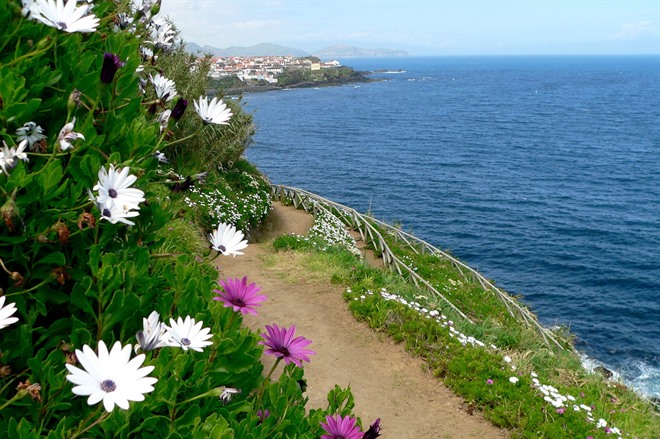 After breakfast, join the trail in Ribeira Funda, walking along the beach at Praiada Viola to Maia. Enjoy fantastic views of Maia with it's beautiful scenery, passing old watermills surrounded by taro and beautiful waterfalls. (B)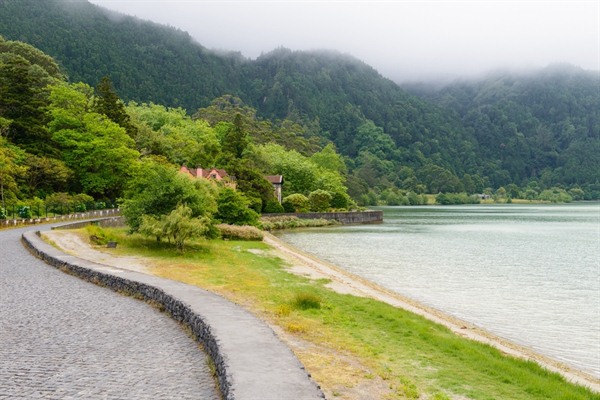 Begin a walk from Lombado Cavaleiro ending at Ribeira Quente. Explore the beach at Ribeira Quente, eat in a local restaurant or visiting the fishing port. Return transfer to the Hotel. (B)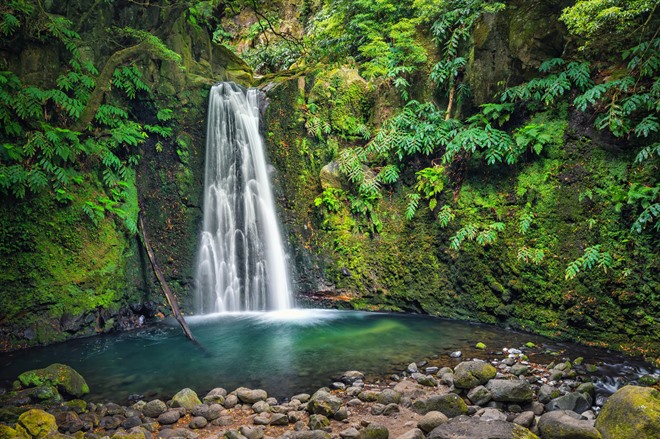 After breakfast, transfer to Faial da Terra and follow the trail to Salto do Prego. This walk goes along a path through an old village to a beautiful waterfall, ending at Faial da Terra. Return transfer to the Hotel. (B)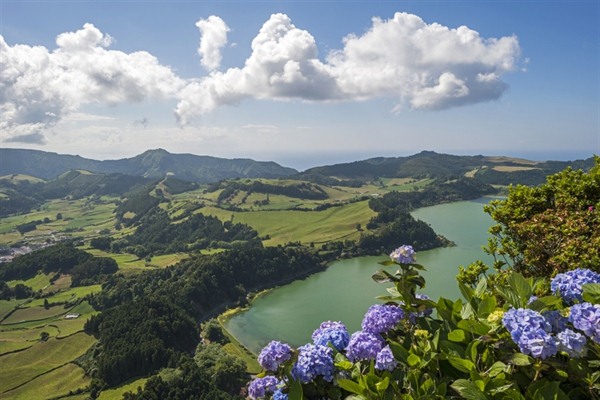 After breakfast begin a walk to the Lake of Furnas. During this walk, visit the Environmental Centre of Furnas. This afternoon transfer by taxi to the Hotel in Ponta Delgada. During the trip visit the most beautiful viewpoints of the north coast along with a tea plantation. (B)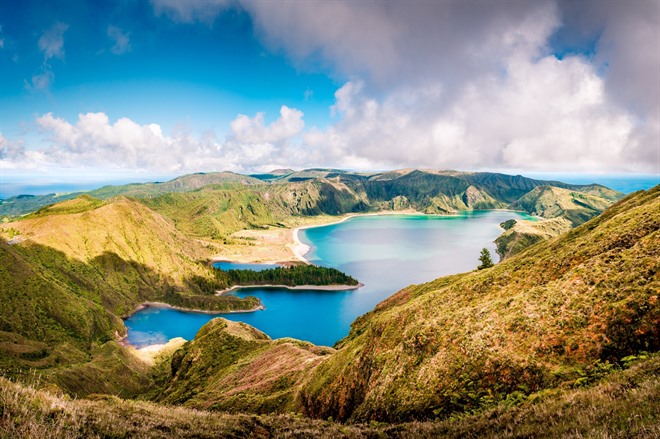 This morning walk to Lagoa do Fogo and see the turbulent lake. Marvel at mountains and valleys and hilltop views before walking down to the beach to enjoy a swim. (B)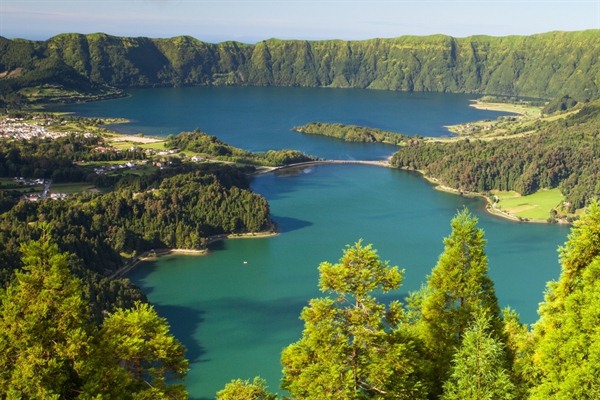 After breakfast enjoy a walk to Sete Cidades, visiting the crater with it's emerald lake. Marvel at the beautiful view of the island, lakes and the sea before walking down to the village of Sete Cidades. (B)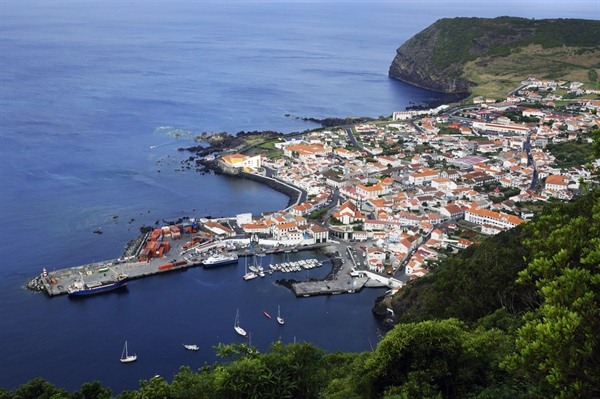 Departure transfer to airport. Flight to the island of Sao Jorge. Transfer to the hotel in Velas.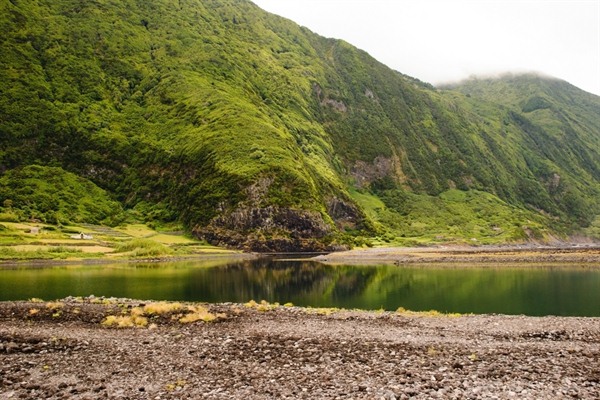 Join the walk at Picodas Caldeirinhas to Fajado Ouvidor. Walking through the central part of the island leading to the highest mountain of Sao Jorge, Picoda Esperanca, at 1053 metres. (B)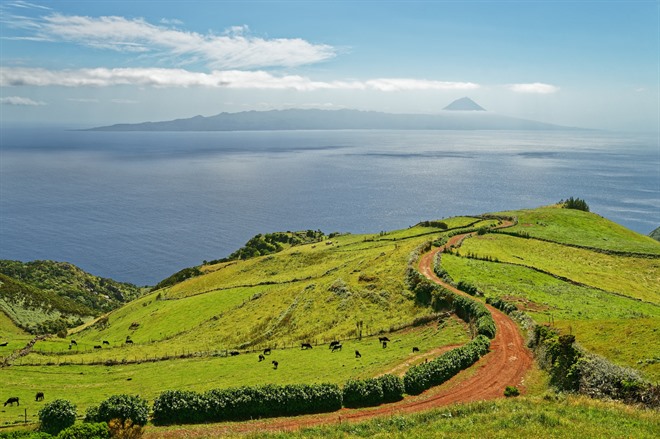 Today start the trail at Fajados Vimesto and walk to Fajade Sao Joao on the south coast. Along the trail marvel at the awe inspiring view of Pico island with its magnificent mountain. Return transfer to the hotel. (B)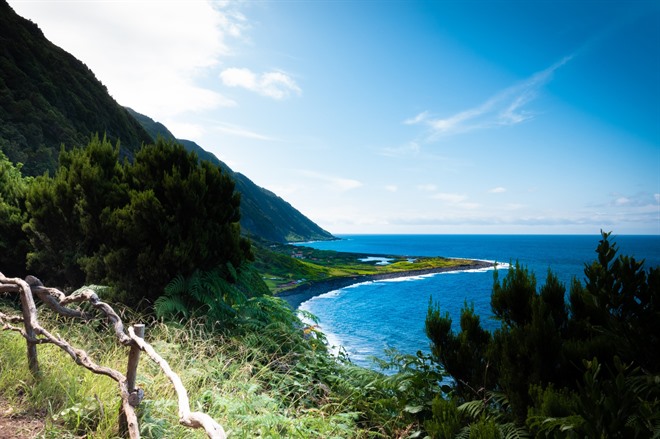 After breakfast, walk the trail from Serrado Topoto Fajados Cubres on the north coast. See the protected nature reserve at Fajado Santo Cristo with its underground cave and lake, the only place in the Azores where clams can be found. Fajados is one of the most isolated places in the Azores with summer houses and few inhabitants. View Graciosa island from the trail before transferring to the harbour for a boat trip to the island of Faial. Transfer to the Hotel Faial.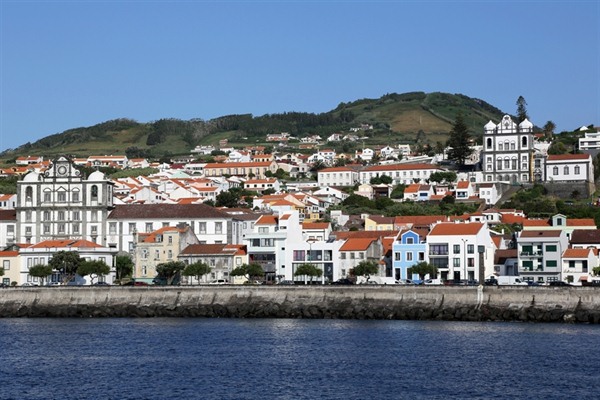 Free day at leisure to relax or explore at your own pace. Why not opt for a city tour of Horta, or a jeep or whale watching trip. Ask our travel specialists for suggestions. (B)
After breakfast, transfer to the airport for your flight to the UK. (B)
Image Gallery
Click on images to enlarge