Wrocław can certainly hold a candle to other Central European gems such as Vienna, Prague and Krakow in terms of picture perfect panoramas and cultural offerings. Visit in winter under the sparkling lights of Wroclaw Christmas Market, which will take place in 2022 from 18th November till 31st December. On this short city break stay in the uber cool PURO Wroclaw Hotel, or perhaps the charming Hotel Art is more your style. Or perhaps choose the ever so swanky Hotel Monopol.
Speak with your Regent Poland Travel Specialist about upgrading your hotel in Wroclaw or combining Wroclaw with other cities in Poland.
Tour Itinerary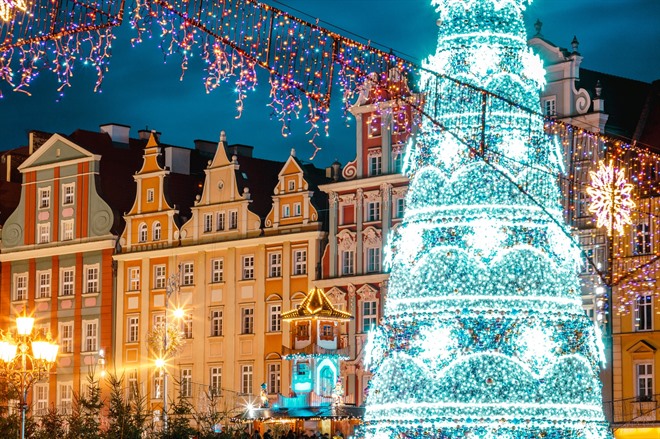 Arrive in Wroclaw and take a private transfer to the hotel.
Accommodation
PURO Wroclaw Hotel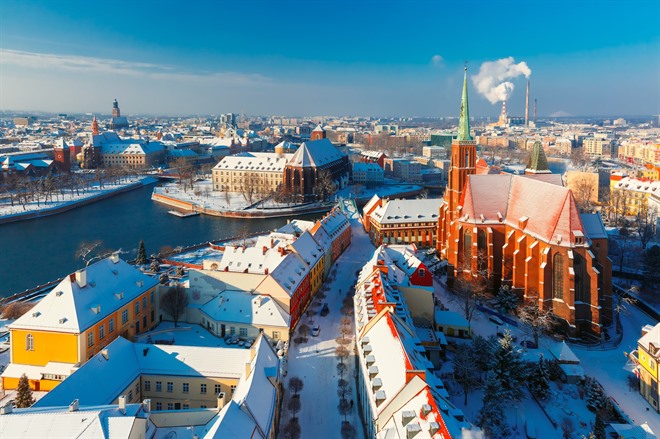 Today meet your local guide for a 3 hour walking tour of Wroclaw. . Explore Ostrow Tumski (Cathedral Island) which is the oldest part of Wroclaw with numerous impressive Gothic churches, such as St John the Baptist Cathedral founded in 1244.
Stroll through the Old Town with its beautiful Town Hall erected in 1241, now a museum. Admire the grand Baroque ceremonial hall, which hugs the banks of the River Odra, and was named after the school's founder, Aula Leopoldina. (B)
Accommodation
PURO Wroclaw Hotel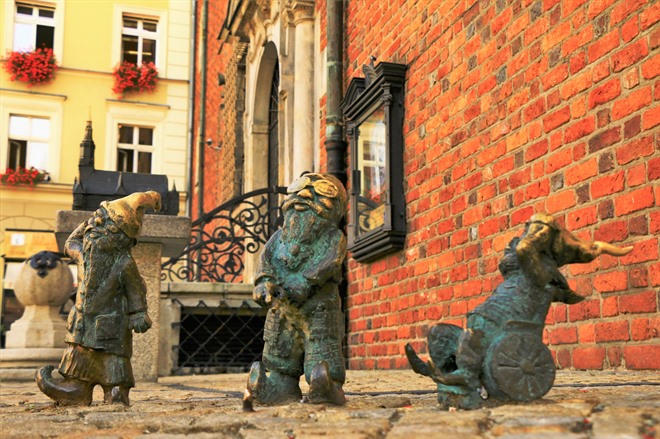 Spend the day exploring Wroclaw further. Built upon twelve islands, the city of Wrocław is surrounded by rivers and canals and although no-one can agree on the exact figure, there are approximately 130 bridges so enjoy discovering some of them. Visit the imposing gothic St Elizabeth's Church and tower and pay a small fee to climb to the top for a panoramic view over Wroclaw.
One of the best activities in Wrocław is their dwarf trail. These comical 20 to 30 centimetre high creatures first appeared on the city's streets in 2005. There are 150-plus sculptures, getting up to all sorts of mischief, dotted around the city. Keep your eye out for them when exploring. (B)
Accommodation
PURO Wroclaw Hotel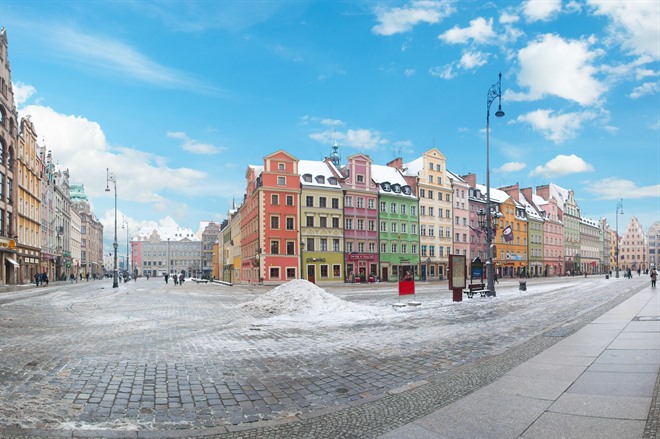 Transfer from the hotel back to Wroclaw Airport. (B)
Image Gallery
Click on images to enlarge