Traffic Light System FAQS
From 17th May 2021, travel from England will be permitted under the traffic light system.
To help you understand which countries you can travel to and what rules are in place, we'll keep this page updated with as much information as possible. If you have any further questions, please feel free to speak to our Travel Specialists at any time.
What is the UK traffic light system for travel?
The traffic light system comprises three lists of countries – green, amber and red. Destinations are assigned to a list depending on their overall risk of further spreading COVID-19. Factors such as infection rates, vaccine roll-out and variants of concern all play a part in deciding which list a country will be added to.
Countries on the green list are safe to travel to without the need to quarantine. Red or amber list countries, meanwhile, are more restricted.
You can see how the traffic light system will currently work in our infographic: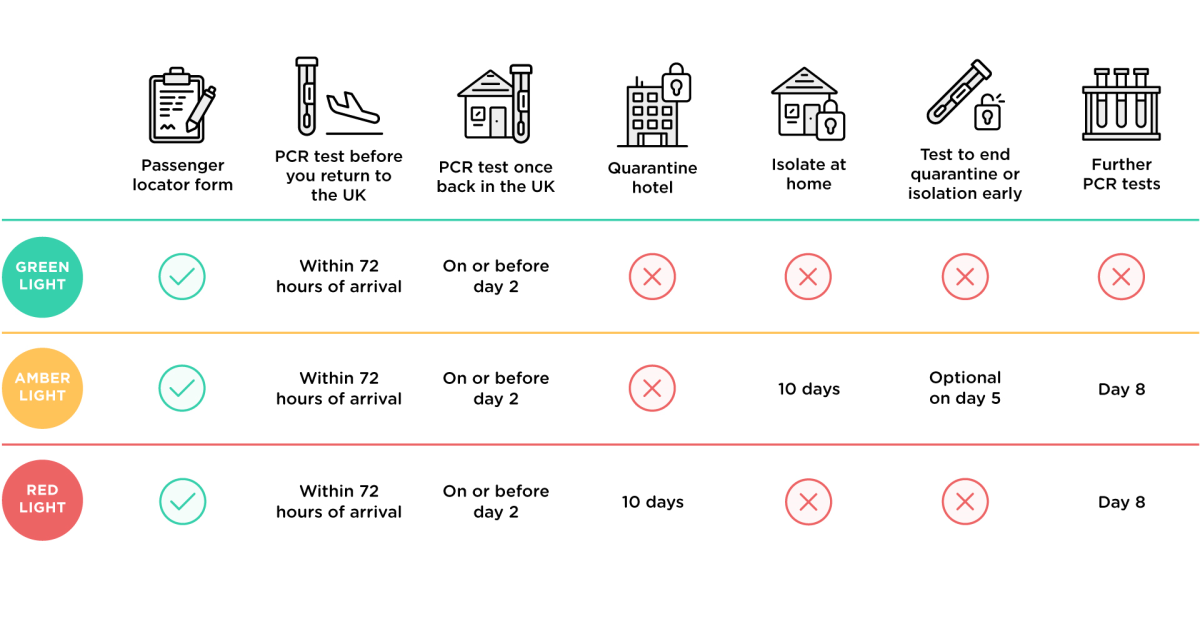 Please note, these travel restrictions may differ for Scotland, Wales and Northern Ireland. Please speak to our Travel Specialists for more information.
What countries are in the traffic light system?
Every country will be assigned a colour in the traffic light system. However, you should also be aware of each destination's entry requirements, too.
While a country might be on the UK's green list, and be approved by the FCDO, it could still have its own entry restrictions in place that prevent you from visiting.
At Regent Holidays, our Travel Specialists are keeping up to date on all travel requirements, so we can give you all the information you need to know.
How often will the travel list be reviewed?
The green, amber and red travel lists are due to be reviewed every three weeks. Any changes would come into effect one week later.
So, while a country could currently be on the amber list, it might still be moved to the green list if its risk of further spreading COVID-19 is reduced.
What countries are on the green list?
The full list of countries on the UK's green list for travel currently includes:
Singapore
Iceland
Australia
New Zealand
Gibraltar
Israel and Jerusalem
Brunei
Faroe Islands
Falkland Islands
Remember, while the UK may permit you to travel to these countries, travel will also be dependent on each country's individual entry requirements, too.
Frequently Asked Questions
While the traffic light system is in place to ensure that we can safely begin enjoying our holidays again, we know that travel will feel different in the coming months.
We also understand that you may have questions around which destinations you can travel to, or what the amber and red lists mean for your existing holiday plans.
We've tried to answer some commonly asked questions below. If you'd like more information, please don't hesitate in speaking to our Travel Specialists.