As a holiday destination in Europe, Slovenia often finds itself overlooked in favour of Italy to its north or Croatia to its south. But when it comes to finding the perfect combination of natural beauty, varied and pristine landscapes and well preserved history, compact Slovenia holds its own. In a country where alpine mountain regions descend to deep freshwater lakes and a stunning Adriatic coastline, we've picked our top five beautiful places to visit in Slovenia.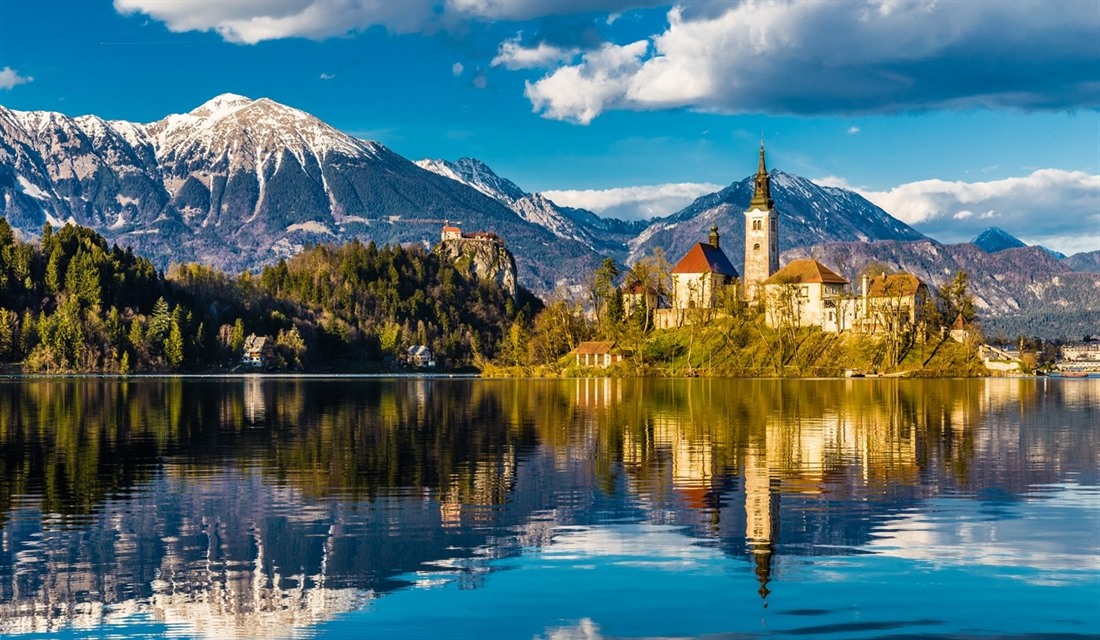 Lake Bled
Every season suits Lake Bled. You're guaranteed a stunning view (and a fabulous photo op) no matter when you visit. In summer, the inviting turquoise waters reflect every shade of blue in the bright sky and in winter, generous smatterings of snow daintily cap the pointed church roof on the island. Clamber up to the hill-top castle that overlooks the lake for the best bird's-eye vistas or cast off from shore in a wooden row boat to explore the island in the center.
Spend a few days exploring Lake Bled with a fly drive holiday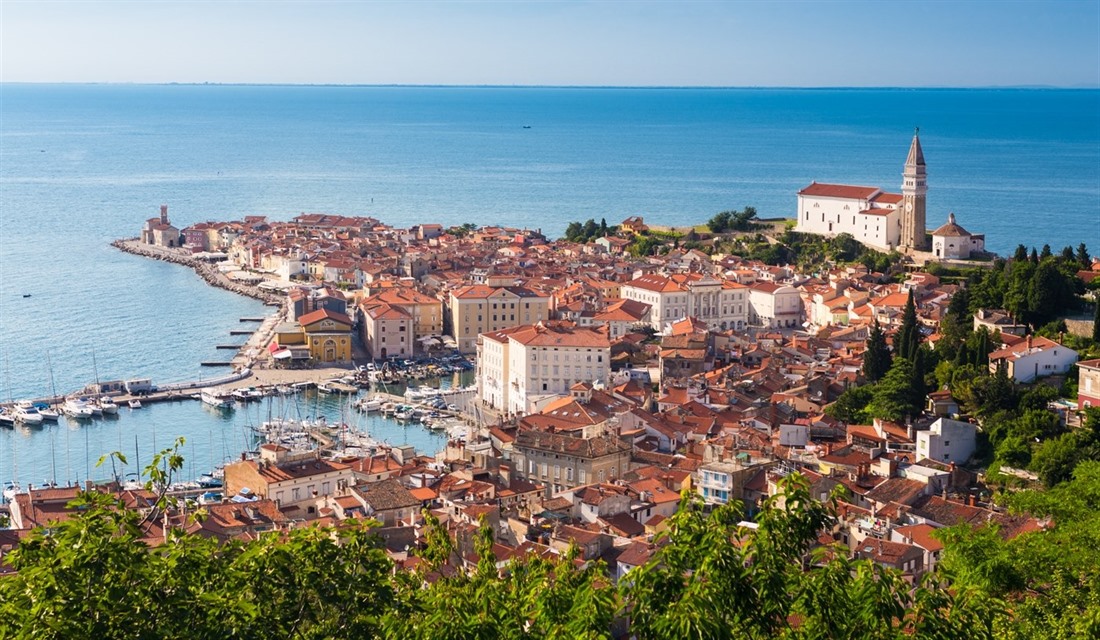 Piran
Croatia's Adriatic coastline has shot to fame for its beautiful craggy cliffs, rocky islands and sparkling, clear waters. Bordering Croatia to the north, Slovenia has its own slice of the Adriatic and it comes without the crowds. Piran, a charming and picturesque medieval town, sits on a slim, natural peninsula stretching out into the glittering Mediterranean. Narrow streets are lined with perfectly preserved Venetian Gothic architecture, crumbling facades and restaurants bursting with fresh seafood.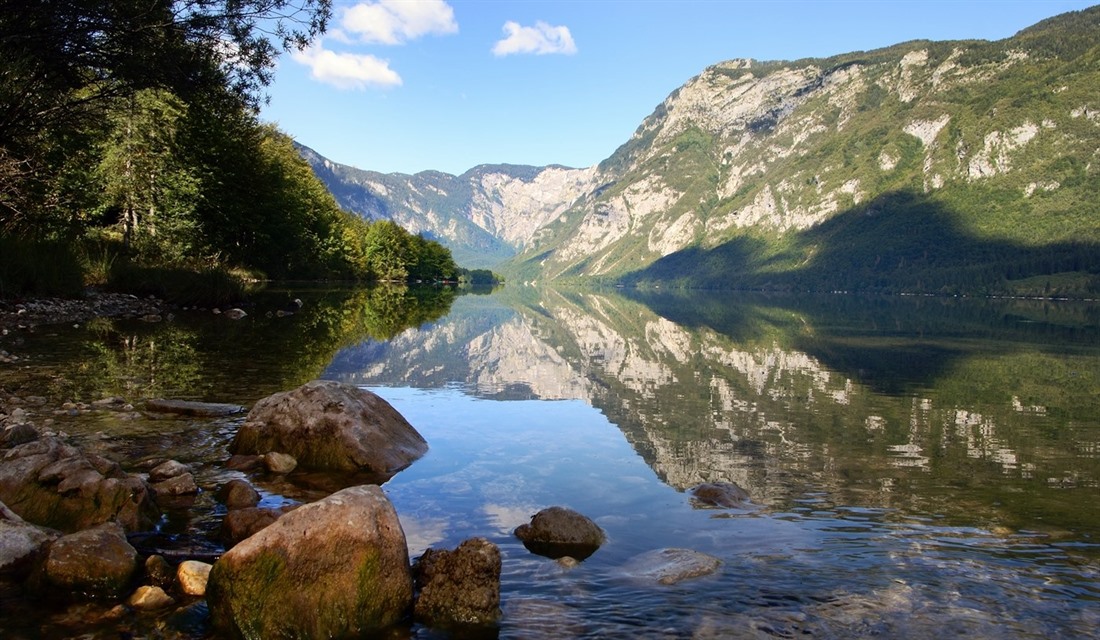 Lake Bohinj
Slovenia's second Alpine lake is longer and skinnier than Bled, following the crease of a mountain valley through the Julian Alps. Overlooked by soaring snow-capped peaks in the heart of the Triglav National Park, some visitors even argue that it is more beautiful than Bled. Walking and mountaineering trails introduce visitors to the mountainous landscapes and the clear lake waters glisten invitingly in summer, while in winter Bohinj's small ski resort opens for business.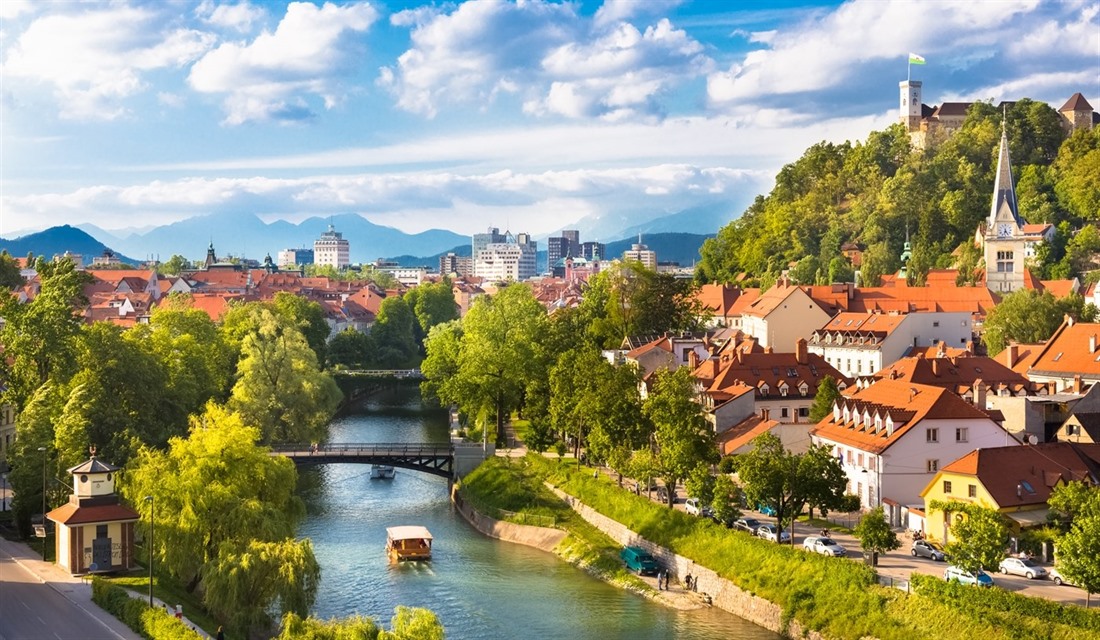 Ljubljana
A pocket-sized capital city, by Western European standards, Ljubljana still manages to cram in all the romance, history and cobbled streets of its more established rivals. The Ljubljanica River wriggles its way through the city and the pretty castle presides from its perch atop a hill directly in the centre. Local markets flourish, town squares are dedicated to Slovenia's beloved poets and grand bridges are decorated with stone dragons or padlocks placed by visiting lovers.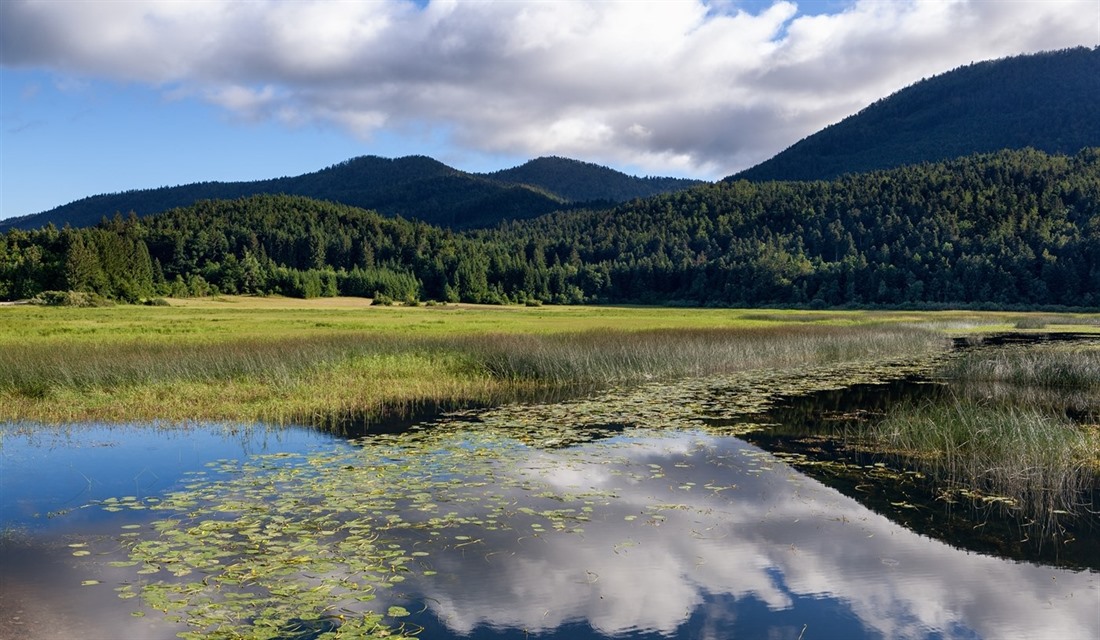 Notranjska Regional Park
Known as the 'disappearing lake', Lake Cerknica has baffled and intrigued visitors, scientists and local residents alike for centuries. The largest lake in Slovenia is also the smallest, as the entire lake disappears and reappears with the seasons, stealing the headlines in the stunning Notranjska Regional Park. Filling with the spring snow melt floods and fed by underground rivers from the mountains, fishing, boating and water sports are available until the region dries, becoming fertile farmland.
Connect with us #MyRegentMoment