Here at Regent we're proud to pioneer tours to precisely the places most people wouldn't think to go, and we reckon Armenia is a prime example of our 'off-the-beaten-track' travel ethos.
Untainted by mass Western tourism, Armenia is the friendly home to a cosmopolitan capital city, rugged landscapes and timeless rural villages that have been occupied by shepherds for countless generations.
Welcoming local families offer home-cooked meals, ancient stone churches reveal themselves deep within lush green gorges, and a storied history shows itself everywhere from crumbling mountain-top monasteries to more recent Soviet-Era architecture in Yerevan and Nagorno-Karabakh.
There is so much to explore in Armenia, it can be overwhelming trying to decide what to prioritise. For that reason, we've put together our top seven picks for must-see sites while you're in this wonderful country.
Read on to find out the places you should visit while you're in Armenia.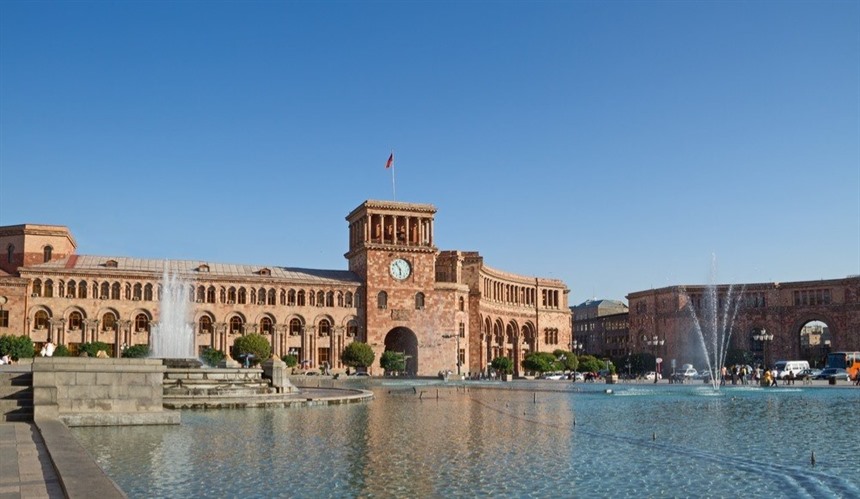 Yerevan
The locals love to walk in Yerevan, and it's a city that rewards those willing to wander its beautiful streets. It's easy to explore on foot, and it sometimes feels like every corner reveals a new little wonder for you to feast your eyes on.
You can barter for hand-made jewellery, obsidian chess sets, carpets, abstract paintings, and so many other eclectic items at Vernissage, a huge open-air flea market that pops up on weekends in an easy-to-access central location.
Why not also make your way to Erebuni Fortress Museum, located in hills overlooking the city? Not only can you learn more about Armenia, you can also enjoy stunning views of Mount Ararat as it thrusts itself high into the clouds.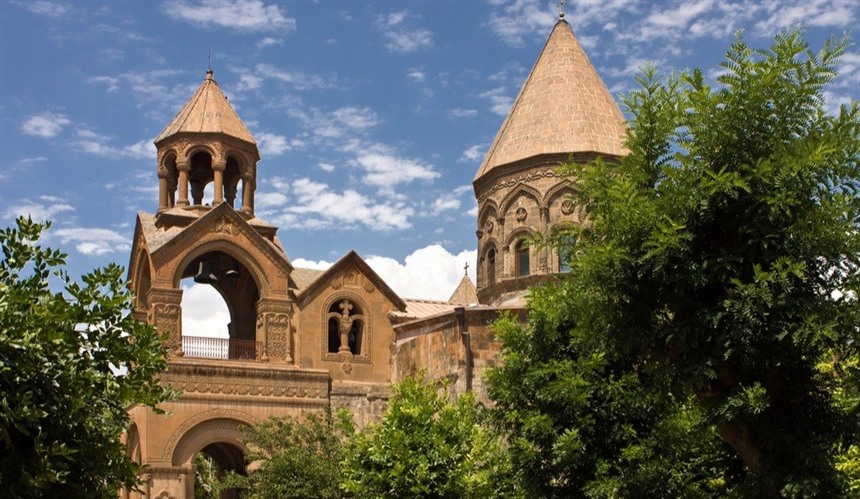 Etchmiadzin
Less than 20km from Yerevan, you'll find the city of Etchmiadzin. It is known as the spiritual capital of Armenia, which is no small boast for a country that was the first to ever adopt Christianity as its state religion all the way back in the fourth century AD!
During your visit to Etchmiadzin, you can take in a multitude of religious buildings, including the country's oldest church, all designated UNESCO World Heritage Sites: Etchmiadzin Cathedral, Zvartnots Cathedral, Saint Hripsime Church, Saint Gayane Church and Shoghakat Church.
Etchmiadzin is a must-see for those interested in Armenia's cultural and spiritual history, steeped in centuries of belief and shaped by generations of the country's faithful.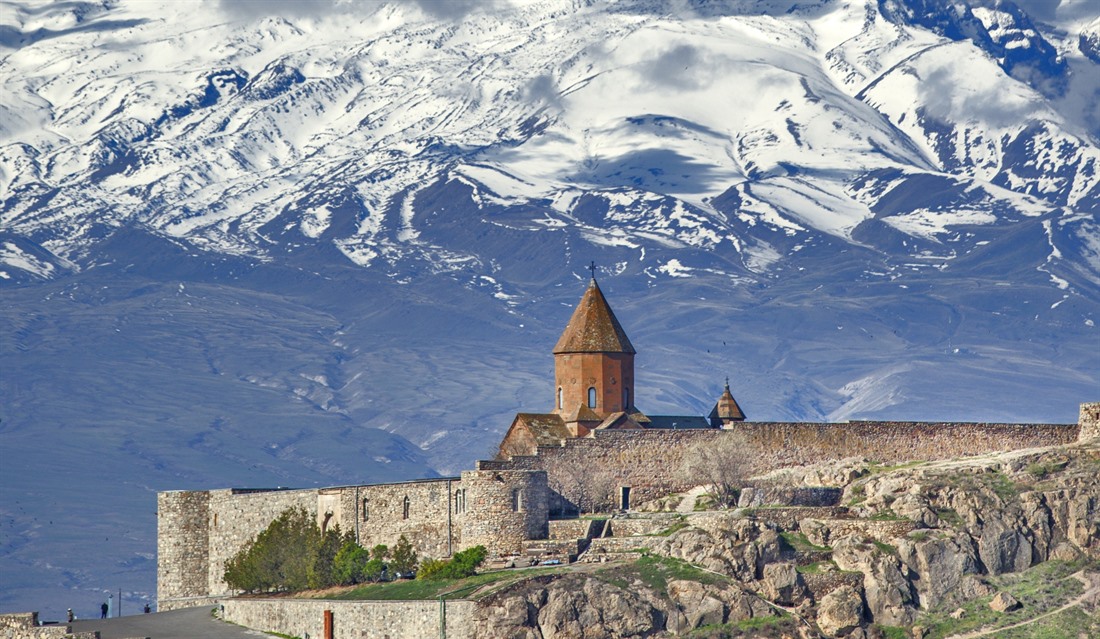 Khor Virap Monastery
Khor Virap has been repeatedly rebuilt over the centuries, lending the site a unique character and an incredible sense of history. It remains one of the most popular pilgrimage sites for Armenians, and church services are still regularly held in the chapel known as St. Astvatsatsin ("Holy Mother of God").
The image of the stone monastery against the snow-covered Mount Ararat is iconic, and no picture can ever prepare you for the beauty of the sight in person.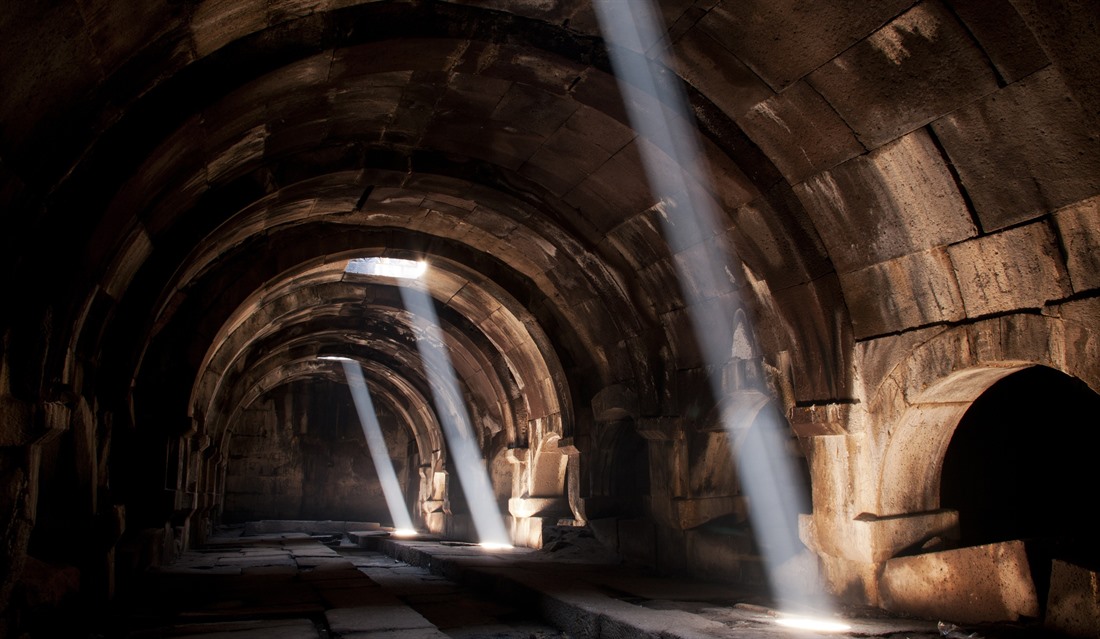 Selim Caravanserai
Whilst passing through the stunning mountainous region of Vayots Dzor, we highly recommend a stop at Selim Caravanserai, the oldest preserved caravanserai in the country.
Selim Caravanserai dates back to the time of the Silk Road. When you step inside its weathered basalt interior, you can almost hear the weary animals and travellers of centuries past, with their boots and hooves tramping dust from the trail across the floor and their breathing laboured from their long journeys.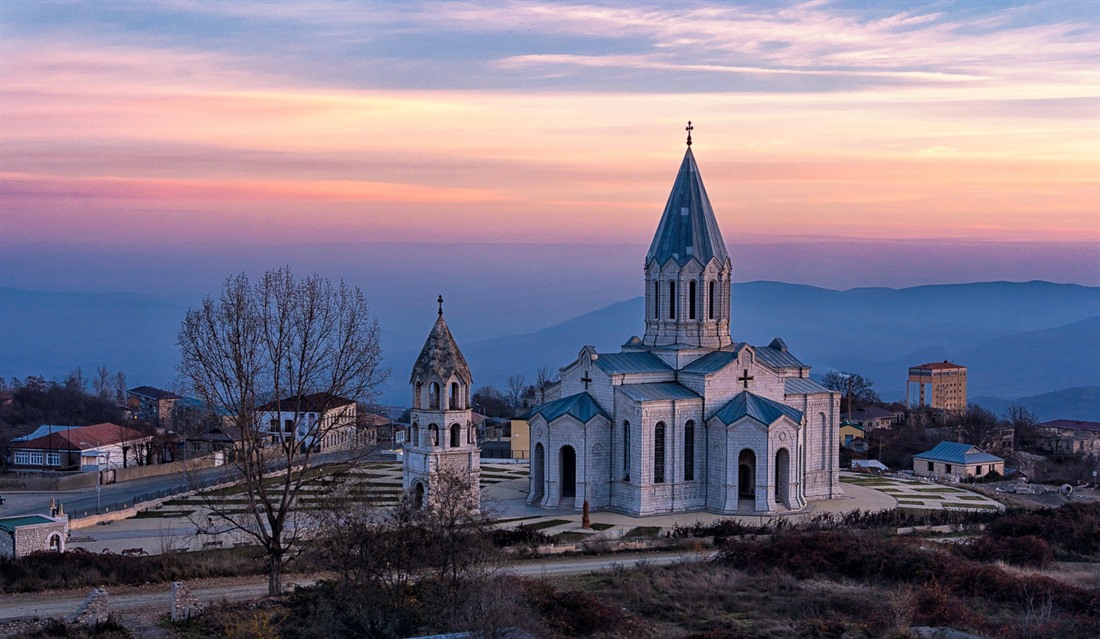 Nagorno-Karabakh
We think Nagorno-Karabakh is one of the most fascinating places in the world to visit, and we were one of the first companies to lead tours after it declared its independence in 1992.
Once an empire that rivalled Rome, you can still find glimpses of the region's former power at sites like the ruins of Tigranakert, one of its biggest cities in times gone by. Only rediscovered in 2006, it is now the site of an exciting archaeological dig.
There is so much to see in Nagorno-Karabakh that we think it deserves its own trip. Our 11 day tour takes in the region's top sites and offers a window into a part of the world few people know much about.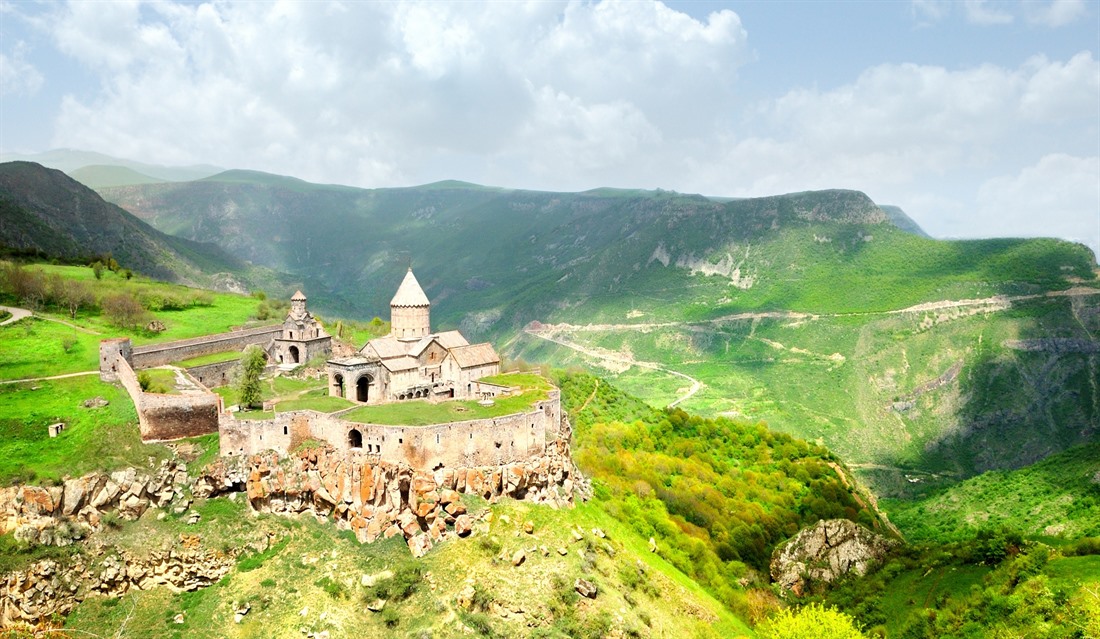 Tatev Monastery
Tatev Monastery is perched right on the edge of a deep gorge, with the Vorotan River winding its way along far below. From its terraces you can enjoy spectacular views across verdant mountains, and a steep switchback road leads down the gorge to the ruined Great Hermitage of Tatev on the bank of the Vorotan.
At Tatev, mighty fortress walls sit atop dramatic cliffs and ancient carvings decorate many available surfaces. Nothing can prepare you for the awe-inspiring sight of the monastery rising proudly into the sky or the stomach-dropping views into the valley below.
You may catch a glimpse of the abandoned Hermitage while you're up there, or perhaps even the 'Devil's Bridge', an incredible natural rock formation at the bottom of the mountain.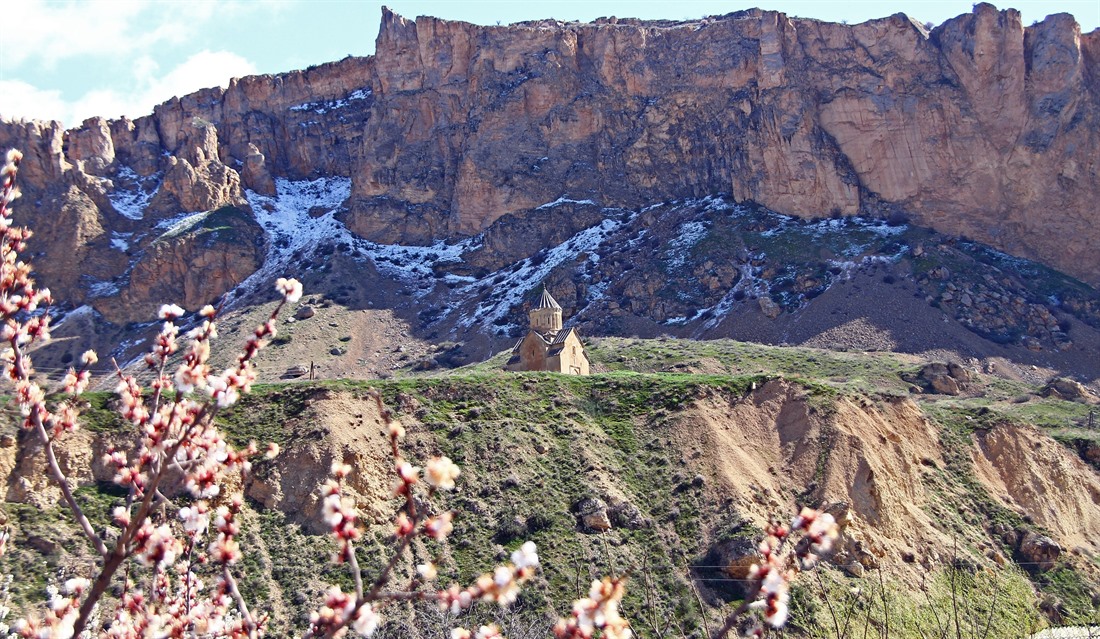 Areni
Areni is a picturesque village on a rolling plain famed for its wine, ancient caves and even for its butterflies—its environs have been designated a Prime Butterfly Area where multiple rare species may be spotted.
Astonishing archaeological evidence was found in the Areni-1 cave (more commonly known as the T'rchuneri or 'Bird' Cave) that proves that wine-making in the area was already well-established as far back as 4,000BC. Many remarkable finds were made in this cave, including the world's oldest known leather shoe dating back to around 5,500BC.
The good news is that visitors can go inside the T'rchuneri Cave, and you might even find yourselves as the only guests of this incredible site that has seen human interaction for more than 7,500 years.
Find more inspiration on our social media #MyRegentMoment