Regent Holidays' Product Manager, Andrea Godfrey, visits Lithuania and shares her experiences of one of her more bizarre dining experiences: a Samogitian dinner.
On my recent travels through the regions of Lithuania, I spent time in Samogitia, or Zemaitija, meaning lowlands, in Lithuanian. Located in northwest Lithuania, the region has lots of my favourite places to visit in Lithuania, such as the Hill of Crosses just outside Šiauliai, the Cold War Museum at Plokštinė, the Soviet Missile Base, where you can glimpse into the darkness of the missile silos, and a smattering of 10th-century manor houses.
On this night, we stayed at Pas Tevukus Homestead – a charming guesthouse with accommodation in log cabins overlooking Lake Beržoras.
Hosted by Jurgita and her delightful mother Maria – we sat down to a table groaning with dishes served in clay pots with an overwhelming smell of garlic. Maria appeared in a modest linen outfit and wooden clogs. The Samogitians wore linen as it is cool in summer and warm in winter; the only seasonal changes were the appearance of woollen socks in winter. Samogitians were also known for their woodcarving skills, hence the clogs and a funny story about wooden spoons as told by our hostess.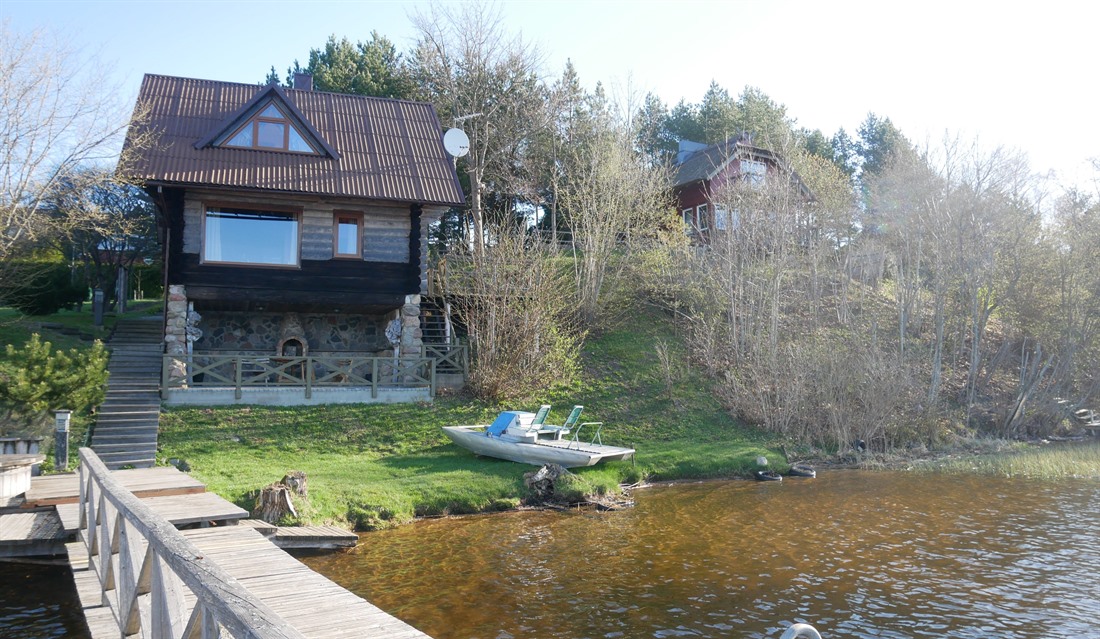 Jurgita told us on more than one occasion that Samogitians were also known for their stubbornness. Her husband used to lovingly whittle spoons for Jurgita and her guests, but generously she used to give her guests the wooden spoons as a memento of their evening. However, one day with the imminent arrival of 40 guests and a request for 40 spoons, he refused and to this day has not carved her one single spoon. "Stubborn!" Jurgita declared, "Samogitian men are stubborn. A Samogitian man will tell you they love you only once and on your wedding day and if you ask them later if they love you, they will reply I have already told you once, I will let you know if anything changes." Lithuanians are also very proud to be the last Pagans in Europe, converting to Christianity in the 14th century and Samogitians were the last ethnic group in Lithuania to accept Christianity – "See we are stubborn!" declared Jurgita.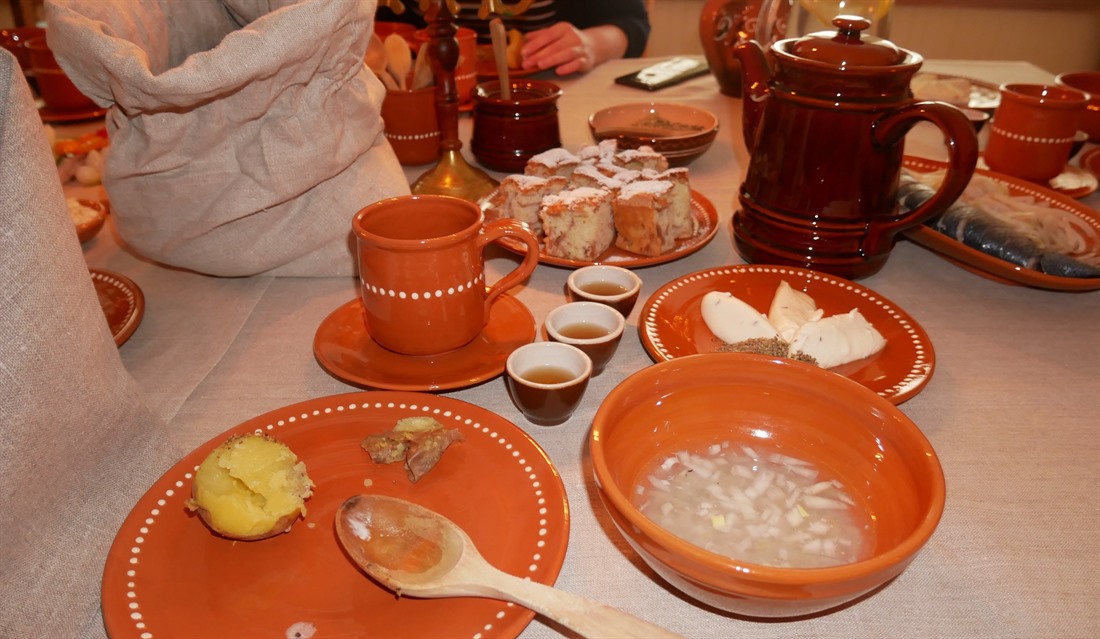 We try nuclear-hot potatoes served in a plastic bag covered with linen – an idea of Maria's to keep the potatoes hot for clients. Using the handle of the spoon we peel the boiling skin back and then use the spoon to smother the potato with kastinys - a tasty sour cream butter, which they jokingly refer to as Samogitian caviar. Maria tells us that making kastinys takes a lot of patience, time and work, otherwise it can fail. Once the potato is covered with this delicious creaminess, it is dipped in hemp seeds, which are often used on feast days in Samogitian culture, accompanied by cibulynė – a cold soup made with onions, herring and a lot of garlic, which explained the delicious smell.
We soon find out what the three thimble-size clay cups are for, when they were filled with a traditional 60% proof liquor. Maria tells us the recipe is secret but is made from a variety of herbs. As always the first shot was the hardest but we were toasting like Samogitian pros by time we were downing our 12th and 13th shot - shouting "ventos, dos and emom", which I think means one, two and let's go! But by our final shot, I really couldn't remember!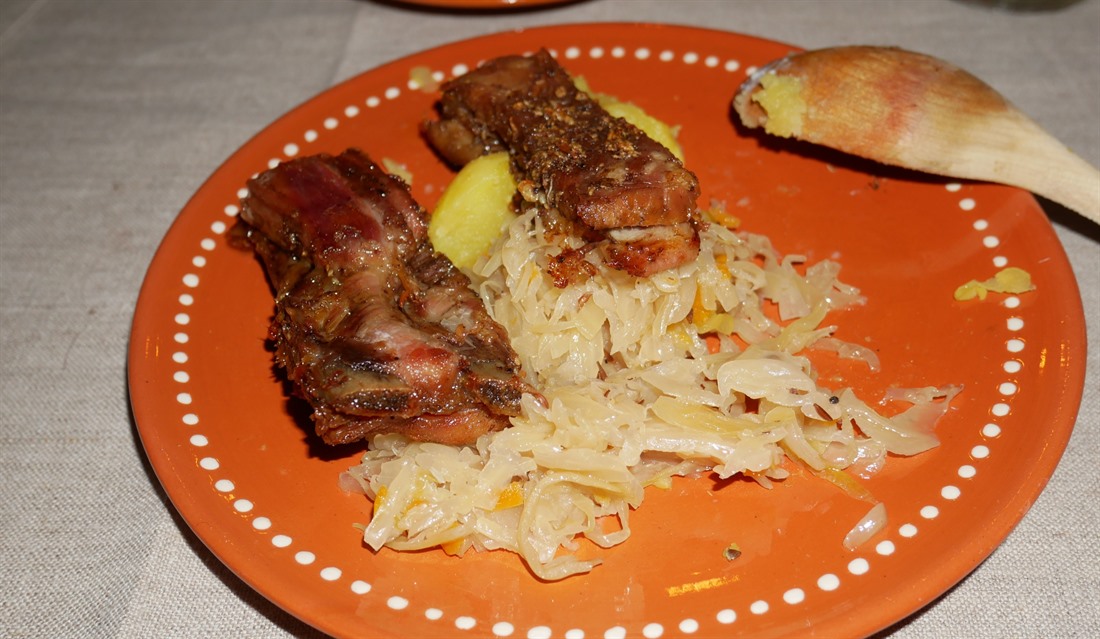 We enjoyed the most tender pork ribs served with sauerkraut, hinting at the Prussian influence in the area, followed by yummy apple cake and delicious home-made cheese, served in a traditional triangular shape. We drizzled honey made from buckwheat over the cheese – the honey smelling like the forest in the early morning. After our last few shots our Samogitian dinner came to close - a truly memorable and wonderful experience!
Find more inspiration on our social media #MyRegentMoment