Regent Holidays' Product Manager, Andrea Godfrey, took her nephew Jack (aged 12) to discover Finnish Lapland during February half term. Here is Jack's charming account of his trip.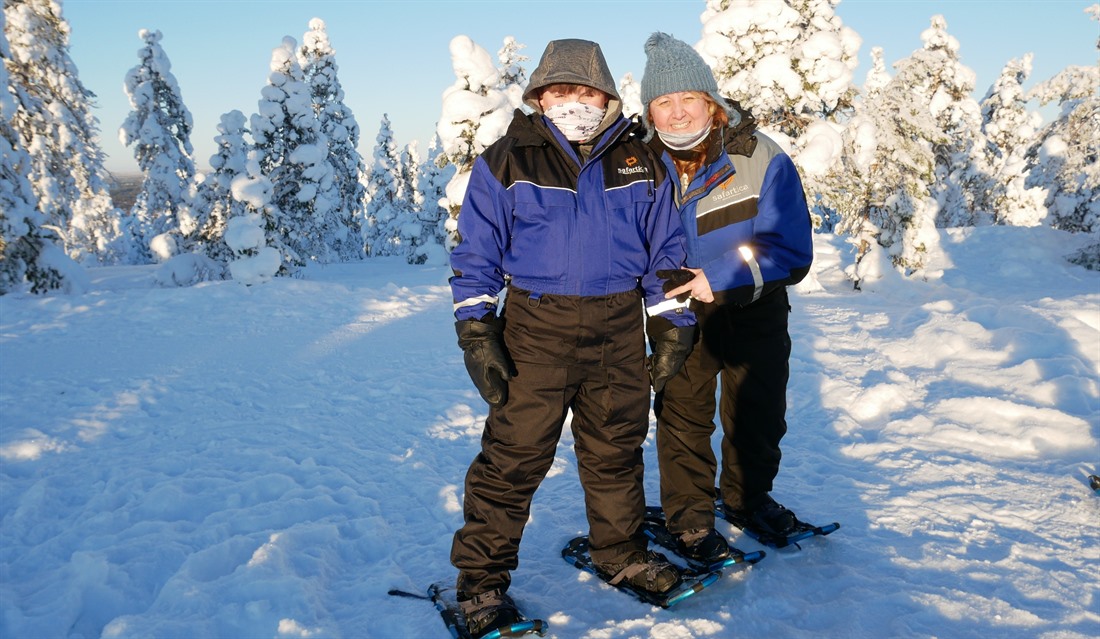 When Aunty Andrea told me we were going to Finnish Lapland for February half term, I had no clue about it or what to expect. But when she told me about all the snow there and the activities she had planned, then I was super excited. We stayed overnight at Gatwick Airport for our very early morning flight on the Monday – I was not looking forward to a 5:50 flight and was pretty grumpy about getting up so early but the flight with Norwegian Air was really good. I enjoyed the free WiFi and the 3½ hour flight flew by, and Aunty Andrea just slept.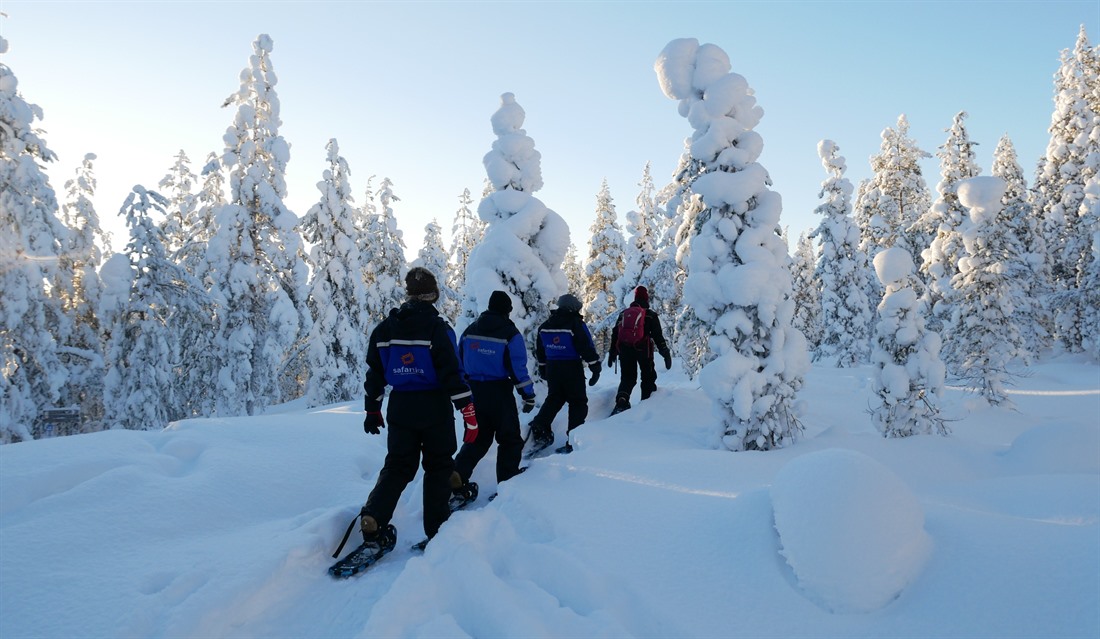 I have never seen that much snow in my life before and it was so cool throwing snowballs at my Aunty and going tobogganing within a few hours of arriving. Our first excursion was snowshoeing in a forest outside the town of Rovaniemi. The sun shone and the snow sparkled as we snowshoed our way between the trees covered with snow – I kept falling over, which was really funny.
Even though it was cold we were warm in our thermal overalls from Safartica. Halfway through we had delicious hot chocolate and roasted marshmallows. On our second day, we went snowmobiling and Aunty Andrea was nervous of driving the snowmobile, she was not very good at it! I enjoyed going really fast along the frozen river – we visited a Reindeer farm and went to a short ride in a sleigh. That was a very fun day.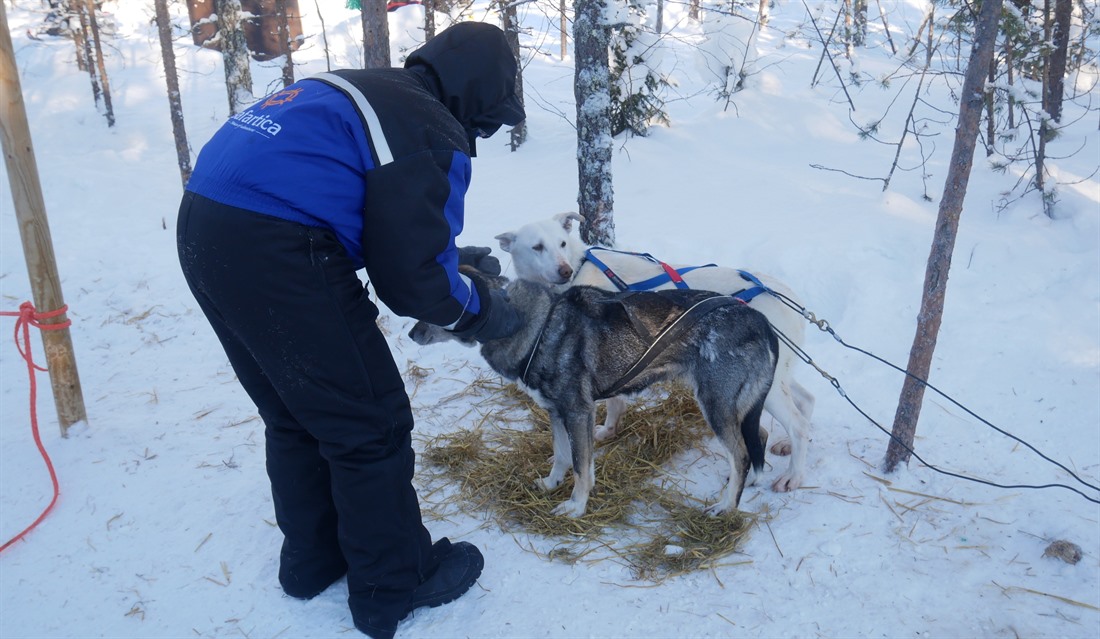 In the evening we went to an Ice Theatre to see a film about the Northern Lights, even though the conditions were good, I was disappointed not to see them in the sky but at least I got to stay up late and ate lots of sausages and a reindeer burger cooked over a fire.
On our third day we went on a husky safari, which was fantastic! I sat in the sleigh and my Aunty Andrea mushed, I wish I could have had a go but I was too young. We had a team of 6 husky dogs, they pulled us really quickly along forest tracks and across a frozen lake. The girls behind us fell off their sleigh but we didn't. We saw lots of husky puppies, which were really cute and I wanted to take them home. The sun was so bright – it was another fantastic day in Lapland.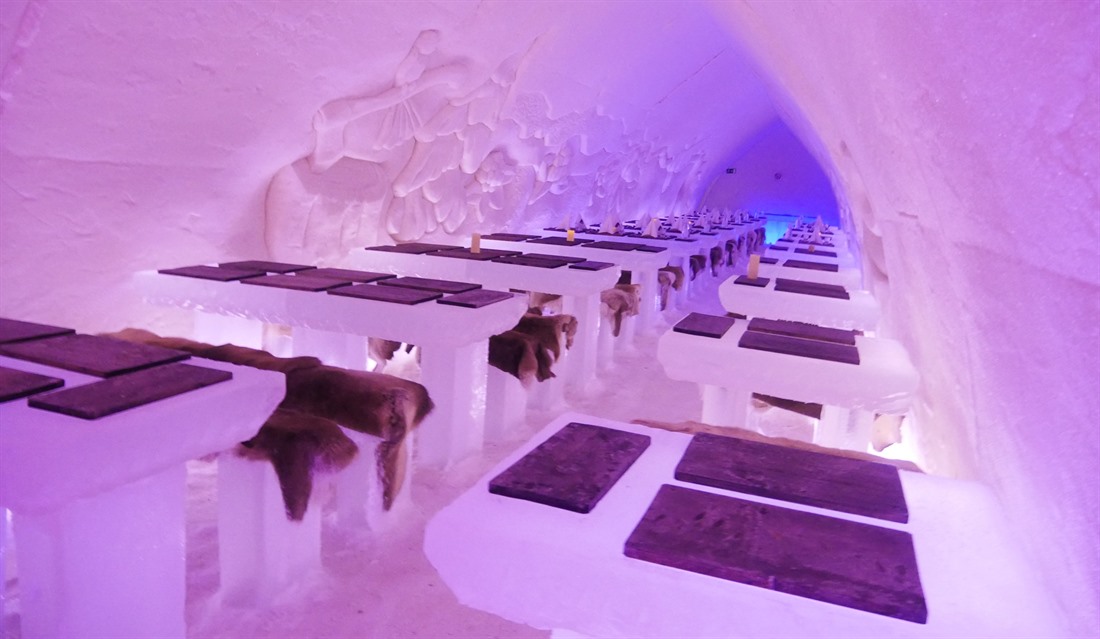 This evening we had dinner in the Ice Restaurant at the Igloo and Snow Hotel, which just blew my mind! Eating hot food at an ice table, sitting on an ice seat (covered with fur so we didn't get wet!) and drinking juice from an ice glass – I couldn't believe it. Afterwards, we went for a dip in an outdoor hot tub and my hair froze but we didn't see the Northern Lights, they were very shy! We also went in an ice sauna, which was like a cave made of ice, and when we put water on the heater, it filled with hot steam.
My favourite excursion was Ice Fishing – it was another bright sunny morning but very cold. I would have to say that I was not cold at all with my layers and thermal suit. We learnt how to drill the hole, that was hard work, but I made 5 holes to try and catch some fish.
I was disappointed that I did not catch anything as I love catching fish. I was sad to leave Lapland as I really loved everything we did, it definitely was a trip of a lifetime.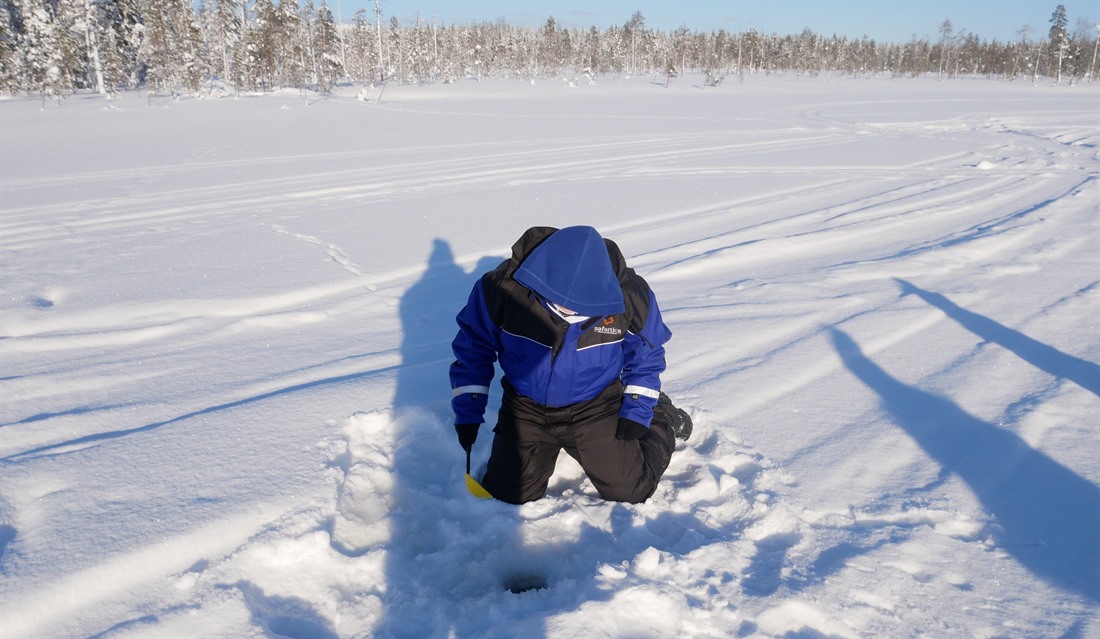 Find more inspiration on our social media #MyRegentMoment