Regent Holidays Marketing Executive Elisabeth Griffiths recently returned from the Faroe Islands, where she discovered incredible scenery, plenty of adventure and a very warm welcome.
There are three important things to know about the Faroe Islands. The first is that nothing is pronounced how you think it should be. The second is that the weather takes some getting used to. Take my arrival into the airport on Vágar, for example.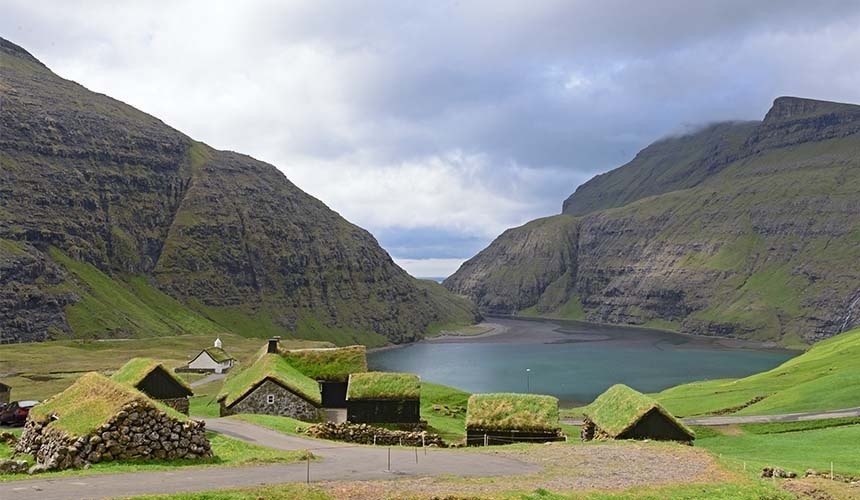 "OK," said the captain over the plane's speaker. At this point, we had been circling above a thick layer of cloud for eighteen minutes. He continued casually, "It has cleared up a little bit, so we are going to try to land. It's very changeable at the moment. If there's more fog by the time we get down, we will go round again. Visibility was less than 100m a little while ago."
Overhead, the seatbelt sign pinged ominously once again.
Five minutes later we were on the ground, and the friendly, enthusiastic greeting from the Visit Faroe Islands team members erased any lingering nerves from the landing.
This is the third thing to know about the Faroe Islands: the people here are the most welcoming I have ever met.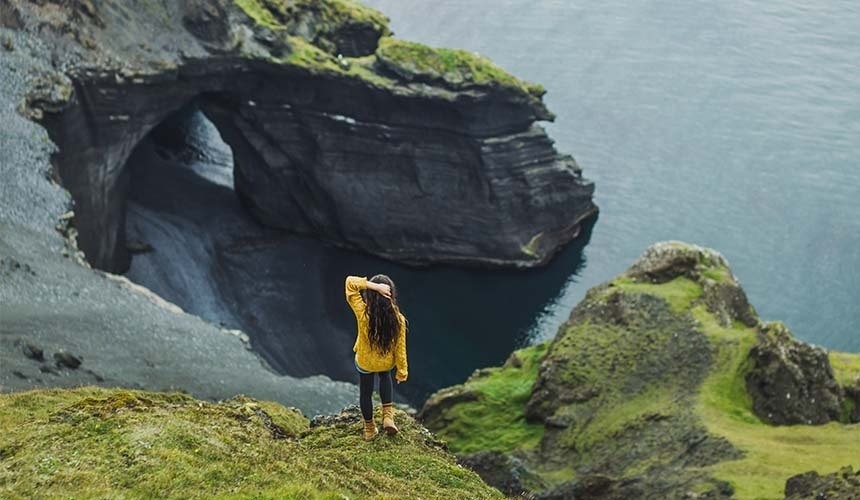 From the moment we settled in for a cosy, delicious dinner in Bøur on Thursday night to the second we dropped off our borrowed car with our travel partners 62°N on Tuesday, we were treated with breathtaking warmth.
Myself and Rob Longstaff from the Regent Holidays Iceland & Arctic Team travelled to be part of the Faroes' inaugural "Maintenance Crew", part of a project that saw the closure of ten major tourist sites across the archipelago, with 100 "voluntourists" offered food and lodging in exchange for two days of work repairing, building, and maintaining these vulnerable areas.
We spent the two days of the Closed for Maintenance project repairing ancient cairns along the path from the capital, Tórshavn, to historic Kirkjubøur (take a guess how to say it. Go on.). More importantly, we got to know our supervisors Andrea, Niclas, Vanja and Elsa Maria, and learned just how deep that Faroese instinct for welcome and warmth really runs. I have never felt so instantly part of a place as I did during my time in the Faroes.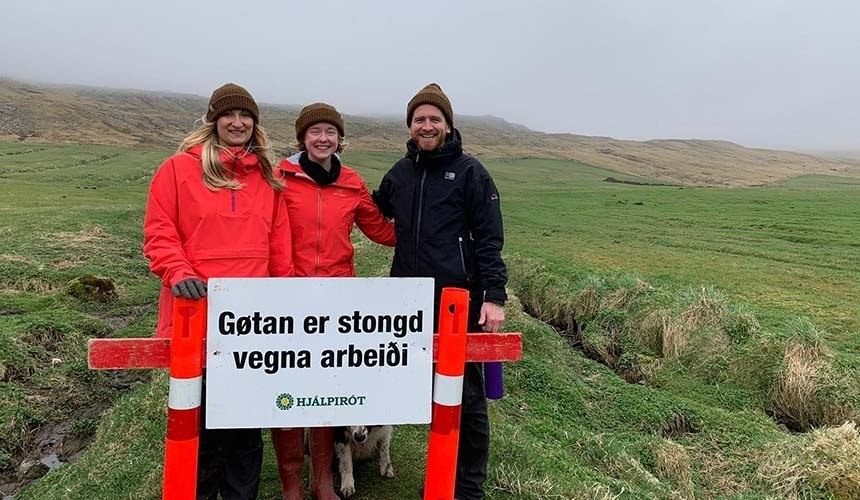 Dinner on Friday night really underscored the welcome. Anna and Óli, farmers from Velbastaður, laid out an amazing spread for our team of ten in their home, demonstrating the very best of expansive Faroese hospitality with an exquisite stew, plentiful beers from the local microbrewery Okkara, and fascinating insight into life and customs in the Faroes. I was delighted to find out a couple of days later that they extend this hospitality to visitors regularly, and travellers to the Faroes can buy a seat at their dinner table on set dates to enjoy a five-course Faroese meal, beer, and their exceptional hosting.
We struggled to believe that anything could top the superb two days of the project and the charms of turf-roofed, historic Kirkjubøur—but then we struck out to explore the islands of Streymoy, Eysturoy and Vágar once the project was finished, and we learned how wrong we were.
The Faroe Islands have an unfair share of natural beauty. Every turn in the road leads you to another breathtaking vista, with towering, brown-green mountains shearing sharply off into the azure Atlantic, and tiny villages hunkered down on the edges of fjords, the steep cliff walls rearing up dramatically behind them. Driving around is a brilliant way to explore. You can follow the "Buttercup Routes", marked in green on the free maps available from Visit Faroe Islands, for the best of already-spectacular roads.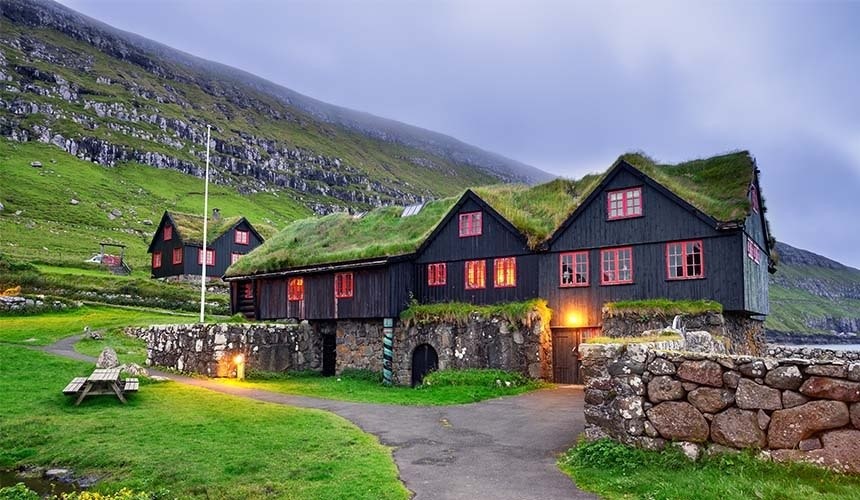 A word to the wise, though: when asking for directions, be prepared to take a while about it. On Monday morning, we popped in to Visit Tórshavn to see Barbara, to whom I owed some money for a sweater. She asked where we were headed, and I mentioned Eiði. She frowned.
"Where?"
For several moments, I stabbed increasingly desperately at the correct pronunciation. "Ah," she said at last, when I gabbled something about a football pitch. "You mean 'Eye-urr'."
"Um," I said helplessly, "yes." Pause. "I think."
She laughed, and I couldn't help laughing too. That's the thing about the people from the Faroes. No matter how badly you butcher their language, they're still eager to make you feel like you belong.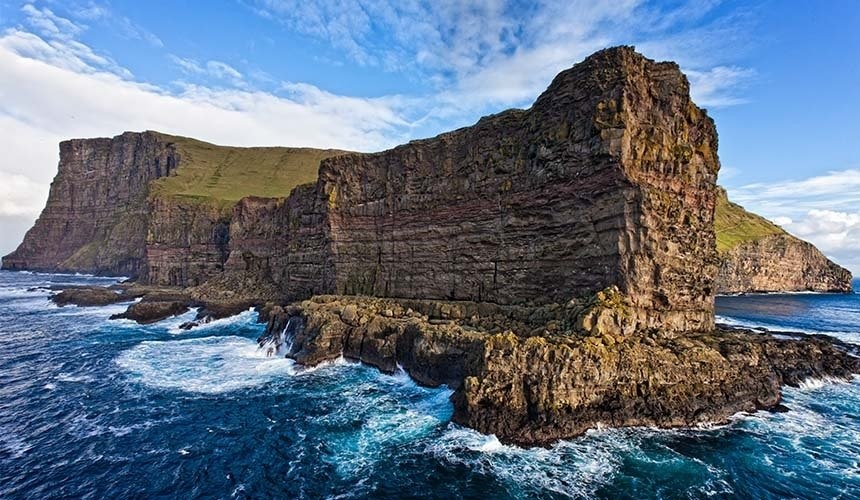 Find more inspiration on our social media