Uncover this vibrant Baltic city with our round-up of the best places to visit in Tallinn – Estonia's historic and picturesque capital.
Tallinn is certainly the poster boy for quaint medieval old towns. Most visitors head straight to the jumble of cobbled streets leading to the Town Hall Square and the Alexander Nevsky Cathedral.
However, as with most cities, there are some really interesting districts of Tallinn to discover, as we found out on our most recent trip.
Here are our top recommendations for places to include on your Tallinn itinerary.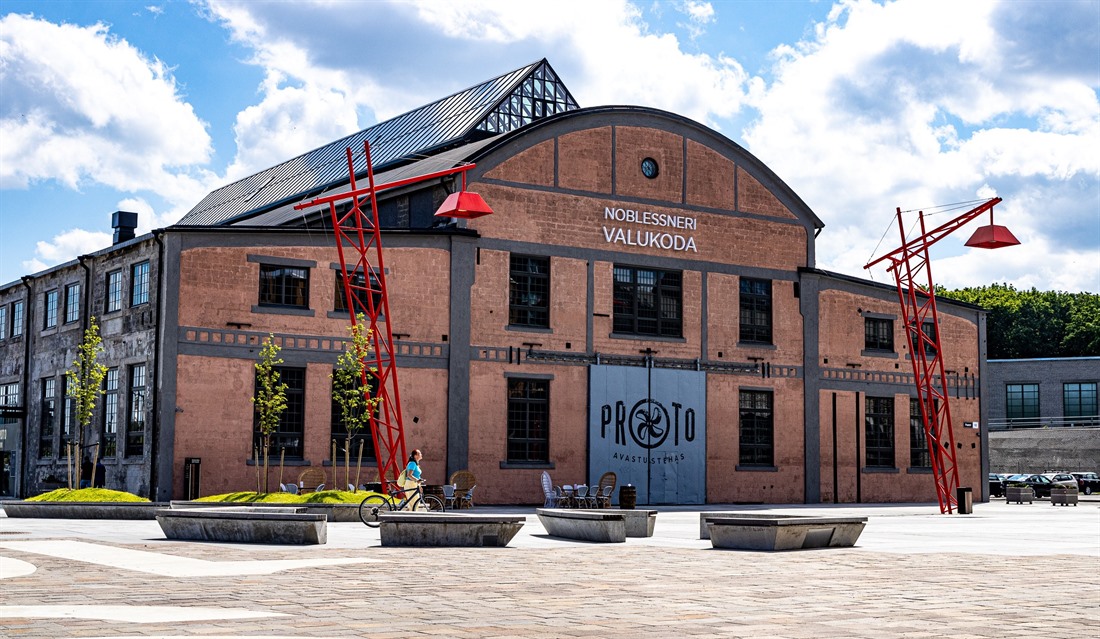 Noblessner
To reach the charming seafront quarter of Noblessner, it's a lovely walk though Kalamaja, which is actually a cool bohemian district in itself with lots of old wooden houses.
The history of the Noblessner dates back to the early 20th century, when two St Petersburg businessmen – Arthur Lessner, a machine manufacturer, and Emanuel Nobel, Europe's largest fuel tycoon (and yes related to Alfred Nobel) – built a submarine factory here.
The name of the factory, 'Noblessner', was created by combining their two surnames. A total of 12 modern submarines were built in the factory between 1913 and 1917. Although the construction of submarines ceased after Estonia's independence in 1918, shipbuilding and repair took place here until 2018.
These days, Noblessner has undergone rapid development. It's home to a yacht harbour, offices, museums, restaurants and the taproom of Estonia's most popular brewery: Põhjala.
We visited the acclaimed Lennusadam Maritime Museum, located in the old Lennusadam seaplane harbour. Set in a huge hangar, this museum explores Estonia's maritime history. I'll admit, I was a little disappointed there were no actual sea planes – but the museum's intact submarine, the Lembit, and the famous Suur Tõll icebreaker docked outside, more than made up for it.
In the area, you can also find the Kai Art Center, Iglupark, PROTO Invention Factory VR centre and techno nightclub: HALL. There are cafes and the aforementioned brewery. And for the foodies among you, enjoy culinary masterpieces at restaurant 180°, founded by Michelin-starred chef, Matthias Diether.
We dined at local favourite, Lore Bistroo, and the food was delicious – especially the small plates of marinated squid tentacles!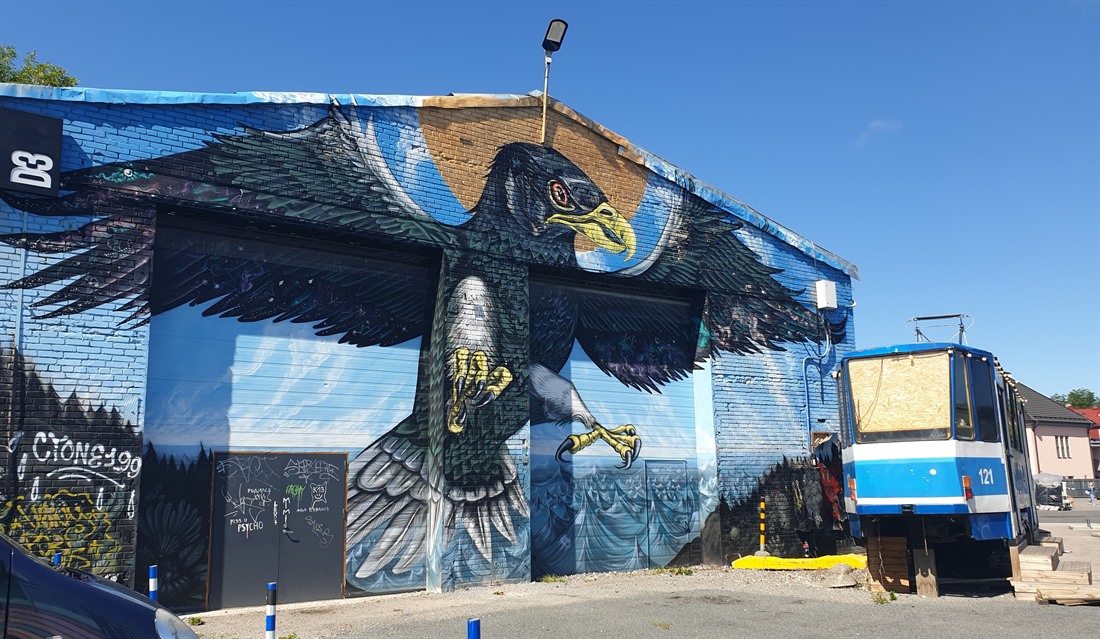 Telliskivi Creative City & Balti Jaam Market
I love a train station, so visiting Tallinn's main station was high on my list of things to see.
We discovered a great market close by: The Balti Jaama Turg (Baltic Station Market). It's packed full of different stalls and shops selling anything from food to vintage clothing and antiques. We really enjoyed browsing the soviet kitsch on the antique stalls.
Just a little further on is Telliskivi Creative City, located in the former industrial complex of Tallinn. Here, you can find lots of cool cafes, boutiques, and independent shops – it's just got a great arty vibe.
We visited the internationally-renowned Fotografiska Tallinn Photography Museum. More than 800 different cultural events take place here throughout the year, and the venue exhibits over twenty different works of street art.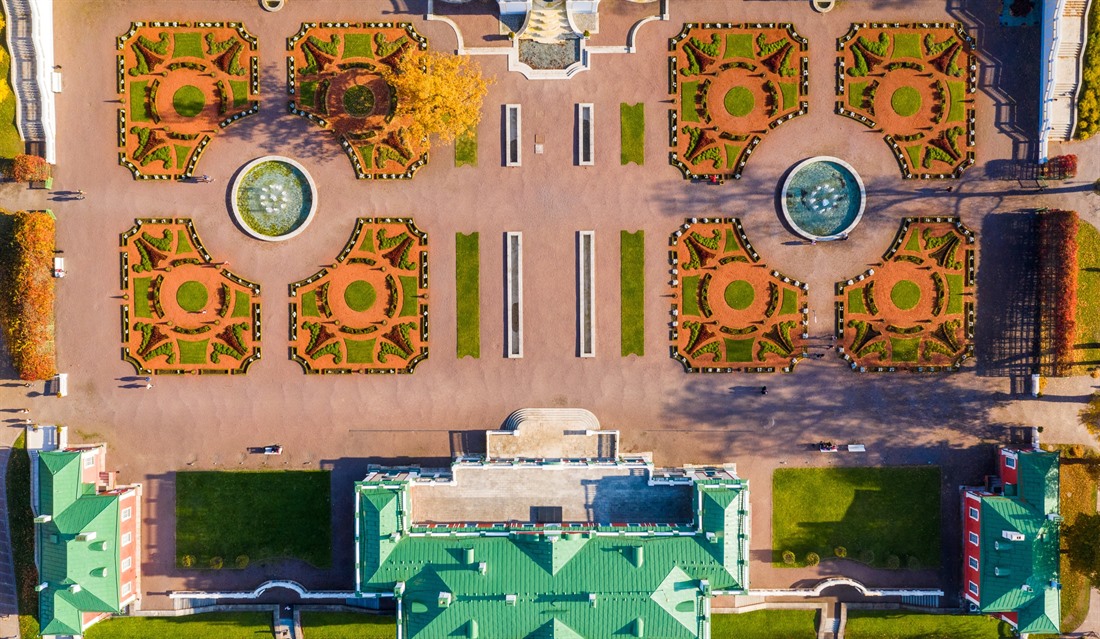 Kadriorg
Taking the 'Number 1' tram out to Kadriorg was pretty exciting in itself and very easy to navigate. At the heart of Kadriorg – one of Tallinn's most upmarket districts – you'll find Estonia's only Baroque palace and park, established 300 years ago by Russian Tsar, Peter the Great.
The park actually contains seven museums, including Kadriorg Art Museum, located in the stunning Baroque Kadriorg Palace. The park with its various gardens is a wonderful place to walk around. Be sure to explore the nearby tree-lined streets with their posh villas, old wooden houses, and regal summer residences.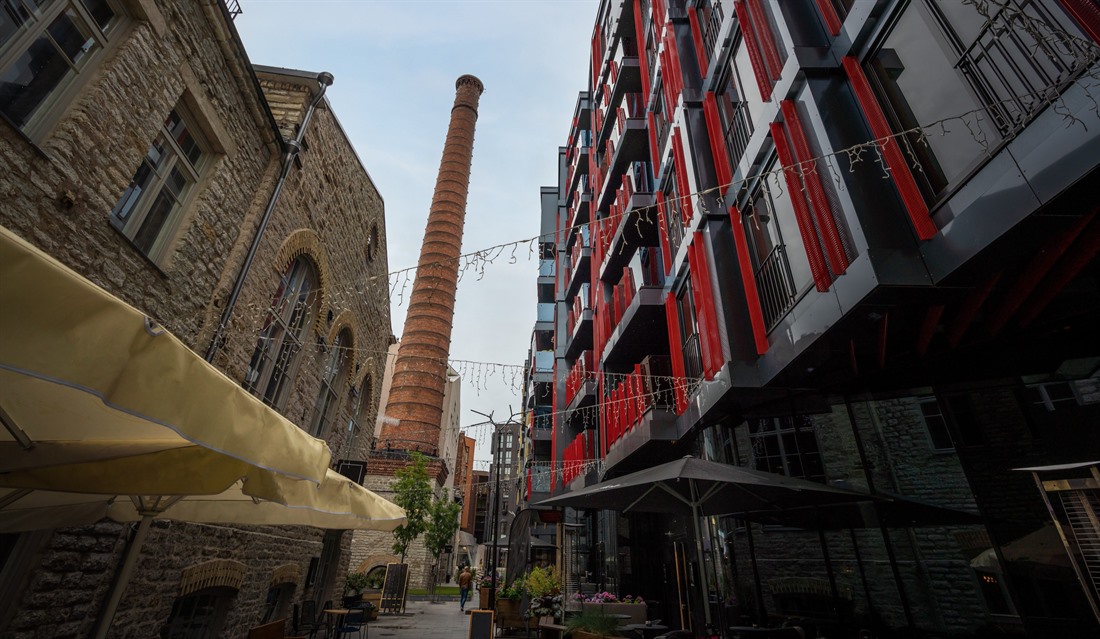 Rotermann Quarter
Located between Tallinn Old Town and the Ferry Port, this once industrial district has undergone a radical make over.
Wander around its lanes lined with old brick warehouses and an odd chimney stack. Enjoy boutique shopping and great dining options, such as Pull, opened by one of Estonia's top grill masters!
We loved the Kalev Chocolate Shop here, Estonia's oldest and most cherished chocolate brand. If you still have room, enjoy cinnamon buns and delicious sourdough bread at RØST – one of the few bakeries in Tallinn making sourdough!
Rotermann Quarter is also just a stone's throw away from the landmark hotel, Hotell Viru. Visit the KGB museum on the top floor of this famous hotel to delve into the city's fascinating Soviet history.
Ready to explore Tallinn?
A treasure trove of beautiful buildings, delicious craft beer and diverse museums, Tallinn's 13th-century centre and its surrounding districts are crying out to be explored. The combination of medieval and Soviet history, make this a 'must visit' destination for history buffs and intrepid travellers alike.
Start planning your own adventure by taking a look at our tailor-made Tallinn Holidays.