It's impossible to have a bad meal in Albania.
That's a pretty bold statement to make, but after my recent trip to Tirana and beyond, I stand by my words.
When asked for restaurant recommendations on the first night, our guide replied: "Do you want a great meal, really great or really really great meal? There is no such thing as a poor restaurant in Albania!"
Taking into account the amazing value for money, Albania should top of the list for intrepid foodies.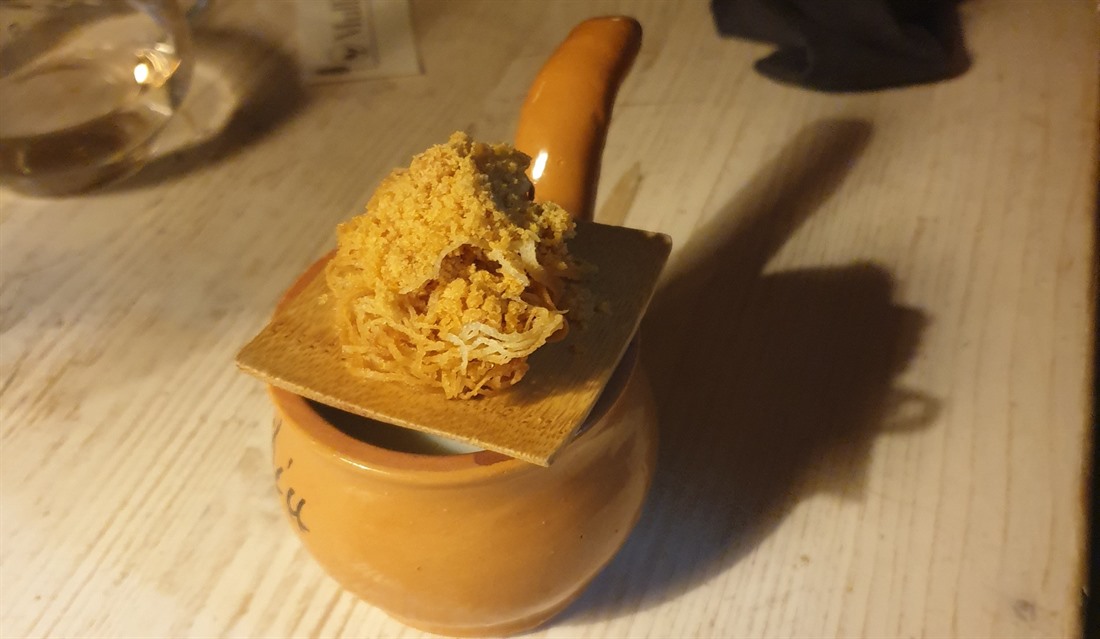 Mullixhiu
Located in the Grand Park of Tirana – a 30-minute stroll from Skanderbeg Square in the city centre – this rustic restaurant transports you back to simpler times.
The walls are covered with wood, the table tops consist of course boards, the plates are hardy stoneware and the napkins are natural linen. With its stripped-back aesthetic and comfortable atmosphere, we felt immediately welcome upon arrival.
Owner and chef, Bledar Kola, travelled through Albania and its villages, speaking to elderly women about their traditional dishes. He brought these classic dishes back to his restaurant and gave them a modern twist.
For many years, Albanian cuisine has centred around Italian influences, so it was great to taste traditional dishes quite unlike anything else I had tasted before.
A selection of cheeses and traditionally cured meats were quickly laid out, accompanied by rustic corn bread. Between sips of crisp white Shesh i Bardhe from the winery, Arberi, we enjoyed Fli – a layered pastry dish with soured cream and chestnut honey. The salads were out of the world – persimmon, pumpkin with dried tomatoes, and the freshest beetroot and spinach mix.
And the dishes just kept on coming...a homemade Albanian pasta served with porcini mushrooms. A tender baby goat was presented, accompanied by a delicious organic red wine. My friend was brave enough to try their free dessert: a fermented corn drink served in a pipe-shaped dish. "Interesting", was the feedback.
We ended our meal with a small glass of homemade organic rakia, a daily glass of which is recommended by our Albanian partner's doctor.
There are two choices of tasting menus, from 2500ALL to 3000ALL (£18-£22 per person), plus wine is around 1800ALL (£12 per bottle).
This is Albanian Slow Cuisine at its finest: cooking according to original recipes, using local products, strengthening small farmers and making the roots of Albanian cuisine visible again.
It was not surprising to hear that Bledar Kola is related to Altin and Anton Prenga – owners of the celebrated Slow Food 'farm-to-table' restaurant at Mrizi i Zanave.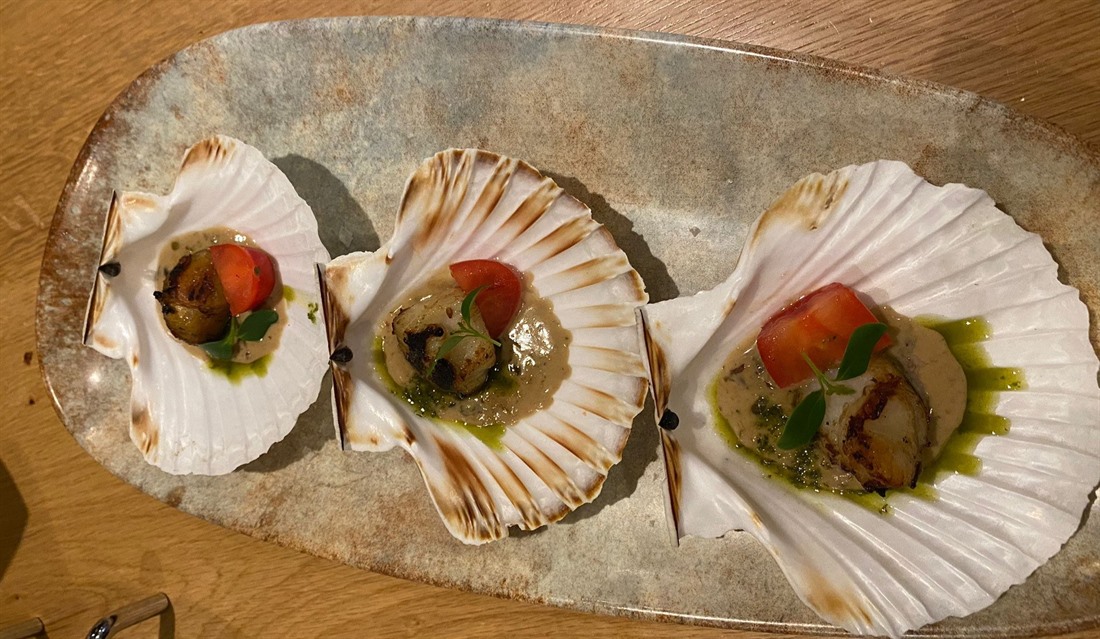 Salt
Located in the trendy Blloku area, this popular eatery was really busy, even late on a Sunday night. Their large menu is a delightful mix of Mediterranean cuisine, sushi, steaks and burgers, with tacos even making an appearance.
In a country where meat, dairy and fish all feature heavily on its menus, there are six vegan options on Salt's menu. With its open kitchen and trendy décor, you can see why this place is rated so well.
Now, Albania is a place that takes salads to the highest level, so by the recommendation of our waiter, we ordered the delicious beet salad...and this was no ordinary beetroot salad. Served with goats' cheese, spinach, caramelised walnuts and pomegranates, it was bursting with flavour and fresh ingredients.
The shrimp tempura, served with a spice dip, was beautiful and plentiful. Plus, we received a huge portion for just £8! The fresh tuna sashimi, served on a bed of ice, was a work of art in itself. The scallops, served in bourbon and a green pepper sauce, was an exceptionally tasty dish.
My friend ordered the most delicious steak she had ever eaten and it was cooked to perfection. This was one of our most expensive meals out; complete with a bottle of wine, it came to around £80.
Perfect for celebrating a special occasion or simply toasting your last night in Tirana, Salt restaurant does not disappoint!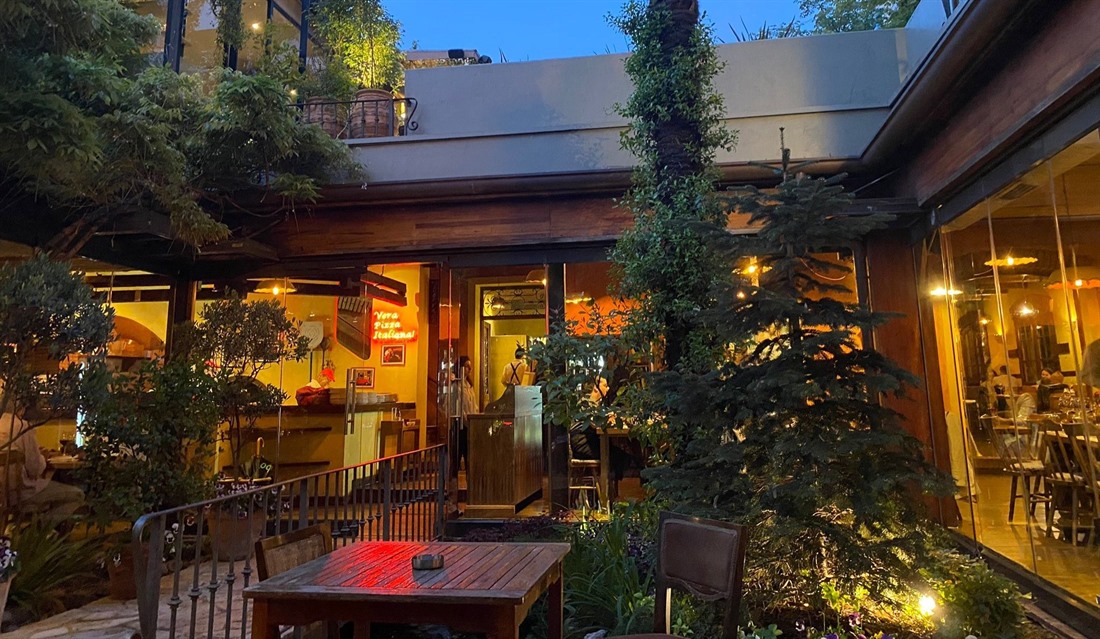 Artigiano at Vila
On recommendation from our local partner, we headed out to this super busy restaurant on a Saturday night without reservations!
People just kept arriving to pick up take out, celebrate birthdays and enjoy romantic dinners. There was not a table to be had inside or on the popular roof terrace, but a table was found for us on the small terrace at the front!
Again, the selection on the menu was huge, but craving something simple I ordered a margherita pizza cooked in a wood fired oven. And for just 540 ALL (less than £4), is was great value!
My friend ordered the most delicious sauteed mushrooms, followed by seafood linguine topped with wild fresh tiger prawns.
The bottle of Italian wine we ordered cost almost as much as our two courses. So, for approximately £23 in total, we indulged in some pretty spectacular Italian food.
Want to sample authentic Albanian cuisine?
From its authentic restaurants to its traditional cuisine – not to mention the high quality of food at affordable prices – the food scene in Albania is quickly gaining a reputation for delivering gastronomic excellence. Be among first wave of travellers to sample its delicious dishes, world-renowned coffee and lip-smacking selection of wines.
Take a look at our tailor-made holidays to Albania or speak to a Travel Specialist today to start planning your gastronomic adventure.