We regularly send our Arctic Travel Specialists out to Finland to visit some of the most iconic places to stay in our Lapland Holidays collection, and this time we explored – Kakslauttanen Arctic Resort. After spending a few days exploring the stunning frozen landscapes, our experts have picked their top five excursions and activities that we recommend you add to your Lapland winter holiday.
Spend four nights at Kakslauttanen with our short Lapland Winter Escape holiday. Click to find out more.
Day Trip to Lake Inari with Ice fishing, Snowmobiling and Sami Culture
Travelling by snowmobile around Lake Inari, the third largest lake in Finland, this full-day excursion is a great way to discover the region around Kakslauttanen while learning about traditional Sami culture. After an introduction to operating a snowmobile, you climb aboard your winter craft and ride across the frozen lake for 45mins to reach the fishing point, where you'll have the chance to try your hand at ice fishing. Lunch consists of hot soup and fresh bread, plus any fish that were caught in the morning, before travelling back by snowmobile and visiting the Siida Sami culture museum.
Joanne says: This was my favourite excursion as it felt like something that people rarely have the chance to do!
Duration: 9 hours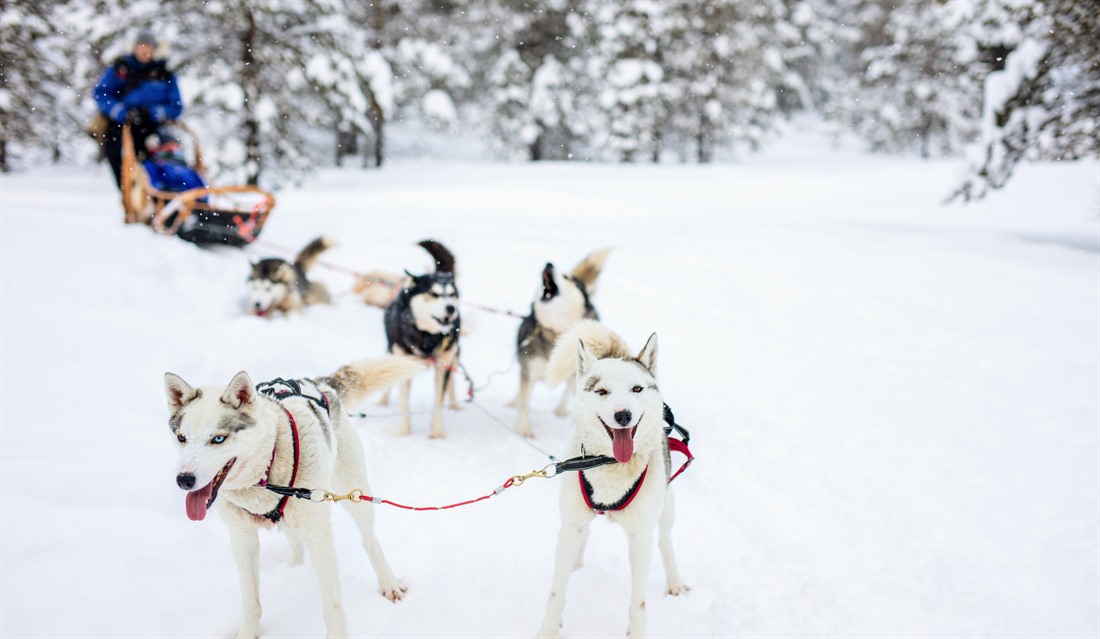 Husky Safari
No visit to Lapland is complete without dashing through the snow pulled by traditional husky dogs. After a short instruction on how to drive the dogs, you'll unleash your inner Sami with a two-hour ride, and have the chance to spend time with the dogs at the end as you warm up with a hot drink. The dogs clearly adore running and are very friendly towards visitors, keen to interact and play. Speak to a Regent Holidays Travel Expert to time your visit to see husky puppies.
Laura says: I never realised how physical this was! You need to be reasonably fit as you have to stand half squatted, shift your weight to help the dogs turn, scoot when going uphill and balance whilst they pull you along – the movements feel natural but it's a workout!
Duration: 2 hours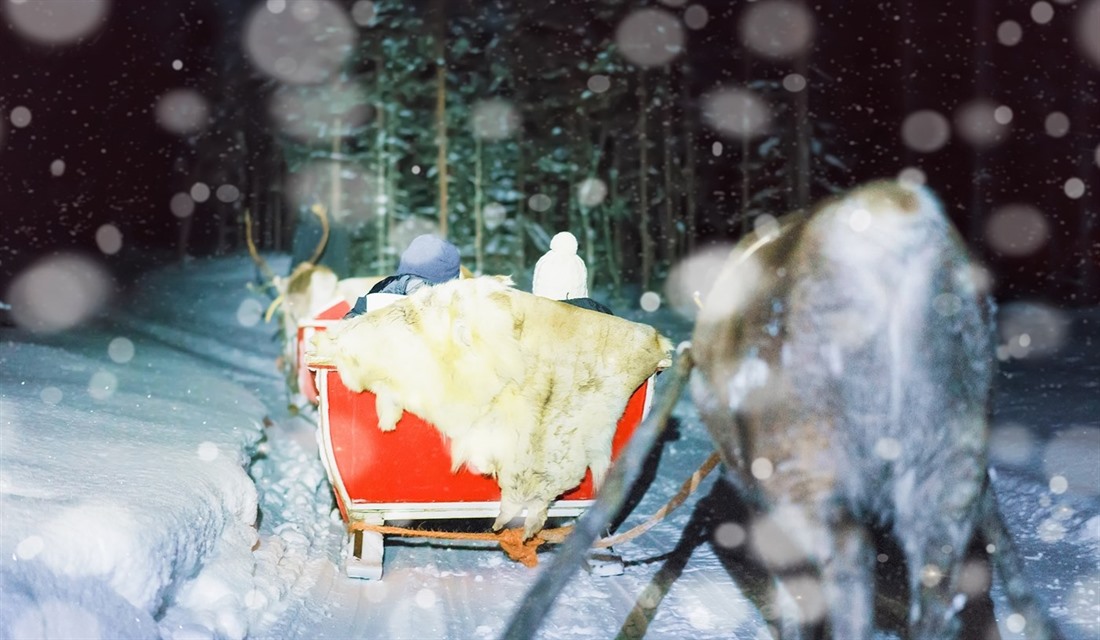 Aurora Hunting with the Reindeer
Sat comfortably in the sleigh, a reindeer ride is one of the easiest ways to set out in search of the northern lights while also counting as an epic experience. Reindeer are herd animals so tend to just follow each other, leaving you to lie back, watch out for the aurora borealis and enjoy the sensation of being pulled through the snowy countryside. A fire with hot drinks keeps you warm half way through the evening.
Emma says: I found the whole experience really relaxing and you travel far from any light pollution so have a brilliant chance of seeing the northern lights.
Duration: 2 hours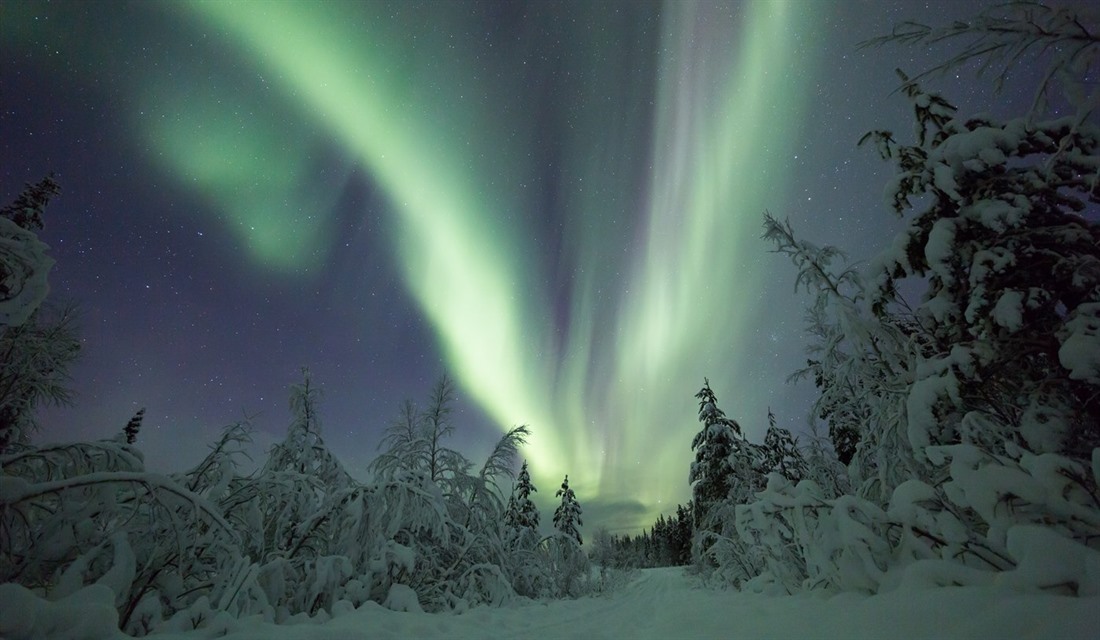 Aurora Hunting with Snow Tank
Heading out into the night in a Snow Tank provides a completely different aurora hunting experience. These powerful vehicles get you to the highest points of the fells for sweeping panoramas of the landscape and the vast skies. This trip pauses for a hot drink as the tanks take you miles from any northern lights-spoiling light pollution.
Joanne says: Our local guide was fantastic at telling stories to keep us all enchanted throughout the whole evening.
Duration: 3 hours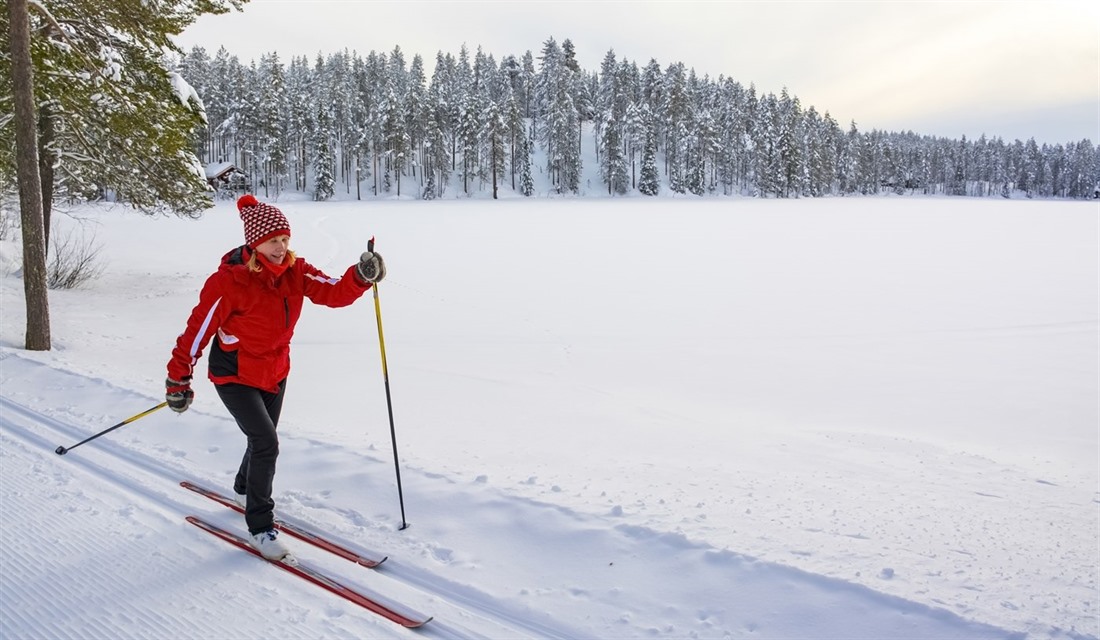 Nordic Skiing and Snowshoeing
Traditional cross-country skiing and snowshoeing give you the opportunity to try your hand at getting out into the natural environment under your own steam. Plenty of different ski ways criss-cross the region and they are well used by locals and tourists alike. You'll be fitted with your gear and travel out with an experienced guide.
Paula says: Cross-country skiing is a bit odd and doesn't have the thrill of downhill skiing, but it is becoming really popular in Finland as a keep fit activity. It's all in the arms and I found it tricky to synchronise myself at first but loved the challenge.
Find more inspiration on our social media and share your photos using #MyRegentMoment