I last visited Bulgaria in 1986. It was still a communist regime. The restaurants had lengthy menus but most of the items listed were not available and choice was limited to 'kavarna" - a watery stew or the famous Shopska salad with its salty white cheese. Bulgaria in 2017 is a very different place. Sofia, Plovdiv and Varna offer the range and quality of cultural activity available in similar sized European cities and there are many high quality restaurants.
Sofia is just over two hours flying time from London. It is a city that gradually reveals its delights which include a superb National Gallery, the iconic Alexander Nevsky Cathedral, some spectacular 1930's architecture, interesting markets and several stylish cafes.
The Cathedral is a symbol of Bulgaria and can accommodate up to 10,000 people. The interior is decorated with Brazilian onyx and Italian marble. The main dome is gold plated and the interior walls are covered with murals depicting various biblical scenes.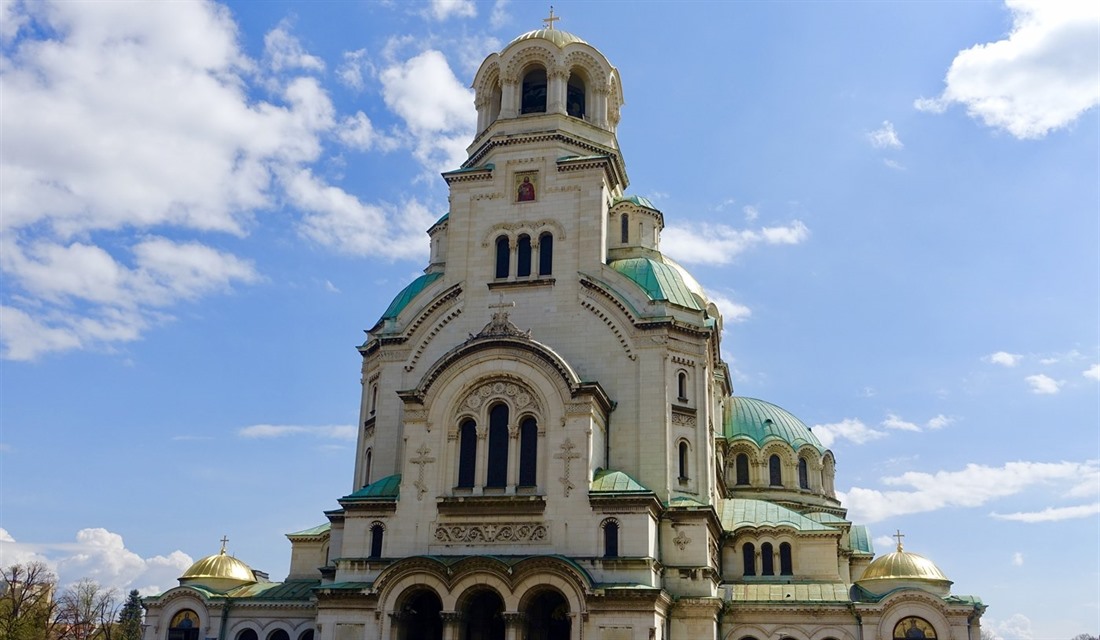 Sofia's markets include one originally called the Women's Market. People come here to buy fresh fruit, vegetables, meat, fish, herbs and spices, flowers, household items and cheap clothes. Stall holders spray their produce with water throughout the day to keep it looking as fresh as possible and to try to get an edge on the fierce competition with neighbouring traders. There is also an open air Book Market in Slaveikov Square, where the stalls offer an eclectic mix of academic books, second hand novels and children's books. The streets also provide a stage for many musicians whilst in the City Garden Park, chess enthusiasts gather to play on the specially designed tables, attracting groups of spectators and supporters.
The city has many museums such as the huge National Gallery which exhibits hundreds of works charting the history of Bulgarian art. The Sofia History Museum is also worth visiting. It tells the story of the city through displays of objects, photographs and films and includes a tram carriage, shop signs, advertisements and film of the city in the first part of the twentieth century.
The Rila Monastery is a couple of hours drive from Sofia. It is protected by austere walls designed to deter those who jealously eyed its wealth during its long history. Inside the courtyard, visitors are greeted with the vibrantly coloured wall paintings of the church, the black and white stripes of its arches and the brilliant white living quarters of the monks. Add the snow capped mountains as a backdrop and you have what must be one of Europe's most beautiful views.
The journey from Rila to Plovdiv passes through many small villages where life remains as it has for centuries and where horse and cart are still used to transport goods and people. Because it was spring I saw many storks and their nests perched on top of telegraph poles.
Plovdiv will be European Capital of Culture in 2019. It can boast a fantastic Roman amphitheater with spectacular views across the city as well as the beautiful old town with its colourful Bulgarian Revival style architecture dating from the 18th century. The Kaparna district, originally a centre for artisans but after being abandoned for many years it has been revitalised with cafes, bars, independent galleries and shops and is now the city's edgiest quarter attracting lots of young peoiple. The commercial centre also has several galleries, cafes and great restaurants. You can also see many street musicians there including some that play the Bulgarian bagpipes. I particularly enjoyed this city and plan to return during 2019.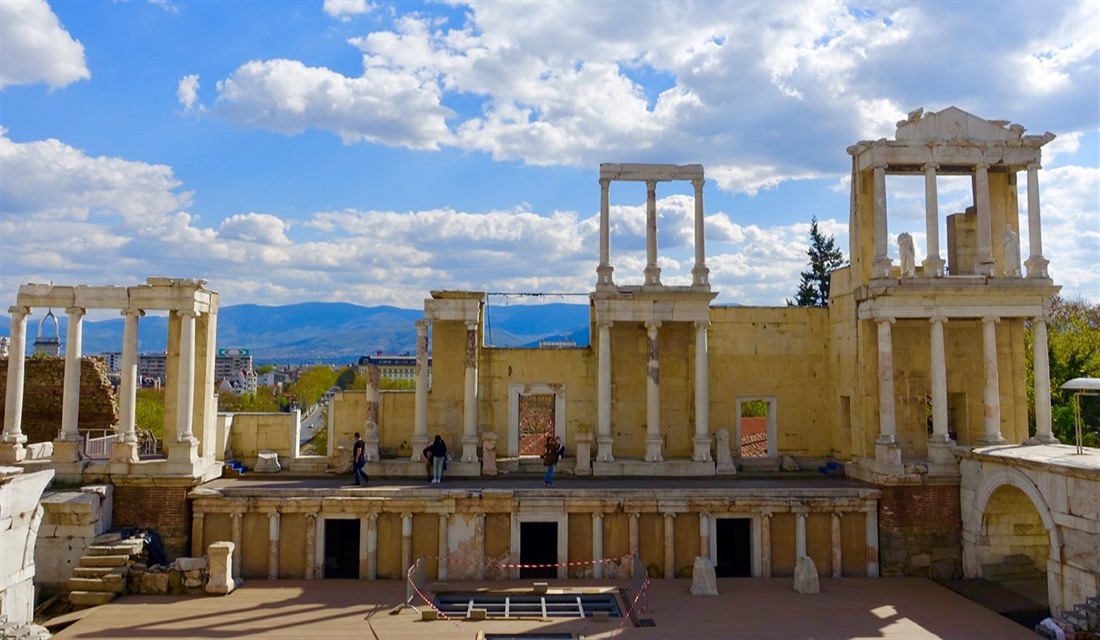 From Plovdiv, I travelled towards Varna and the Black Sea. During the summer, Varna's beaches become crowded but I had the beach pretty much to myself and although I needed to wear a light jacket, it was sunny enough to sit outside a beach cafe enjoying the strong coffee and homemade strawberry ice cream. My hotel was just a few minutes from the beach across the elegant Sea Garden that separates the city from the sea. Founded in 1862 it has been extended many times and includes a planetarium, observatory, zoo, cafes and restaurants.
The main attraction is the Roman bath or thermae, established in the second century and one of the largest in Europe. It is still possible to see the remains of the changing rooms, cold, warm and hot pools and a large social area. The baths remained in use for about a century before being abandoned as the Roman Empire faded.
Varna's architectural richness runs from Roman ruins to baroque and Art Deco apartment blocks, some fabulous modernist buildings from the 1930's and of course, the Cathedral. Completed in 1886, it is one of Varna's most iconic images with several domes and a beautiful interior where, as with Rila, every surface is covered in frescos.
My time in Bulgaria passed very quickly. I don't think it will be another 31 years before I return.
Words and photographs by Adrian Whittle. Adrian visited Bulgaria on a short break with Regent Holidays in 2017.
Find more inspiration on our social media #MyRegentMoment