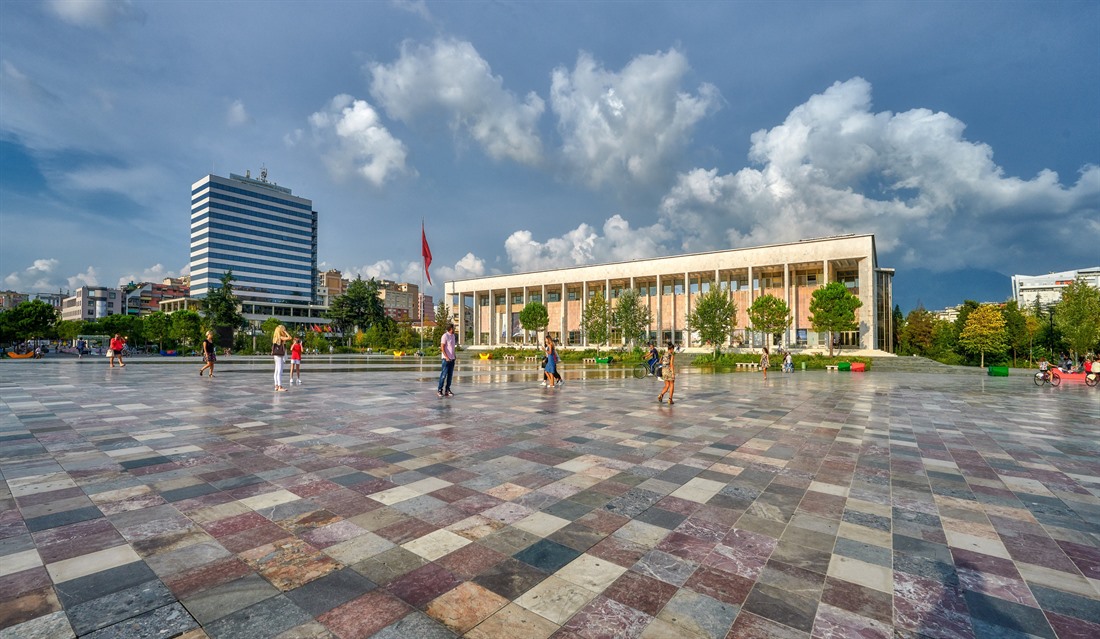 Having last visited Albania in the 90s, I could not turn down the opportunity to head back out there over the May bank holiday. I can certainly say that Albania today bears no relation to the country I last saw. Only a few ancient monuments are recognisable and even these have been restored. So many enterprises have thrived and are a tribute to the entrepreneurial spirit of the Albanians. Every town centre has been or is being refurbished into areas where it is a pleasure to hang out, and there is something for everyone. Expect dramatic scenery, vibrant cities, glorious coastline, mountain resorts, nature parks, history, culture, tradition, a variety of accommodation ranging from camping to 5* luxury, plus great food and drink and maybe the most important of all, very warm and hospitable people who are proud of their identity. Prices are also much lower than other European holiday spots; entrance fees to sites, museums etc are between £1.50 & £3; a pint of beer is from £2 and meals from as little as £10 for 2 courses – do you need any more reasons to visit?
Vibrant and colourful Tirana
I spent several nights in the capital of Tirana and set out with our immediately likeable guide Genti. As all good guides he was immensely knowledgeable and proud of his country, although I was not sure of his oft-repeated phrase "Albania enjoys over 300 days of sunshine a year" during the somewhat rainy days we encountered! The large central square in Tirana, Skanderbeg, has been transformed into a traffic-free, slightly pyramid shaped area. On certain weekends, central streets are closed to traffic so it is pleasant to wander around and enjoy Tirana's café culture. The square is dominated by the National History Museum with its impressive socialist realism mosaic, the very soviet looking opera house on another, the Palace of Culture and the bank of Albania. Not forgetting the grand mosque, which although closed in communist times was thankfully saved from demolition and is now beautifully restored. Of course, the square would not be complete without a powerful statue of Skanderbeg, Albania's national hero.
From the square the wide avenue of the Martyrs flanked by parks and grand buildings designed by the Italians during their occupation leads to a fine man-made lake surrounded by parks, play areas, adult gyms, running track and mixed woodlands. Altogether a haven away from the hustle and bustle of the city.
We stayed in one of our most popular hotels the Rogner, which I first visited some 25 years ago, its pretty gardens and pool still offering an oasis of calm today. Across the road is the beginning of Blloku – an area that was closed off during the communist regime as only the elite lived here, but today it is full of hip bars, cafes, restaurants and up-market boutiques. And there is no shortage of excellent restaurants at amazing prices, and I really think it is impossible to have a bad meal in Tirana. For cocktail lovers head to Colonial Tirana – the oldest cocktail bar in Tirana, still flourishing today!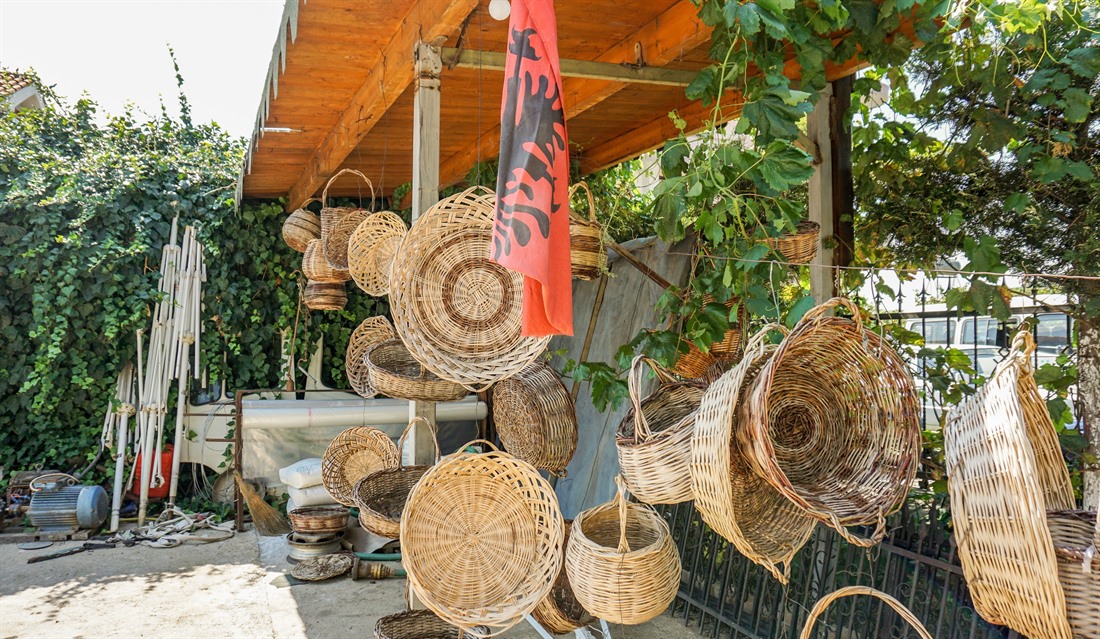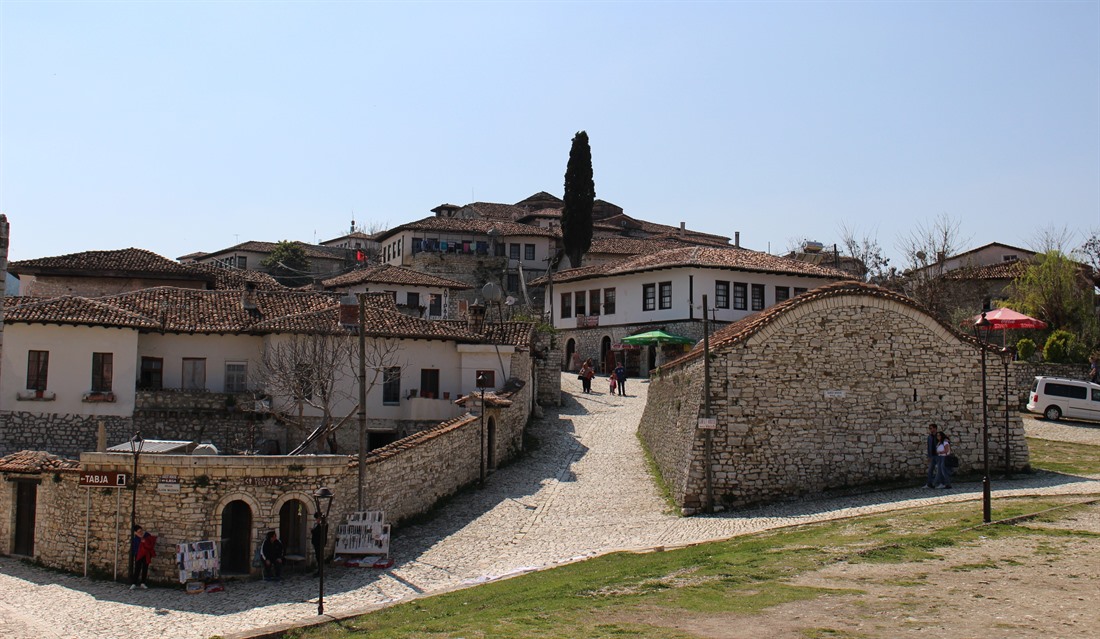 Berat - city of 1000 windows
On our second day we headed out of the city to Berat, known as a city of 1,000 windows. Picture perfect Berat looked impressive even under rainy skies. We drove up impossibly steep cobbled streets to the castle district overlooking the town. Wandering along stony alleyways edged by ancient houses, we visited a much-cherished Albanian national museum, showing the icons of a great painter – Onufri.
Although over 200 religious buildings in Berat were destroyed by the harsh dictatorship of Enver Hoxha, an historian had the forethought to persuade the authorities that works of religious art were part of Albania's national treasure, so many were saved including two priceless codices. On our way back to Tirana we tried to access Kuçovë Air Base, home to loads of old Chinese and Russian MiGs but NATO is busy renovating it.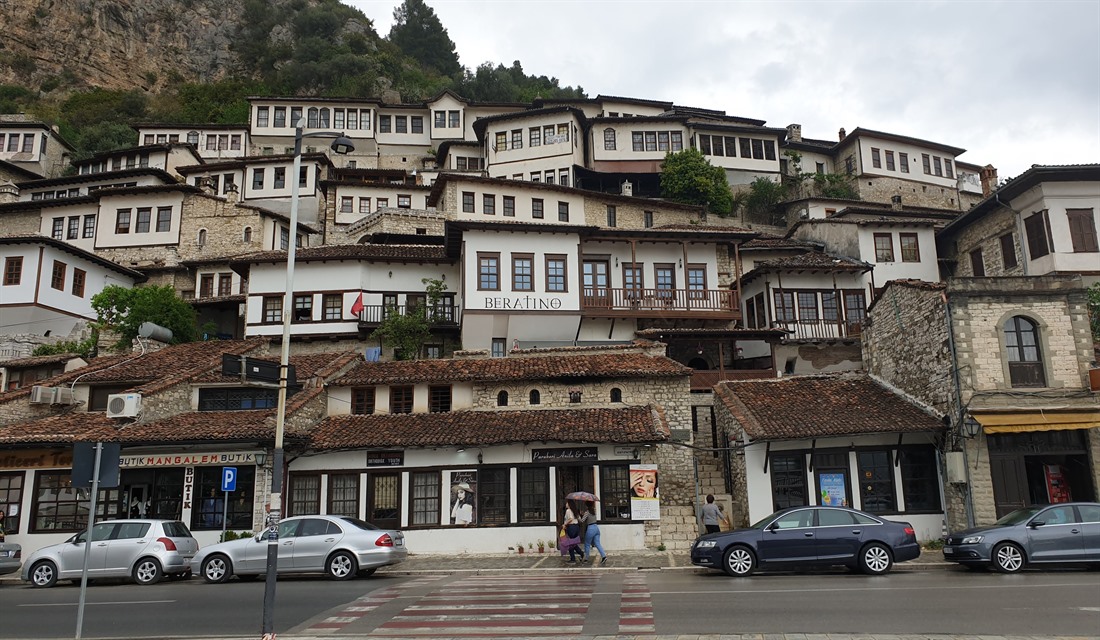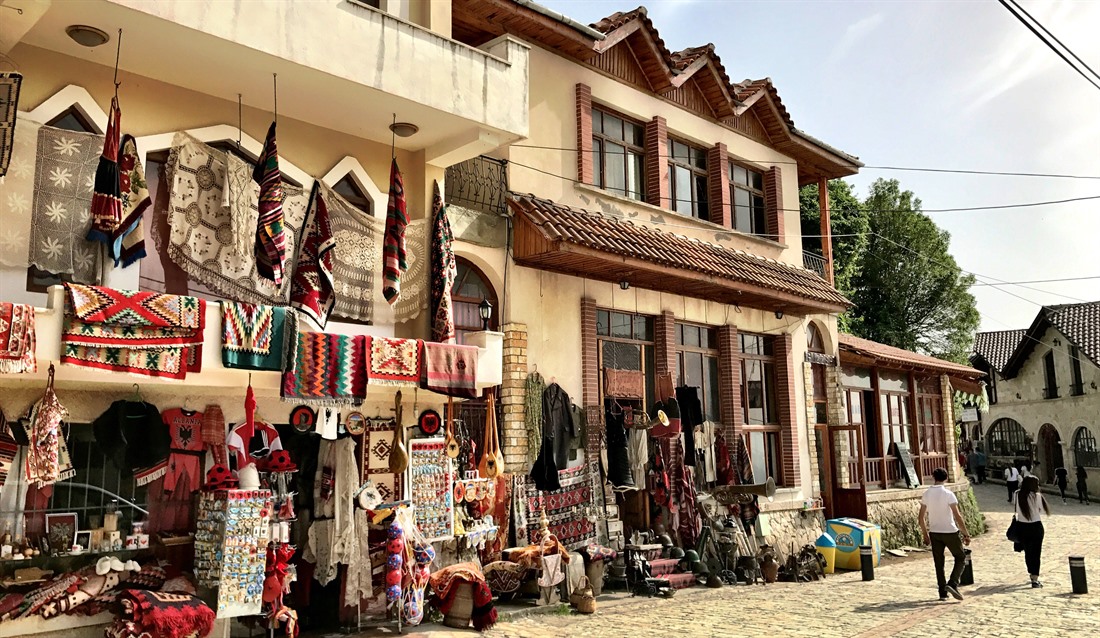 Kruja - Skanderbeg's hilltop town
The following day we drove up to the hilltop town of Kruja, past old high rise communistic apartment blocks that seem to perilously cling to the hill, to the Hotel Panorama. If you were staying here, this is the place to be! It's just steps to the medieval quarter with impressive views. Walk up to the history museum located in the castle, through streets of souvenir and craft shops selling handmade rugs, textiles, pottery, carved wooden objects and metal ware. There are also plenty of cafes, bars and ice cream parlours along the route too for those in need of sustenance. This is a tourist hotspot, but we were one of only a few visitors this rainy day in May. Kruja is known as the town of Skanderbeg, the History Museum dedicated to him is just about the right size to be interesting without being overwhelming. Unfortunately, the Ethnographical Museum located in a former wealthy pasha's house was closed for renovation.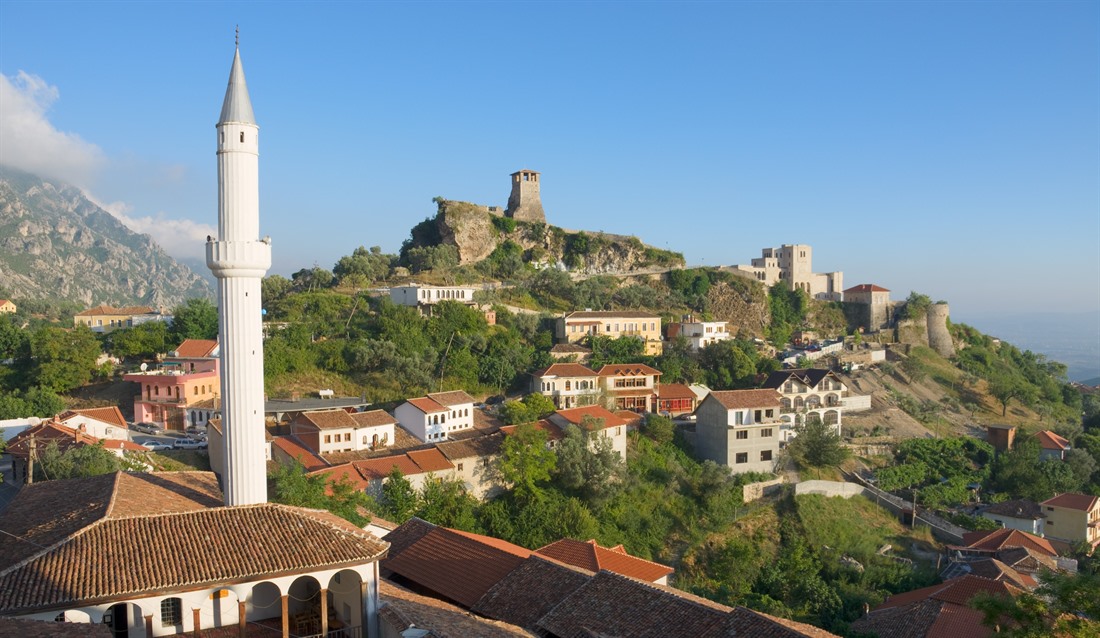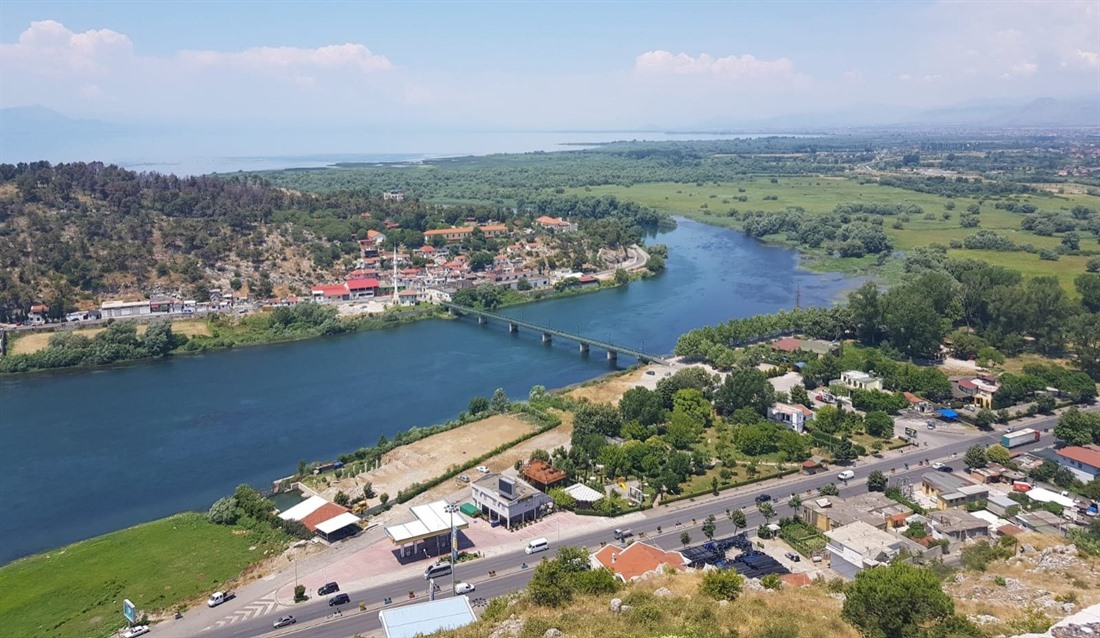 Shkodra - high castles & Ottoman bridges
In the afternoon we headed further north to Shkodra and to one of many hilltop castles found in Albania. The Albanians are very fond of building high fortresses to defend their lands from the numerous invaders. Rosafa Castle is no exception with its excellent viewpoint from which to see enemies approaching from all sides. The views of Lake Shkodra are impressive. Back down in the town there are many museums which depict Shkodra's battles against conforming to the latest regime. Today Shkodra is a thriving city and once more a religious centre with new mosques, churches and a rebuilt cathedral. Just outside the city is Mesi Bridge – a beautiful stone Ottoman bridge with its 15 arches – we stopped for photos with no other cars in sight and a horse and cart trundling down a lane.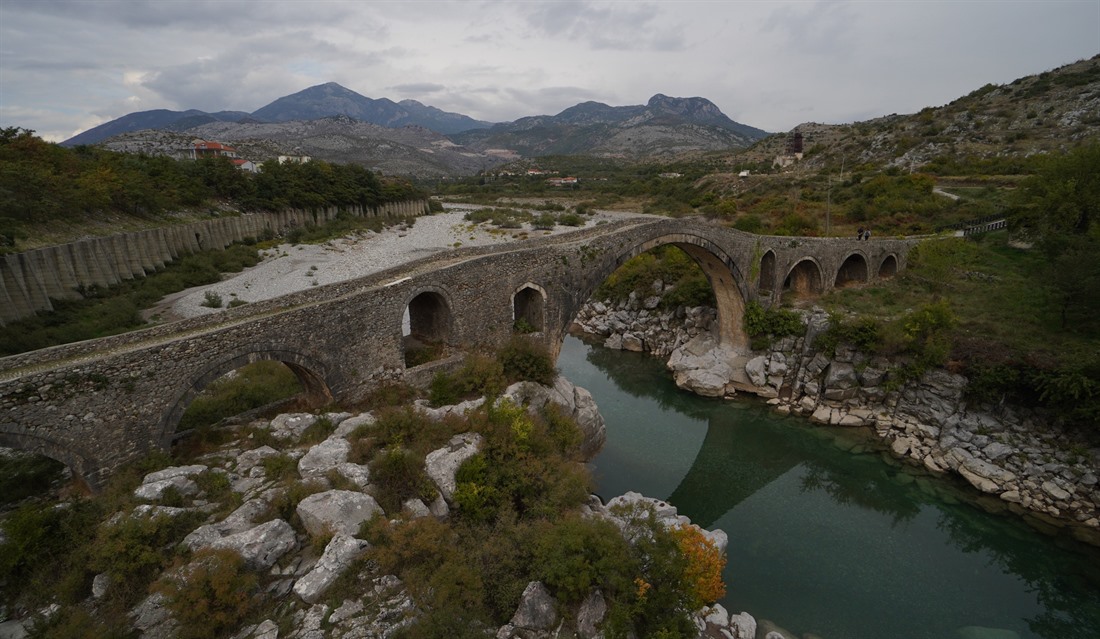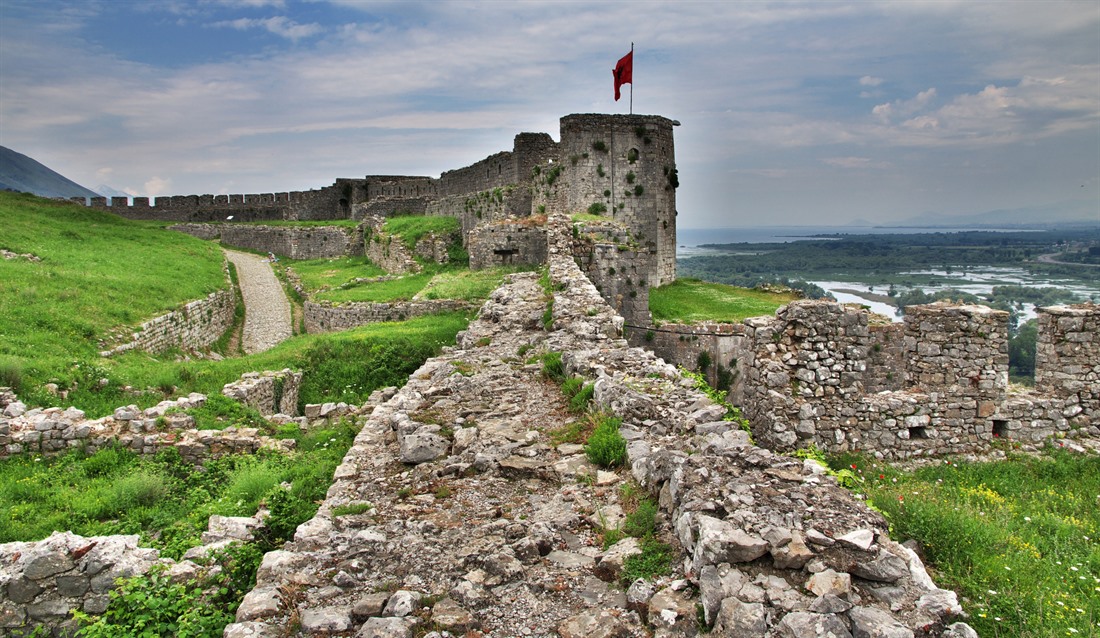 We had an incredible few days thanks to our amazing local partner. I really should not leave it 25 years before I return once more to Albania. And with four carriers operating from the UK to Tirana - it is even easier to get here now. Easyjet from Gatwick, British Airways from London Heathrow, Air Albania from Stansted and Wizz Air from Luton and Liverpool.