Watching BBC1's Holiday Hit Squad last night, I was delighted to see the feature comparing adventure holidays in Scotland with Iceland. Sorry Scots, but I have to agree with presenter Helen Skelton that the stunning landscape of Iceland does indeed make the best natural adventure playground.

Like Helen, I took the Superjeep Golden Circle excursion from Reykjavik, first stopping in Thingvellir National Park, the location of the Mid-Atlantic Ridge where the great Eurasian and North American continental plates meet. The mid-morning winter sun painted the snowy landscape with pink light as we took a walk through Iceland's first National Park. For those with a whole day here in the summer months, it's also possible to try lava caving under the park's extensive lava fields or even snorkelling between the continental plates in Silfra fissure.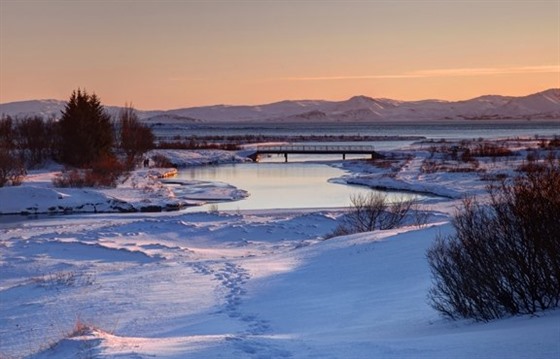 Next we continued to Gullfoss – the Golden Falls – one of Iceland's many impressive waterfalls. Located in a canyon of the Hvítá River, this thundering waterfall looked at its dramatic best against a white snow-covered backdrop as the water crashed down 32 metres into the crevice below.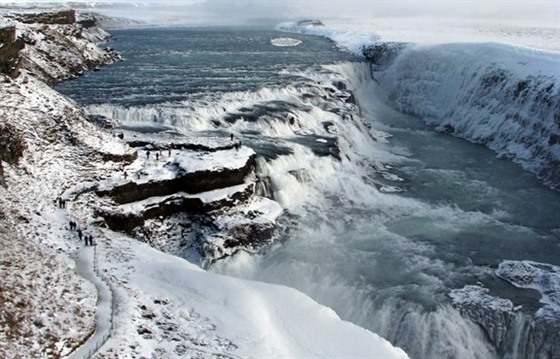 Leaving Gullfoss behind, the roads became less and less defined until we were travelling across a vast wilderness of icy nothingness – glacial terrain that only the giant wheels of a modified Superjeep and an experienced descendent-of-Vikings driver can handle. For an hour we continued further across Langjökull, Iceland's second largest ice cap, until we arrived at a remote hut to find a row of snowmobiles waiting for us.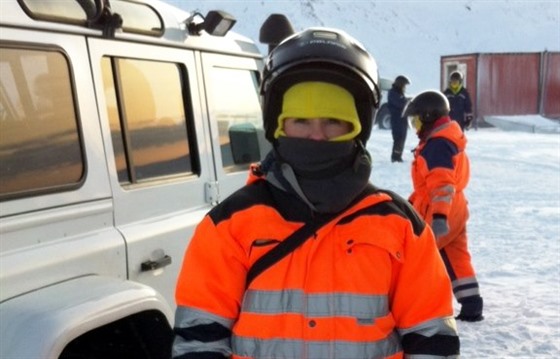 Kitted up in warm, waterproof clothing, we each chose our snowmobiles and began our adventure in convoy, heading out into an endless white landscape where not even the smallest speck was visible on the horizon. For the thrill seekers among our group, the highlight was the exhilaration of whizzing through this unique landscape, with nothing but the 'open road' in front. For me, the best part of this glacier adventure was stopping mid-journey to just sit and appreciate the grand scale of Iceland's incredible scenery. Twelve people, a million miles from anywhere, no sound, and the orange glow of the low afternoon sun illuminating our snowy path.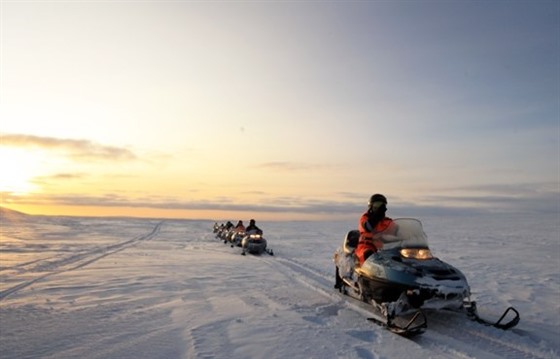 But our day of natural wonders didn't end there. Re-tracing our tracks in the Superjeep, we left the glacier behind and headed towards Geysir, an ancient site of great geothermal activity. We were all excited in anticipation of seeing Iceland's most active geyser, and it didn't disappoint. Wandering through a Tolkien-esque landscape of bubbling hot springs, the path lead to Strokkur – the Churn – which reliably erupts into the air every 10 minutes or so. Despite knowing that an eruption was imminent, the sudden powerful outbursts throwing great torrents of water 20 metres into the air still caused our group and other onlookers to gasp with surprise each time.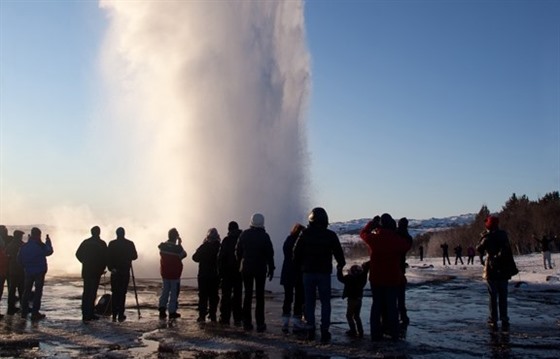 With our Golden Circle adventure complete, we headed back towards Reykjavik with heads and cameras full of Icelandic wonders. But the main reason why Iceland gets my vote? When the winter sun goes down, the adventure is only just beginning. After dinner we would be back in our Superjeep heading out in search of the magical northern lights…

Visit our website to view my favourite Holidays in Iceland
Find more inspiration on our social media #MyRegentMoment