Wrapped in majestic fjords and lush green landscapes, Norway's capital, Oslo, captivates visitors with its awe-inspiring scenery and vibrant, bustling streets. From its cutting-edge eco-friendly architecture to its extensive network of biking and hiking trails, Oslo neatly entwines the natural and man-made into one impressive city. Even better, most of the hotspots are close to the centre, so you can explore the city on foot.
Whether you're seeking a peaceful city break with stunning views, a historical adventure, or a trip of art, culture, and music, Oslo offers it all and so much more. Here's our top ten things to do in Oslo with something intriguing for everyone to enjoy.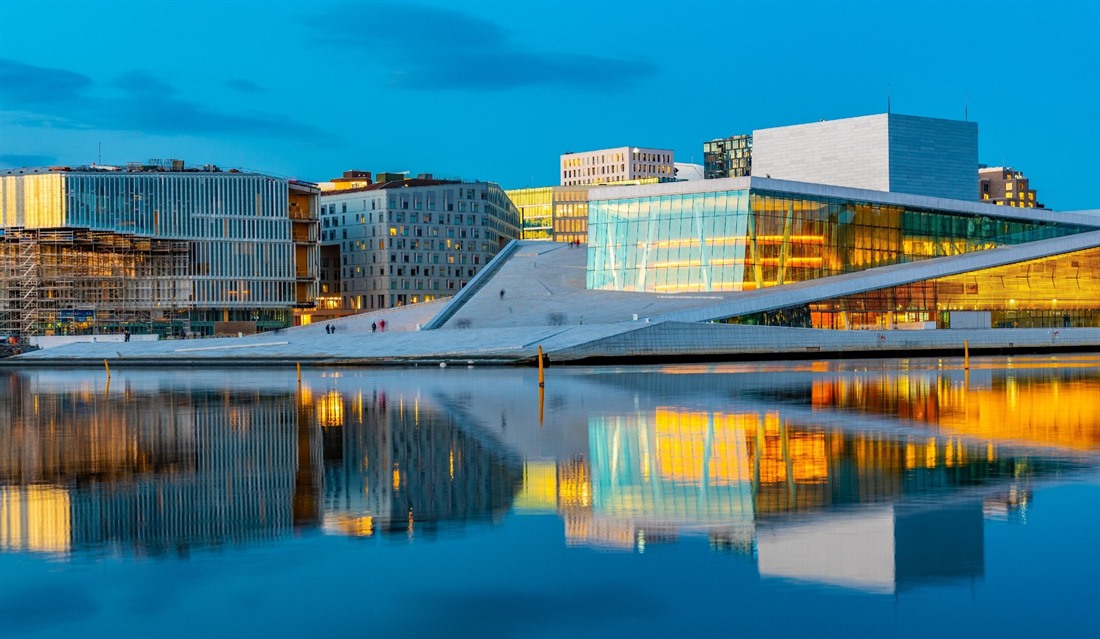 See a Show at Oslo Opera House
Standing proudly as the centrepiece of Oslo's, and even Scandinavia's, cultural scene, the mighty Opera House is simply a must-see during your time in the city. It resembles the fjord's famous glaciers, with white stone walls and large glass windows, and is considered one of the most iconic buildings in the region.
To explore the work of Snøhetta, the architectural firm behind this masterpiece, you can take an in-depth through the building's interior. On the tour, you'll be escorted up to the beautiful, marble-floored rooftop that boasts panoramic views across the city – the perfect place to take some photographs!
Reserve an evening to experience the phenomenal shows between the building's iconic walls. including the finest opera and ballet performances. The horseshoe-shaped theatre seats up to 1,300 people, yet the viewing experience is deeply intimate.
Oslo's new main library, Deichmann Public Library, is in Bjørvika near the Opera House. Alongside an extensive book collection, there's also a movie theatre, media workshops, gaming zones, lounges and a restaurant. You could easily spend the whole day there!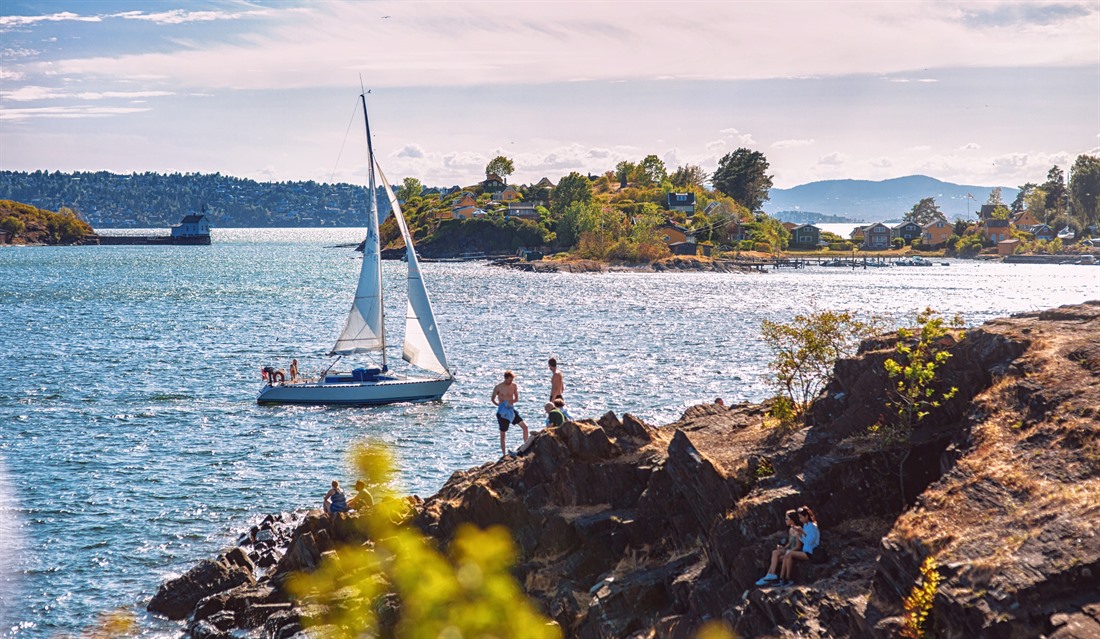 Explore Oslo Fjord
The world-renowned Oslo fjord is an inlet in the south-east of Norway, stretching 100km between the Torbjørnskjær and Færder lighthouses and down to Langesund in the south, and to Oslo in the north. It's among the most popular tourist attractions in Norway, offering plenty of activities that let you make the most of the magical setting.
You can reach the fjord's islands, Hovedøya, Lindøya, Nakholmen, Bleikøya, Gressholmen, and Langøyene, by boat from the Aker Brygge neighbourhood. Each island has its own distinct personality, so there's something for everyone to enjoy. Explore the monastery ruins in Hovedøya, retreat to a cosy cabin at the water's edge in, Nakholmen, Bleikøya, Lindøya or lay down a towel and relax on Langøyene's beautiful beach.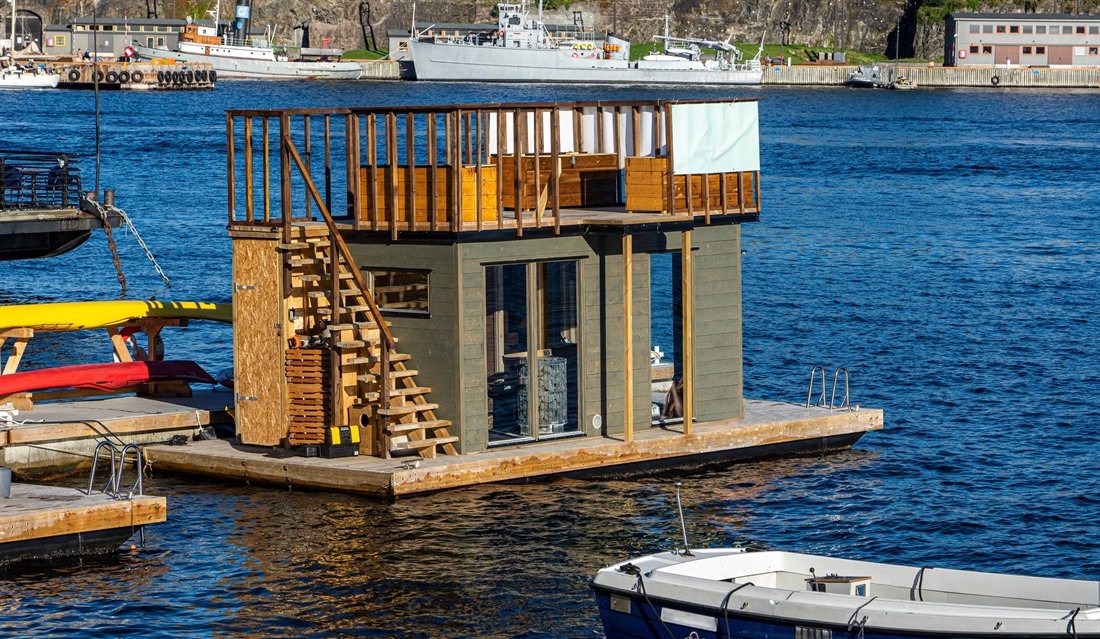 Relax in the Urban Saunas
You can swim in the fjord but, in the winter, you might want to begin and end your swim with a warm-up in one of Oslo's iconic urban saunas. Following the Finnish tradition, saunas have become a huge trend in Norway, giving people the chance to socialise as they relax and cleanse their skin.
Oslo's fjordside saunas are located along the harbour promenade, right in the heart of the city centre. They each have special features, so no sauna experience is the same.
Try the wood-fired KOK Oslo sauna rafts to combine your chill-out time with some sightseeing, with insight from informative guides. This quirky boat is equipped with an electric outboard motor to minimise noise, so you can soak up the views without distraction. This is probably one of the most relaxing boat tours in the world!
Alternatively, there's SALT, a one-of-a-kind nomadic art project at Langkaia. There are several saunas here, accommodating over 100 people, with cafes and bars, and music performances keeping you entertained.
Travel a little bit further out to Frognerkilen, just ten minutes from Oslo's centre, you'll find Kongen Marina's dome sauna, the first one to feature in Norway. Enjoy 360-degree views of the city and harbour as you sit back and relax.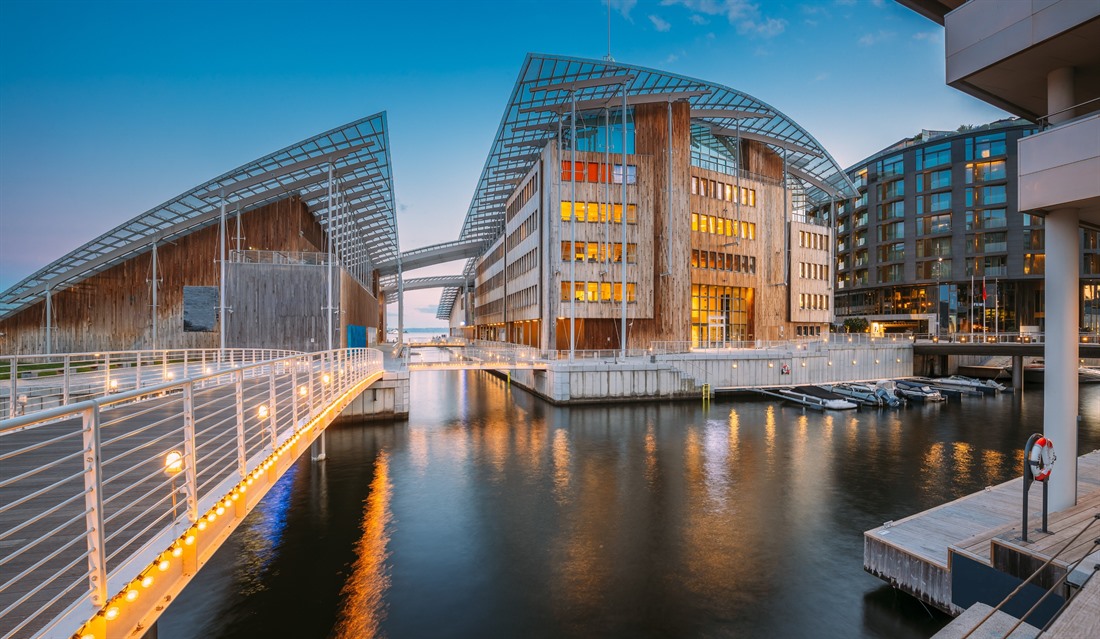 Discover the Museums
Oslo has more than 50 incredible museums to account for its eventful past. You probably won't have the time to visit all of them, so we've picked out some of the best for you.
If you're intrigued by Arctic expeditions, Fram Museum is the one for you. It's named after the strongest wooden ship ever built, which has sailed further north and south than any other ship. This mighty vessel is on display here, along with a range of fascinating memorabilia and artefacts from its expeditions. You can climb aboard the ship and learn how the crew navigated some of their scariest times at sea.
Art lovers will enjoy the Vigeland Museum, which was once the home and studio of the renowned sculptor Gustav Vigeland. It's an incredible building, considered as one of the finest examples of neo-classical Norwegian architecture, and you can admire all of Vigeland's work here, including his portraits and monuments.
In a similar vein, Astrup Fearnley Museet is one of Scandinavia's most notable museums for contemporary art. It sits by the fjord, on the harbour promenade, and showcases an impressive collection of art from famous Norwegian artists. The Museum of Modern Art is also a hit with art enthusiasts.
If you have time, there's also Munch Museum, Kon-Tiki Museum, Astrup Museum the Maritime Museum, and of course the famous National Museum, each covering significant periods in Norway's rich history.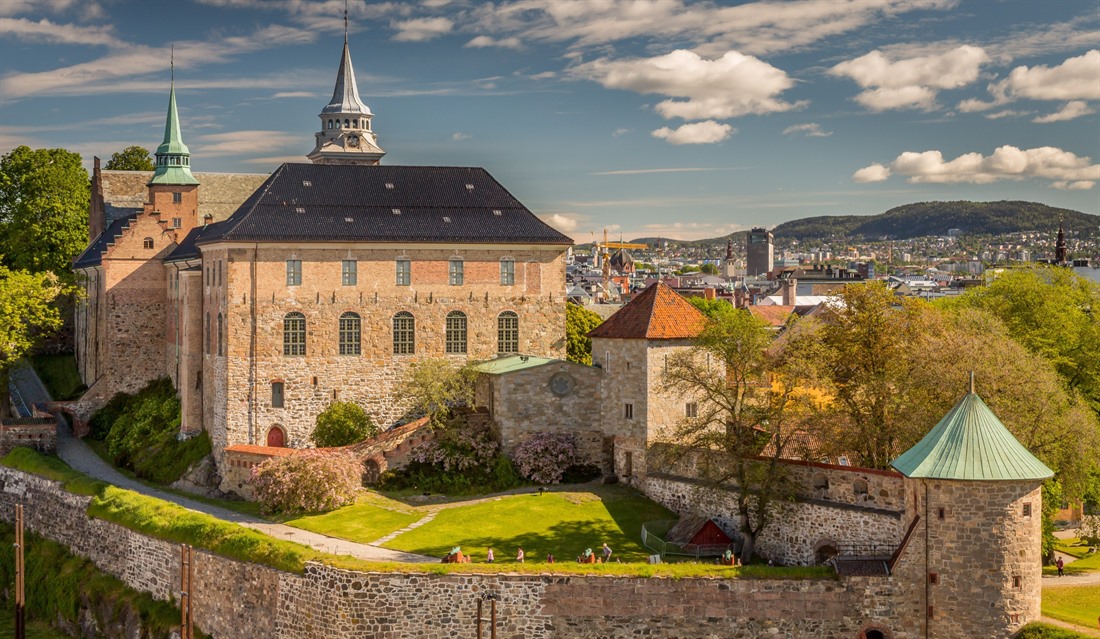 Explore the Akershus Fortress
Another one for history buffs, the majestic Akershus Fortress promises a day of medieval discovery and space-age architecture. This castle was built to protect and provide a royal residence for the city, but over the years it has also been a military base, a prison, and now the temporary office of the Prime minister of Norway.
This mighty landmark has sat on Oslo's waterfront since the 13th century and contains relics of the region's rich history. Take a self-guided tour through the fascinating interiors, sighting heirlooms, dungeons, and the remnants of ramparts. Make sure to take a photo at the stationary guard post at the entrance and pretend you're on duty!
Eat at Vippa Food Court
Not too far from Akershus, settled on the edge of the Oslo Fjord, the vibrant Vippa Food Court is the perfect spot to refuel and stock up on tasty treats. This popular hub is home to a scatter of 11 food stands, offering sustainable, diverse, and extremely delicious food to its visitors.
Vippa is extra special because it operates as a social enterprise as well as an eatery, connecting cultures through food and integrating minorities into the wider community. You can find something to snack on from the likes of Syria, Mexico, Morocco, and China. There are also plenty of seats for you and the family to sit down and enjoy your meal together – either indoors or outdoors on the waterfront promenade.
Shop in Grunerlokka
Once a neglected community, Grunkerlokka has transformed into a super cool, up-and-coming neighbourhood, overflowing with award-winning bakeries and microbreweries. It's the place to be to soak up the country's blossoming coffee culture. If you feel like shopping, there's also a huge range of design boutiques, vintage shops and flea markets.
To the west of the neighbourhood, you can saunter along the scenic trail bordering Akerselva River, a peaceful route that passes parks, the popular Mathallen Food Court, and the counterculture centre at Blå, a gateway into the region's industrial history.
The Torshov district sits north of Grünerløkka and boasts an equally exciting restaurant scene. It's also home to Soria Moria and Det Andre Teatret, vibrant venues for alternative theatre and music performances.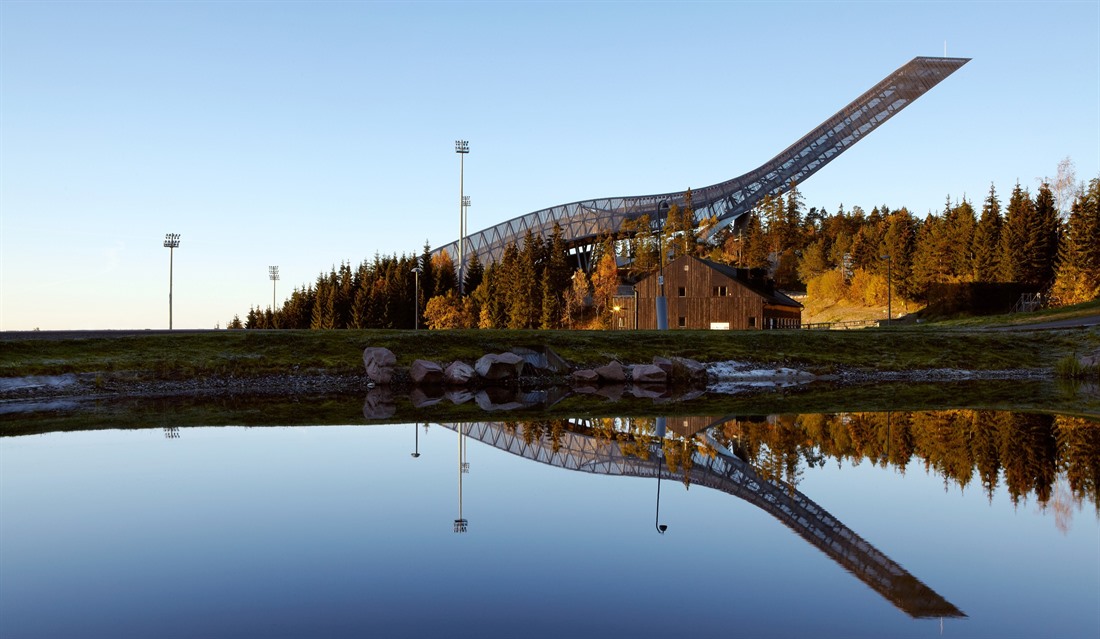 Go Skiing at Holmenkollen
Norway takes skiing to the next level at Holmenkollen. It's 20-30 minutes from the city centre, and the views from the subway up the hill are simply unmatched! The amazement doesn't end there, with the country's most famous ski jump tower, a 60m high runway and a museum showcasing 2,500 pairs of period skis all awaiting at the top of the slopes. The museum covers more than 4,000 years of fascinating skiing history and exhibits an astonishing collection of Norwegian polar exploration artefacts.
If you'd like to take to the runs yourself, there's a vast network of cross-country trails to perfect your skills, all with stunning views across Oslo. In the winter, there's a 2km-long toboggan run, which starts at Frognerseteren and ends at the Midtstuen metro station.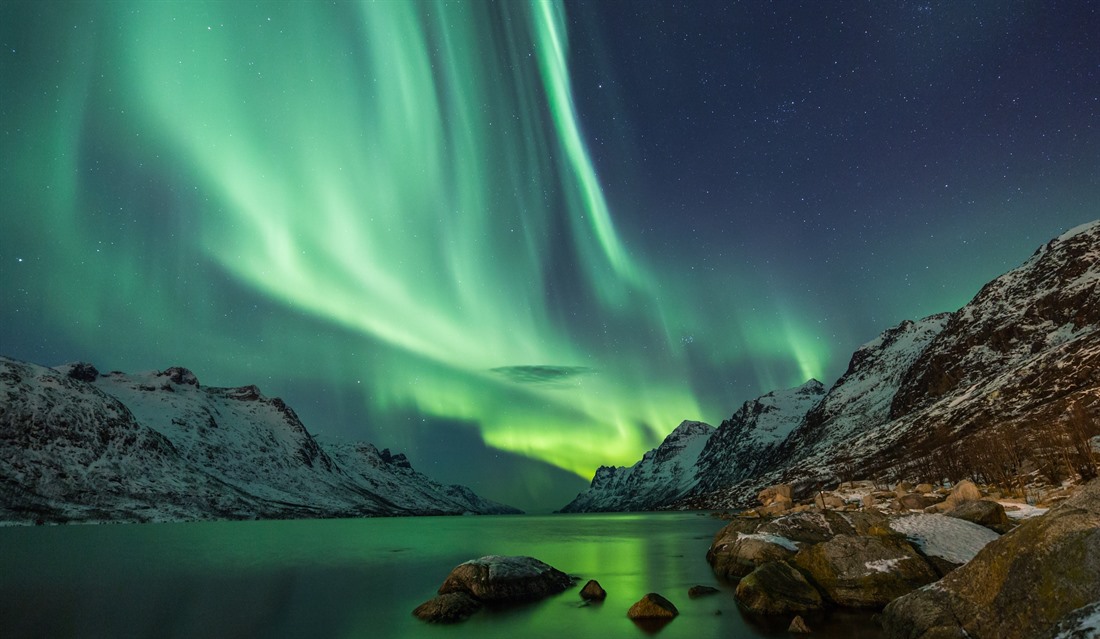 Search for the Northern Lights
Combine a trip to Oslo with a thrilling Northern Lights experience in Lofoten Islands on this incredible six-day tour with Regent. The private tour is tailor-made and entirely yours to define, so you can visit all the highlights mentioned above in Oslo, and then complete with an extra special trip to the Lofoten Islands.
First, fly from London to Oslo and check in at your hotel for a two-night city break. This is your chance to explore the city in depth, whether it's a stroll through the many museums and art galleries or a picnic at Vigeland Park.
Then, head back to the airport for a flight to the Lofoten Islands where you'll enjoy a three-night stay at Svinøya Rorbuer. From here you can head out into the snow on the hunt for the northern lights, one of the most mind-blowing sights in the world. You can spend the next few days really making the most of the Arctic air with some outdoor activities. Explore the wintery wonderland around you with a snowshoeing adventure, paddle through the mighty fjord or explore the waters on a kayak.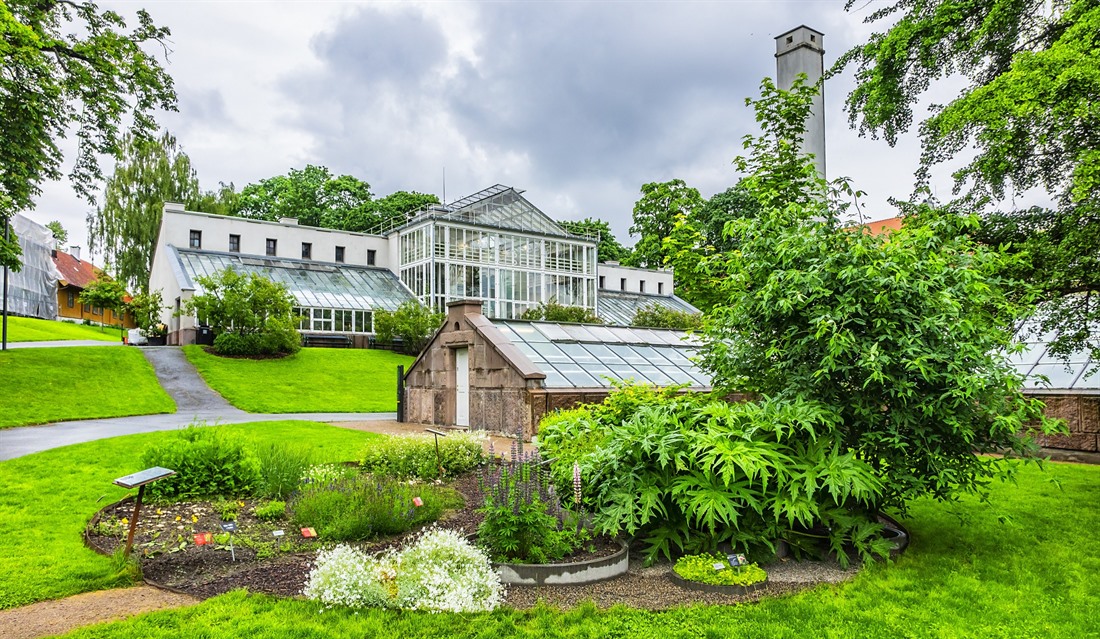 Wander through the Botanical Garden
The magical Botanical Garden is one of the best places to visit in Oslo, offering a dreamy spot for a picnic and afternoon stroll. Breathe in the fresh, earthy air as you discover Norway's endemic plant species. You'll find the vivid colours of blossoming orchids, mountain flora and cocoa trees, along with an extensive herbarium, providing shelter for up to 1.7 million herbs.
You may find that botanical gardens have become a staple in big cities, but only Oslo's has a dedicated Viking Garden! Keep your eyes peeled for the iconic grounded longboat as you explore. The vessel once used by Norwegian seafarers for their travellers is now the base for a plethora of thriving plants and herbs.
Is Oslo Worth a Visit?
Put simply, Oslo is a cosmopolitan city with so much to offer, and it's absolutely worth a visit. The landscapes are phenomenal, and the walkable streets are filled with a relaxed, easy feel. Although it's a capital city, it's relatively small, so you can cover the highlight in just a few days without feeling rushed.
If you're inspired by our top things to do in Oslo, and you'd like to begin your Scandinavian here, speak to one of our Travel Specialists to find out more. We can design a tailor-made tour of the city to suit you, with beautiful architecture, stunning natural landscapes, historical trails and so much more.