If you are driving the Dalmatian coast from Split to Dubrovnik on a Croatia fly drive, the glistening turquoise waters of the Adriatic and the beautifully photogenic villages which cling to its shores make deviating from the coastal road seem like an idiotic idea.

But sometimes a deviation proves worthwhile. Shortly after the section of the coastal road which makes a brief foray into Bosnia Herzegovina, a turning to the left offers an opportunity to drive through the heart of the vine-dotted Pelješac Peninsula towards Orebić where the ferry departs for the island of Korčula. And just a few miles along this road are the twin settlements of Ston and Mali Ston.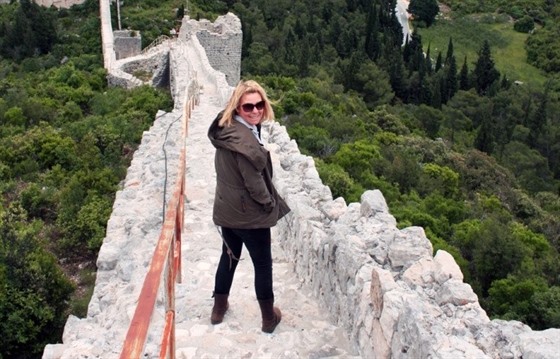 Founded in the 14th century, the Stons are famed for the medieval fortified walls which both protect and connect them. At over 5km long they are the longest fortifications in Europe, and certainly look the most impressive as they zig zag up and down the hillside towards Pozvizd Fortress.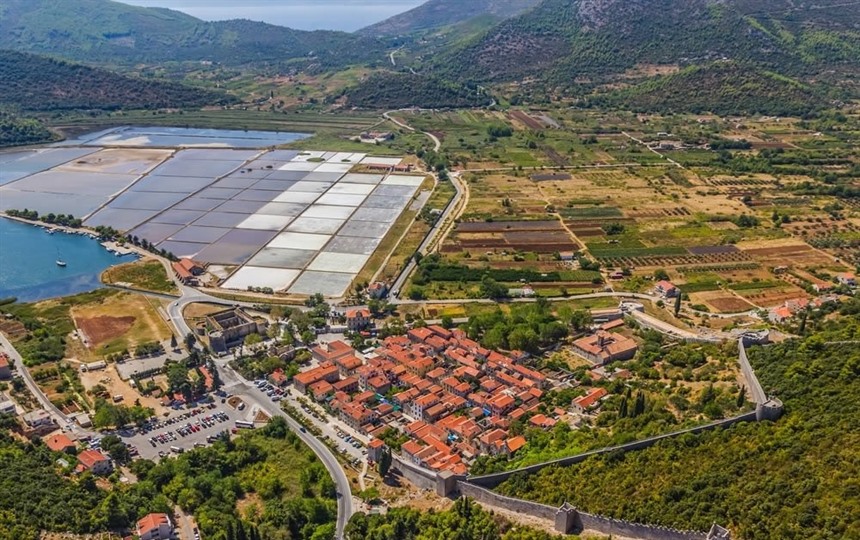 From Ston it's possible to do a short 20 minute walk on the lower section of the wall, or for those who want to test their calf muscles, to carry on to the top, over the other side and down again to Mali Ston in around an hour. Being coerced into the latter, we began the steep assent, stopping regularly to catch our breath and admire views back over Ston and the extensive salt pans which once helped to make nearby Dubrovnik such a wealthy city.

The joy of travelling slightly out of season is that you often have the most incredible treasures to yourself. On this blustery day in May, we passed a total of two other couples as we huffed and puffed up and down the steep steps. Reaching the top, the stunning view below was all ours; endless lush green hills, glistening waters dotted with tiny islands, little groups of orange rooftops adding a splash of colour and the ancient wall in front of us snaking down the hillside towards Mali Ston.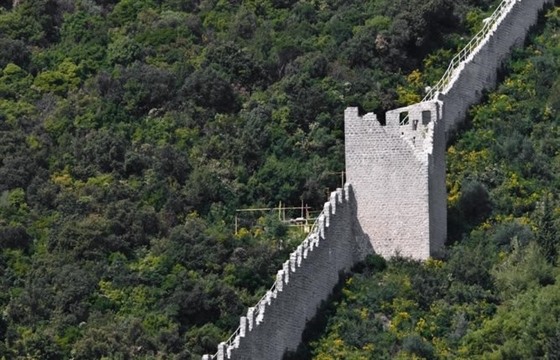 Of course every achievement deserves a reward, and the famous seafood restaurants in Mali Ston are perfectly poised to offer a place to sit down and a glass of local wine from the Pelješac Peninsula after walking the wall. Mali Ston's oyster beds are famed in Croatia and beyond and are always the dish of the day in this tiny town.

For our full range of holidays in Croatia click here.
Find more inspiration on our social media #MyRegentMoment