Traditional Kosovan food is very similar to Albanian cuisine with its Turkish and Balkan influences so expect delicious warm breads, huge plates of grilled meats such as lamb, chicken and beef (with pork mostly served in Serbian areas) complete with loads of fresh salads. There are variations of burek, flija, pite – all sorts of pies with various fillings made from filo pastry and such. Try some salty sheep's cheese and we love their spicy peppers cooked in cream cheese. Some of the best meals we have eaten are of course in people's homes but the following are some of the restaurants we have visited in Kosovo. And don't forget the wine – a delicious reds and whites, which cost around €1.50 for a glass – a bargain!
Pishat
R. Qamil Hoxha 11, Prishtina
Tel: +381 38 24 53 33
Meaning the Fir tree Te Pishat is an excellent all-season restaurant located in the heart of the city, with large open terraces in the summer, which get covered and heated in the winter. Nearly everyone who is anyone has eaten in this restaurant and it's also one of the few restaurants in Prishtina that serves pork dishes and every time we go it is packed with expats and locals alike. We love their mixed starter, which includes different kinds of warm home-made bread and local meze such as kajmak (type of cheese cream), various dips and the ubiquitous salad that you will eat morning, noon and night in Kosovo! The stuffed mushrooms are particularly good as is their Tava – a traditional casserole dish of lamb and yogurt.

Trofta
R. Bajram Gashi, Istok
Tel: +381 39 451015
This is a wonderful place to spend an afternoon enjoying a leisurely lunch in the warm Kosovan sun! There is large shaded terrace overlooking the pond full of trout! Well this is a trout farm and guess what's on the menu?! Delicious grilled or pan fried trout served with the most delicious bread straight from the oven for around €7. Not a trout lover – fear not there is plenty of other choices on the menu. The chicken cooked in cream was tasty and the pizzas didn't look too bad either.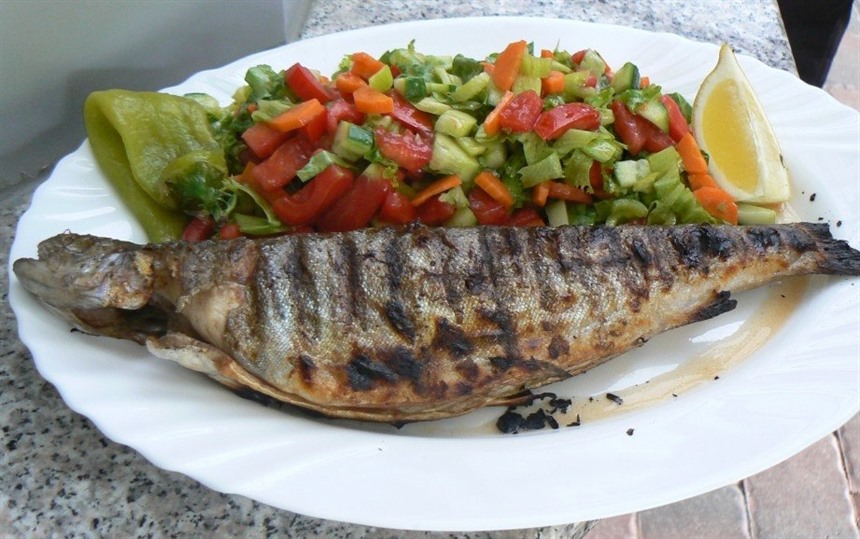 Restaurant Carshia e Jupave
Str. Ismail Qemaili Nr.9, Gjakova
Tel: +381 390 326 798
It's not often you can really recommend a hotel restaurant but the restaurant in this delightful boutique hotel is wonderful. Located in a traditional stone kullas, the restaurant overlooks the river in the Old Town of Gjakova. Here, we ate tender chunks of beef cooked with creamy salty cheese in clay pots, delicious puffy pies of cheese served with natural yoghurt. The local ajvar (paprika paste) was delicious especially with the warm home cooked bread.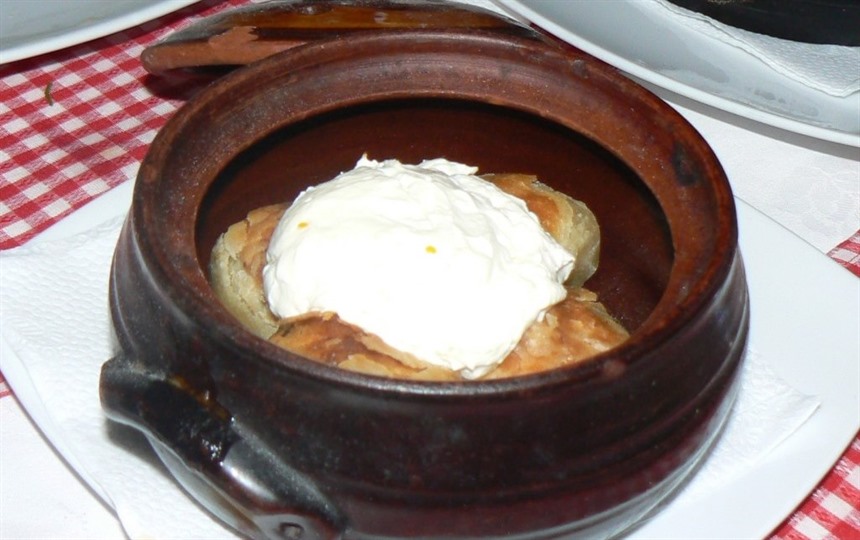 Besimi Beska
Rr.Sh. Shadervanit 56 Prizren
Tel: + 381 29 233 668
A large busy family-run restaurant has different areas to dine in… either take a place on the terrace overlooking one of the main cobbled roads in the Old Town of Prizren or take a table in the shaded courtyard around a duck pond complete with a fountain. We have always experienced quick service and they rustle up their only English-speaking waiter to help out with any menu queries. The main emphasis is, of course on grilled meats usually served with loads of pickled cabbage, carrots and spicy peppers. The prices are very reasonable like everywhere in Kosova with main courses between €3 and €7.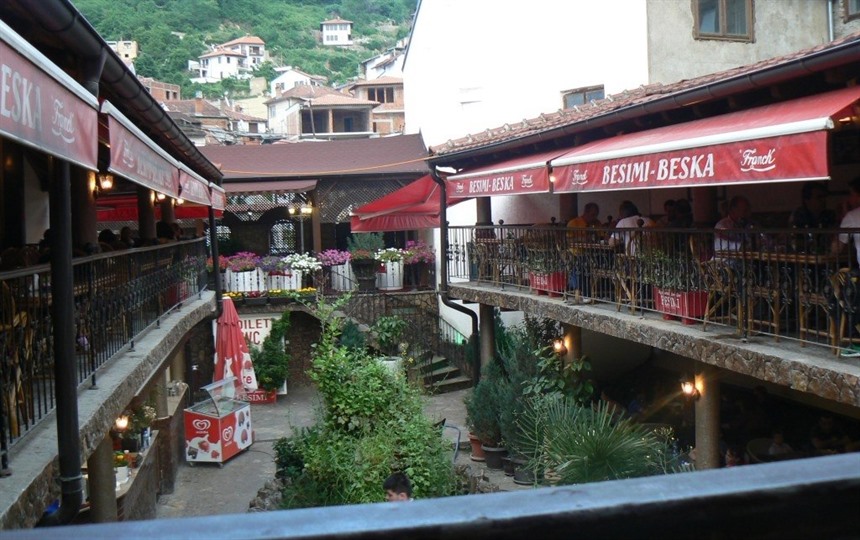 Etno Kuca Gracanica
Just off the M25-2, not far from Gracanica Monastery
Tel: +381 65 838 3233
This new Serbian restaurant is located 10 kilometres from Prishtina close to Gracanica is a welcome addition to Kosovo's eateries. Done out in the style of a traditional Serbian village home – think lots of rustic stone, roughly hewn wood and gingham curtains – what can we say it's quaint! Huge portions of grilled meats are served along shots of strong Rakia. For dessert we tucked into baked apple with walnuts and raisins whilst enjoying traditional Serbian folk music and dancing. A good time was had by all!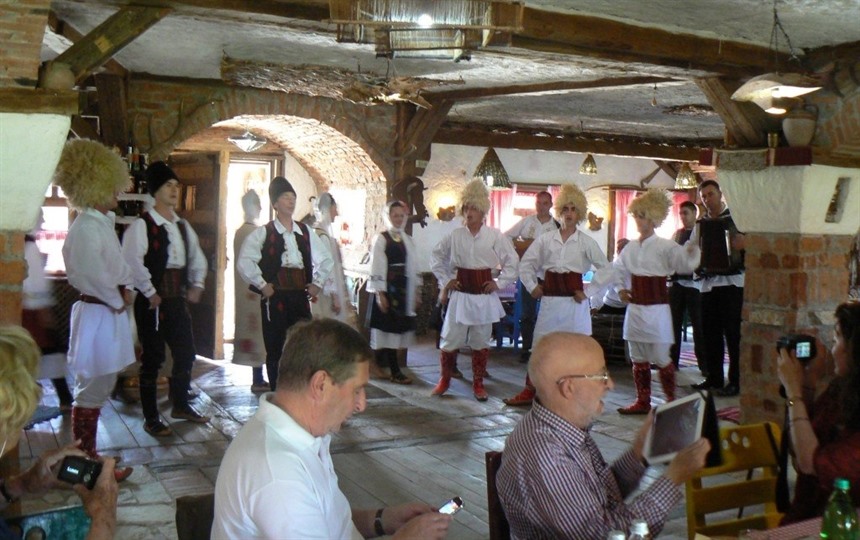 Find more inspiration on our social media #MyRegentMoment