Cultural Landscapes of Belarus
8 Day Tour, from £2355 per person
There are very few places left where it is still possible to experience a taste of the Soviet era. Fortunately Belarus is one. You will immediately see the 60's tower blocks; clean, wide boulevards with neat flower beds and a feeling of safety wandering the streets at any time of day. This tailor-made individual tour by private car will not only show you the legacy of the years of communism but bring home the horror of the almost complete destruction of many of Belarus's towns and villages in the 2nd World War. Admire how Belarus has restored and preserved the few remaining medieval gems, some of which have now joined UNESCO World Heritage Sites. The conservation work taking place in the Belavezhskaya Pushcha National Park is an achievement of which Belarus is rightly proud.
Tour Itinerary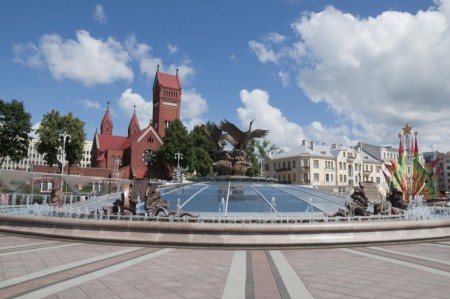 Fly to Minsk and transfer to the hotel for three nights.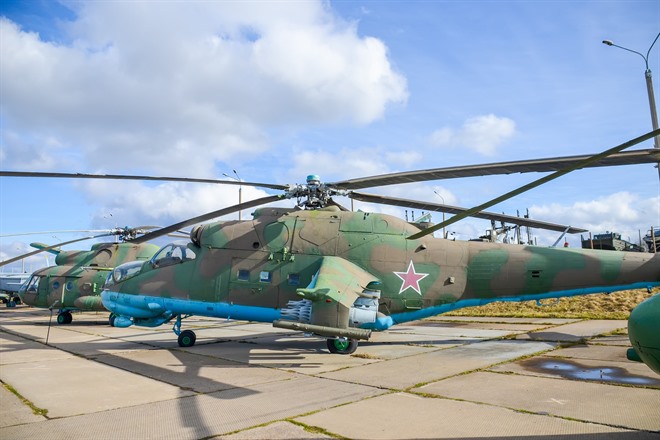 Enjoy a morning city tour of Minsk including the main highlights such as Independence Square, Victory Square (with its 38 metre-high obelisk) and the Island of Tears.
In the afternoon with your local guide head out to Stalin Line. Stalin Line historical complex, named after part of preserved fortification line which originally ran from St. Petersburg to Odessa as a defence against German troops. The main task of the fortified region was to protect Minsk from the attack of a fascist's army in 1941. Opened in 2005 to mark the 60th anniversary of the Great Patriotic War (WW2), the complex boasts a large selection of military vehicles, AFV's, aircraft, artillery, and an extensive system of bunkers and trenches. The experience includes the opportunity to walk around pillboxes, sit in a gun emplacement and stroll along the trench system. It is one of the most complete exhibitions of artillery and military equipment in Belarus. In the evening, transfer back to Minsk and overnight at your hotel. (B)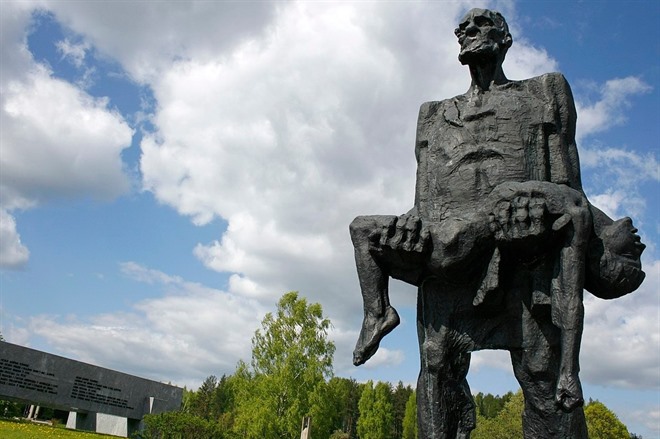 This morning visit Khatyn and Glory Mound. The memorial complex of Khatyn commemorates the site of the village which was burnt to the ground by the Nazis. See the outline of the streets and from the former chimney tops, bells toll as a sobering reminder. From Khatyn travel to the Glory Mound, an imposing monument set on top of an artificial hill. The monument was constructed to honour the Soviet Army, which liberated Belarus from the Nazis in 1944. Soil from nine "Hero Cities" of the former Soviet Union and from World War II battlefields was brought handful by handful to make the artificial hill alongside the Minsk to Moscow highway. Enjoy a free afternoon in Minsk. (B)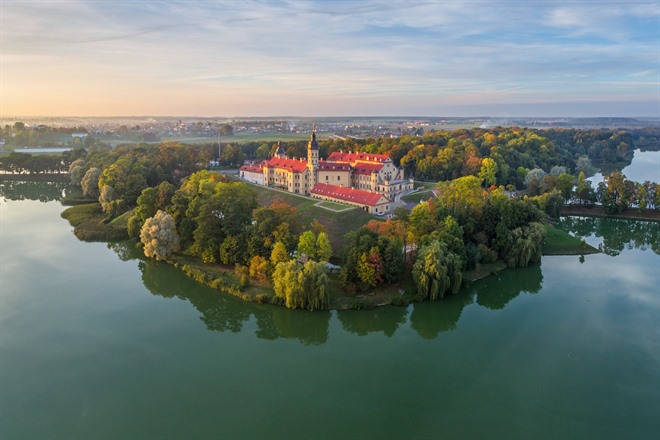 Drive to Brest with a stop en route at Nesvizh Castle, which was once owned by the noble and powerful Radzivill family, until the Red Army seized the property in 1939. It was rebuilt over the centuries so many times that it has a myriad of architectural styles including Renaissance, Baroque Neo-gothic to name but a few. Continue to Brest and check in to the hotel for an overnight stay. (B)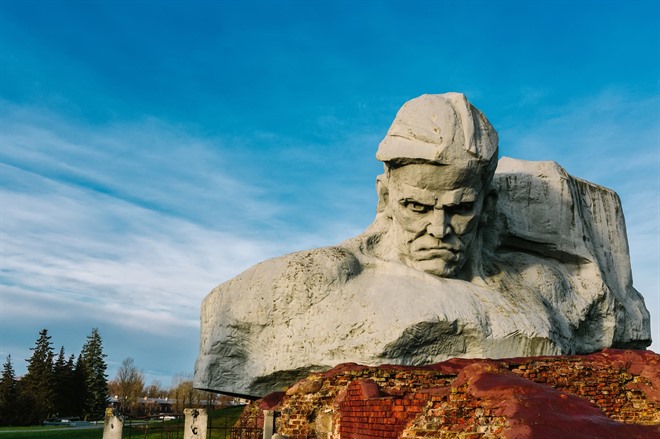 Morning city tour of Brest including the Museum of trains and the famous Brest Hero Fortress; a majestic Soviet style war memorial which was constructed on the site of the 1941 battle, to commemorate the known and unknown defenders of the Hero-Fortress. In the afternoon, drive to Belavezhskaya Pushcha National Park before continuing to Grodno and check in to the hotel for two nights. (B)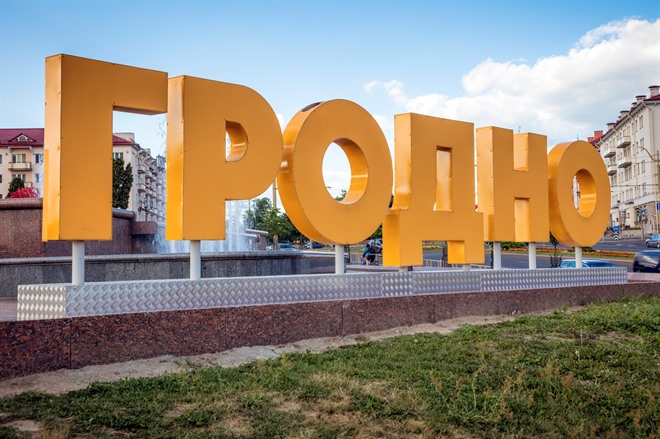 Enjoy a morning walking tour of Grodno, one of the oldest cities in Belarus founded in the 11th-century on the banks of the Neman River. Highlights include St. Gleb Church, also known as Kalozha Church. Spend the afternoon at leisure exploring the city before transfer to hotel for your overnight stay. (B)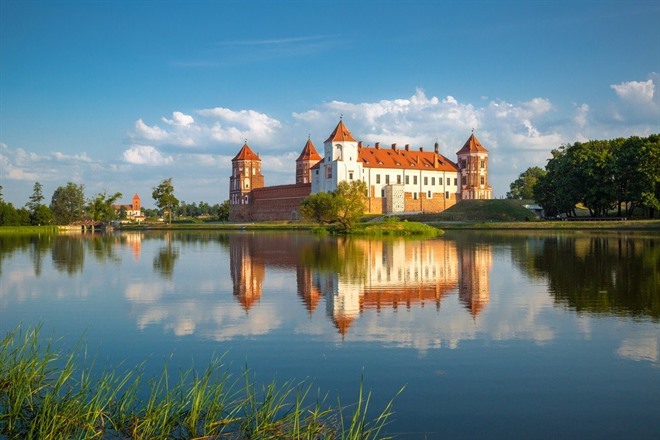 Return to Minsk with visit en route at the medieval town and UNESCO Heritage Site of Mir. The construction of this 16th-century Gothic-style castle complex was started by Duke Ilinich, before passing to the Radzivill family, who completed it in a Renaissance style. Continue to Minsk and check in to the hotel for an overnight stay. (B)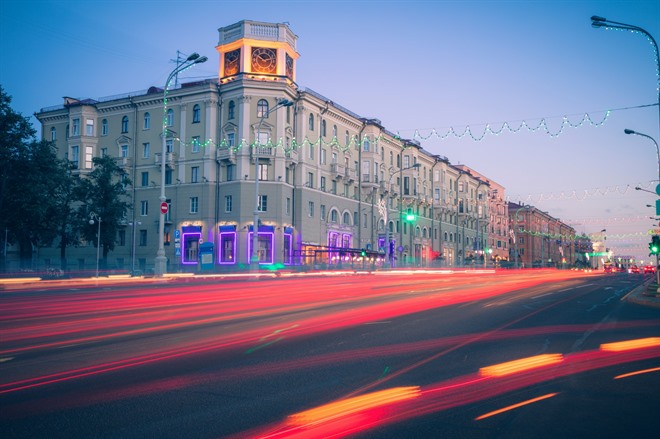 Free day to explore at leisure before transferring to the airport for the flight back to the UK. (B)
Pricing Information
8
day tour, from
£2355
per person
Price Includes
Return international flights from the UK to Belarus
All airport taxes and security charges
Accommodation in three-star hotels with breakfast
All transfers and transportation as specified
Sightseeing with English-speaking guide as specified
Entrance fees on sightseeing tours
Price Excludes
Travel Insurance
Any meals not specified in the itinerary
Tour Route Map
Belarus, Minsk
Belarus, Brest
Belarus, Belavezhskaya Pushcha National Park
Belarus, Grodno
Belarus, Minsk
Image Gallery
Click on images to enlarge