Cultural Landscapes of Southern Russia
9 Day Tour, from £1665 per person
Explore the southern Russian steppe on individual tour which begins in the balmy Black Sea resort of Sochi and finishes in Krasnodar, home of the Kuban Cossacks. Experiences include visiting a tea plantation, wine tasting and visiting Stalin's Dacha in Sochi. See the monolithic memorial complex Malaya Zemlya in the Hero City of Novorossiysk and learn about fierce Cossacks and their way of life.
Tour Itinerary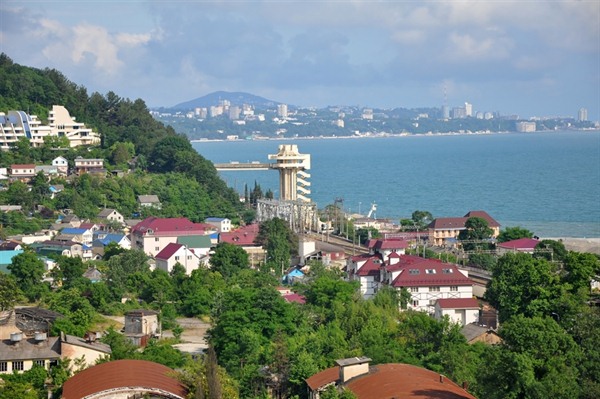 Fly via Moscow to Sochi. Transfer to the hotel and check in for 2 nights.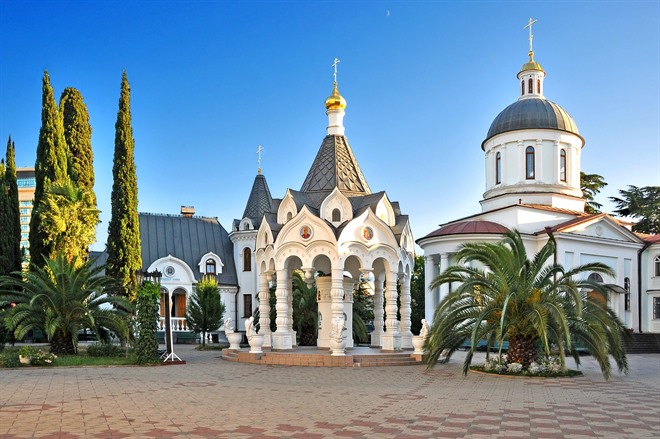 Embark on a city tour of Sochi, a host city in the 2018 World Cup, and hear how the 2014 Winter Olympics has transformed this once tired-looking Black Sea resort. Visit the Olympic Park and the main sites of the Winter Olympic Games on a golf cart excursion and visit the Museum of the USSR. Take a walk through the historic centre and see the Cathedral of Archangel Michael, the first Orthodox Church built to commemorate the end of the Caucasian War in 1864. Savour the smells and flavours of Sochi's central market and venture next door to the outdoor market which offers fresh and dried fruit, spices and the Caucasus seasoning 'Adjika', meaning 'spicy' in Abkhaz. Visit Stalin's summer dacha, on the grounds of the Green Grove Spa and see a kitschy wax sculpture of the late dictator standing behind his desk. Take an evening stroll along the promenade lined with busy bars, restaurants and cafes. (B)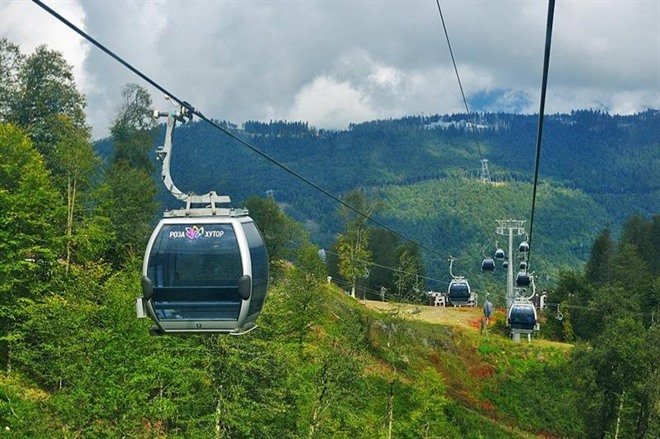 The first stop this morning is at a trout farm, one of the largest enterprises in Russia. The company was founded in 1964, in order to reproduce and study one of the most delicious fish species - trout. Next stop is Rosa Khutor, the largest ski resort in Russia, an area of Winter Olympic Games in 2014. Also known as "Russian Switzerland" because of its beauty and excellent infrastructure.
Take a ride in the cable-way to Rosa Peak, up to 2230 metres for astonishing views of Caucasian Mountains. After lunch visit AJ Hackett SkyPark and take a walk by the SkyBridge. Not for the acrophobics out there, the Skybridge stretches above the river gorge Akhshtyr Mzimta at an altitude of 207 metres above the ground and is the second longest suspension bridge in the world. From either of the two viewing platforms of the bridge open panoramic views of the Caucasus Mountains and the Black Sea coast. (B)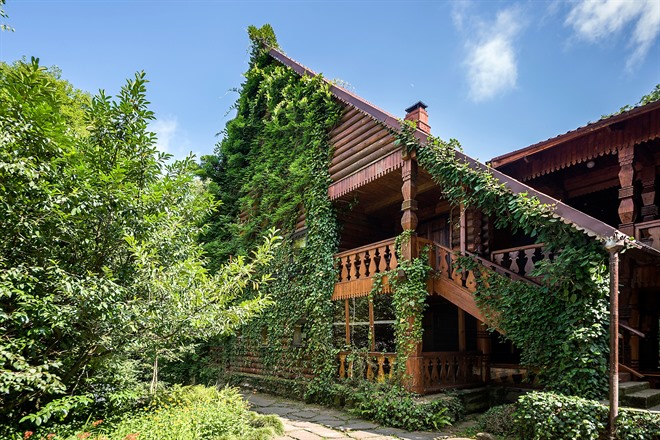 This morning visit Dagomys Tea Plantation - one of the world's most northern tea plantations. Learn all there is to know about growing tea and experience a Russian tea ceremony, which includes drinking tea served from a traditional samovar, as well as tasting cakes and delicious local honey. Drive along the coast to the quieter resort of Gelendzhik and check in to the hotel for overnight. (B)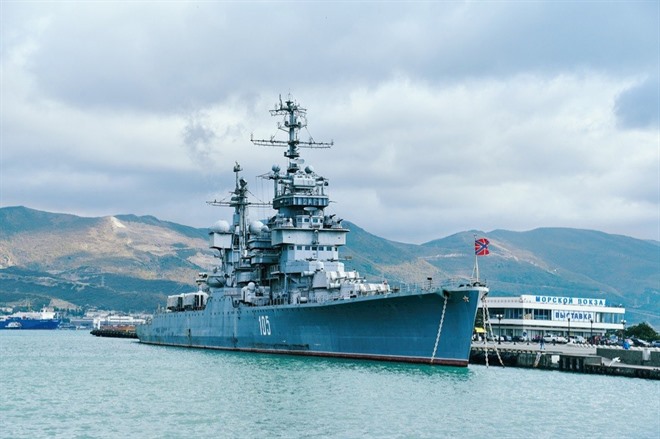 This morning after a brief city tour of Gelendzhik, visit the Old Park, located in the village of Kabadinka. This is the first and only architectural theme park on the Black Sea coast and here see examples of ancient Greek, Egypt and medieval architecture amidst beautiful landscaped Mediterranean gardens. Continue to the winery Abrau Durso, founded on the orders of Tasar Alexander II in 1870. In 1896 under the guidance of Lev Golitsyn, the first sparkling Russian wine was produced from the imperial vineyards here. Transfer to the Soviet Hero City of Novorossiysk, located on the eastern shore of the Black Sea. In 1942, the town was occupied by the German Army, but a small unit of Soviet sailors defended one part of the town for 225 days, until it was liberated by the Red Army in 1943. The city is home to the Russian navy and has many Soviet war memorials including the gigantic Malaya Zemlya as well as the historic museum-ship Mikhail Kutuzov. Overnight in hotel in Novorossiysk. (B)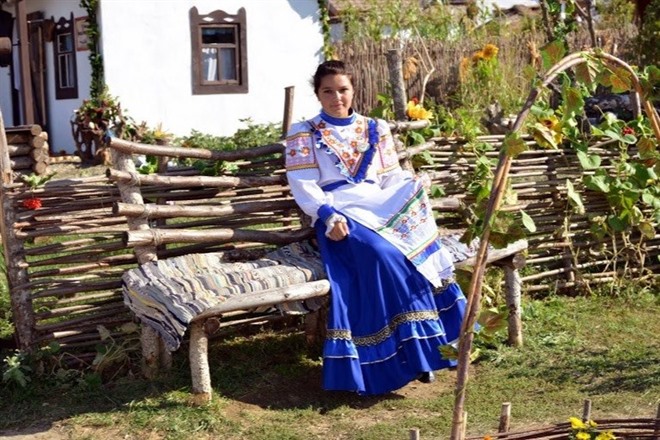 This morning visit the ethnographic village Ataman located on the Taman Peninsula in the Krasnodar region. It lays on the bank of the Azov Sea where the first Kuban Cossacks settled in 1793. The museum gives the opportunity to learn about Cossacks' way of life. The huts of the ataman, blacksmith, fisherman, barber, and saddle maker are maintained in the traditional style. Here it is possible to taste traditional Kuban dishes and to see how weddings and housewarmings were celebrated. After lunch visit Fanagoria Winery and learn, and more importantly taste, their award winning wines and liqueurs. In the evening transfer to Krasnodar and check in to the hotel for 3 nights. (B)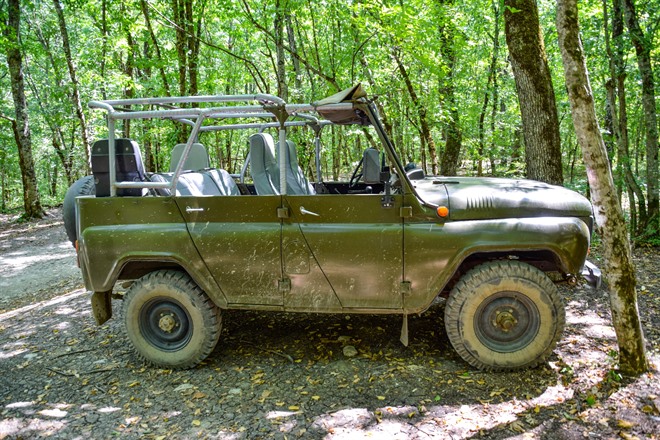 Today travel out of the city to the village of Shapsugskaya and meet Natalya Musienko and her family at her family estate. Enjoy a Uazik (Russian Jeep) ride through the forest and nature. Enjoy a freshly cooked lunch made of locally grown products and try your skills in making a traditional cossack souvenirs and amulets. After that Natalya`s children will sing ethnic songs and perform an improvised concert. (B)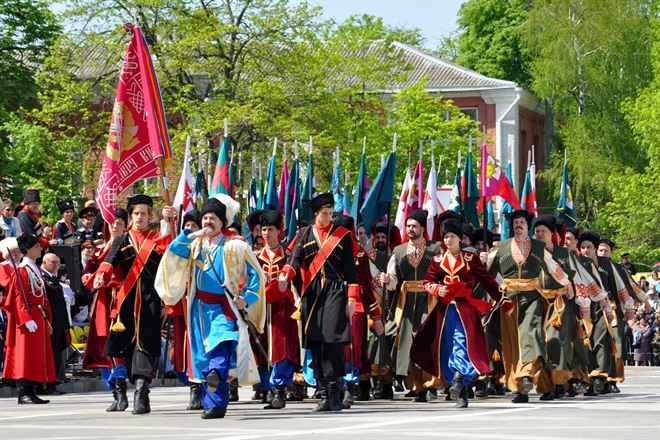 Enjoy a morning guided tour of Krasnodar, founded on the Kuban River in 1793 under the name Yekaterinodar, meaning "Catherine's Gift". After the Civil War, the Bolsheviks renamed the city of Krasnodar, meaning either "Beautiful Gift" or "Red Gift". Wander along Krasnaya Street and see Tsarist-era buildings and European-style architecture, which has earned the city the nickname 'Little Paris'. Visit the Felicin archaeological history museum to learn about the life of the Kuban locals and spend the afternoon at leisure. (B)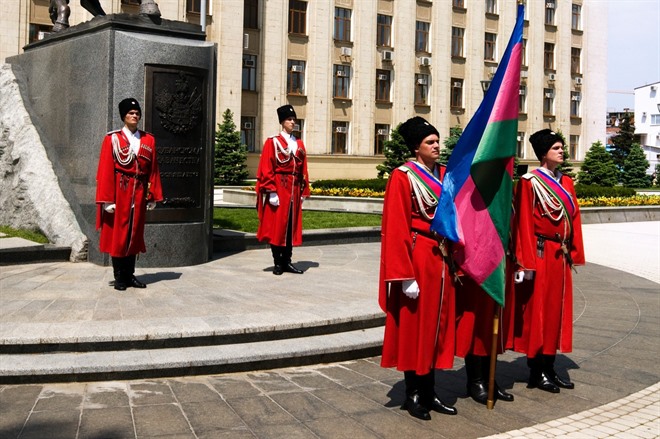 Transfer to the airport for the flight back to the UK via Moscow. (B)
Pricing Information
9
day tour, from
£1665
per person
(Single person supplement + £210)
Price Includes
Return international flights from the UK to Russia
All airport taxes and security charges
Accommodation in three-star hotels
Meals as specified (B= breakfast, L = Lunch, D = Dinner)
All transfers and transportation
Sightseeing tours as specified
Entrance fees on sightseeing tours
Russian visa support documents
Price Excludes
Russian Visa
Travel Insurance
Tour Route Map
Russia, Sochi
Russia, Gelendzhik
Russia, Novorossiysk
Russia, Krasnodar
Image Gallery
Click on images to enlarge