As well as being one of the most efficient and cheapest underground transit systems in the world, the Moscow Metro is also undoubtedly one of the most beautiful. The brainchild of the tsars but finally put into action by Stalin, whose idea to make the city's metro stations "palaces for the people" has translated into some truly spectacular, subterranean architectural gems. It's possible to spend an entire day or more travelling the metro and exploring the vast array of ornate stations; each constructed and decorated in its own unique way. Of course, with so many things to see above ground in Moscow, we'll take you around the city too, but for your time on public transport, we've picked some of our favourites out of Moscow's 182 stations:
Kiyevskaya
A favourite of Regent Holidays' general manager, Andrea, this white marbled station is bursting with elaborate artworks, frescoes and mosaics depicting life in Ukraine and soldiers during the October Revolution and the Civil War. Construction of the palatial Kiyevskaya was overseen by Nikita Kruschev who, as a Ukrainian himself, wanted to build a monument to the country's contribution to the creation of Soviet Russia. Kiyevskaya is located on the Arbatsko-Pokrovskaya Line.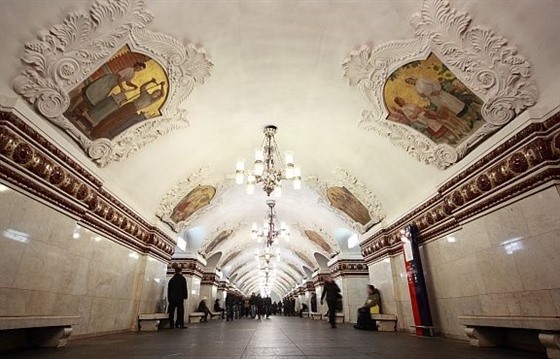 Dostoyevskaya
One for literary fans, this newly opened station on the Lyublinsko-Dmitrovskaya Line is named after the famous author, Fyodor Dostoyevsky, and displays several striking murals depicting scenes from his most famous works such as Crime and Punishment and The Idiot. The beautifully stark station caused controversy on its opening in 2010 after people objected to a mural depicting a murder scene, to which the artist responsible replied: "What did you want? Scenes of dancing? Dostoyevsky does not have them."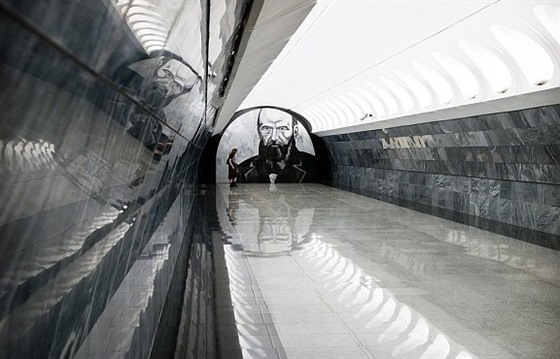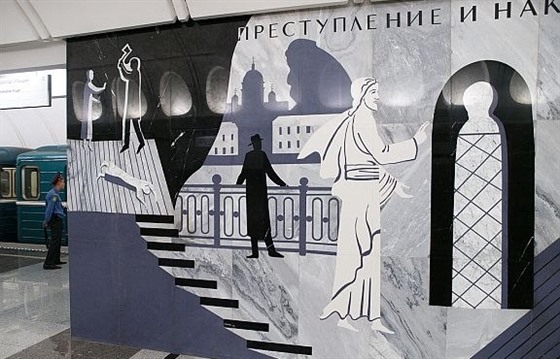 Ploschad Revolyutsii
This impressive station, opened in 1938, features no less than 76 magnificent bronze statues of soldiers, farmers, schoolchildren, workers and a whole host of other characters who helped "defend the Soviet nation". One of the statues, a dog, is said to bring good luck to those who rub its nose. Ploschad Revolyutsii is at the dead centre of the Arbatsko-Pokrovskaya Line and is the best stop for visiting Red Square.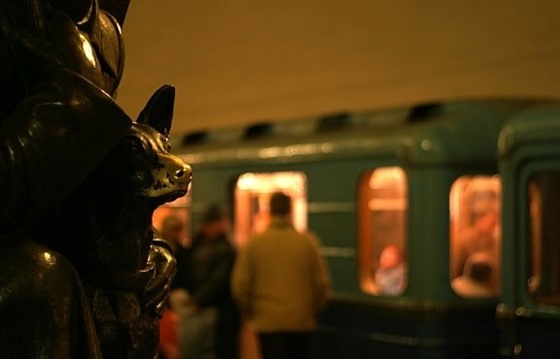 Mayakovskaya
Considered by many to be the jewel in the Moscow Metro crown, Mayakovskaya is a marvel of futurist Soviet design and the forebear for many other stations on the system. This strikingly elegant station, situated on the Zamoskvoretskaya Line, is decked with gleaming stainless steel and pink rhodonite columns beautifully contrasting with white Ufaley and grey Diorite marble walls, topped off with 34 brilliant ceiling mosaics depicting an idealist Soviet future.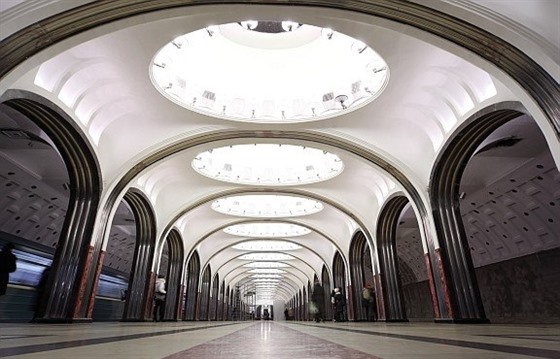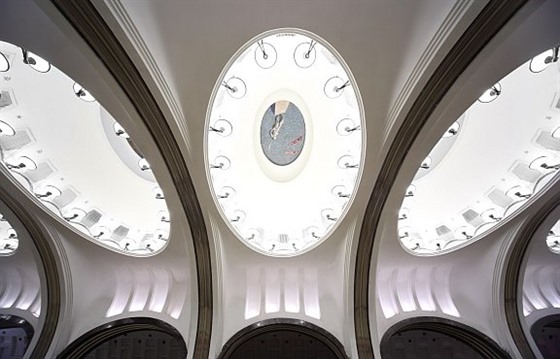 Prospekt Mira
Located north of central Moscow on the Koltsevaya Line, the design and theme of this lavish station beautifully reflects the nearby Botanical Gardens of Moscow State University. With imposing white pillars decorated with pretty, floral ceramic bas-relief friezes, grand chandeliers and a black and grey chequered floor, Prospekt Mira evokes Grecian and Russian Imperial architecture simultaneously.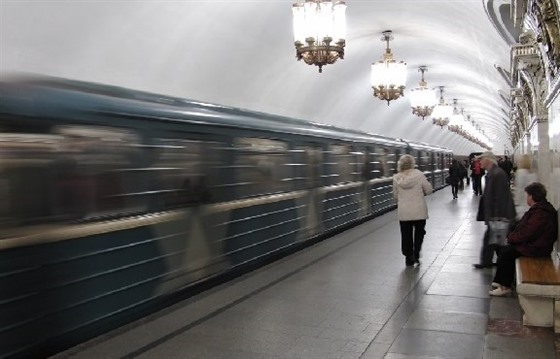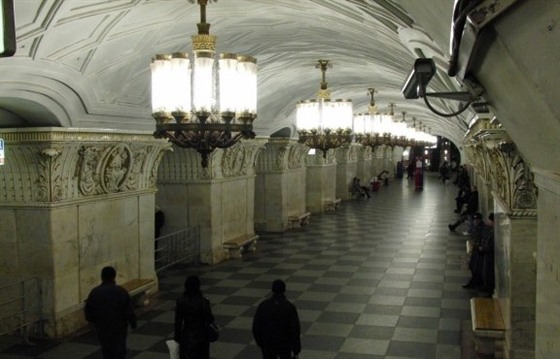 Connect with us. #MyRegentMoment