With so much to see and do on a Budapest city break it can be difficult to fit everything in. To make things easier for anyone embarking on a trip to this enchanting city, I have chosen a few essentials that you should definitely spend some time to investigate…

Fisherman's Bastion

The most romantic of all the locations I visited during my stay, Fisherman's Bastion is a fortress at the top of Castle Hill in the charming Buda side of the Danube. Visit at dusk to watch the sunset and the Danube rivers edge light up. It is well worth paying the little bit extra to visit one of the top turrets where you can enjoy a glass of Hungarian wine and observe the city from a birds-eye perspective. En-route to the Bastion do stop to admire the impressive Buda Castle, with its unique design and intricate details. The Bastion is open all year round and is free to visit.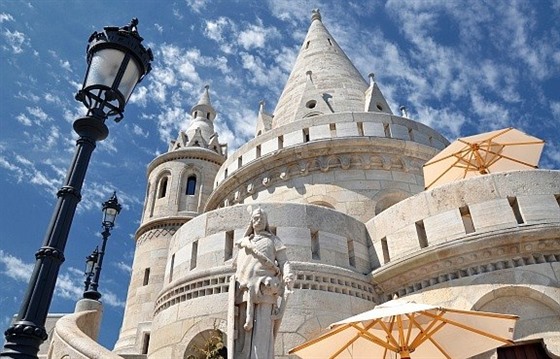 The cuisine

Traditional Hungarian cuisine is generally thought of as quite heavy stew or dough-based dishes such as goulash, pancakes and soups. However, I firmly believe even the most ardent of 'foodies' would be seriously impressed with the quality and diversity of the local cuisine on offer. The goulash still stands strong as a Hungarian favourite and absolutely has to be tasted by all tourists. With melt in the mouth beef, tasty vegetables and a flavourful broth, this meal offers everything you need; it fills you up and is packed full of healthy ingredients. While beef is a popular meat, the upcoming favourite has to be pork, mangalitza pork to be precise. This special type of pork comes from the mangalitza pig and is considered to be much healthier and is definitely full of flavour. From fine dining to street food stalls, Budapest offers it all, and at a very reasonable price; with unique combinations of food brimming with flavour you can see that a lot of pride is taken in the quality of cuisine you can find. If you have a sweet tooth then Budapest is the place for you, such beautifully decorated cakes in the hotels, and in quaint cake shops and bakeries, however I would avoid the millet cake (it is an acquired taste!)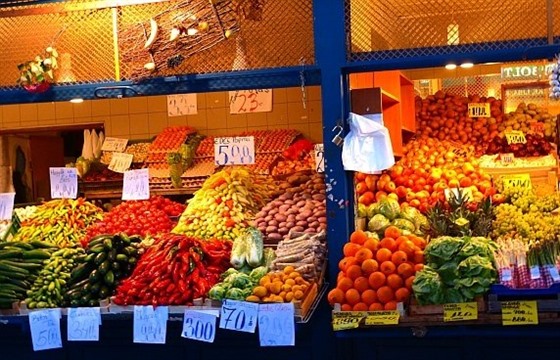 Explore Jewish Heritage

As with everything in Budapest the synagogue has its own unique design, so different to those in the UK, fitting fashionably in with the classic buildings that surround it. There are many walking tour options for the Jewish Quarter and all allow give you an insight into the Hungarian Jewish culture, exploring the history from the Turkish invasion and Second World War, up to modern day. The tours usually last around two to three hours, and if you have the time then do opt for the longer tour as you will visit the Jewish Museum and Holocaust Cemetery; a moving and fascinating part of Hungarian history.

Szechenyi Baths

Open all year round, the baths are one of the biggest attractions to Hungary. During my visit I spent an afternoon at the Szechenyi Baths, located in the city park in a Neo-Baroque Palace which dates back to 1913. With three main pools and twelve baths you can easily spend half the day relaxing in the thermal waters. The baths also have an on-site restaurant, offer massages and beauty treatments, and have several saunas. The baths are opposite the city zoo, a short walk from Heroes Square and the National Museum, and have a metro station right outside.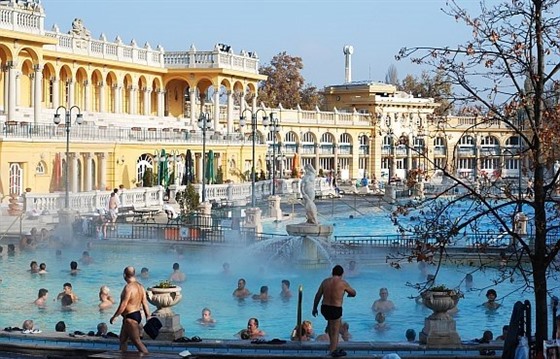 Rickshaw City Tour

I never thought it was possible to have a 'fancy' rickshaw, however Budapest proved me wrong, even the rickshaw's have an element of elegance to them. With plenty of room for two, a fluent English speaking guide cycling you through the city streets, and photo opportunities galore, this environmentally friendly way to explore the city is great fun. Our city tour took us past St Stephen's Basilica, national council buildings, the Soviet monument, through pretty city streets, ending at the Parliament buildings.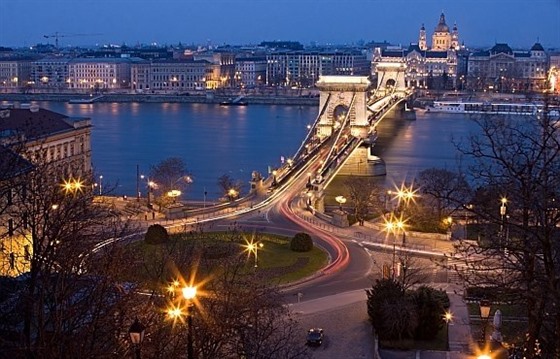 Read more information on Budapest Holidays. Share your own personal favourite things to do in Budapest by commenting below.