South East Asia offers an abundance of festivals celebrating everything from your classic New Year extravaganzas to the Thai festival of Loy Krathong (the Festival of Light) and Boun Bang Fai, the Rocket Festival of Laos. Each event boasts an abundance of fun, local regional flavour and colourful costumes and people and offer an excellent chance to get under the skin of a country and its culture – and enjoy a party at the same time!
One such event is the Cambodian Water Festival Bon Om Touk celebrated annually in November. This flamboyant event dates back to the 12th Century when King Jayavarman VII's navy reportedly defeated an army of Cham warships attempting to sail up the Sap River. The festival was introduced to give thanks for this victory and to give thanks to the river's divinities. This 3-day event also celebrates the changes of the seasons from wet to dry: vast quantities of rainfall into the Mekong during the preceding months causes the reversing of the flow of the Sap River which floods surrounding farmland providing an essential boost of nutrients from accumulated silt deposits.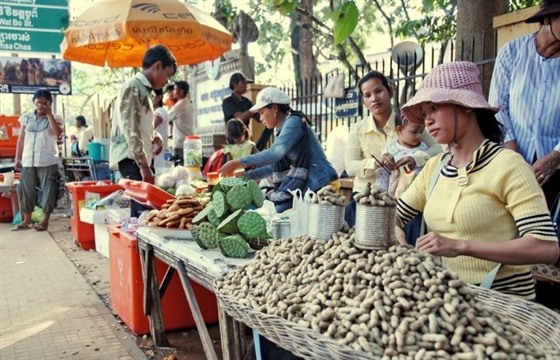 The festival itself is celebrated throughout the country with small villages and towns enjoying their own festivities. However the most important celebrations occur in the capital Phnom Penh and attracts people from miles around. Important events include the evening Loy Pratip river parade of brightly lit boats, Sampeah Preah Khe, the moon prayer ceremony in front of the Royal Palace which gives thanks to the moon and Auk Ambok where locals gather at temples to eat ambok (flattened rice mixed with banana and coconut). However the event is most well known for the colourful and competitive long boat races along Sisowath Quay. The boats themselves are colourfully decorated in Khmer style and races are extremely competitive with the quayside packed with people trying to catch a glimpse of their favourite teams. The races last all afternoon and the day ends at midnight with Bandet Pratib, an exciting fireworks display which lights up the sky and the crowds below.
Visit Cambodia on one of our Cambodia Holidays.
Find more inspiration on our social media #MyRegentMoment