There's more to Cambodia holidays than uncovering an intriguing past and seeing an abundance of spectacular temples and charming colonial landmarks. Take a journey to its southern coast and will you find a tropical paradise of secluded, golden beaches, sleepy fishing villages and calm, crystal clear waters and be charmed by this relatively peaceful corner of Indo-China.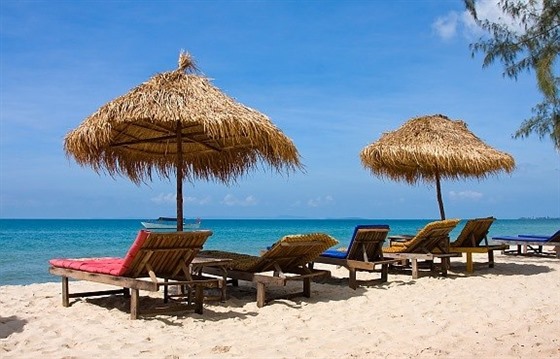 Beginning in the picturesque seaside town of Sihanoukville and including over 60 small islands that lie serenely off the coast, Cambodia's selection of tranquil, undisturbed beach resorts hark back to the glory days of Thailand before mass tourism. You won't find any sprawling 5-star resorts, tawdry themed bars or full moon parties full of reddened students here, just mile after mile of pristine white sands and the odd jovial fisherman as well as a handful of fellow pioneering tourists.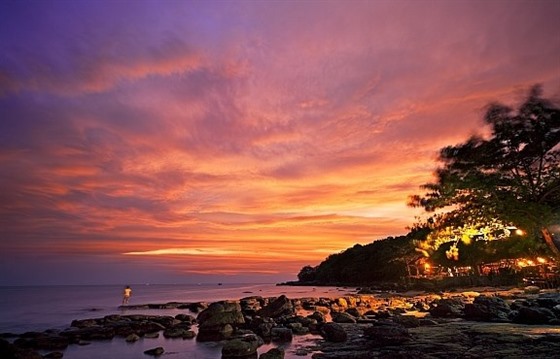 With so many islands to discover in Cambodia it can be difficult to know where to begin, but we've compiled a few of the very best for your perusal…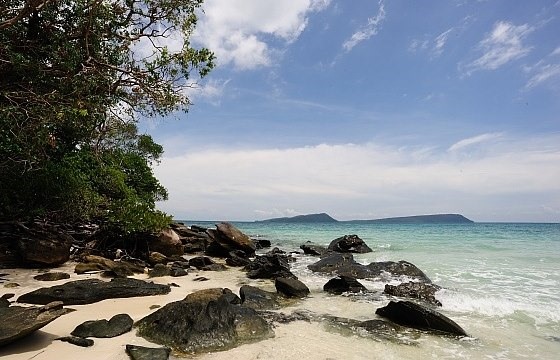 Koh Tang
Popular with scuba divers, the island of Koh Tang boasts corals and reefs teeming with colourful marine life. You might encounter barracuda, octopi and seahorses as well as sail fish and snappers which are something of a local delicacy. Koh Tang is sparsely populated so is ideal for a reclusive retreat. However, amenities are few so take supplies if you are planning on spending the night.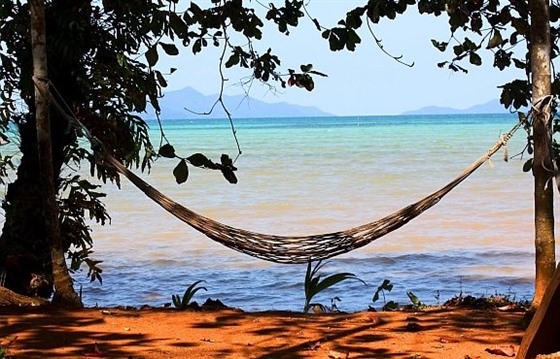 Koh Ru
This wonderful island features just a handful of beach bungalows, so there are rarely more than a dozen guests staying at a time. Take the path that dissects the island from one beach to the other and look out for local wildlife in its verdant forest on the way.
Koh Rong
With its lush tropical jungle and a snow-like sandy beach that stretches for 43km, Koh Rong is widely regarded as one of the most beautiful islands in Cambodia's archipelago. The island is virtually uninhabited and is perfect for a peaceful night under the stars.

Koh Tonsay
Visitors to Koh Tonsay find themselves besotted by its fine white sandy beaches and charming beachfront restaurants. Back in the 1920s, the island was home to a glamorous beach resort but these days just a few Khmer families remain. Spend the day snorkelling in the clear, shallow waters before enjoying a romantic meal on the beach to the soothing sound of cicadas.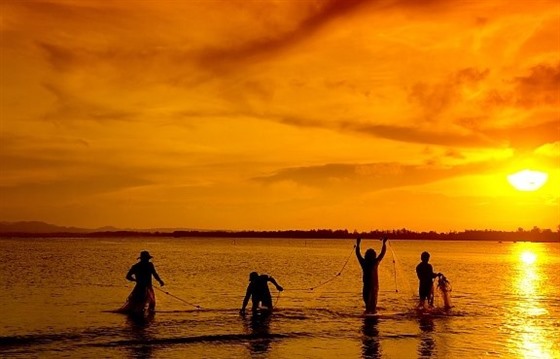 Enjoy the beautiful beaches of Cambodia on one of our Cambodia holidays.
Find more inspiration on our social media #MyRegentMoment