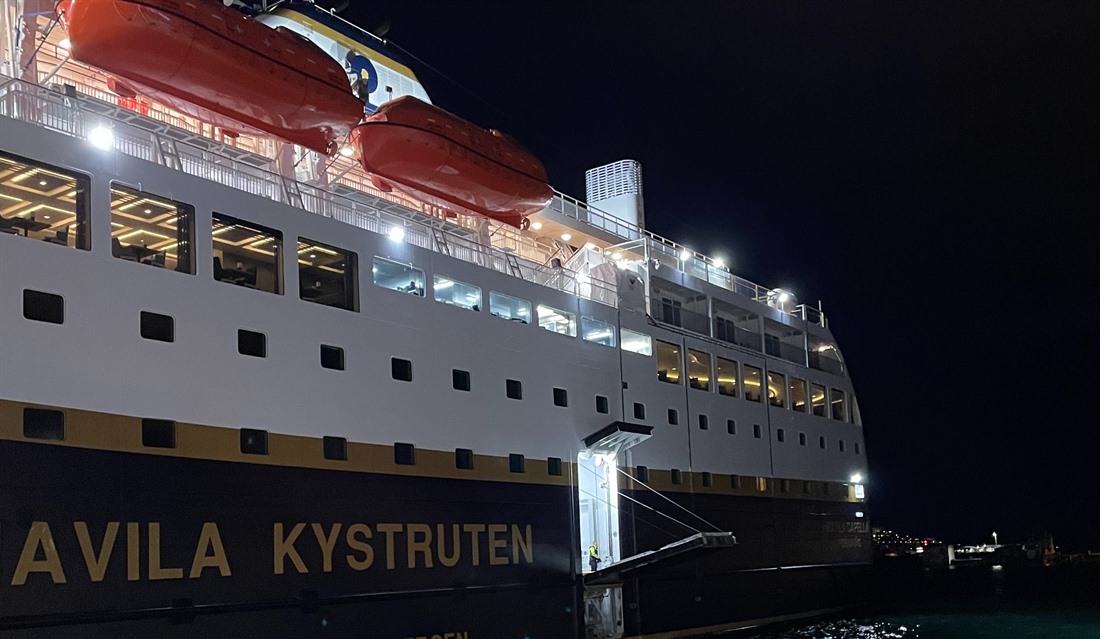 Regent Holidays' Travel Specialists, Elin Fry, Jane Slade and Peter Wybrow, set sail on an incredible Havila Cruise across Norway from Trondheim to Tromsø. Passing towering fjords and snow-capped mountains, the team experienced the unparalleled beauty of Norway that makes every nature lover swoon. They shared all the highlights of their adventure with us, from sunset Jacuzzis out on the ship's deck, to their thrilling search for sea eagles.
This Havila cruise checks in at 34 ports on a journey from Bergen to Kirkenes, though guests can choose to board and disembark their rental car at any point on the route. We began our expedition in Trondheim and finished in Tromsø, taking tours through Ålesund, Loen, and other impressive landmarks along the way. The road systems were easy to navigate throughout, so we had lots of time to explore.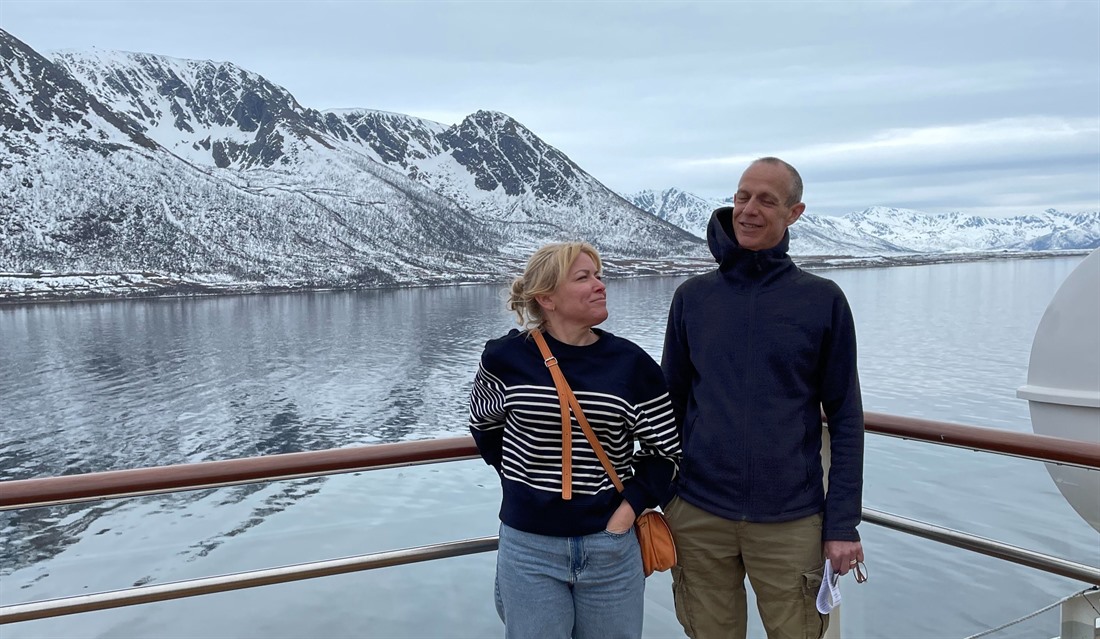 The mighty MS Havila Capella
In between pitstops, we made the most of the incredible facilities aboard the award-winning MS Havila Capella. Launched in 2021, the ship boasts fresh facilities and a modern Nordic-style interior, a clean and simple look to match its eco-friendly values. Sustainability is important to Havila Cruises; they have improved how they travel to be kind to the environment. All their vessels have energy-efficient hull designs, and they can deliver an amazing four hours' worth of sailing with zero emissions.
To ensure you don't miss a moment of Norway's stunning landscapes, the ship provides a viewpoint, an observation lounge, and a sweeping promenade from which you can admire the sights. There are also several boutiques for shopping, along with a gym and various cafes and restaurants with menus that celebrate locally sourced produce. The Havrand restaurant features ever-changing regional menus to capture the part of the coast you're sailing in. The cosy Havly Café is open from morning till evening, with a variety of treats on offer from light bites to hearty fish and chips, followed by hot coffee and cakes.
For some down time, there's a sauna, a separate room with relax chairs and, a favourite of ours, the Jacuzzi on the quarterdeck. The bar beside the Jacuzzi opens in the summer, so you can sip on fruity cocktails as you sink into the bubbling water and gaze across the ocean.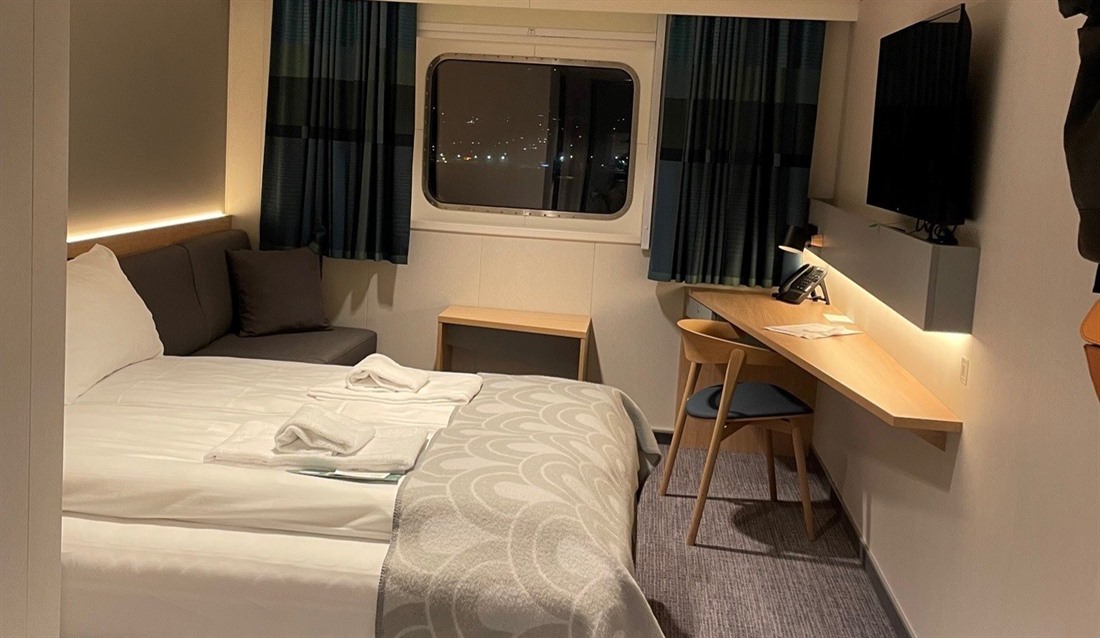 Onboard Accommodation
For those travelling longer than a day, there's also a range of contemporary cabins. We stayed in the plush Superior Sea View Cabins. This is one of the more spacious options, set with picture windows to admire the scenery, as well as all the essential amenities. We had a peek at the prestigious Lighthouse Suite to see exactly why it's held in such high esteem. This cabin offers a separate bedroom, a private balcony with a Jacuzzi, and the Havila Gold experience, which includes luxury dining choices, beverage packages and extra services onboard! We were quite taken with it.
Despite staying in slightly humbler quarters, we were amazed by the exemplary standard of service and, in particular, the delicious food we devoured in the restaurant. We enjoyed tapas-style dinners that showcased Norway's finest delicacies, with three to four sharing plates that would be great for large families.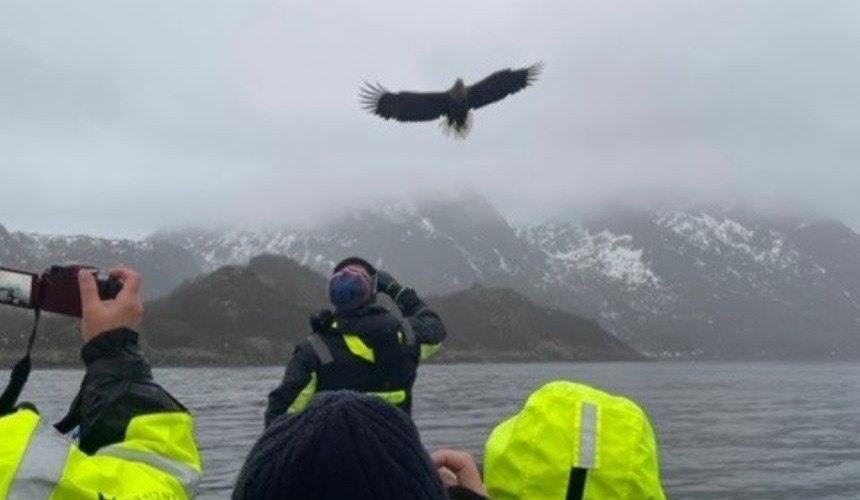 Off-board Activities
This ship was keen to impress even off-board, hosting boat safaris that took us out on a hunt for sea eagles. Whether rain or shine, we think this is guaranteed to be a great experience, as the Norwegian coasts still amaze whether they're grey and moody or soaked in sunlight. We suggest that you book this experience in advance to secure a spot and ensure there are enough numbers for the venture.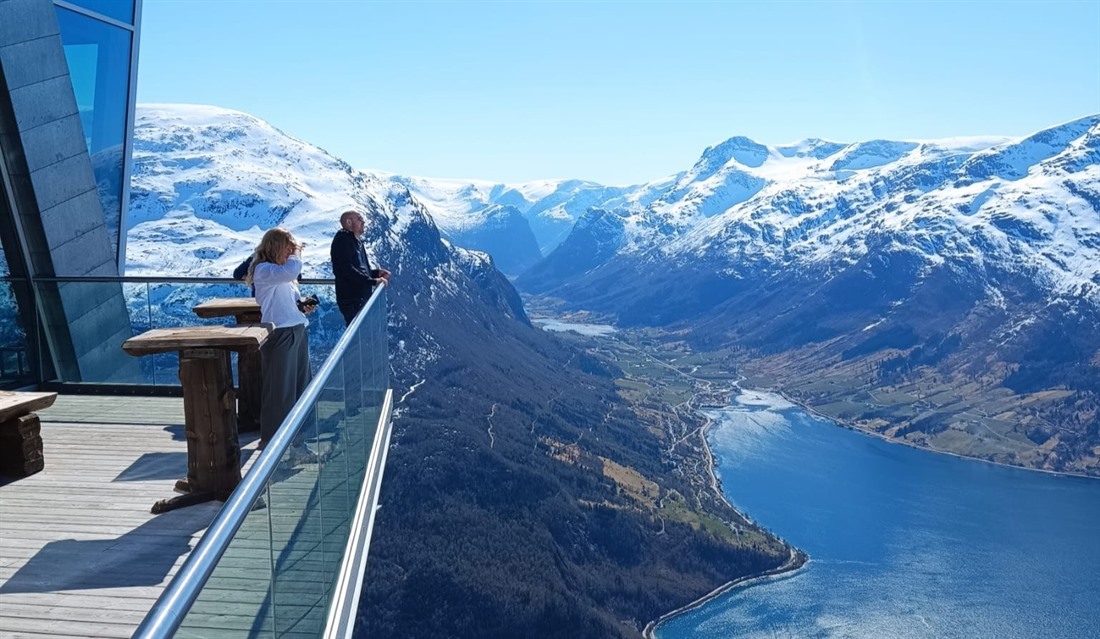 Our favourite landscapes
Trondheim, Norway's historic capital, was one of our favourite stop-offs. Among the colourful warehouses and glimmering waterways, we were staggered by the beautiful cathedrals, including the world-famous Nidaros Cathedral. We thought Ålesund, our next stop, was like a mini Monoco, with strings of al fresco cafes overlooking the harbour and an easy, relaxed feel. This lively town features some of Norway's finest Art Nouveau architecture and is rumoured to serve the region's best seafood.
In Loen, we took some time to admire the majestic peak of Mount Hoven, and we were very tempted by the skylift whizzing brave travellers up to the top. The peak offers stunning panoramic views of the fjord landscape, with its patchwork of richly green fields and the long, winding lakes. You can hike around the mountain, or try the zipline in the summer. In the winter, the ground is great for sledding and backcountry skiing. There's also a stunning snow igloo up there when it's cold enough!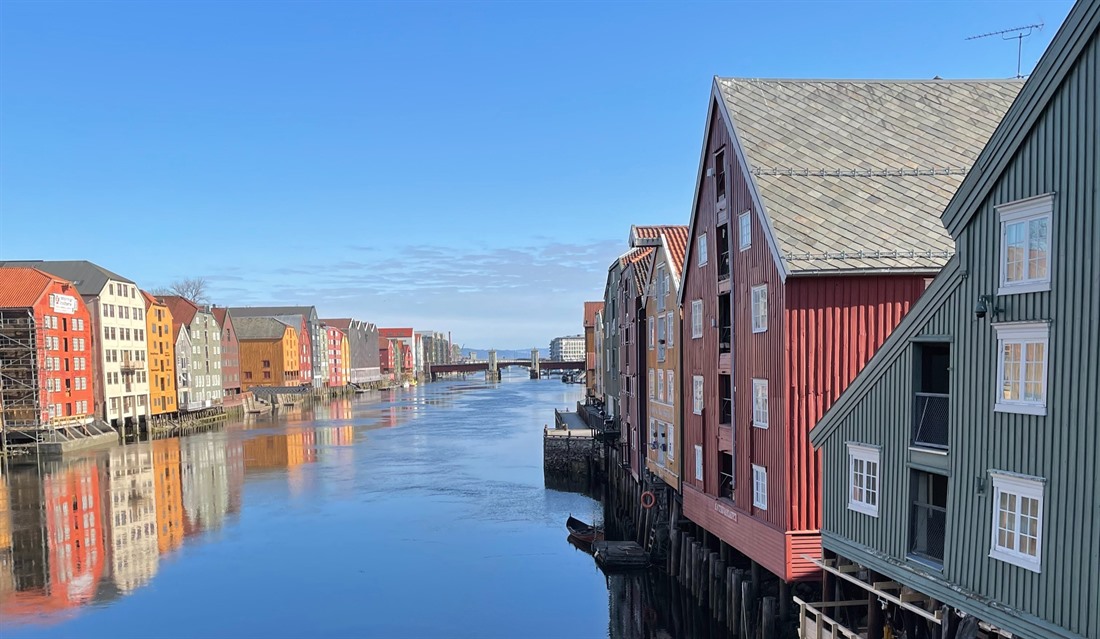 Is this Norway cruise calling your name?
We were sad to leave the fjords behind as we reached Tromsø and travelled back home, but we were inspired to delve deeper into the far reaches of Scandinavia on future expeditions. If you're inspired by our trip across Norway's hinterland, contact one of our Travel Specialists to find out how you can go off the beaten track too.