Whilst Finland may be synonymous with snowy winter holidays and aurora-filled nights, the Finnish summer uncovers a whole new sense of magic.
See frozen landscapes transform from white to green, wildflowers bloom and lakes bathed in the midnight sun. The clear skies and longer daylight hours from the beginning of June to the end of July and even afterwards, allow plenty of time for outdoor pursuits.
Explore Finnish forests by bike or on foot and go foraging for wild berries, enjoy incredible wildlife-watching opportunities and swim in one of the breathtakingly beautiful lakes, before drifting off to sleep in a glamping bubble under the midnight sun.
Selected by our Regent experts, here's a snapshot of the incredible highlights of a Finland summer holiday.
Things to Do in Finland During Summer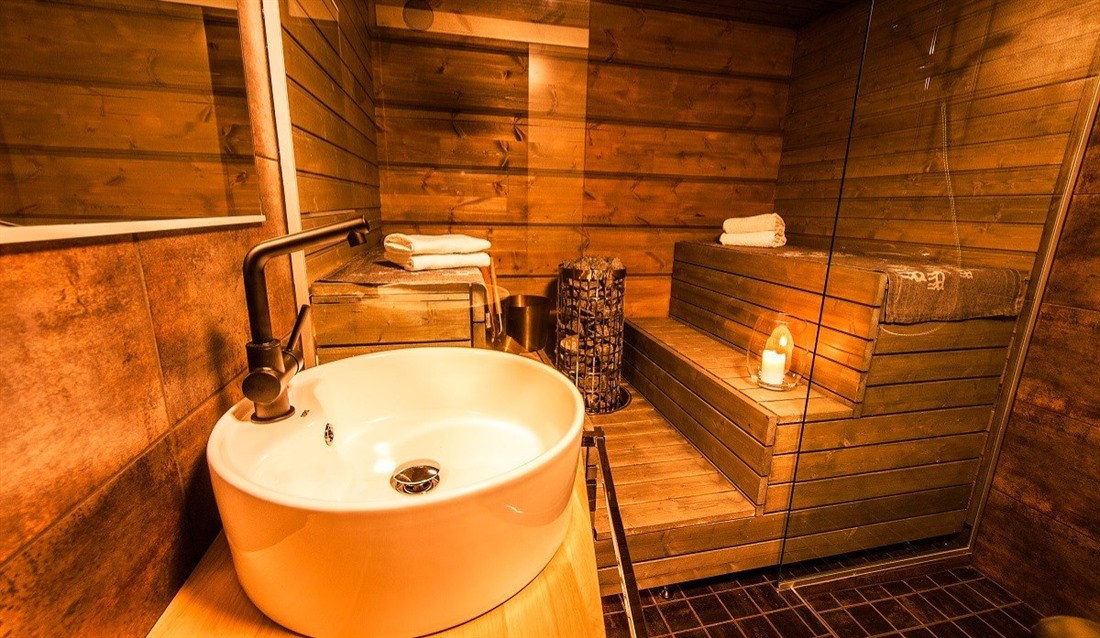 1. Relax in a traditional Finnish sauna
Saunas (pronounced sow-ners) are quintessentially Finnish. There are over three million in the country, so you'll more than likely find one to experience at the hotels featured in our Finland summer itineraries.
It's said that more important decisions get made in saunas than in meetings and secrets that are told are sworn to stay within the four walls. Real Finnish saunas are dimly lit, where you can hear the swoosh of water on the hot coals and smell the aromas of fresh birch.
This traditional Finnish pursuit is incredibly relaxing and has a host of health benefits. Step into one to experience an integral part of the culture, where you can brush or lightly flail yourself with wet birch twigs (vihta in Finnish) and juniper branches to improve circulation. Then, cool off by taking a dip in one of the many lakes — most beautiful at midnight.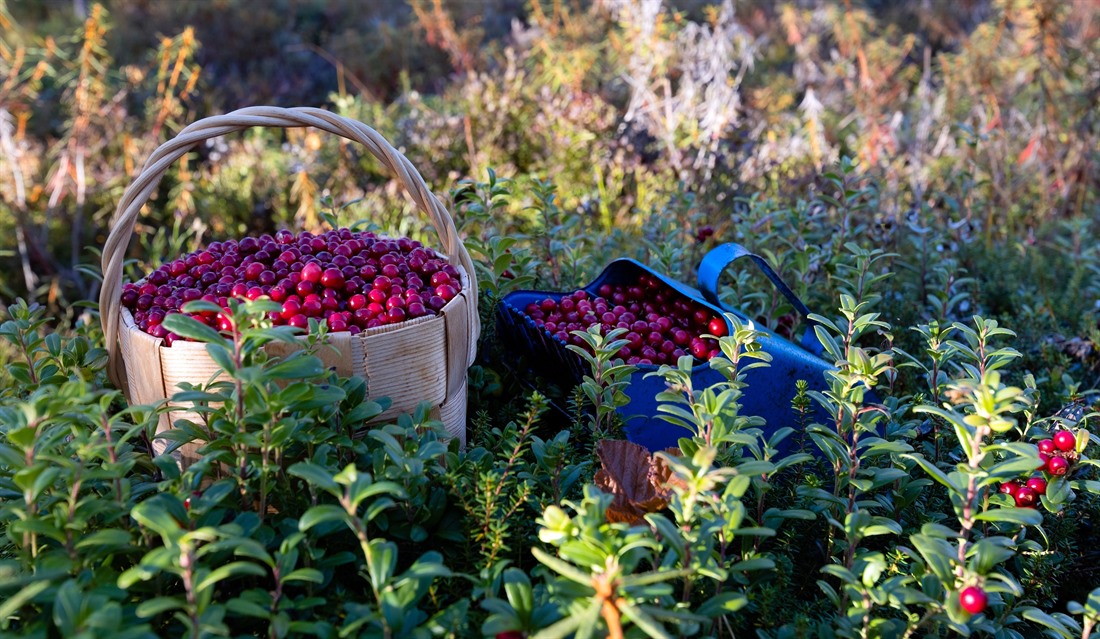 2. Go foraging for free
Whether it's wild mushrooms or aromatic herbs that appeal to you, Finland's beautiful forests and meadows flourish with seasonal produce between June and September. Summer in Finland is also berry-picking season. Up to 50 different varieties exist, and you'll likely spot everything from blueberries and raspberries to the lesser-known bearberries and lingonberries, a regular feature in Finnish cuisine.
The best thing about foraging is that it's free. Finland's 'everyman's rights' (Jokamiehen Oikeudet) law, permits public access to the Nordic country's vast landscapes regardless of land ownership, so long as you take care of nature and leave no trace behind. Take a day trip to one of the many forests Finland has to offer and freely pick your own wild edible plants, vegetables and fruit.
Join our Foodie Eco-Explorer Group Tour to take an in-depth gastronomic journey around both Finland and its regional dishes, while cycling through the countryside and foraging for ingredients.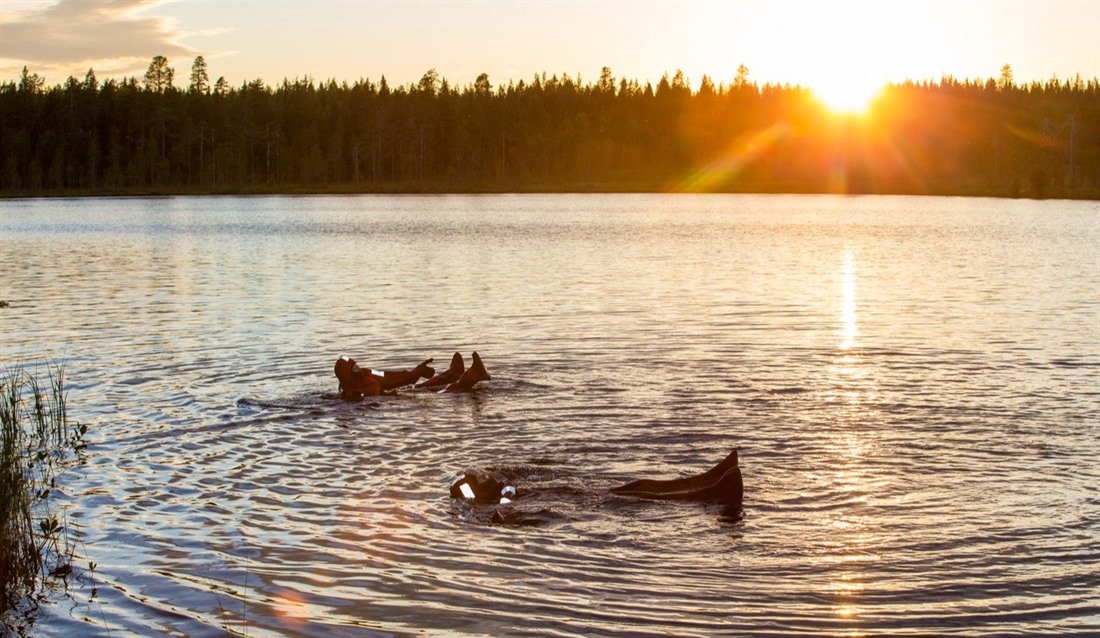 3. Experience the midnight sun
During the summer months, the low Arctic sun never really sets. The Finnish midnight sun is indeed a unique natural phenomena, where long daylight hours and golden sunshine are hugely welcomed following the long, harsh winter.
Around this time of year, public spaces come to life and nature looks especially beautiful. Lakes are bathed in a bright golden glow, so a nocturnal swim and sauna are a definite must under the midnight sun.
Recommended by our experts, a floating lake experience is a popular pastime during the warmer months. Don a rescue suit to keep you dry and stop you from getting cold, even in the open waters, and head to a peaceful lake away from the city. Surrounded by the green forest and birdsong, you'll be totally immersed in the sights and sounds of nature – an unbelievably calming experience.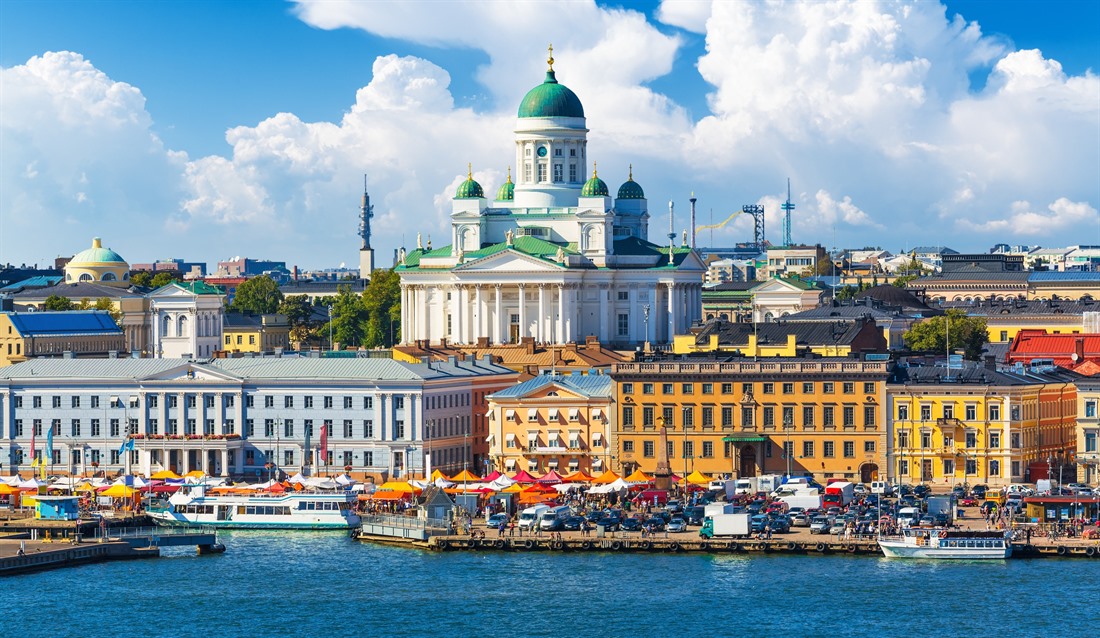 4. Visit the cities
Nature's own light show provides the perfect scenery for strolling around cities, which bustle during the summer months. Finland's capital, Helsinki, is a city based around the water. Its heart is the thriving market on the harbour front, and from here you can set sail for one of the many tranquil islands.
Located at the entrance of Helsinki's harbour, you'll be able to see the sea fortress of Suomenlinna, a UNESCO World Heritage Site and one of Finland's most popular historic places.
In the city centre, stroll along the boulevards and backstreets of Helsinki, admiring impressive architecture and people-watching in one of the many exciting new bars till late.
Some of our Regent experts visited Finland last summer and highly recommend a moonlight swim in Allas Sea Pool in the heart of Helsinki. It's a sea spa and urban oasis for wellbeing, boasting a warm water pool, sea water pool and even floating saunas!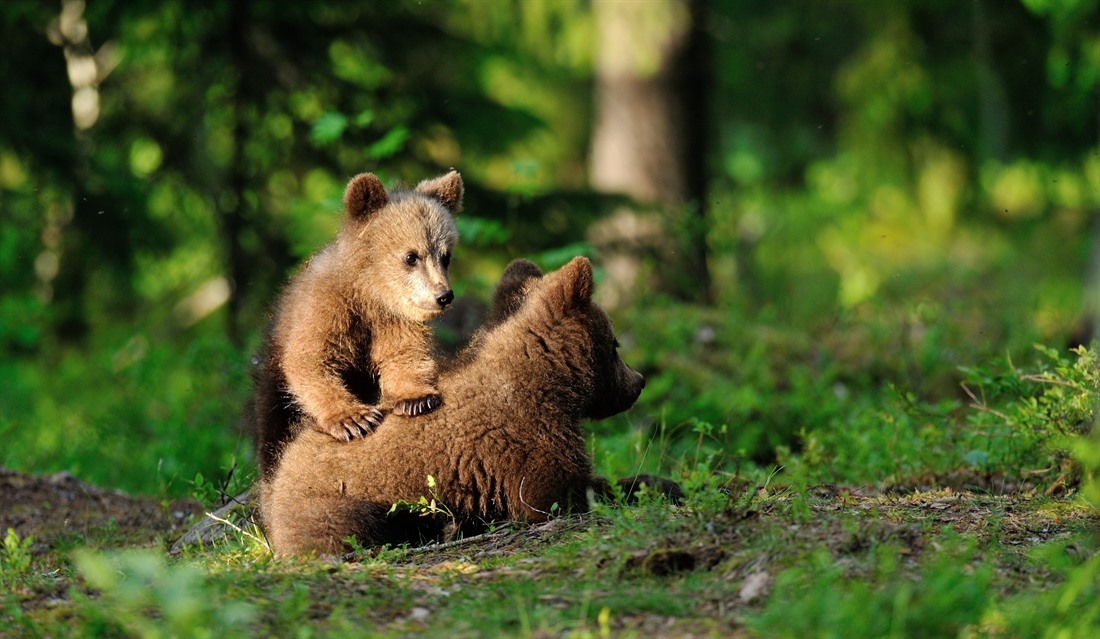 5. Spot wild wolves and bears
Winter might be all about reindeer and huskies, but the wildlife experiences in the summer months are just as plentiful and authentic. Hike through wild taiga forests and your choice of 40 National Parks to soak up the stunning scenery, home to some of Europe's last remaining Eurasian brown bears, plus lynx, wolf and wolverine populations.
The best way to get up close with Finland's resident carnivores and see these creatures in their natural habitat is to spend a night in a wooden hide, deep in the forest with a wildlife guide. The midnight sun means wildlife sightings in the clear light of day are possible at any hour, especially at 'night' when the native creatures are at their most active.
There are an estimated 1,500 brown bears and sightings are almost guaranteed on a bear watching trip between April and September.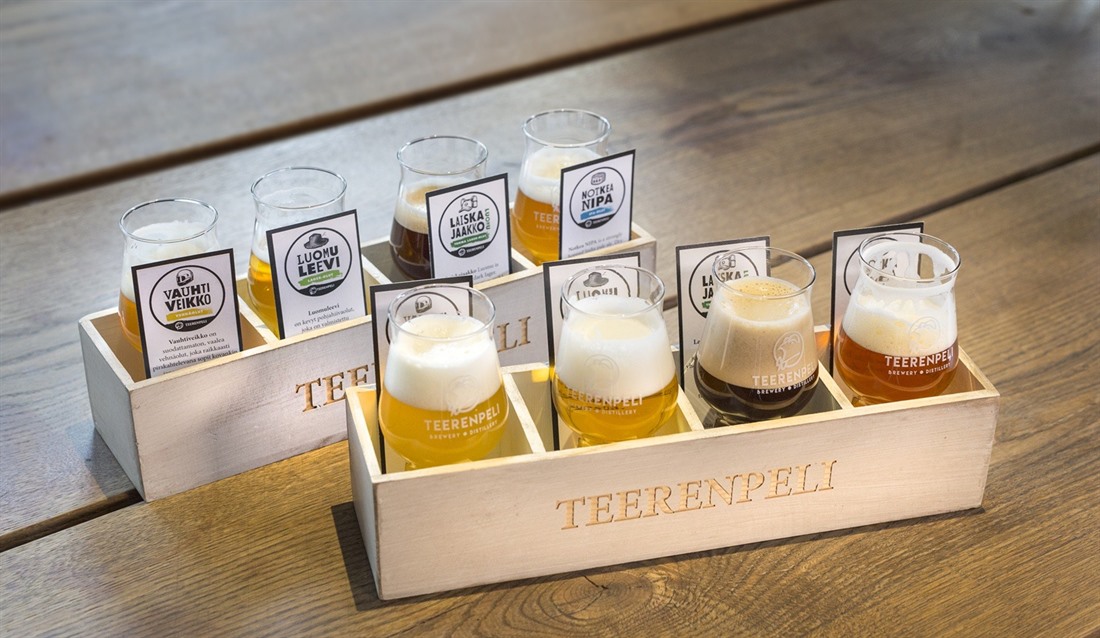 6. Visit the Finnish breweries
If you're a fan of beer tasting and microbreweries, we highly recommend visiting at least one Finnish brewery. Meet professional beer sommeliers, learn about Finnish brewing culture and sample regional beers including SAHTI, made of malts and traditionally spiced with juniper. At Teerenpeli Brewery, you'll tour one of the oldest distilleries in Finland, currently a market leader in Finnish single malt whiskies.
On our Finnish Breweries & Lakes Group Tour, spend four nights between Helsinki, Tampere, Jyväskylä and Lahti. You'll take in breweries, taste artisan beers and visit a whisky distillery.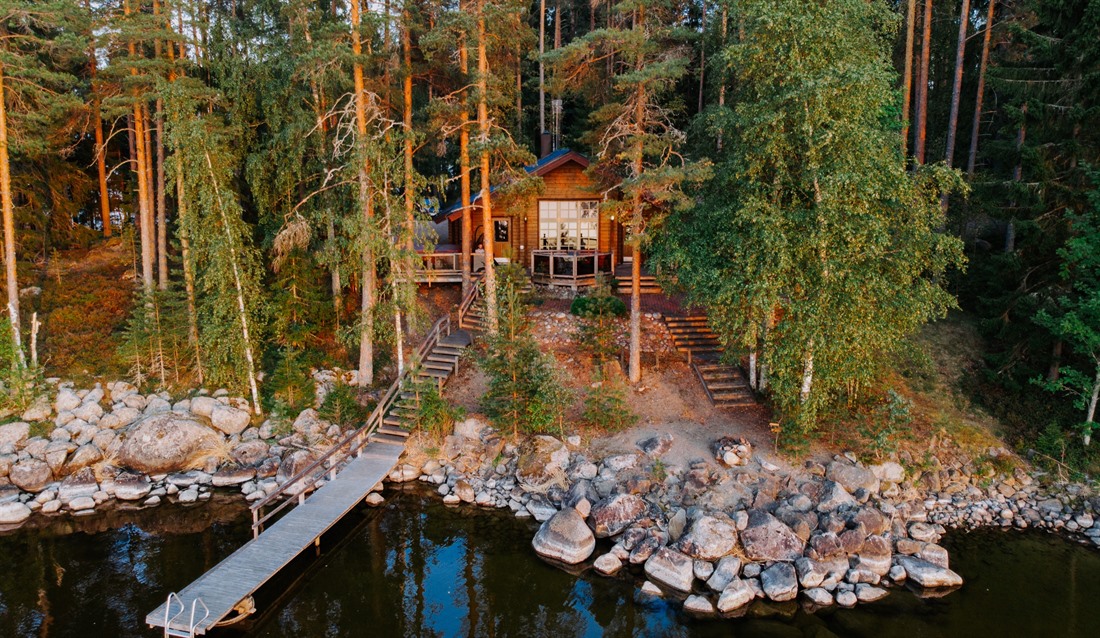 7. Stay in a summer cottage or go glamping
Stay in transparent-fronted domes (also known as glamping bubbles), for unbeatable, around-the-clock views of the illuminated landscape. Under the midnight sun, the untouched Lappish wilderness looks simply breathtaking, even on cloudy nights.
Alternatively, hire a lakeside cottage and while away the sun-soaked summer days in total tranquillity. There are particularly pretty ones in Nuuksio National Park, which all come with their own private sauna, outdoor fireplace and rowing boat. Get in touch with our Regent experts today to find your perfect place to stay.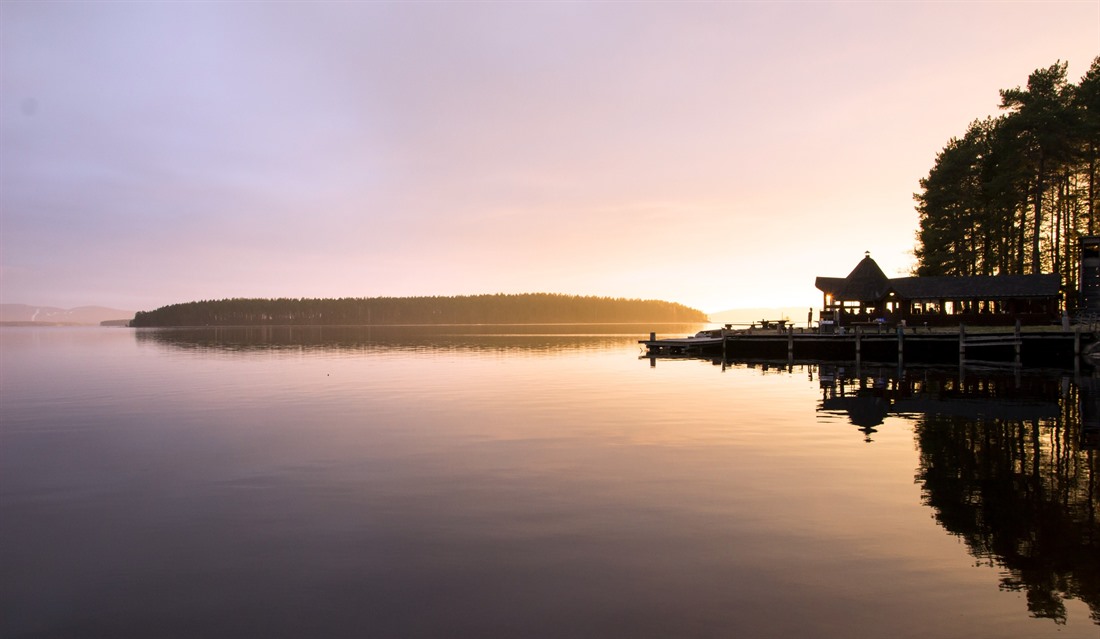 8. Visit the pristine lakes
The clear light of long summer days gives you ample time to explore "the land of a thousand lakes".
Most Finns travel to the countryside for a road trip during summer in Finland. On hot days, go wild swimming and fishing in the pristine waters of the lakes, or enjoy water toys including SUP, white water rafting and even midnight kayaking!
Head to Lake Saimaa, Finland's largest lake, to spot the endangered Saimaa Ringed Seal and many species of birds. Lake Pielinen adjacent to Koli National Park, is Finland's fourth largest lake surrounded by majestic hills and lush pine forests. Here, summer activities include canoeing, swimming, sport fishing and boating.
If pristine wilderness and active adventures pique your interest, discover our Land of 1000 Lakes Fly-Drive which combines three regions of Finland's vast Lakeland area: Lahti, Jyväskylä and Tampere. With a fly-drive, you can explore at your own pace and stop at landmarks as and when you please.
Practical Tips and General Information for Your Summer Holiday in Finland
Curated by our experts who known Finland inside out, discover some practical tips and general information that will prepare you for your summer holiday in Finland.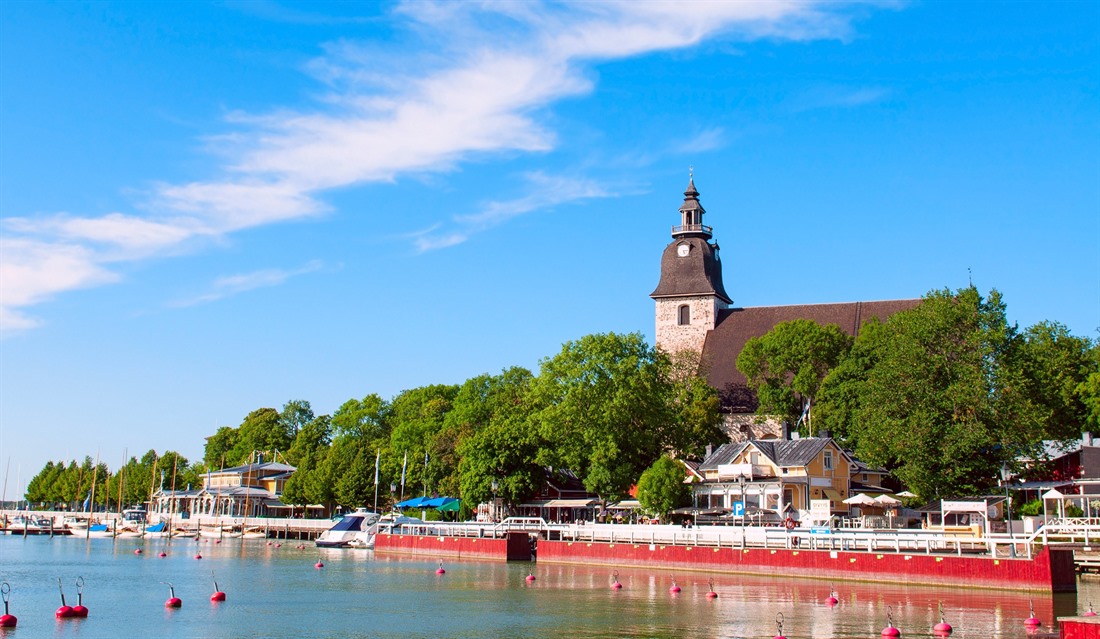 What's the weather like during the summer period? 
Summer in Finland is mild, with average temperatures of 20°C in the south and in the north, around 15°C. The sunniest place in Finland is considered Naantali, a town in southwestern Finland. Also in the southwest, the municipality of Liperi is where Finland's highest temperature was recorded, making it the warmest part of Finland in the summer.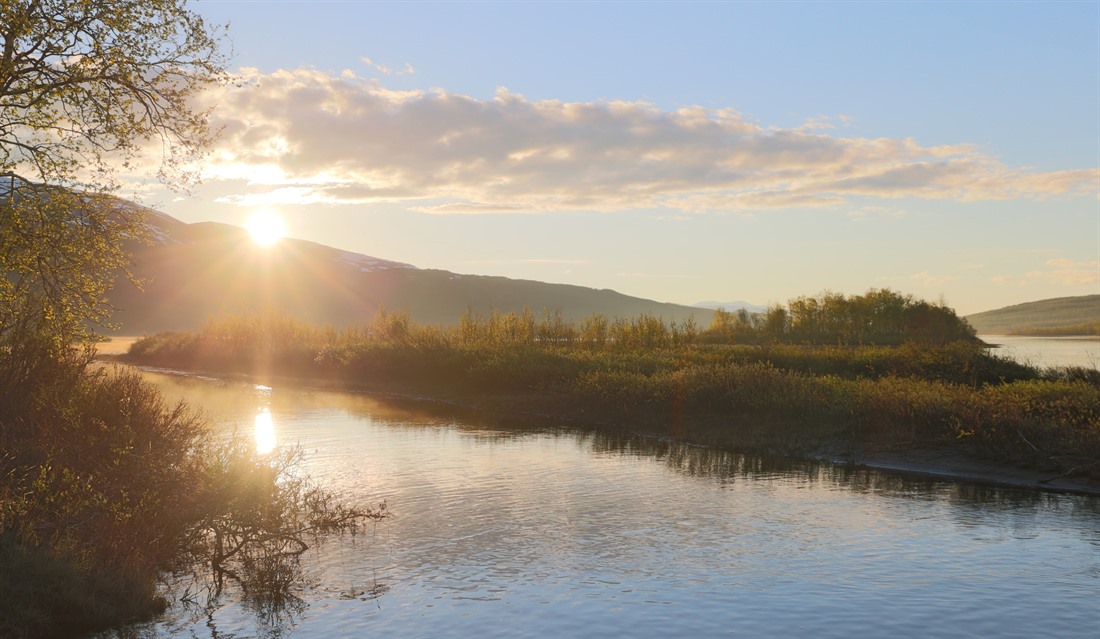 How Long Does Summer Last in Finland?
The summer months in Finland are June, July and August. Finland's warmest month is July, when you'll experience the best of the midnight sun. This is where there's 24/7 daylight for two months (and often into August), as the sun does not set. This natural phenomenon occurs due to the tilt of the earth's axis, which places regions above the Arctic Circle in almost unending daylight.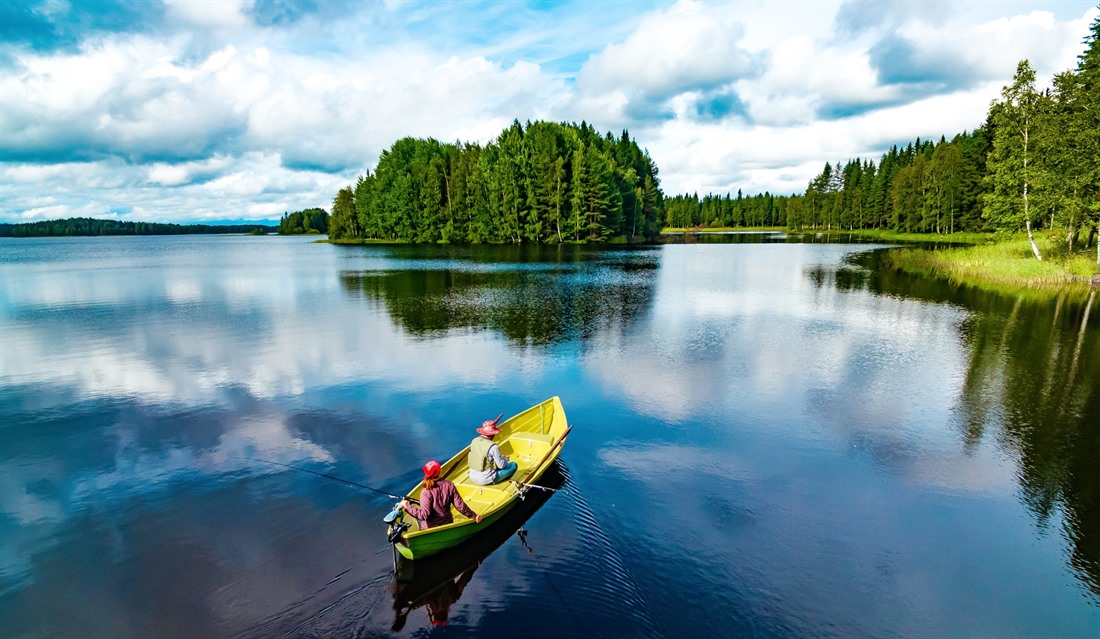 What to Pack for a Finland Summer Visit?
With the popular summer activities of sauna-going and open-water swimming — there's an astonishing 187,888 lakes — you'll definitely want to pack swimwear and goggles to see the underwater life. Usually, saunas are built near a river or a lake, so the more adventurous can try a refreshing dip afterwards.
Even though day temperatures are pleasant, it can sometimes get cooler at night so make sure to pack some warmer layers. Nights in the Lappish summer can also be quite bright due to the midnight sun, so take an eye mask if you decide to glamp in a transparent bubble!
There are plenty of things to do during a Finland summer. If you're interested in outdoor adventures surrounded by natural beauty, contact our experts today to plan your dream summer in Finland.