Think of Albania, what thoughts and images pop into your head?
I'm sure the last thing that crossed your mind was the cuisine!
It's not as though we have an Albanian restaurant on every corner!
Put any stereotypes aside however as one of the major highlights of my recent visit to Albania was the food.
This is often of high importance to any trip I take so I was really overjoyed to see such wonderful plates of food coming out of the restaurant kitchens each evening.
The quality of the produce used is very high and most locally produced. High importance is placed on using fresh and seasonal ingredients. Each evening my host asked the waiters "What's fresh?" and whatever it was we had that for dinner.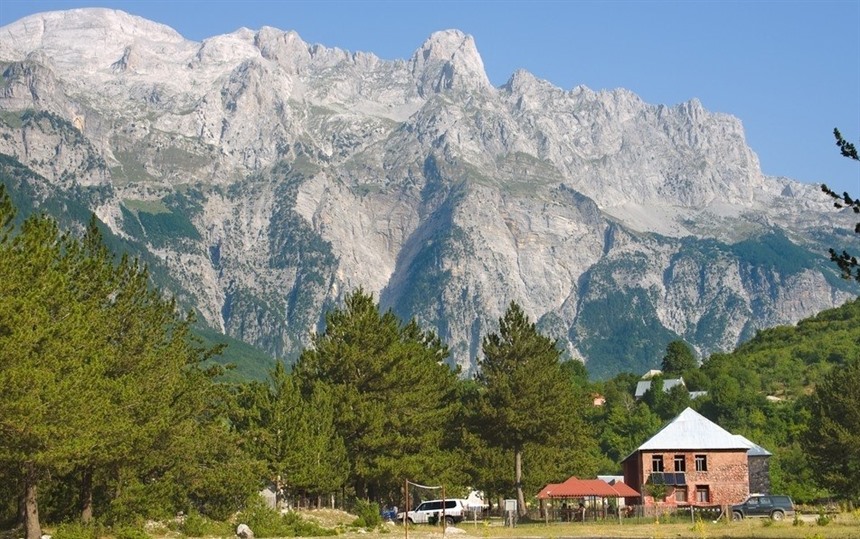 The fair is typically Mediterranean; think Italian, mixed with Greek and a pinch of Turkish thrown in for good measure.
Delicately fried and beautifully fresh fish, masses of grilled meats and sumptuous vegetable dishes are de rigueur. When it comes to deserts the familiar baklava and kadaif, a hangover from years of Ottoman rule, still remain firm favourites. Ask a local and they'll tell you that theirs is better than the offerings from their neighbouring countries.

Portions are huge and perhaps a tad excessive for our waste conscious British sensibilities but hospitality is highly important to the Albanians and making sure you leave content and full is high on the priority list.

Many indulgent traditional meals were consumed throughout my week in Albania but one of the most memorable, but simple meals, was at the home of a local family near the village of Theth in the northern Albanian Alps. This was an unscheduled visit, secretly arranged by my guide that day.
We sat out in their garden and the family brought out a variety of homemade goodies; sheep's cheese (hard and salty), thick slices of corn bread, fried fish and deliciously herby potatoes, all to be washed down with homemade red wine. A thoroughly memorable experience, in beautiful unspoilt surroundings.

I have definitely taken food inspiration from my time in Albania and will be rustling up my own baklava soon, so watch this space!

Visit Albania and some of the areas mentioned above on our Albania group tours. Sample the local cuisine and let us know what you think!
Find more inspiration on our social media #MyRegentMoment