Our teams are often asked, 'What's your favourite Regent destination?' And with over 40 to choose from, that's almost too hard to answer. So instead, today we asked our Azores Specialists which of the nine Azorean islands were their favourite. Not content with a simple, 'I adore them all!' we insisted they single out just one, to help you decide which you'd like to discover on your Azores holiday too.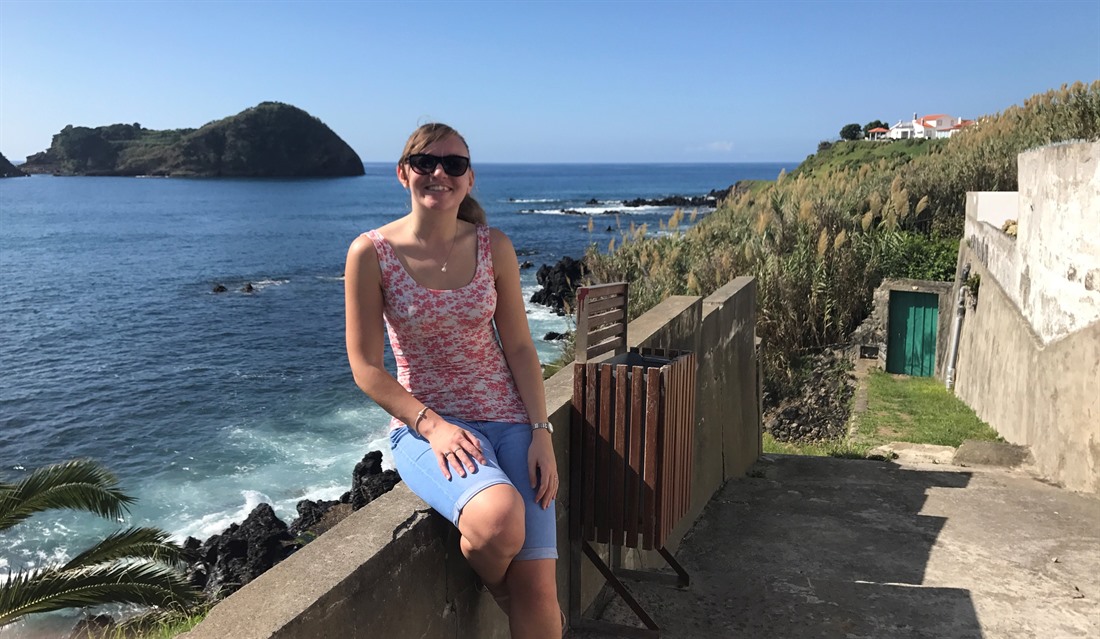 Laura Dinham: Flores
I would have to choose Flores, one of the remote western islands – it takes over an hour by plane to reach Santa Cruz from Sao Miguel. It has a population of under four thousand and is only 55 square miles so you can really explore the island in just two days – although I could spend a week here. It is simply a beautiful lush green island with magnificent waterfalls on the western coast and twisty coastal roads, especially on the east side. There are seven spectacular lakes including Lagoa Negra & Lagoa Comprida – two different colour lakes side by side. There are lots of great walks too and air smells so divine.
My favourite place to stay is Aldeia Da Cuada, which was an isolated village, completely abandoned in the 1960's when the inhabitants moved to the USA. The owners have transformed these pretty black stone cottages into lovely self-catering apartments, each with their own private gardens. It is just so quiet and peaceful here, and the restaurant has some wonderful meals too if you don't fancy cooking yourself.
The old whale factory in Santa Cruz has been turned into a really interesting museum as it takes you through 40 years of the island's whale hunting industry. Even though it is pretty gruesome the one-hour French documentary follows a group of whale hunters as they track this magnificent animal in tiny wooden boats.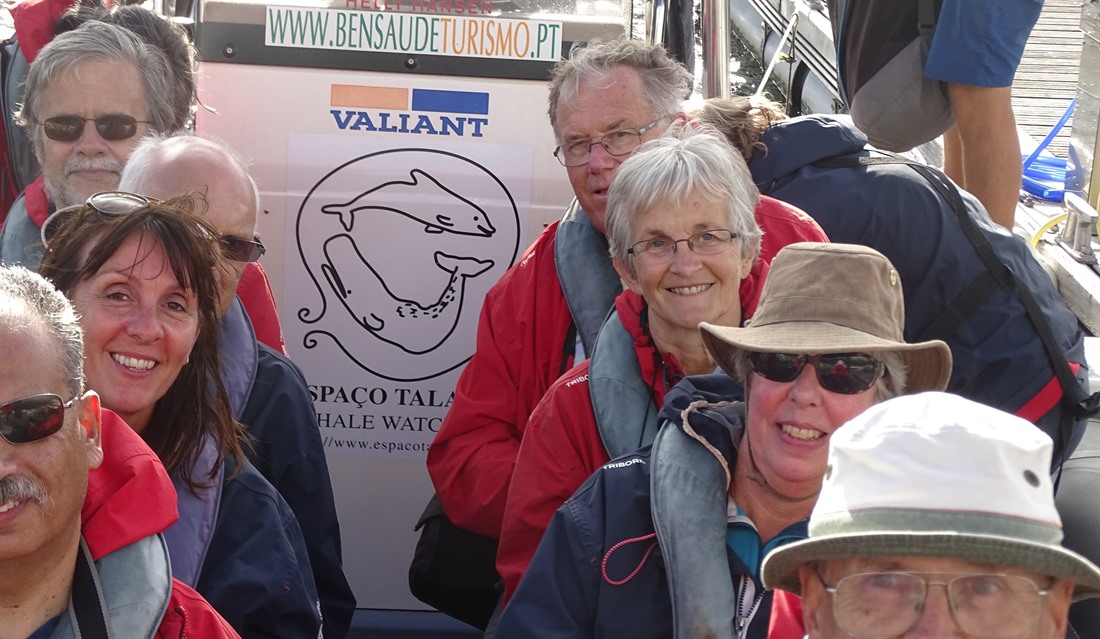 Emma Brown: Pico
My favourite is Pico – one of the central islands, where you can see the islands of Horta and Sao Jorge from various view points on Pico. I love the incredible black volcanic rocks, especially against the verdant greenery and blue crashing sea, this is best viewed at Arcos do Cachorro. Of course, Pico is nick- named the Black Island. The vineyards are really interesting as these black volcanic rocks provide shelter for the vines and part of the island are crisscrossed with these small dark enclosures so a visit to the Wine Museum is a must and who doesn't like wine?! Whale watching is also a must if you visit Pico, small rib boats go out from the pretty fishing village of Lajes Pico.
There is a great B&B there called Whale'Come ao Pico, so close to the Whale Watching at Espaço Talassa, who also host great nature talks in their office/shop. You can't mention Pico without mentioning its namesake Mt Pico, Portugal's tallest mountain – each day you can see walkers set out with all their gear to climb up its steep slope, one day I hope to join them.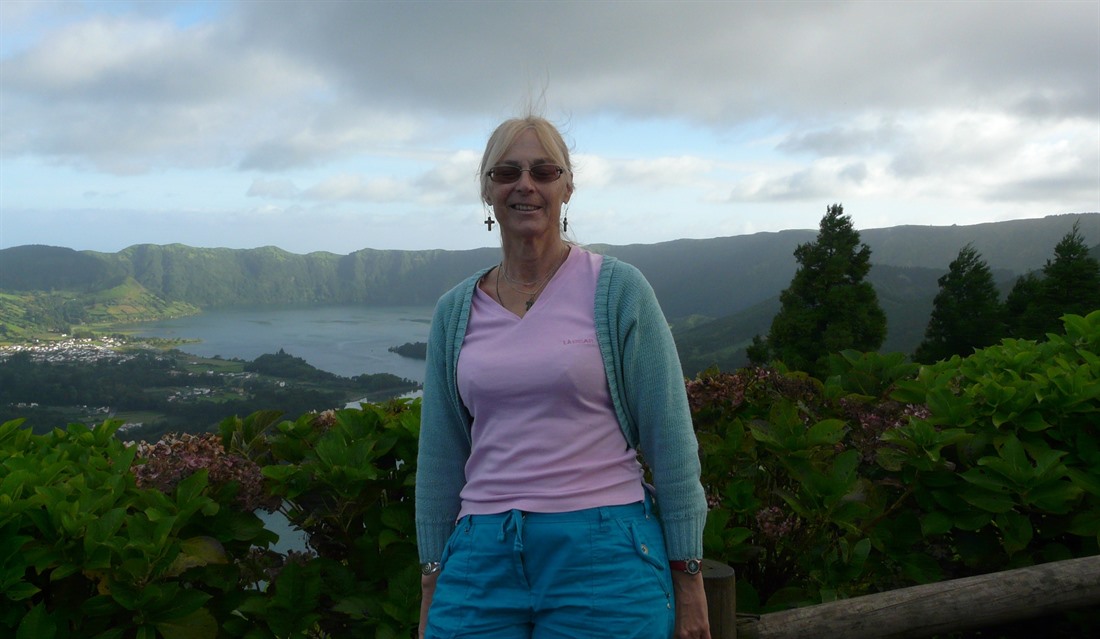 Christina Gibbons: Sao Miguel
On reflection I would have to choose the largest island Sao Miguel and its main town of Ponta Delgada. Every turn of the narrow, cobbled streets brings in to view delightful buildings, cafes and shops, interspersed with some of the worst examples of brutalist architecture. Evidence of the recent economic woes is visible in abandoned building projects – both halted restoration of the old and construction of the new. Nevertheless, Ponta Delgado is an extremely pleasant town to cover on foot. No big stores and virtually no international chains. Linger over an espresso or take a ride around town in a horse drawn carriage.
The Furnas Valley with its botanical gardens, hot mineral springs and thermal pools is a must visit. An unusual but worthwhile activity is a dip in the ferrous hot pool in the botanical gardens. Don't take your best swim suit or towel s you will emerge tangoed! Sao Miguel claims to have the only tea plantation in Europe. A visit to the plantation will include tasting a selection of tea from green to black; learning about the production. Note the old machinery was made in the UK and still works!
As you would expect Sao Miguel has its fair share of volcanoes. Those worth visiting are the Lagoa do Fogo [Fire Lake]. At an altitude of 900 metres the views both in to the lake and the surrounding countryside are stunning. Thankfully the area is a protected national park and no construction is permitted in the area.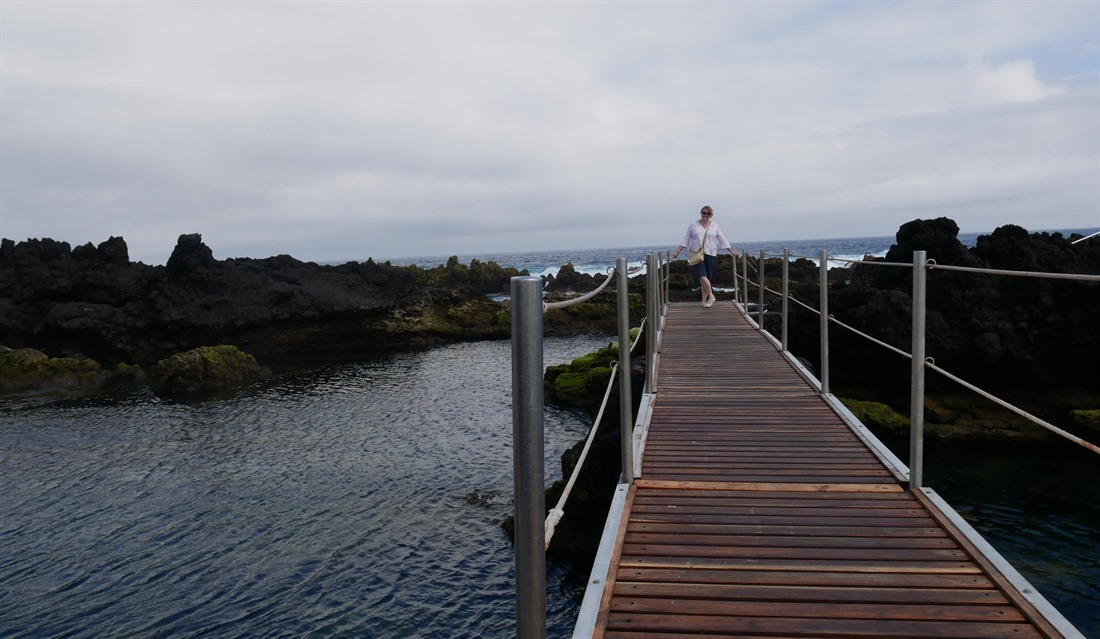 Andrea Godfrey: Terceira
This is a very difficult choice, even though I have only visited five of the nine islands! I did enjoy my stay on Terceira – I think in no part due to my excellent jeep tour with Tiago, who had planned the perfect day. We travelled through the wilds of the interior at Terra Brava, where the remoteness and lushness of the volcanic landscape made me feel like the last person alive in a scene from Jurassic Park. We travelled down the quaintly named village of Biscoitos. How I wished I had brought my swimming costume to take a dip on the natural pools at Calheta dos Biscoitos, set amongst black volcanic rocks. You shouldn't miss the wine museum, which presents different stages of wine production on Terceria, from the vines surrounded by square beds called curraletas, to the wine press and storage in wooden barrels. Here, they produce verdelho wine, characteristic of the Azores.
We stopped for a picnic at one of the many bbq areas set aside for large Azorean families to gather over huge picnics and Tiago heated up Alcatra – the most delicious and tender of beef stew cooked in red wine and subtly flavoured with cinnamon and allspice served over sweet Portuguese bread.
It's difficult to tear yourself away from dramatic coastlines, tiny pastures enclosed with volcanic dry-stone wall, where caramel coloured cows munch all day to head underground but a visit to Algar do Carvão, is an ancient lava tube right in the centre of Terceira is a must. The beauty of stalagmites and minerals as you descend into the cave is breath-taking as is the pool of crystal-clear water at the bottom.
Find more inspiration on our social media #MyRegentMoment