Perhaps it's the sight of the dancing northern lights, or of midsummer's sun at midnight. Or maybe it's the bizarre geological formations, or simply the isolation that comes from being an island nation, that fuels the imagination. Whatever the reason, the resulting legacy of Iceland's eccentricity stretches from the drama of the 12th Century Sagas right through to the cryptic lyrics of Björk's music.
Iceland's wonders are not just natural but also supernatural, and you should not miss the opportunity to delve into this world of trolls and elves; of sorcery as well as scenery when on a holiday to Iceland.
Here's my pick of the best museums which offer an insight into endearingly weird and wonderful Iceland.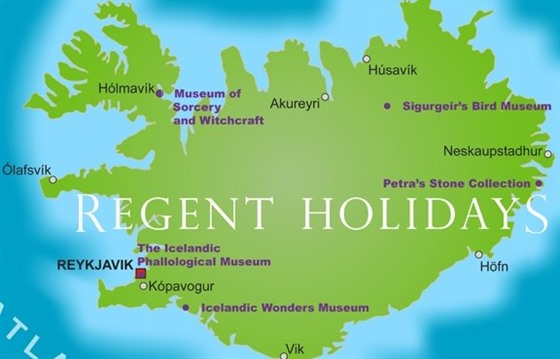 1) Museum of Sorcery and Witchcraft, Holmavik

If you're the kind of person who likes to return home with better travel anecdotes than any of your friends, a visit to this museum is sure to elicit somewhat more incredulous reactions than the typical 'oohs' and 'ahhs' which accompany holiday photos of waterfalls and volcanoes. It is home to the only known pair of 17th century Necropants, or trousers made from the legs of an actual human corpse, which were worn by sorcerers to bring good luck when practising traditional magic. Now that's an anecdote and a half. The rest of the diminutive museum is dedicated to the folkloric history of witchcraft in Iceland, and there's also a restaurant which incongruously offers some of the best mussels in the country.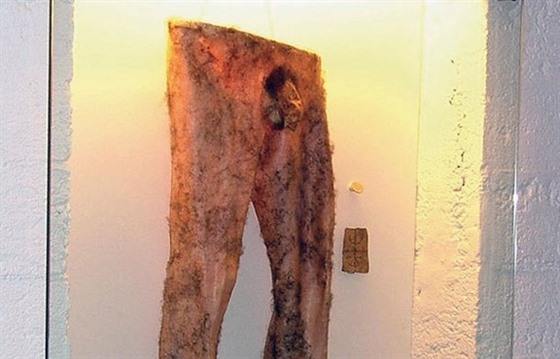 2) The Icelandic Phallological Museum, Reykjavik
Even in the face of such stiff competition, trying to think of a weirder museum than this is a hard one. It boasts ''more than two hundred and fifteen penises and penile parts'' representing a wide array of land and sea mammals, all displayed willy-nilly throughout the central Reykjavik venue's exhibition space.
The so-called Phallus Store serves up arguably the most unique souvenirs you'll find anywhere, from an electronic flashing man to bottle openers and pen holders in predictably crude shapes (and various sizes). Whether you have a genuine interest in natural history or are simply looking for a bit of a giggle, a visit here won't disappoint.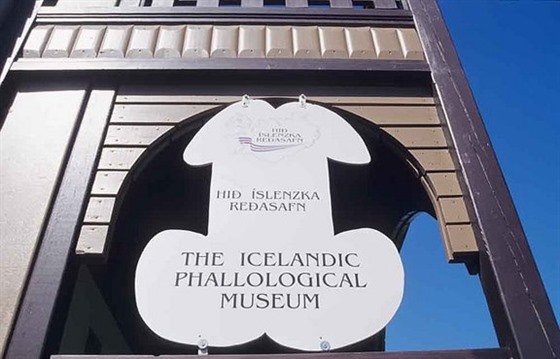 3) Icelandic Wonders Museum, Stokkseyri

According to some surveys, over half of all Icelanders have some belief in the Huldufólk or 'Hidden People' who live amongst the rocks. Even as recently as 2013, the construction of a new road was stopped due to a public campaign against the destruction of the elves' habitat, and Icelandic gardens sometimes feature small houses for the elves to live in. The Icelandic Wonders Museum provides a unique opportunity to enter this secret world of elves and hidden people, culminating in a walk through the troll cave where you can see where the trolls live. In all honesty, this place will never make it onto a list of the world's best museums, but it's the subject matter which makes it so compelling and at times you'll be pinching yourself as a reminder that you're actually here and not in the middle of a surreal dream.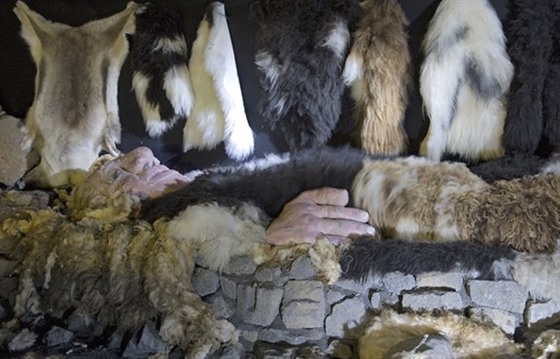 4) Sigurgeir's Bird Museum, Lake Myvatn

Resembling something of an ornithological Madame Tussaud's, this vast collection of stuffed birds offers an unusual counterpoint to the prolific birdlife to be found on adjacent Lake Myvatn, home to the most species of duck anywhere on the planet, which can also be viewed from observation hides outside the building. Whether your passion is for living birds or their stuffed forefathers, there'll be enough here to keep you entertained for a couple of hours. All but one of Iceland's breeding species are represented here (mysteriously, the name of the one missing species is never revealed) and the dim lighting lends a reverent atmosphere and an ethereal glow to the birds themselves, so you're guaranteed to be able to tick off all of those really hard-to-spot species.
5) Petra's Stone Collection, East Iceland

Admittedly, this might not sound like a place which will rock your world. But give it a chance, and you'll discover a new-found appreciation of stones and minerals and will probably even start to examine them in a different light as you continue on your travels. It's the story of one woman, the eponymous Petra, and her life-long quest in search of the most unusual and aesthetically pleasing stones and minerals that she could lay her hands on. You'll learn the story of the time when she stopped to pee behind some rocks and ended up discovering a magnificent quartz in the process. Today, you can still see the rather crudely named Urine Stone amongst countless other finds, and her family home and garden are open for all to admire the vast collection that she amassed. Indeed, it has become East Iceland's number one tourist attraction.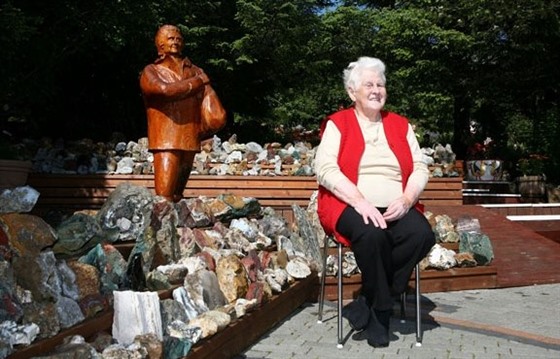 Travelling full circle on a two week fly drive is an incredible way to experience Iceland's natural wonders – but don't forget to stop at the weird and wonderful places along the way to get a true sense of this quirky yet beautiful country.
Find more inspiration on our social media #MyRegentMoment