Regent's Marketing Executive, Lauren, discovers that Svalbard has plenty to offer visitors during the summer months, as the midnight sun makes adventures possible all throughout the day and night.
Nature rules in Svalbard. It is one of Europe's last great wildernesses and a place where polar bears outnumber people. Its main settlement and entry point, Longyearbyen, is a rustic former coal-mining town peppered with colourful buildings and derelict mines. It may be the land of the majestic polar night but from the 17th of May to the 30th of September each year, the polar summer brings 24-hour daylight, allowing more time for activities and exploration. From skiing under the midnight sun to visiting Russian mining settlements, here are our top 5 experiences for a summer visit to this arctic playground.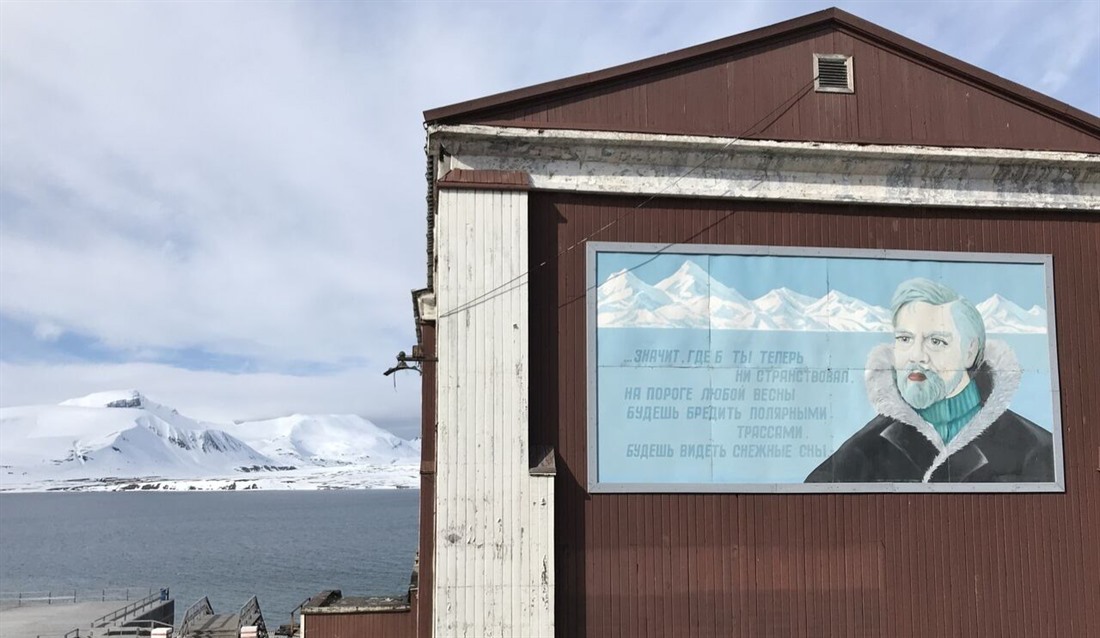 Catamaran cruise to Barentsburg
Barentsburg is the second largest settlement on Svalbard. Its 500 inhabitants, mostly Russian and Ukrainian mine workers, are employed by the Russian state-owned mining company Trust Arctikugol. This Russian occupied town has recently become a popular tourist destination for travellers to visit, and the best way to do so is is on a scenic catamaran cruise from Longyearbyen. Arriving in Barenstburg is a very surreal experience – it feels like you have just stepped into Soviet-era Russia. Book a guide for an hour and explore its post office, souvenir shop, brewery and, of course, the obligatory statue of Lenin.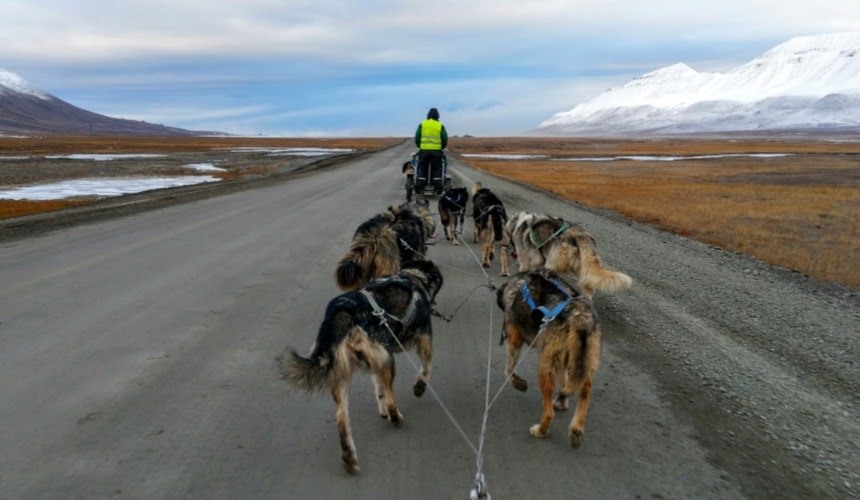 Dog Sledding
I know what you're thinking – surely you need snow for dog sledding? Well, not in Svalbard! In the summer, the dogs pull specially-made wheeled sledges along the open roads in Advent Valley – just 10km outside of Longyearbyen. This innovative solution means visitors can enjoy a fantastic chance to drive the dogs, no matter the season. Suit up at the dog kennels, don your boots and mittens and drive your own sled through Advent Valley and enjoy a close-up experience with the huskies and the natural environment. On this exhilarating journey, the chances are high that you will see reindeer, Arctic fox and birdlife. Back at the yard, you can cuddle and play with your huskies, and even meet some puppies if you are lucky, as well as enjoy hot coffee and biscuits.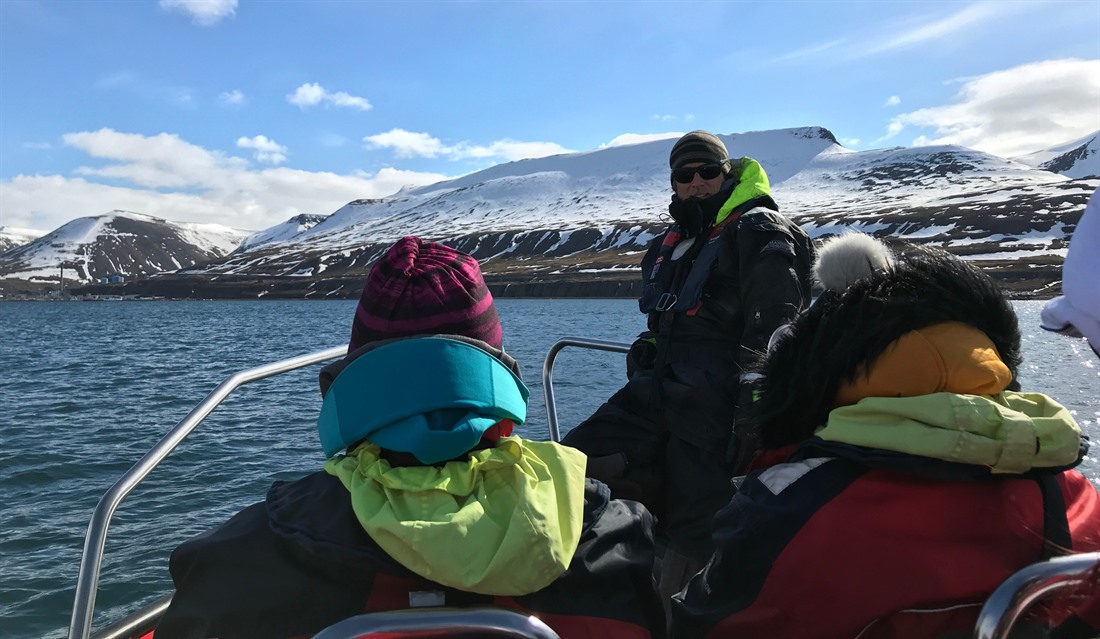 Isfjord Bird Cliffs
After a long winter, the archipelago is inundated in the spring by birds which migrate here in vast numbers to nest. The best way to get up close to these birds is on a small, high-speed 'polarcirkel' boat trip to the Isfjord bird cliffs – just a 30-minute trip from Longyearbyen harbour. The cliffs rise vertically from the sea so a boat trip enables you to get extremely close to the nesting birds. It is possible to spot the little auk, Atlantic puffin, Brünnich's guillemot, glaucous gull, black guillemot, northern fulmar and black-legged kittiwake. It's not just birds that you might encounter on this trip; keep your eyes peeled for Arctic fox, polar bears and whales.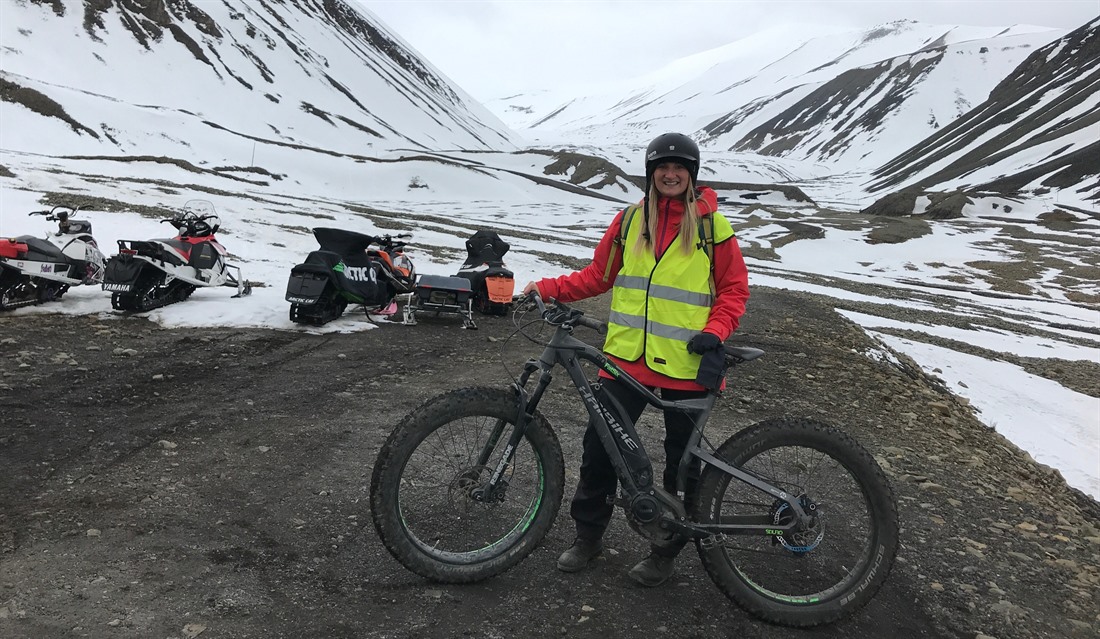 Electric Fatbiking
Explore Longyearbyen and the surrounding area on two wheels. The fatbike tyres are designed to tackle mountainous terrain and the electric motors mean that very little effort is needed to cycle – even uphill! On a 5-hour cycling tour, learn about the history of Longyearbyen before heading west to Hotelsnest to stop for hot drinks and biscuits. End the tour in Advent Valley where you can learn about the mining history and, of course, get a picture with the iconic polar bear road sign just outside Longyearbyen.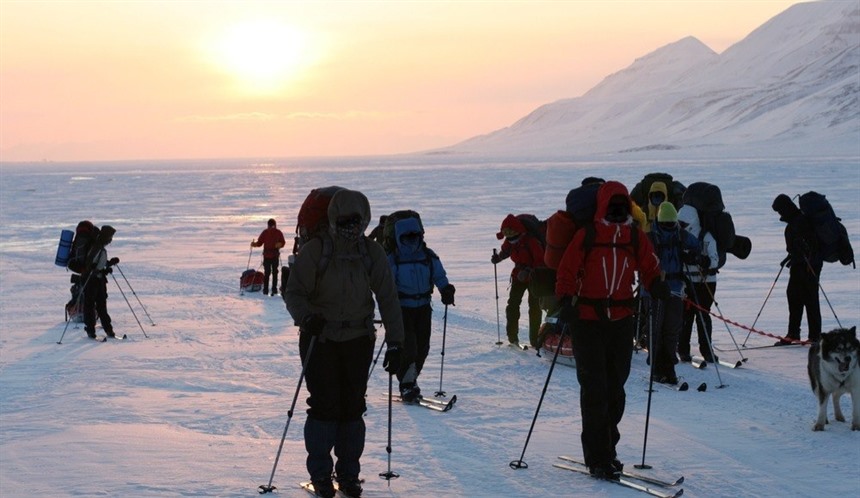 Skiing under the midnight sun
When it comes to summer skiing in Svalbard, you don't have to worry about catching the last lift to get back before dark. One, there are no lifts and two, it doesn't get dark! Untouched ski terrain, impressive summits and treeless surroundings await and thanks to Svalbard's remote location, you can enjoy these idyllic landscapes free from crowds. The col year-round climate also means that you can go skiing right up until the end of June. If that wasn't exciting enough, you can also go skiing under the midnight sun from as early as April. More experienced and adventurous skiers, can join a guide for a 3-day backcountry tour and stay in a warm lodge in the remote Arctic wilderness. Hop on a snowmobile to reach this lodge and from here fantastic downhill skiing is on your doorstep!
Click here to explore our full collection of Svalbard Holidays, and speak to a Regent Svalbard Specialist about including any of these excursions in your holiday
Find more inspiration on our social media #MyRegentMoment