This is a guest post by Duncan and Diana Hazelden, who travelled with Regent Holidays on a city break to Minsk. Their visit coincided with Victory Day…

'I'm just back from Belarus', I tell my friend, Kevin. There's a pause while he cottons on that Belarus is a country and not a psychiatric clinic. 'It used to be part of the Soviet Union until its collapse 20 years ago. It's famous for its repressive regime and it's said that 1.4 million of its nine million citizens are either in the police or police informers.' Kevin looks puzzled. 'Sounds idyllic', is all he can muster.

But in a strange way, it is. Minsk, the capital of Belarus, is a handsome city with green spaces and clean air. There's not a trace of litter and little advertising. There are excellent bars and restaurants and you can get a seat at the ballet for next to nothing.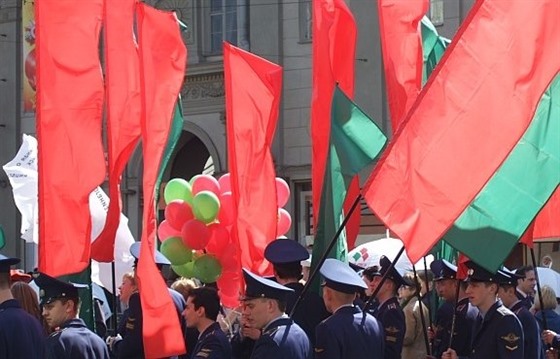 It's Victory Day in Belarus, marking the defeat of the Nazis in 1945. In Moscow, one time zone to the east, Victory Day is well underway. Vast battalions of troops are goose-stepping across Red Square, followed by an endless parade of tanks, rocket launchers and nuclear missiles so vast that the vehicles carrying them can barely manoeuvre. Precision timing and grim faces are the order of the day.

Yet here in Minsk, the festivities couldn't be more different. Groups are amassing in the city's eight-lane boulevard, Nezavisimosti Avenue, close to its junction with Lenin Street, but there's no sense of urgency.

Bands from across the military spectrum please the waiting crowds with music that matches the sunny morning, not the sombre stuff of the Soviet era but rousing overtures from Broadway musicals.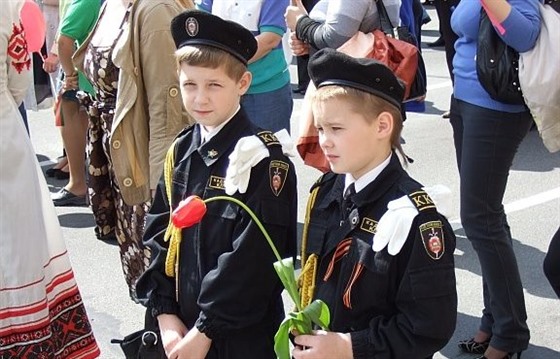 These bands along with old soldiers weighed down with medals mark the extent of military presence. Belarus' soldiers suffered disproportionately in the USSR's ill-fated adventure in Afghanistan and before that Belarus had been fought over by Germans, Russians, Swedes, Poles, Lithuanians, Prussians and even Napoleon. They've all had a go at Belarus.

Perhaps that helps explain why it's members of the tractor makers union, medical workers, mothers and the boys' brigade who are crowding the street, laughing and chatting on their mobile phones. Young women are celebrating their release from suffocating winter garb and pavement slush with the shortest of short skirts and the tallest of high heels. One way and another, this is more English village fete than Red Square parade.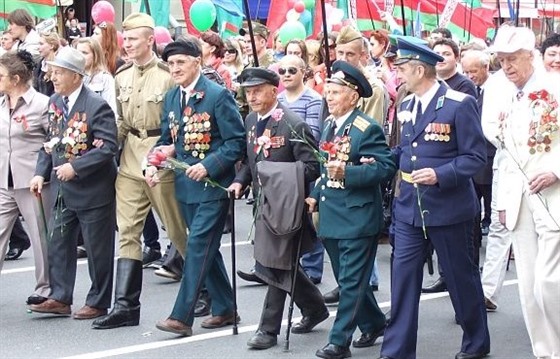 As the crowd builds, it becomes a sea of colour, with vast flags and gigantic clusters of balloons like bunches of grapes straining to escape into the sky. Many carry the national flag of Belarus. Nothing like the Red Flag with its hammer and sickle, this red and green affair includes a white stripe decorated with a stylised strip of brick-red embroidery, echoing the national costume still worn in some remote rural areas.

At last, around noon, the bands strike up and the people shuffle off to be harangued by the country's first and only (so far) president, Alexander Lukashenko. The question is: will they be listening? Increasingly, one suspects, the answer is 'no'.

Want to see your travel stories published on our blog? Contact us on blog@regent-holidays.co.uk or share your experience by commenting below.
Find more inspiration on our social media #MyRegentMoment